The Hole in the Ground review - parental horror stays on the surface |

reviews, news & interviews
The Hole in the Ground review - parental horror stays on the surface
The Hole in the Ground review - parental horror stays on the surface
An atmospheric Irish horror debut of fumbled subtlety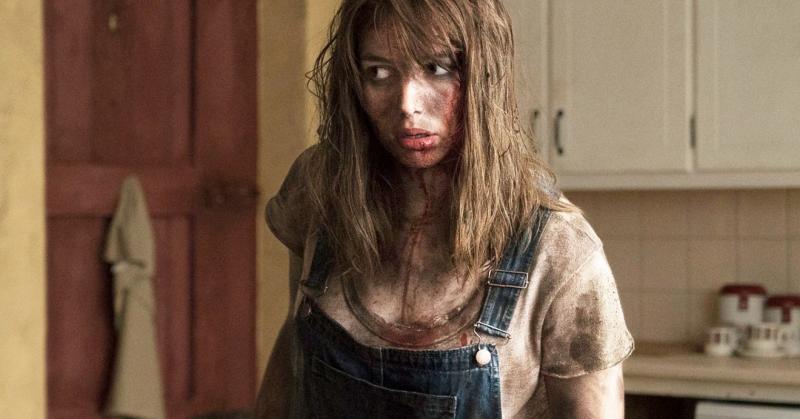 Mother's day: Sarah (Seána Kerslake) finds her maternal instincts under violent assault
Mothers' fears for and of their children are primal horror material: The Babadook and Under the Shadow set recent standards for exploring its emotional terror.
Lee Cronin's
debut,
The Hole in the Ground
, has similarly profound subtexts in mind, and more fine actors as his
mother
and boy. The razor's edge of ambiguity in
The Babadook
in particular, the nervous uncertainty of what is happening and who should be feared, is, though, less sharp.
When Sarah (Seána Kerslake) brings her 8-year-old son Chris (James Quinn Markey) to a big, badly lit house on the edge of an Irish forest borrowed from the Brothers Grimm, her confidence that this will be a bright new start won't be shared by the viewer. Sarah is a teacher, whose reasons for leaving Chris's dad at pace are shown by a livid, hidden scar which stress reopens. When Chris, shielded from his missing parent's profound flaws, flies into a rage at his absence, he flees to the woods. At their heart he finds an impossibly vast sinkhole, resembling the meteor-strike which whacked the dinosaurs. He disappears near it one night. When he returns, Noreen (Kati Outinen, pictured below), the mad woman who stalks the country lanes searching for her own long dead son, violently insists he isn't Chris. Soon, Sarah believes her.
Cronin sketches unsettling social tensions around Sarah from the start: the dinner party with her new teaching colleagues in which men drunkenly boast of teenage violence feels nearly as ominous as Noreen's manic interventions. Kerslake, meanwhile, makes Sarah a strong woman under strain, with a believably loving bond to Markey's serious, introspective child.
The myth of the Changeling is given ancient resonance when Chris's class sings an eerie Irish nursery rhyme, and anyway remains alive in maternity wards. Cronin has said he's more interested in Capgras syndrome's belief that an intimate has been replaced by an impostor, and the return of the repressed fear of male violence which drove mother and child into the woods.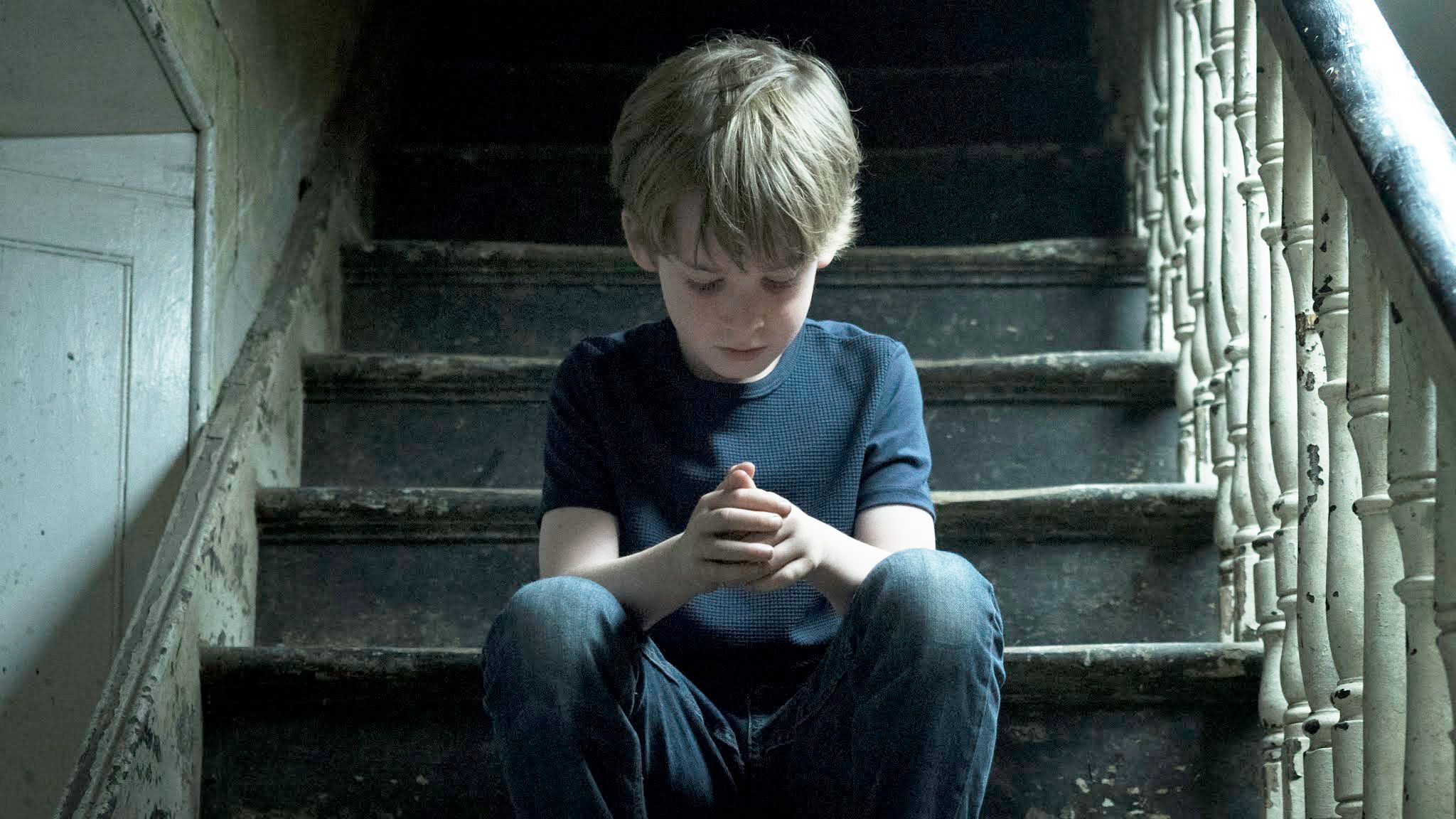 Watching the film again with this knowledge, and reading its increasingly mythic events as a psychodrama in Sarah's wounded mind, would be interesting. Remaining solely with her perspective, though, we are left in little doubt that Chris has become a dangerous wrong'un. The scary unnaturalness of evil with a child's face, a horror trope since the Sixties' generation gap, is given full rein as Chris beats his mother up with alien strength, and skitters round his room at night, clearly something worse than a cuckoo in the nest (M. Night Shyamalan used almost identical scares for his elderly monsters in The Visit, showing how fear lurks in physical Others too close to us for comfort).
Sarah's final descent into the hole, and what she finds there, could well be a brave journey into her subconscious. But for all Cronin's effective atmosphere and avoidance of easy jump-scares, the film he has made operates as straight horror with a monster. It's a pretty good one, but deeper disturbance stays in the ground.