Aziz Ansari, Eventim Apollo review - show follows his #MeToo moment |

reviews, news & interviews
Aziz Ansari, Eventim Apollo review - show follows his #MeToo moment
Aziz Ansari, Eventim Apollo review - show follows his #MeToo moment
US comic tackles race, politics and relationships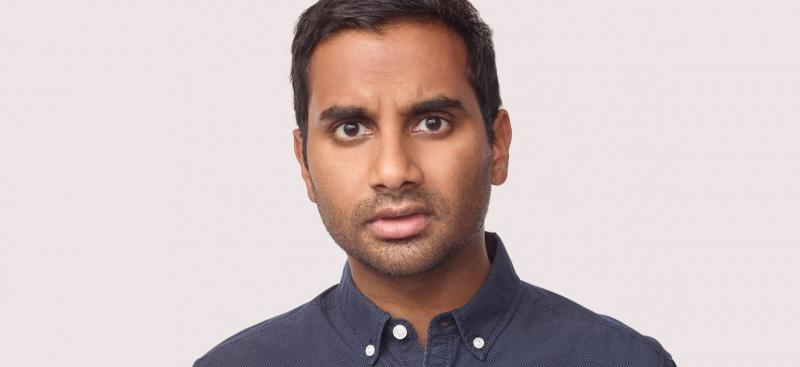 Aziz Ansari was in US comedy Parks and Recreation
Most people in the UK know American actor and stand-up Aziz Ansari from Parks and Recreation, where he played the sarcastic and underachieving local government official Tom Haverford. Comedy fans will also know him as a successful club comic on both US coasts, and from his Netflix specials.
But in truth, most people now know him for the
#MeToo
imbroglio he found himself in last year, where a woman accused him of sexual misconduct on a date, which he denies, saying the encounter was consensual.
So there is an air of "will he, won't he" in the room as Ansari performs his new show, Road to Nowhere, but he seemingly ignores the subject, talking instead about US politics, racism, the tyranny of instant Twitter judgement, his grandmother's Alzheimer's and fake news. It is a very skilfully crafted 80 minutes of comedy, with lots of laughs.
Ansari, despite spending most of the show perched on a stool, manages to be quite a physical performer, throwing in impressions of American rednecks, Brits and Danes (his girlfriend is Danish) and popping off his stool to do that most unAmercian comic thing – engage with the audience, to great effect.
A warm and engaging presence on stage, Ansari drips with irony as he discusses some big issues. But, as an Asian-American, he tells us he's done with talk about racism, which every woke white person he knows feels necessary to raise. "I don't think we're going to fix it at this brunch," is his nicely caustic response. He then plays with the crowd as he measures their level of revulsion versus their willingness to change their musical tastes as he enquires about artists such as R Kelly and Michael Jackson, both caught up in sex scandals now.
It's a neat trick, but an even better one when you realise that Ansari uses it as a launching pad to talk about how we all make mistakes – after all, not that long ago he used to do material about how great he thought R Kelly was. We all have a past, Ansari is saying, no matter how liberal or right-on we think we are and – highlighting some storylines in US shows such as The Office and Parks and Recreation – he points out that what was funny or touching 10 years ago may look creepy now. What's OK for one generation is verboten for the next.
And it's the woke of today who get the burn here, as he rails against those who commented recently on the dress an American teen wore to a prom. "Everyone weighs in on everything. They don't know anything. People don't wanna just say, 'I don't know'," a point he neatly illustrates with a ruse I won't give away. But none of this is said in anger, more with a pleasing air of bemusement.
The show, after a strong 55 minutes, almost stutters to its finish, when Ansari finally makes reference to that thing. It's a quiet homily about making a mistake and being humiliated by his actions, and how the possibility that his career may have been over caused him to re-evaluate his life.
Ansari has fashioned a very intelligent show (one that the press was not invited to) from his experience. Too clever by half for some, not smart enough for others, no doubt. But it's a show with a high gag quotient, great callbacks, some strange lulls and a reflective ending. And a very honest recognition that we all muck it up sometimes.
Aziz Ansari is touring until 12 April
It's the woke of today who get the burn here
rating
Explore topics
Share this article