Classical CDs Weekly: Mozart, Poulenc, Jeremy Denk |

reviews, news & interviews
Classical CDs Weekly: Mozart, Poulenc, Jeremy Denk
Classical CDs Weekly: Mozart, Poulenc, Jeremy Denk
Strings and winds from Vienna and Paris, plus eight centuries of keyboard music
Francis Poulenc at large
Mozart: The String Quintets Klenke Quartet (with Harald Schoneweg, viola) (Accentus Music)
The viola was Mozart's instrument of choice when playing chamber music, his fondness for the instrument's warm timbre prompting him to add a second viola to the quartet line-up when composing his six string quintets. Listen to this set through good headphones and it's as if you've turned up the bass a notch or two. The augmented Klenke Quartet make a superbly sonorous, rich sound, one so fulsome that you could mistake their sound in the denser passages for that of a small chamber orchestra. They capture, beautifully, Mozart's ability to flit between ecstacy and melancholy in a beat, most notably on the two mid-period minor-key quintets. No 2's opening movement is a case in point, the sombre first subject nicely driven and the ideal foil for a delectably warm second theme. The quintet's major-key close feels hard-earned and emotionally right. No 4 is another treat: I'm smitten by the finale's slow opening, Ruth Kaltenhäuser's sonorous pizzicato bass line perfectly judged. Both are large-scale works, their seams bursting with ideas. No 3 in C major is bigger still, a symphony in microcosm.
The Klenkes don't undersell the youthful first quintet, written when Mozart was still a teen. And they're unmatched in the final two, both works which combine formal perfection with unpretentious exuberance. No 5's last movement is a particular treat. A lovely set, handsomely recorded to boot.
Poulenc: Musique de chambre avec vents Les Soloistes de l'Orchestre de Paris (Indesens)
Other decent compilations of Poulenc's wind music are readily available, but this one feels especially authentic, its performers drawn from the same tradition of musicians who first performed these pieces. And in an age when orchestral playing is increasingly homogenised, it's still just possible to detect French accents on this set. Oboist Alexandre Gattet's piquant tone is a consistent delight, invoking tears in the the last movement of Poulenc's late Oboe Sonata, and the three brass soloists in the delicious Sonata for Horn, Trumpet and Trombone revel in the music's sharper edges, Poulenc's debt to Stravinsky clear.
The discs are organised into Les œuvres de jeunesse and Les dernières œuvres. I'd not realised that a 25-year gap separates the infectious Sextet of 1932 with the next wind piece, the Élegie for horn and piano. Comparing the two periods is fascinating, the cheeky brilliance of the early works married with greater emotional depth in Poulenc's final years. The Élegie, a musical memorial to horn player Dennis Brain, is magnificently performed here by André Cazalet and pianist Emmanuel Strosser, the 12-tone horn call at the outset sounding, miraculously, like a typically Poulencian melody. And the incendiary finale to the little Clarinet Sonata, premièred posthumously by Benny Goodman and Leonard Bernstein, will put a spring in anyone's step. Sleeve notes are in French only, but should be accessible to anyone with a passable GCSE grade. And there's a super photo of the great man reclining in a favourite armchair, cigarette in hand.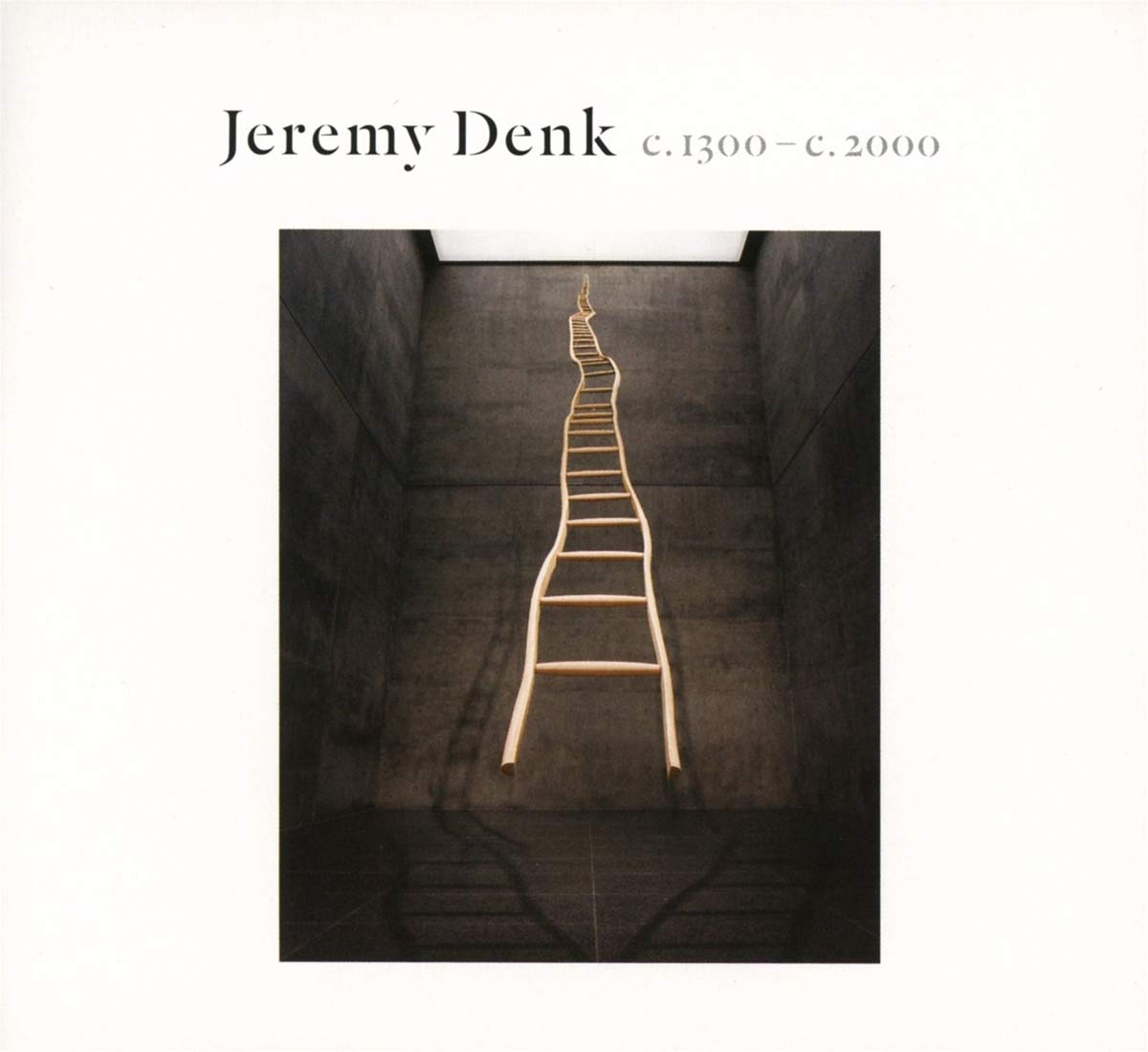 Jeremy Denk c.1300 – c.2000 (Nonesuch)
Pianist and polymath Jeremy Denk's double album of "sonic snapshots" is one musician's personal history of western classical music. Naysayers might take issue with some of Denk's choices and the fact that the earliest pieces here are vocal works in piano transcriptions. Or that Bach and Mozart share a playlist with Philip Glass. Still, I defy anyone not to be impressed by the beauty and intelligence of the playing, Denk's rapt take on Guillaume de Machaut's Doulz amis underlining how stark and uncompromising this music sounds to modern ears. The first half contains the novelties, items by Dufay, Gesualdo and Janequin tracing the development of counterpoint. Byrd's A voluntarie marks a significant development in having actually been written for a keyboard instrument, the subsequent pieces by Scarlatti and Bach marking the shift from modes to major and minor keys.
After which we hit more familiar territory, reaching Ligeti via Chopin, Brahms, Debussy and Stravinsky. Having Stockhausen segue into Glass via a single held note is a masterstroke, and a nihilistic Ligeti Etude doesn't quite get the last word, Denk instead reprising Gilles Binchois's haunting Triste plaisir. 90 or so minutes of stimulating brain food, ideally consumed in a single sitting.
Stockhausen segues into Glass via a single held note
Share this article