10 Questions for Director Benedikt Erlingsson |

reviews, news & interviews
10 Questions for Director Benedikt Erlingsson
10 Questions for Director Benedikt Erlingsson
Woman at War's Icelandic director on eco-activism, being chained to a whaling ship and a peculiar Cold War childhood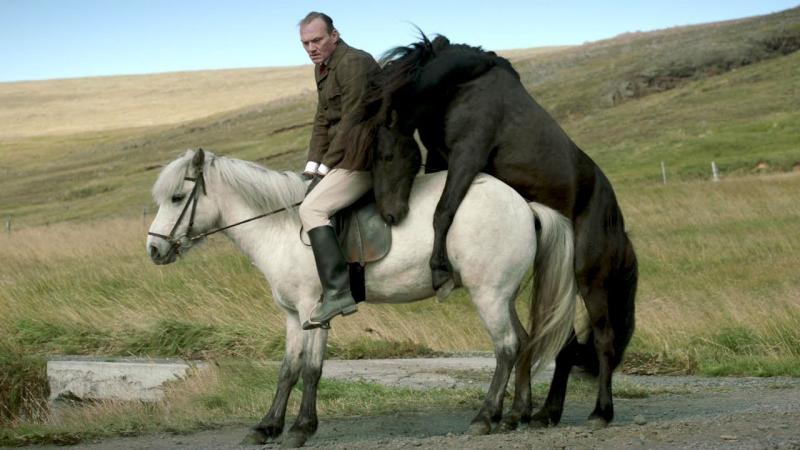 Country complicated: Kolbeinn (Ingvar Eggertðsson) in Benedikt Erlingsson's Of Horses and Men
Benedikt Erlingsson (b.1969) was already an established theatre director and actor in Iceland when he directed his debut film, Of Horses And Men, an uncategorisable blend of humour, romance and horror, set away from Rey
kjavik amongst stubbornly individual, isolated farmers. Its indelible first scene, when a proud horse-breeder parades his prize steed to his neighbours, only for another horny horse to leap a fence for a shag with the mortified owner still on board, making him then shoot his horse in the head, shows Erlingsson's talent for tackling radical shifts in tone with dry nonchalance.
His second film, Woman at War, is less obviously outré, but utterly charming as it follows heroic Reykjavik choir-mistress and secret eco-saboteur Halla (Halldóra Geirharðsdóttir, pictured below) as she brings southern Iceland's power industry to a standstill with a bow and arrow and bottomless gumption. She is also at one with the volcanic countryside, physically sinking into it as she tries to preserve it. Extinction Rebellion's agenda-transforming, imaginative, relentlessly purposeful non-violent protest mean Halla's adventures couldn't be more timely.
I meet Erlingsson at the London Film Festival, months before those protests, but he is a veteran of such direct action. He grew up with Geirharðsdóttir as child actors in theatre school, and his acting past shows when he introduces Woman at War at a screening before we speak, sweeping his hat off in an extravagant bow, playing up to expectations of Icelandic eccentricity, and declaring of his work: "There is no violence. And there is no sex. And there is nothing to see. But there is passion. And maybe some poetry. Bon appétit."
NICK HASTED: In Reykjavik's National Gallery, most of the art is about Iceland's uninhabited interior, as if that's the soul of the country. And in the documentary Draumalandið [Dreamland, 2009], the demolition of mountains by industry resembles a kind of rape. Is there a particular rootedness in that land in Iceland, which comes out in your films?
BENEDIKT ERLINGSSON: Yes. It's a holy land for us, and one of the biggest untouched areas in Europe. Countries that have a desert understand. It's a spiritual place for us, a healing place to feel the absolute – the wind, or the silence, and to come closer to yourself. It's a church. So when our other interests want to make a hydro dam, or to drown it, we feel it's violated. This has been an ongoing fight for 50 years.
Your own acts of resistance included chaining yourself to a whaling boat when you were 18. What do you remember of that day?
I was in a group of guys that became very interested in the whaling industry in Iceland. Our leader was Mr. Magnús Skarphéðinsson, who is very radical and a good example of the closeness of the Icelandic community, because he's the brother of an ex-foreign minister, Ossur Skarphéðinsson, whose values are very different. Marcus was leader of our gang, at a time when Iceland was hunting whales in spite of an international ban. So we went early in the morning, before the whale boats went out. I chained myself around the front of one, and two others chained themselves to the mast. The plan was that I would be cut down first, and be the mouthpiece to speak to the media. We thought they might sail out with the others, and we had prepared a helicopter to film them. But they were very clever, they didn't go out, they just let us stay, and the weather was very bad.
I was up there for 24 hours, and I did not sleep. But there was an island there, where there was an outlaw in 900-something who had a gang around him, and a wife, Helga, and they ended up on this new island, and then farmers came and killed all the guys. But when it was 5 or so degrees in the water Helga swam ashore with her two sons, swimming back to bring the younger one on her back. And not only a saga but also a long poem was written about her, and I warmed myself in the night reciting this old poem called "Helga Haraldsdottir".
So your activism was rooted in mythology?
Yeah. I could be an outlaw there.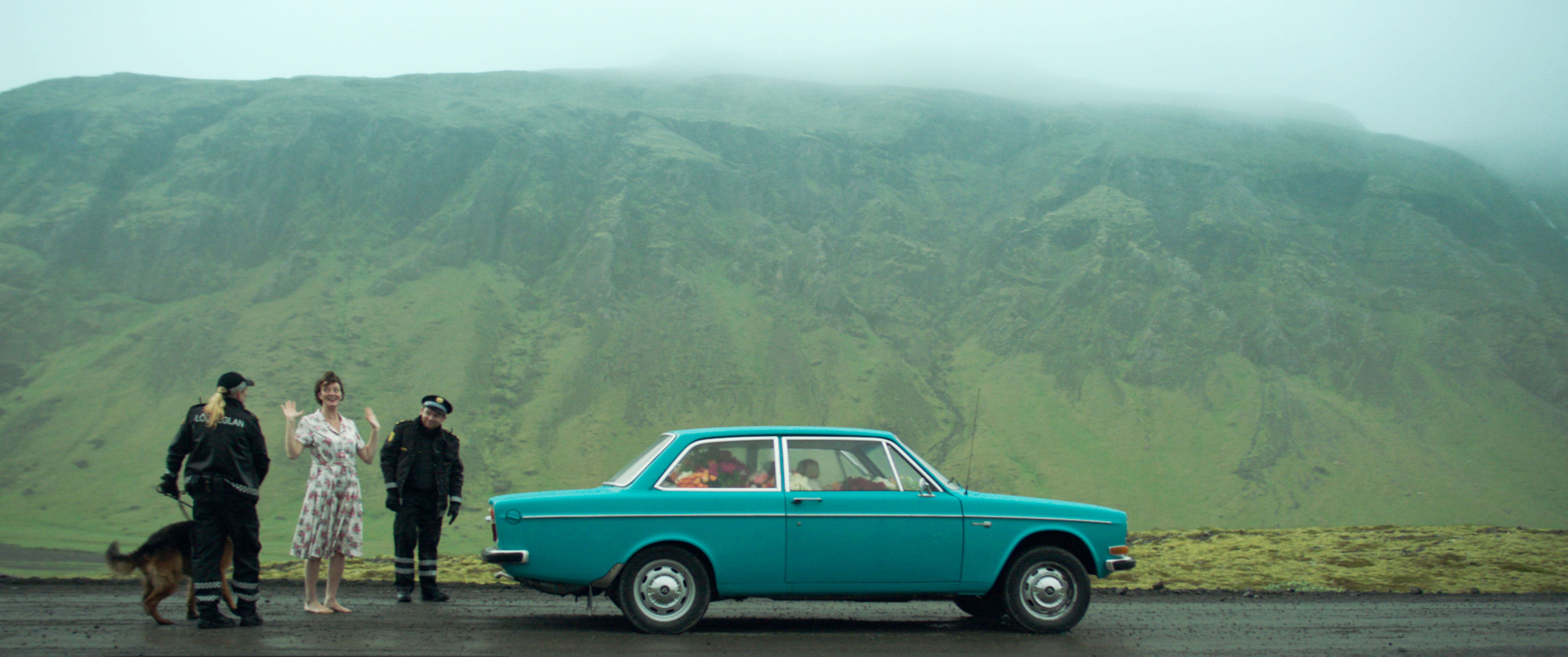 How did you feel the morning before you went out to do it?
We were very excited and tired. Of course we were sure that we were bugged. Afterwards you make a comedy about how stressed we were, and how easy it was to just walk onto the boat in the morning. The funny thing was, one of the guys who came with us as an assistant later became Reykjavik's head of police! [laughs] But then he was an activist breaking the law. So this is a metaphor for democracy. We have an understanding that sometimes you can break the laws. Democracy is who will throw the first stone?
Halla achieves more than most terrorists do in Woman at War, by knocking out all the power in southern Iceland. For you, knowing what's at stake, is she doing the minimum?
Yeah. She's knocking out the factory, she's not knocking out the hospitals. She isn't turning off the whole society. The thing with radicalism is, when you step over the line it's double-edged. All revolutionaries call upon the right of saying the cause justifies the means. And that is a dangerous thought. This goes back to when Antigone breaks the law and buries her brothers in Sophocles' play, and he has her say, "These laws which were written yesterday will be changed tomorrow. I'm not breaking the real laws. I am not breaking God's law." And now we are into very dangerous territory. We can talk, as they do in the film, about Sharia law. Even with the US Second Amendment's right to wear guns, a lot of texts say it was to preserve the right to revolt against tyranny. So the Second Amendment is help for them to be an enemy of the state, if needed. The thing is that our conflict with climate change is at that stage now where we have to provoke whatever we have to do to get state power actively into the battle, as if we were at war.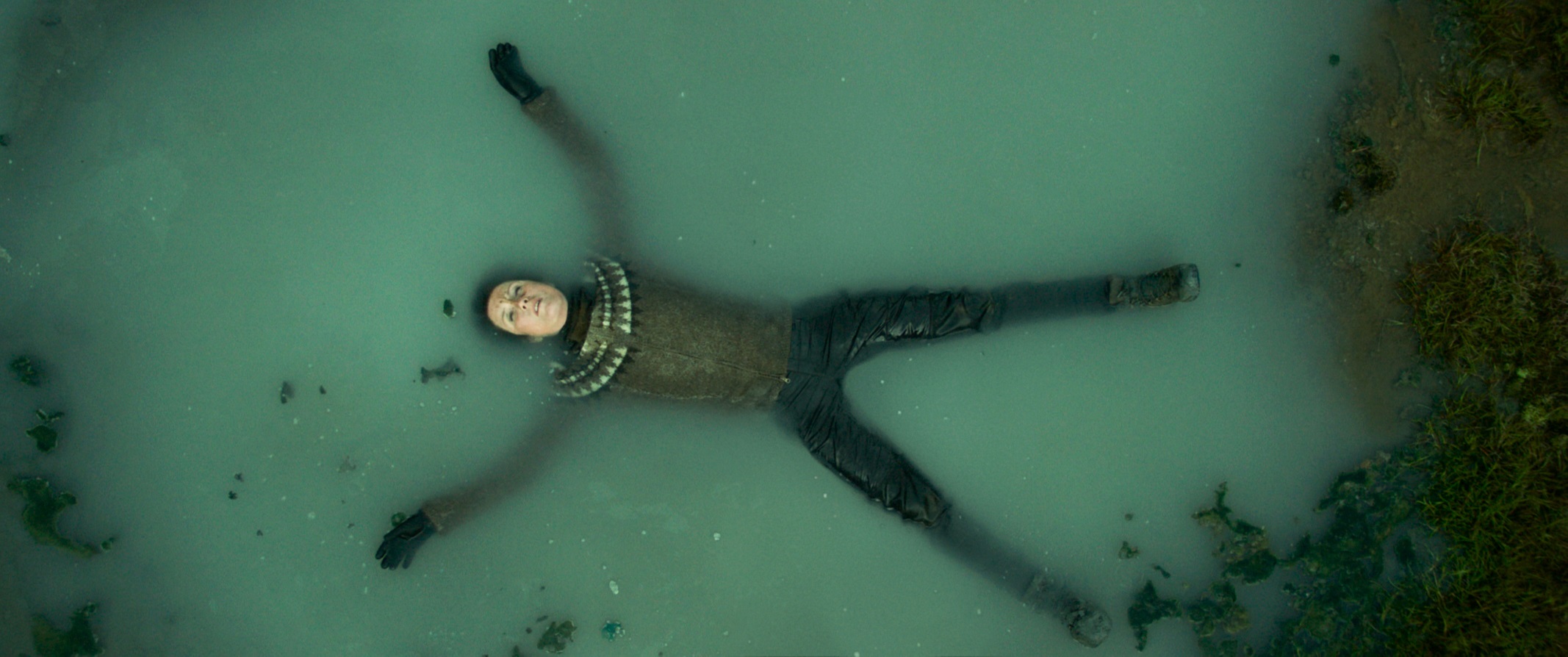 You have a very international outlook. Growing up, did you feel like you were in the middle of the Atlantic, and cut off from things?
No. We were the centre of the world. Because I was brought up in the Cold War. Not only that. My childhood home was in front of the American Embassy. And my father was really anti-American. He was a nationalist in that sense, and left-wing. On our walls were a poster of Mao Tse-Tung, and one saying Vietnam Will Conquer. And on the opposite street were armed American guards and the ambassador, and I befriended, in secret, the ambassador's wife, and I taught her Icelandic. So I was always in secret crossing the Iron Curtain, into the white carpets of the American Embassy. And also on our television news, we had instructions on how to react in the case of nuclear attack, and we were obsessed that we would be attacked.
My father was absolutely sure that we were bugged – and we were, when Nixon came to Reykjavik and the embassy in 1973, and ruined my fourth birthday party I had in my garden. Then Reagan came later. They had mikes to listen to us, just in case. I was often thinking about how awful it would be for this Icelandic person to have to transcribe and translate all the bullshit we were talking! So we are so full of ourselves in Iceland that we don't feel that we are an isolated island. We speak the Latin of the north. We have our golden age of our literature. And we invest in everything [the most] per capita.
Your mother was a director in the National Theatre. What did your father do?
He was an actor in the National Theatre, and I was brought up in the theatre. But really I wanted to be a farmer. Around 20, I went to farmer school. I was really interested in animals, and I wanted to be a horse-breeder. But then I decided it was easier for me to be an actor first. And then from my acting, the feeling to be a director started to grow inside of me. Then I did a lot of one-man shows that I wrote myself, which started me as an author. So I'm not educated in film school, but I'm very well-educated in theatre. For me it's just another show.
As an actor, were you quite extrovert?
Yeah. If you talk about me as actor, probably I liked big acting. And now when I do Q&As for my films, I'm a performer and I'm selling tickets, and I have to entertain the public. I could play a very drunken and serious film director to create interest. But that's a harder sell for me!
With the Icelandic-speaking population being so small, are the economics of making an Icelandic-language film much more difficult?
I think it's more difficult to make films in English. We have always a short distance to power in Iceland. We're always one handshake from the Prime Minister. So when you have a good idea, you are in a better position to make a team and apply to the Film Fund. If you are really burning in your spirit to make a film in Iceland, you will make a film. Maybe it will be just one film, but it will be a film. And maybe it will not be financed, but people will help you. It feels like we are privileged, in that sense. And I'm very obsessed about this Icelandic-language thing. Because I am really against what my father called Anglo-Saxon cultural cannibalism. I like to make stories in many languages. In Of Horses and Men, there were some things that I didn't even want to subtitle, because it was a language that you should just feel, rather than understand. It's really crucial. We are fighting for a way of thinking. And my secret goal – I cannot seriously talk about it, because no one takes me seriously - is to make a mainstream, blockbuster film in Icelandic. Mel Gibson did it with dead languages in Apocalypto and Passion of the Christ, so I know I can do it. But don't tell anybody that!
The sugar on the pill of Woman at War's message is Halldóra Geirharðsdóttir's wonderful charm as Halla. You know her very well. What characteristics as an actress does she brings to this?
She can do so many things. She can be very ugly and un-charming, but then turn the charm on, like in the film when she camouflages herself as a female flower to the police. Halldóra is very flexible between comedy and drama, but also between sexes. She has played Don Quixote on the stage – you could say this film is a Don Quixote story also! And she has played Vladimir in Waiting for Godot, and she is in a very funny comic double-act with another actress as two male drunks. She's a great improviser, and she has a great clown character that's very well-known in Iceland that she performs every year with the Symphony Orchestra. She's very technical and very conscious. And at the same time she has access to the unconscious. She can open your heart.
Being as you say one handshake from the Prime Minister, it seems like Iceland is a country where you can change everything in a year, if you really wanted to.
You're right, we could. But we never do, unfortunately! [laughs] It's very frustrating. All our big issues now will become small issues later because of climate change. I hope this film will help to give people perspective.
I was up there chained to the whaling ship for 24 hours, and I did not sleep
Explore topics
Share this article