CD: Lewis Capaldi - Divinely Uninspired to a Hellish Extent |

reviews, news & interviews
CD: Lewis Capaldi - Divinely Uninspired to a Hellish Extent
CD: Lewis Capaldi - Divinely Uninspired to a Hellish Extent
Debut that reaches achieves a whole new level of endless morose heartbreak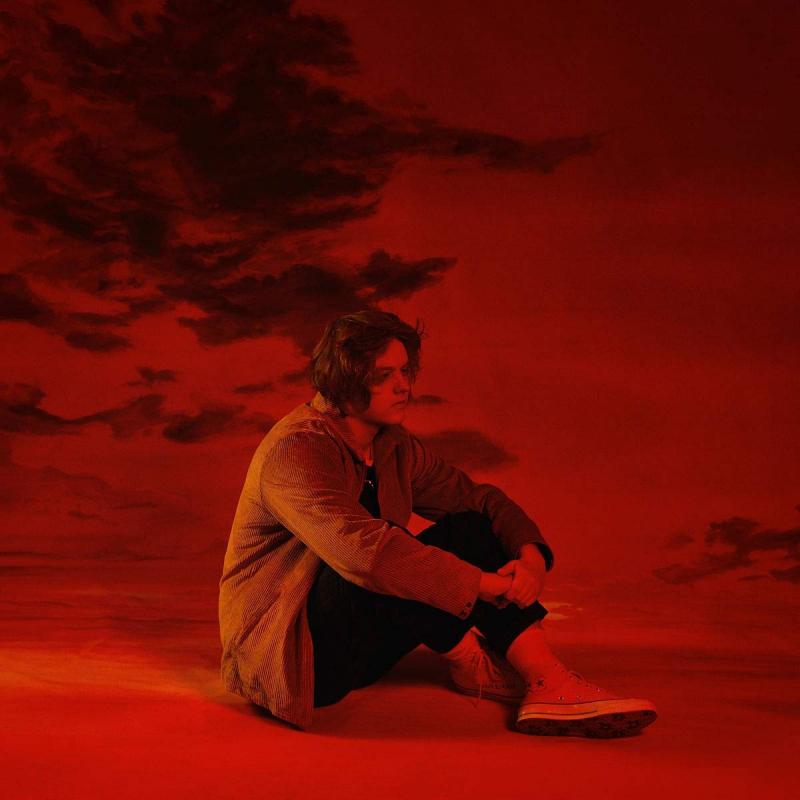 Feeling blue in red
Ed Sheeran, Tom Odell, all those Mr Vulnerability cats; this dude makes them sound like a night out with Slipknot. He is, in fact, a generational divider.
Taking the contemporary route to success, wherein smirky, buddy-ish social media is just as important as the music – if not more important –
Scottish
singer-songwriter
Lewis Capaldi's sudden stadium-level success is bewildering to anyone over 25. So, is
Divinely Uninspired to a Hellish Extent
, wherein every song catalogues his supreme emotionality, a new musical benchmark for the skinless sensitivity of Millennial youth?
Perhaps, but, also quite possibly not. We've been here before many times over the decades, from James Taylor to David Gray to even David Cassidy, music to salve the raw, red-blooded pain of young love broken. Capaldi's voice does not offer up quite the falsetto voice-breaking wetness of, say, James Blake. It's quirkier and, arguably, even more irritating, a strained fusing of Joe Cocker and Hozier in the midst of constipation issues. Musically he's also akin to the latter singer, with songs such as "One", "Don't Get Me Wrong" and the military drum tattoo-fuelled "Fade" utilizing a cod-gospel slow-build-to-climax to ram home their point.
Most songs are underpinned by a forlorn piano, with chart-topper "Someone You Loved" typical. The exception is the jauntily strummed "Hollywood", and a typical lyric would be "I've been told to get you off my mind but I hope I never lose the bruises that you left behind" from "Bruises". There's no let-up (apart from the aforementioned "Hollywood"). It's like wading through a sea of teenage tears that have started to coagulate. You might say, "Well, you're just not a teenager so you don't get it," to which I'd reply that teenage me would 100% have laughed this out of town with a sneer. Then again, perhaps that's because it's music for girls to sigh to in their bedrooms and wasn't ever aimed at me in the first place? However you cut it, the short of it is that those after a turgid set of trite solipsistic heartbreak ballads are in for a grand old weepy time.
Below: Watch the video for "Someone You Loved", featuring Capaldi's cousin Peter
A strained fusing of Joe Cocker and Hozier in the midst of constipation issues
rating
Share this article