The Killers, Cardiff Castle review - The Man arrives |

reviews, news & interviews
The Killers, Cardiff Castle review - The Man arrives
The Killers, Cardiff Castle review - The Man arrives
A perfectly performed hit show, 15 years in the making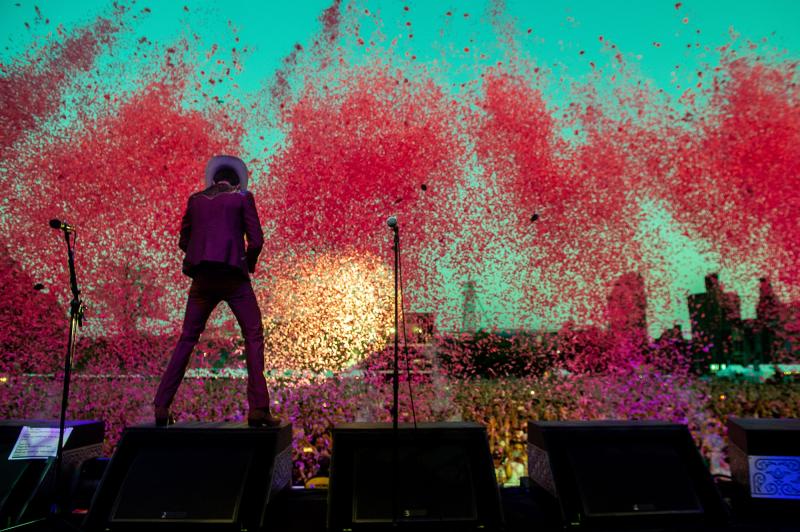 Brandon Flowers poses before a confetti explosion
With the fabled fields of Glastonbury on the horizon, The Killers chose the equally mythic Cardiff Castle as their practice run.
While Stormzy was making history on the Pyramid Stage, the Welsh capital played witness to a precision-engineered
pop
-
rock
spectacular, complete with pyros and an extravagant light show. Well, if you can't make history, make memories.
They began big with a one-two punch of first-album bangers. "Jenny Was a Friend of Mine" led straight into "Mr Brightside", a power play to drop their generational lads anthem so early, but it mainlined adrenaline straight through the crowd – and there was 15 years of tunes to back it up.It was a night of singalongs, from the rarely played "Glamorous Indie Rock & Roll" to electro-pop hit "Human", in which the crowd insisted on pluralising the word "dancer" despite singer Brandon Flowers's best efforts. And what efforts they were – strutting around in a cowboy hat, mounting a "K" shaped keyboard, hitting high notes and higher kicks from first to last. As he rightly sings, he is "The Man".
As one would expect for a Glastonbury warm-up, it was a festival-level show. Pink confetti cannons showered the audience, while golden sparks fell in front of a huge LCD screen. They certainly made every effort to give the crowd their money's worth, though the same cannot be said about the promoters. Support act Yola, though excellent, is hardly a big name, and the men's urinals were literally exposed to the bar. At over £80 a ticket, you'd expect more.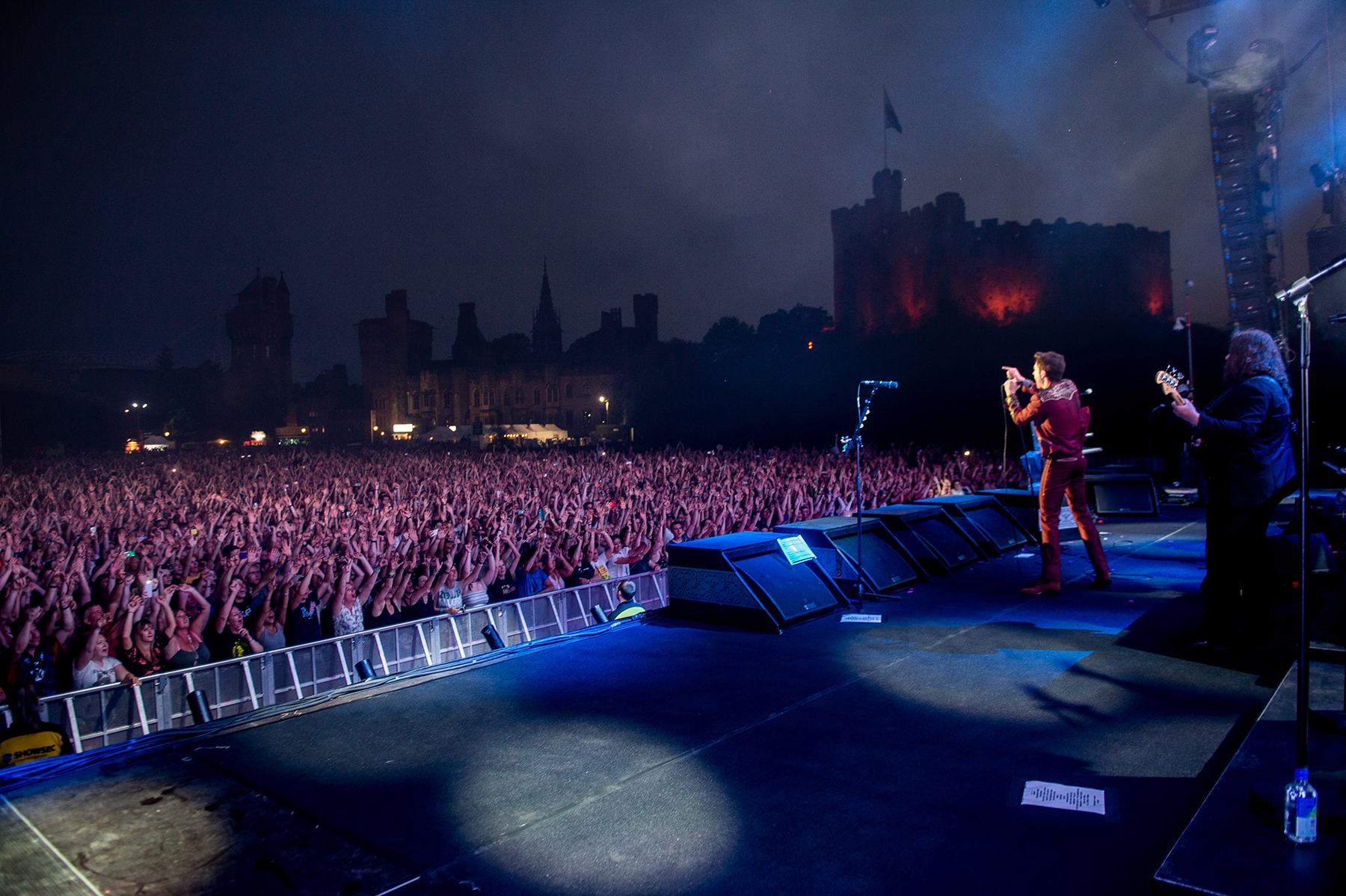 Still, the show itself was a hit-filled, perfectly performed joy. Though The Killers haven't maintained their early mega-success, they have more than enough big songs to fly through the set. And, in a touching tribute, they even played "Rain in the Summertime" by Welsh legends The Alarm, dedicated to singer Mike Peters whose battle with cancer has inspired so many.
The band ended the night on "All These Things That I've Done" and "When You Were Young", two reliable classics that sent the audience home on a high. "Can you come and be our crowd tomorrow at Glastonbury?" Flowers asked as he basked in adoration. With a set that flawless, they're bound to inspire the same response every time.