DVD/Blu-ray: Don't Look Now |

reviews, news & interviews
DVD/Blu-ray: Don't Look Now
DVD/Blu-ray: Don't Look Now
Nicolas Roeg's melancholy masterpiece confronts grief and its ghosts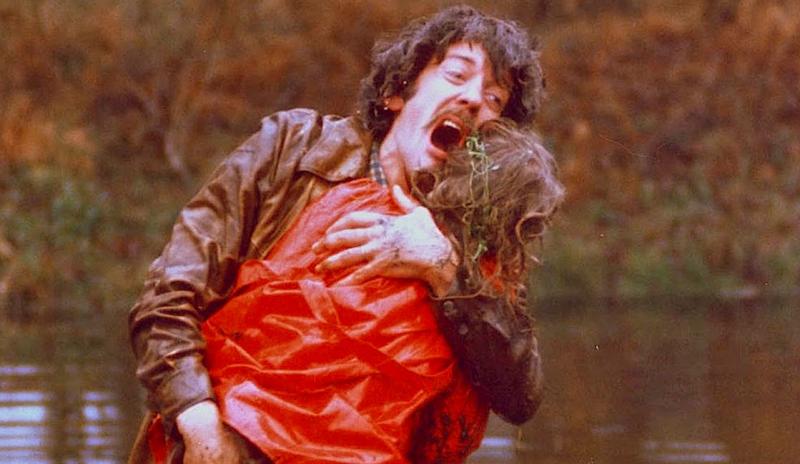 Tragedy strikes: John (Donald Sutherland) in 'Don't Look Now'
Don't Look Now is beautiful in its dankness – an eldritch psychological thriller that follows a grieving father's stream-of-consciousness as it flows into deadly waters.
Time Out
's critics have been magnanimous in twice voting
Nicolas Roeg
's
1973
film
Britain's greatest
, but it sustains its power as a modernist conundrum. Spiffed up in 4K and Ultra HD for the four-disc set, it's one of 2019's homevideo treats.
Allan Scott and Chris Bryant adapted the screenplay from a short story published as part of a Daphne du Maurier collection in 1971. Wearing a shiny red plastic mac, Christine, the young daughter of middle-class Laura (Julie Christie) and John (Donald Sutherland), drowns in a pond on their English property. Months later, the couple is trying to heal in Venice, where John is restoring a church. In their daughter-less state, Laura and John are weirdly chirpy and bluff, as if they're on tranquillizers, but each is putting on a brave face; Christie and Sutherland (pictured below) gave cleverly offhanded performances. When a blind clairvoyant, Heather (Hilary Mason), says she can "see" Christine and tells Laura, who's liberated by the information. John fears that refuting mortality will set them back and brutally insists that Christine is dead.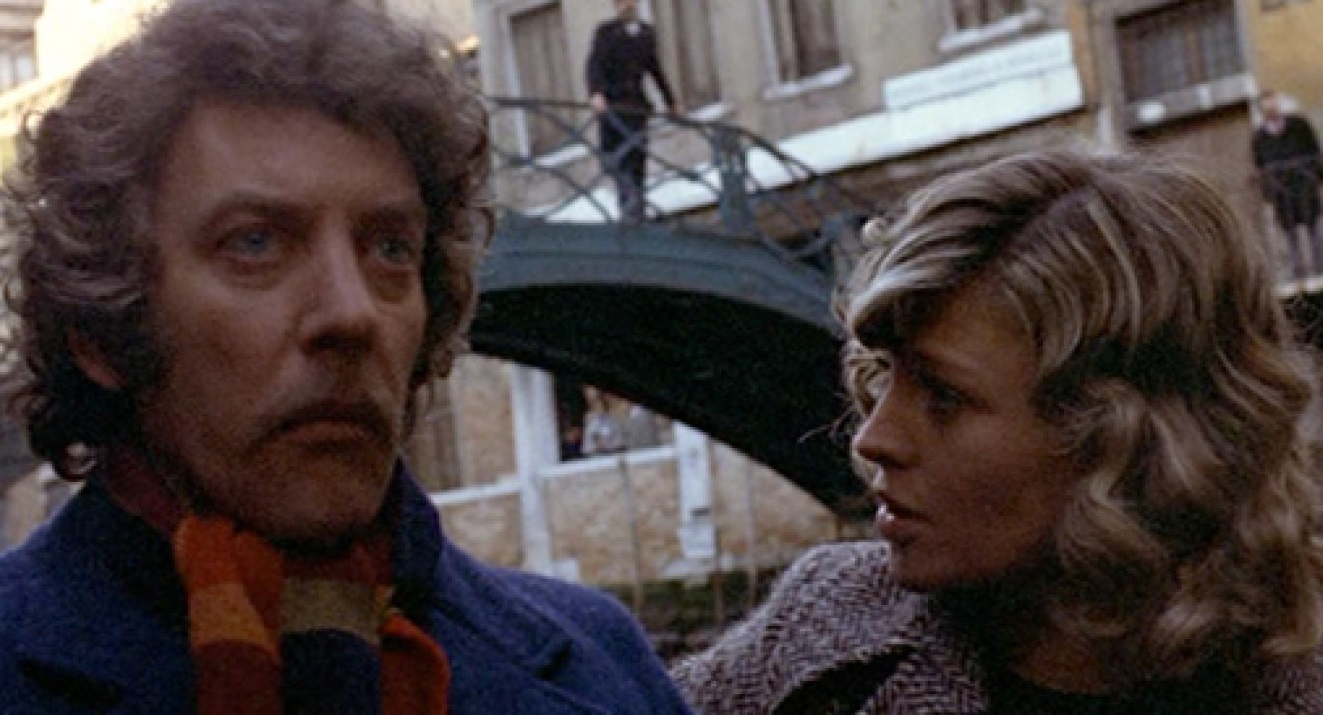 After Laura has flown home to visit their injured son at his boarding school, John is shocked to see her, along with Heather and her sister (Clelia Matania), surging past him on a Venice funeral boat. It's the pivotal scene, a typical Roegian puzzle piece. Don't Look Now recognises that seekers of answers to existential questions frequently attach significance to occurrences both strange and mundane; putting faith in a false sign and acting upon it can give hope, as in Laura's case, or prove imperilling, as in John's.
It's a matter of emotional strength, not supernaturalism. Roeg mirrors John's disarray and the film's structure in the shattering of a church mosaic he was repairing. He is like a Dennis Potter character who fails to reassemble "the shreds of [his] own sovereignty"; Roeg and Potter's teaming on 1988's Track 29 made perfect sense. Imbibing Laura's belief that Christine is somehow present, John starts to pursue a tiny darting phantom whose red duffle coat virulently spatters Venice's nighttime murk. (Steven Spielberg borrowed the image for Schindler's List.)
New featurettes included on this release parse the restoration, Roeg and cinematographer Tony Richmond's colour scheme – blue was as important as red – and the film's making and meaning. The scaffold accident that destroyed the mosaic, Allan Scott recalls, was conceived during production to shake up the middle act. Valuable insights are provided by, among other interviewees, the film's costume designer Andrea Galer, admiring directors Danny Boyle, David Cronenberg, and Paul Scott (maker of the Paddington pair), and producer Steve Woolley. The Guardian's film critic Peter Bradshaw, fervent in his commentary, explains why du Maurier chose Venice for her novella's setting.
John pursues a tiny darting phantom whose red duffle coat virulently spatters Venice's nighttime murk
rating
Explore topics
Share this article