Beethoven Festival Weekend, Wigmore Hall review 1 - sparkle and charisma versus creative overkill |

reviews, news & interviews
Beethoven Festival Weekend, Wigmore Hall review 1 - sparkle and charisma versus creative overkill
Beethoven Festival Weekend, Wigmore Hall review 1 - sparkle and charisma versus creative overkill
A peerless opening recital is followed by some curatorial oddities
Monday, 16 September 2019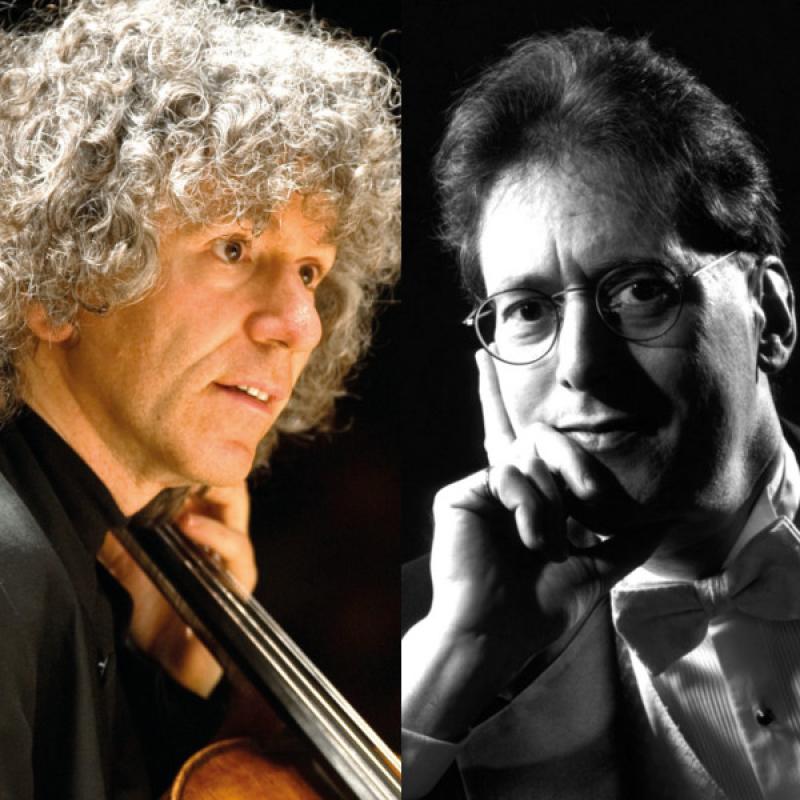 Steven Isserlis and Robert Levin: a natural and dazzling partnership
While the Proms were ringing out the old season, the Wigmore Hall ushered in the big celebration of 2020: the 250th anniversary of Ludwig van Beethoven's birth.
The venue's year-long festival (actually longer – the actual birthday is December '20) kicked off with a Beethoven weekend with more than just Beethoven in it. What stood out was how astoundingly good Beethoven sounds compared to almost anybody else. I went to the first three concerts of the first day.
To begin, the cellist Steven Isserlis and the fortepianist Robert Levin did give pure Beethoven such a run in the park that we could simply have gone home happy after that. They picked the Variations on "Ein Mädchen oder Weibchen" and two cello sonatas, Op. 5 No. 1 in F major and Op. 69 in A major. Perhaps no other composer treated the cello as an instrument of quite such astonishing exuberance and joy. Their instruments were as felicitous a blend as their musicianship, Isserlis using his habitual gut strings and Levin playing a modern copy of an 1805 Walter & Sohn fortepiano with all the sparkle, brilliance, clarity and bite that Beethoven's dazzling writing needs: and the duo offered a radiant, energetic virtuosity, charismatic partnership and total absorption in the music.
The Variations are on a theme from Die Zauberflöte, Beethoven's favourite opera by the composer he had longed to study with, and formed a vivid tribute. The two-movement F major Sonata is a veritable cello concerto, in those rare moments when it isn't being a piano concerto. Its demands upon both are almost crazy - had anyone seen its like before in 1796? The giant first movement drew such tumultuous applause that Isserlis had to announce wryly that they were only half way through. Op. 69 is an expansive, great-hearted work from Beethoven's "heroic" period, every bit as uplifting; Isserlis and Levin made it sound like the most natural musical wellspring in the world. Since I can only upload a sole star-rating for the day, be advised that the four-star sign here is an average between five for this glorious opening recital and rather fewer for what followed in the afternoon.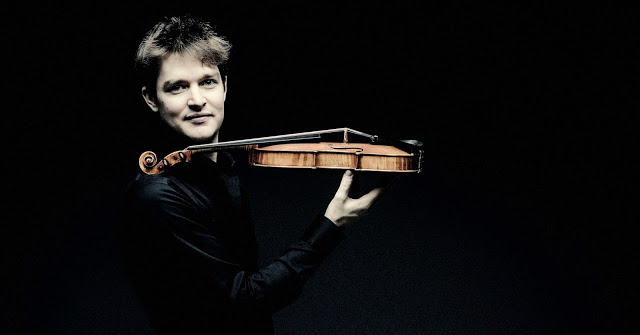 The two subsequent concerts were in the hands of the violinist Hugo Ticciati's flexible-sized chamber ensemble O/Modernt (apparently the title means "unmodern"; the violinist pictured above). First, an all-Brahms programme for a Beethoven weekend, referencing the younger composer's description of the Rhenish titan as a "giant marching along behind" - though technically, wasn't Brahms marching behind Beethoven? Whatever...
Strange that to hear Brahms's Op.1 - his Piano Sonata in C major - one has to go to a Beethoven event; this splendid piece, chunkily Brahmsian from the first notes despite the opening nod to Beethoven's "Hammerklavier" Sonata, is too rarely performed. The pianist Tim Horton (pictured below) rose to its challenges, drawing out its lyrical intimacy besides its ambition and flair. Then he joined forces with the violinists Hugo Ticciati and Priya Mitchell, the violist Gareth Lubbe and the cellist Julian Arp for Brahms's F minor Piano Quintet. This was where things turned a bit strange.
O/Modernt is nothing if not creative. The programmes are creative, the curatorial vision is creative, and the playing is creative. But there can be such a thing as overkill. Even creativity has its place – and that place, really, is not in the Brahms Piano Quintet. All these musicians are highly estimable in their own right, yet this performance quickly became uncomfortable, with a tendency to over-express, to make every note, every phrase, every bar, terrifically important – an exaggerated projection, as if looking at the work under a microscope. The music can lose its larger sense of direction and begin to seem interminable, like being lost in a forest and fearing you'll never find your way out again. This has become a rather trendy approach among a tranche of younger musicians, but because it continually prevents the music's flow, it's frankly exhausting to listen to - and possibly to play as well, as at various points during the afternoon both violinists suffered temporary lapses. The quintet's scherzo just about defeated this tendency: it's all about rock-solid rhythm and if you pull it around even a jot you are frankly doomed. In those moments, there is no choice but to get out of the music's way - and when there was simply nothing they could do about it, the playing sounded terrific.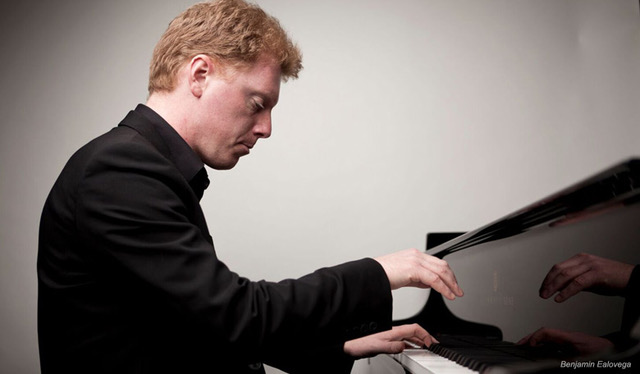 They were back at teatime (minus pianist and with violinist Frederik Paulsson - pictured above - replacing Lubbe) for a programme themed around "The Convalescent Soul": works written by those suffering or as a form of healing for someone else. The presenter and author John Suchet, who introduced each of the day's concerts, was a particularly welcome presence here, drawing attention to the Wigmore's important work in helping those with dementia and outlining the significance of each piece in the programme - which without this explanation could have caused some bafflement.
The "Heiliger Dankgesang" of Beethoven's Op. 132 String Quartet is one of only two works in which Beethoven spelled out his programmatic intention - a thanksgiving to "der Gottheit" for his recovery from illness. This was extracted alone from the quartet and complemented, sort of, by Schoenberg's String Trio Op.45, written in a burst of creativity after the composer had apparently been brought back from nearly dead by an injection into his heart.
The programme opened and closed with rather bitty bleeding chunks from Bach's Goldberg Variations arranged for string trio (not written to cure insomnia, but rather to entertain and uplift the sufferer during sleepless hours), which unfortunately suffered from some unsteady intonation on Mitchell's part. The Schoenberg trio was pertinent, yet despite colourful playing from Ticciati, Paulsson and Arp, placing beside late Beethoven does it few favours. But in the fervent musical prayer of the Beethoven itself, the quartet allowed the music its head and became fully absorbed in its spirit, allowing us to be as well. One masterstroke was interposing, between it and the Schoenberg, John Cage's 4'33" – probably the only way to get an audience to sit still in silence for four and a half minutes after hearing the "Heiliger Dankegesang", which deserves nothing less.
How astoundingly good Beethoven sounds compared to almost anybody else
rating
Explore topics
Share this article