The Last Black Man in San Francisco review - gentle gentrification blues |

reviews, news & interviews
The Last Black Man in San Francisco review - gentle gentrification blues
The Last Black Man in San Francisco review - gentle gentrification blues
A conflicted love letter to San Francisco, as it prices out its citizens and soul
This is where I belong: Mont (Jonathan Majors) and Jimmie (Jimmie Fails)
San Francisco has rarely looked more unattainably golden than in Joe Talbot's Sundance prize-winning gentrification parable.
Jimmie (Jimmie Fails) once belonged inside the city's Californian Dream, symbolised for him by the grand Victorian-style house built by his granddad for their
black
family, only to be repossessed as the city soared out of their reach in the Nineties, a legend that has become his identity's beating heart. This is Jimmie Fails' own family story, fictionalised with childhood friend and director Talbot into a film of awkward, homemade, sometimes overweening beauty.
It's a discursive, ambulatory yarn, as Jimmie and best friend Mont (Jonathan Majors) regularly trek from their black exile in the Bay Area's isolated tip, Hunters Point, back to his former Fillmore home. Mont is a geeky, besuited, would-be playwright, Jimmie a sad-eyed, gentle skateboarder. Both are outsiders either way, viewed with suspicion amidst the street language and macho fronts of black friends in Hunters Point, and in genteel, white Fillmore.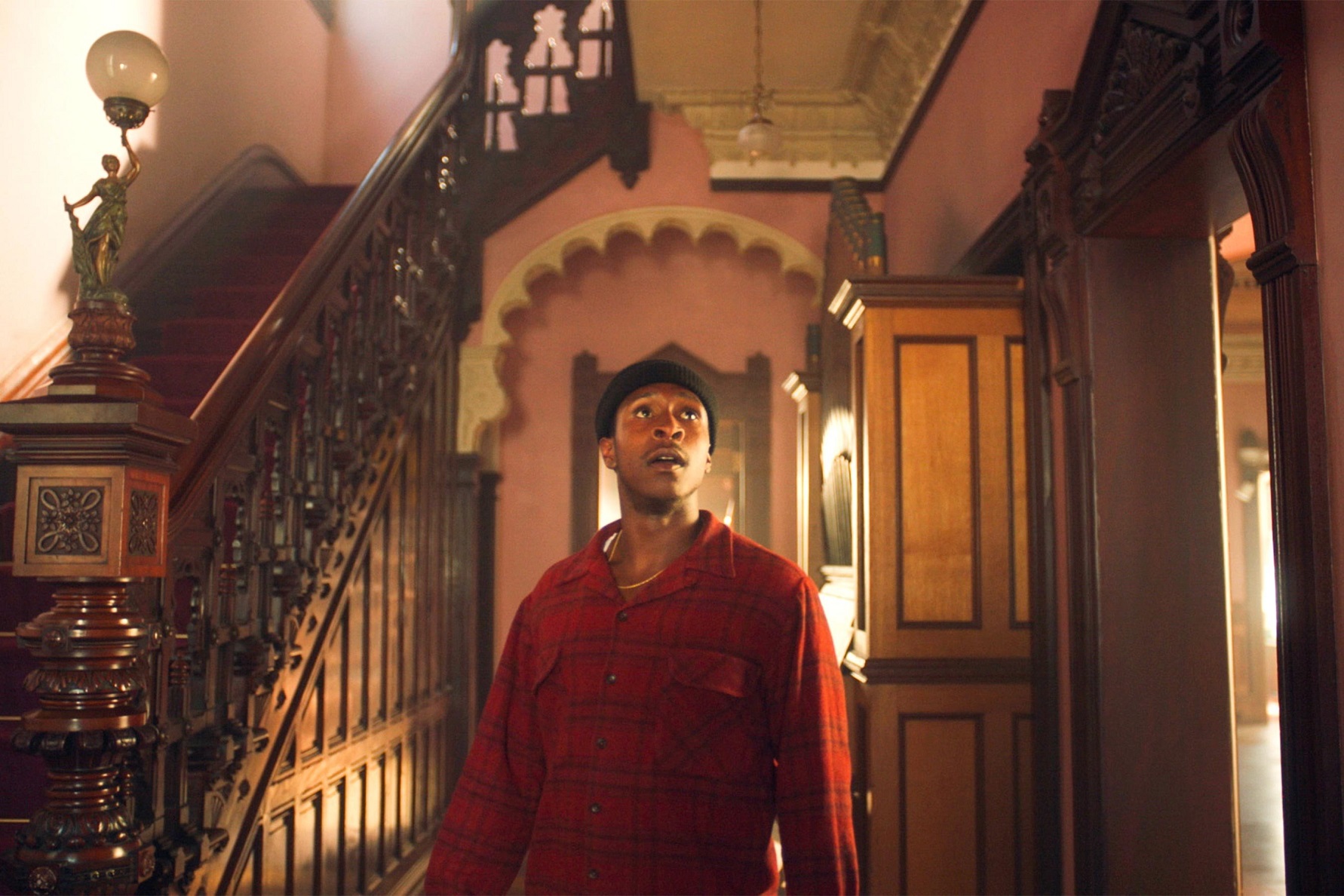 The ex-hippie sitting tenants are baffled by Jimmie's proprietorial guerrilla repairs to their home, hurling bakery products at their unwanted painter and decorator. Soon their permanency too proves an illusion, and Jimmie and Mont move into the abandoned house. Dust showers down as Jimmie plays its organ, and returns his dad's old possessions to bring the belonging he felt there back to life. The castle-like building becomes the backdrop to a delusional fairy tale, a Canute-like stand against rapacious real estate.
Spike Lee tackled Hunters Point's tensions in Sucker Free City (2004), but Talbot and Fails are more phantasmagorical than a Lee or Loach, letting musicians and homeless people caper in slow-motion, a soapbox preacher rail against iniquity, and ex-Dead Kennedy Jello Biafra cameo as a slimily condescending tour guide. Mont, too, sees the people around him as a play which a crisis finally drives him to write. His own part in it is what confuses him, as confrontational language boils over among his black neighbours, and he talks to his dislocated self in a mirror.
Music naturally fills this Frisco film. A spectral, vengeful remix of Jefferson Airplane's "Somebody to Love" chases Jimmie as he angrily skates downhill, while Mike Marshall's street-corner soul version of the touristic "San Francisco (Be Sure To Wear Flowers In Your Hair)" ironically emphasises the "gentle people there". The furtive eyes of Jimmie's lost mother when they bump into each other on a bus, and the steam which fills the screen as its doors open onto wailing tragedy, fits a film in which characters peer from windows like ghosts, viewing living worlds they're locked out of. "They thought they owned that shit," Jimmie says bitterly of his family's good days, in a nation where mass foreclosures to force out unwelcome old residents are cynically violent, from New Orleans to the one-time easy-living hippie capital.
The anger in Talbot's film is diluted by the desire to write a locals' love letter to the city. Like Mont's writing it doesn't quite come off, reaching for an old problem play's histrionics one minute, and gentle as a Daisy Age flower the next. If it doesn't all cohere, first-time actor Fails has a hurt soulfulness deeper than his surroundings. And if it is itself a touch gentrified, this matches its characters' aspirations beyond their social boxes, leaving a sweet and kindly aftertaste.
The anger in Talbot's film is diluted by the desire to write a locals' love letter to the city
rating
Explore topics
Share this article