Queen & Slim review - a stylish and raw tale of outlaws on the lam |

reviews, news & interviews
Queen & Slim review - a stylish and raw tale of outlaws on the lam
Queen & Slim review - a stylish and raw tale of outlaws on the lam
Melina Matsoukas' potent protest drama is a heady road trip across modern day America
Thursday, 30 January 2020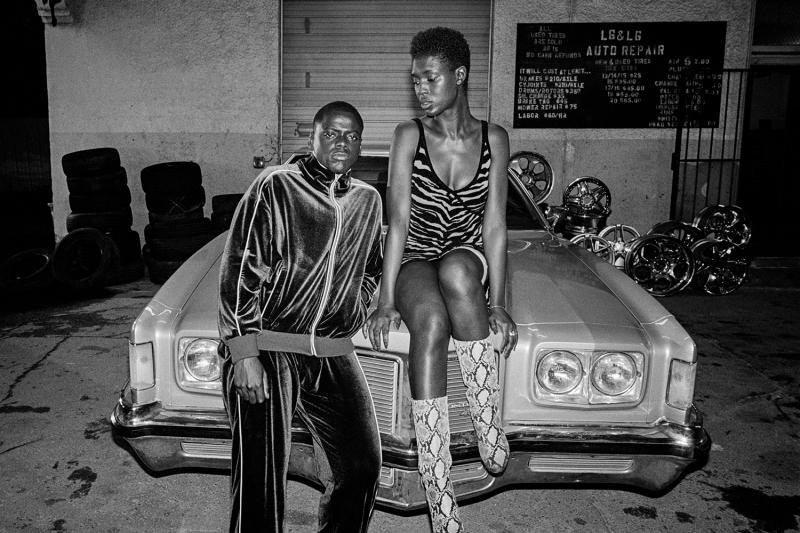 Daniel Kaluuya and Jodie Turner-Smith are outlaws on run
There's a palpable rage to Melina Matsoukas' first feature film Queen & Slim, starring Get Out's Daniel Kaluuya and newcomer Jodie Turner-Smith. Cast in the mould of Bonnie and Clyde, it's a film that has you clinging to the arms of your seat from the first fifteen-minutes.
In the opening scene, we learn that Turner-Smith's character - called Queen for the majority of the film - is a defence lawyer who has recently lost her client to the death penalty. She's on a Tinder date with Slim (Kaluuya), to distract herself.
On the way home in Slim's car they get pulled over by a trigger-happy cop. After the officer fires and wounds Queen, there's a scuffle. Slim grabs the gun and… bang. It's clearly self-defence, but now there's an officer dying on the sidewalk. There's no choice but to run. Driving in the car, they head for New Orleans to the safety of Queen's uncle (Bokeem Woodbine). The media dub the duo 'cop killers', but to others they've become folk heroes, standing against the entrenched racial injustice that plagues America.
Matsoukas is best-known for her work on music videos, including Beyoncé's iconic 'Formation' and Rhianna's 'We Found Love'. It's reflected in the film's highly-stylised episodic quality, but that's no bad thing bringing to mind the direction of Wong Kar Wai and Barry Jenkins. The movie plays out like a modern-day odyssey, with their journey from Ohio to Florida capturing the systemic injustices that Black Americans face on a daily basis.
Matsoukas is also known for directing the Emmy-winning Master of None episode 'Thanksgiving'. The writer was Lena Waithe, who also lends her skills to this film's screenplay. It's a memorable script, featuring one of the most beautiful expressions of what love should be that has been committed to screen in recent years. Waithe avoids cliché and stereotypes, rooting herself in the complexities of the racial tensions in the US. It's pure poetry.
Watching Melina Matsoukas' debut feature film feels like witnessing a new form of protest art. It's stylish, engrossing, and with an outstanding hip-hop soundtrack featuring the likes of Lauryn Hill (who wrote 'Guarding The Gates' for the film), Burna Boy, and Bila and Raphael Saadiq. It stumbles only for the most fleeting of moments, before rising to its tragic, inevitable conclusion.
Queen & Slim is a beautiful film that open-heartedly tackles complex politics, captured with originality and flare, and showing the real cost of daring to stand up and be seen.