Celtic Connections 2020, Glasgow review - Yorkston/Thorne/Khan and Roaming Roots Revue celebrate joy of collaboration |

reviews, news & interviews
Celtic Connections 2020, Glasgow review - Yorkston/Thorne/Khan and Roaming Roots Revue celebrate joy of collaboration
Celtic Connections 2020, Glasgow review - Yorkston/Thorne/Khan and Roaming Roots Revue celebrate joy of collaboration
Two standout performances get to the heart of Glasgow's midwinter festival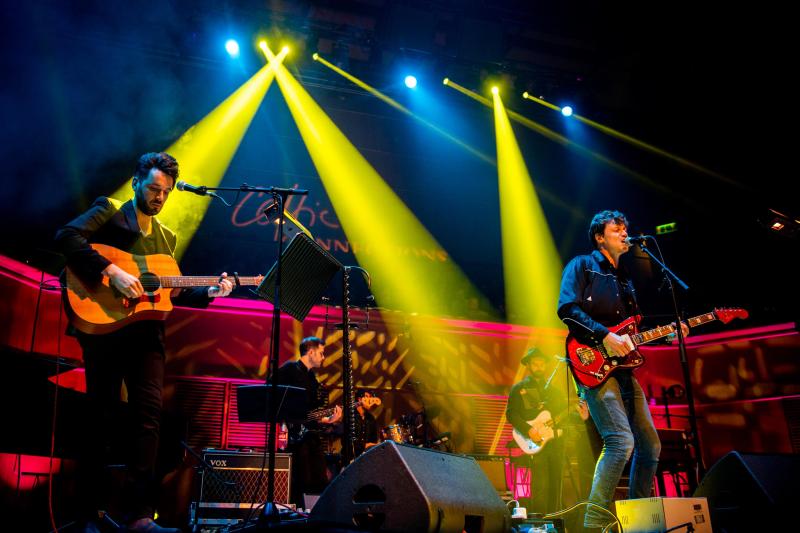 Roddy Hart (left) with The Lonesome Fire and Phil Campbell
While there's usually something for everybody on the Celtic Connections festival programme, where Glasgow's midwinter festival tends to shine is in its collaborations and special events.
Over the past 18 days the city has hosted
folk
icon Peggy Seeger on a cross-generational bill with her songs Calum and Neill MacColll; Glasgow singer-songwriter Beerjacket performing with the Cairn String Quartet; a new orchestral symphony inspired by the Declaration of Arbroath in its 700th anniversary year; and the annual Transatlantic Sessions shows, featuring lovingly curated lineups of musicians from both sides of the ocean.
Yorkston/Thorne/Khan (pictured below by Jon Poutney) may have been marking the release of their third collaborative album but the project - featuring Fife folkie James Yorkston, English jazz bassist Jon Thorne and Indian classical musician Suhail Yusuf Khan - is steeped in that same collaborative ethos, weaving the threads of the musicians' distinct heritages into a magical musical whole. Navarasa: Nine Emotions is their most ambitious release to date, based around the Indian concept of the nine sentiments - "rasa" - that underpin artistic expression. The recorded version is a stunning artistic achievement - but live, as the trio's album launch at Drygate Brewery demonstrated, it's also a tonne of fun.
Most of the set was given over to the new album in its entirety, albeit out of order: "you'll be pleased to hear we're not making any threats to the hit parade with this one," said Yorkston, as the trio concluded an atmospheric eight minute opening number on which Khan led with a melancholy bowed melody on the sarangi before Thorne's bass added a touch of warmth. Yorkston took lead vocals on "The Shearing's Not For You", a pastoral folk reworking of a traditional Scots song, duelling midway with Thorne on acoustic guitar and double bass. The beauty of the melody jars against the pairing of the song with the bibhatsya - disgust - rasa, until you listen to the lyrics, sung from the perspective of a pregnant woman abandoned by the itinerant father of her child.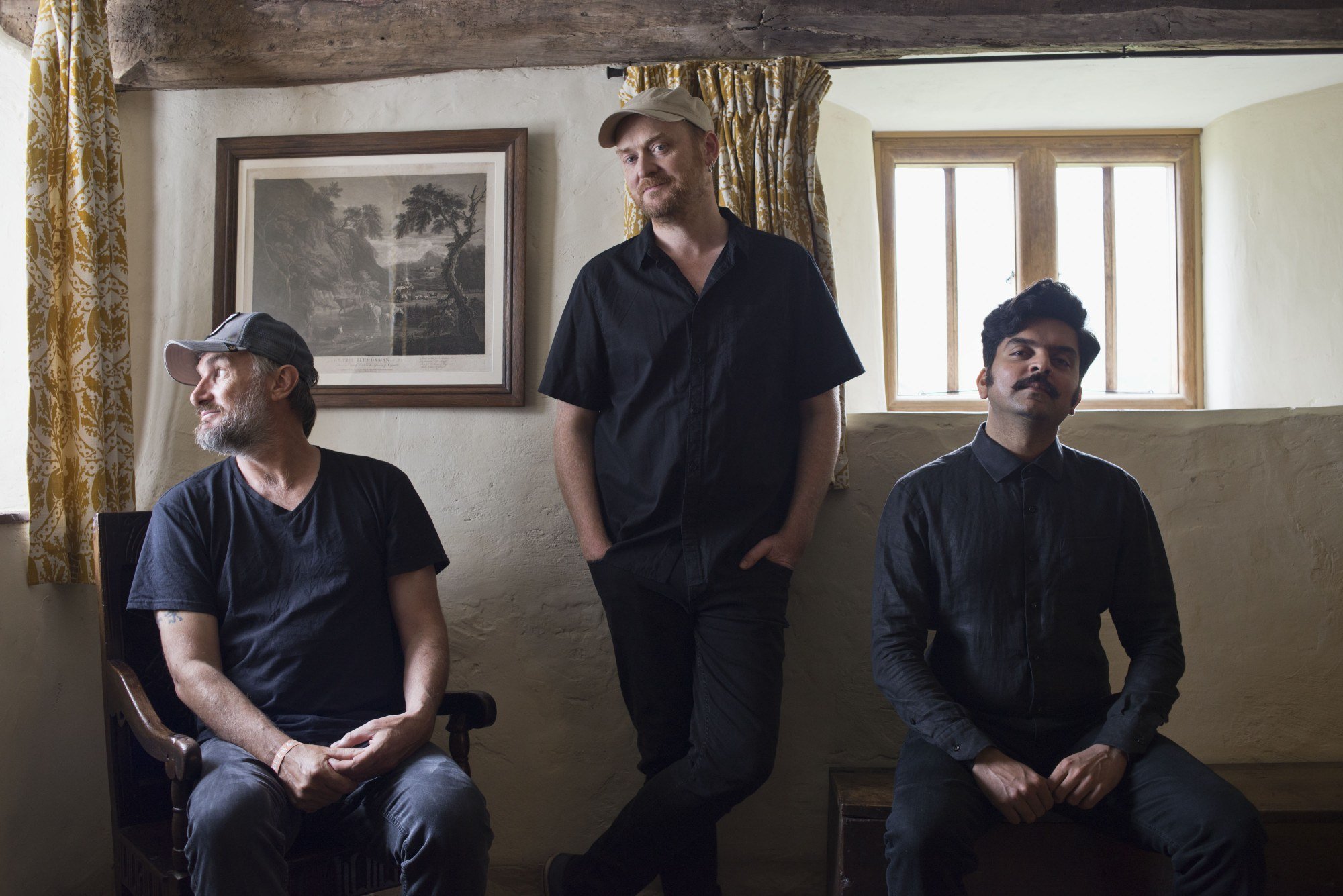 There's a real joy in watching this incredibly atmospheric, often dramatic and sometimes spiritual music rendered by three incredibly talented performers who, as they tease and riff on each other, are so clearly having the time of their lives. The rhythmic "Waliyan da Raja", which roughly translates as "on the way to the shrine of the saints", was performed as a celebratory devotional, Khan's vocals having the cadence of a prayer. Traditional murder ballad "Twa Brothers" was an uncomfortable and arresting listen, with Khan's rhythmic vocal 'bols' adding percussive menace, while album standout "Westlin' Winds" - which combines the poetry of Robert Burns with the wildness and romance of a 12th century Sufi poem - concluded the new material.
The Roaming Roots Revue - a multi-artist themed collaborative show musically directed by Glasgow songwriter Roddy Hart and house band The Lonesome Fire - has long been a Celtic Connections institution, but this year's show made festival history as the first to run over two sellout nights. Themed around Bruce Springsteen's 70th birthday and featuring Scottish musicians Karine Polwart and Phil Campbell alongside Irish songbird Lisa Hannigan (pictured below by Gaelle Beri), The Hold Steady frontman Craig Finn and modern-day Laurel Canyon folkie Jonathan Wilson, the show featured covers from across Springsteen's career together with original material from each participating artist - important, as Hart explained, to let us hear where each was coming from in their relationship to the featured music.
The interpretations ranged from poetic to triumphant, karaoke to reinvention, each successfully demonstrating the versatility of Springsteen's music while a loose and fun house band, clearly benefitting from a second night, kept energy levels high. Highlights included Polwart's spellbinding rendition of "The Ghost of Tom Joad" - described by the artist as "a song of this moment" - with Hart on harmonica, giving way to "The Rising" as the night's first big singalong; London folk-rock duo The Rails' harmonies on "Racing in the Street"; Finn's lyrics-first pre-interval rendition of "Jungleland"; and the gravel-voiced Campbell proving surprisingly suited to "Darkness on the Edge of Town".
The night closed as it was always going to: with all hands on stage - including Capercaillie founder and Celtic Connections creative producer Donald Shaw on accordion - for rousing performances of "Born To Run" and "Badlands". Hart and pianist Andy Lucas closed the night with a solo "Thunder Road", as if in quiet thanks for a job well done.
Celtic Connections 2021 will run from 14 - 31 January
There's a real joy in watching this incredibly atmospheric music rendered by three performers who are so clearly having the time of their lives
rating
Explore topics
Share this article