DVD/Blu-ray: The Winslow Boy |

reviews, news & interviews
DVD/Blu-ray: The Winslow Boy
DVD/Blu-ray: The Winslow Boy
Outstanding Rattigan adaptation, superbly cast and directed
Tuesday, 25 February 2020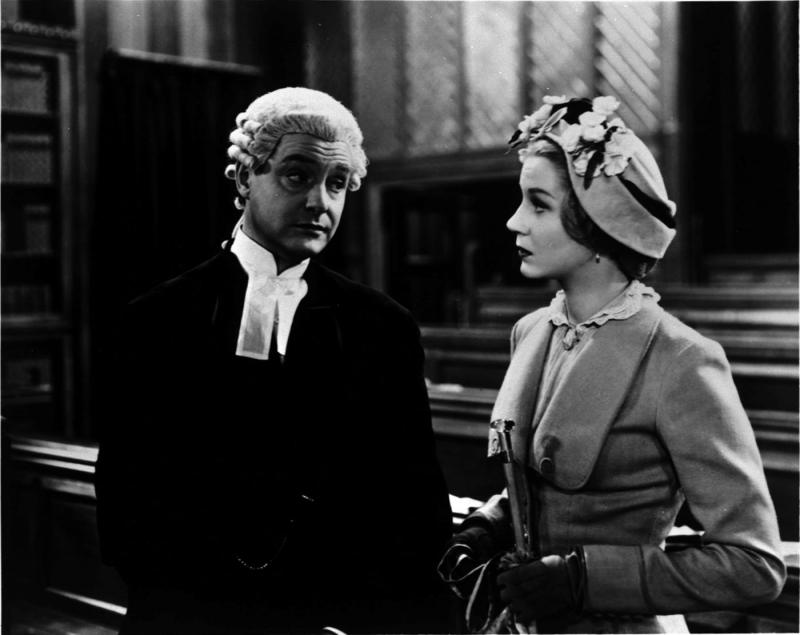 Robert Donat and Margaret Leighton, letting right be done
Though set in a handsomely-realised 1912, many of The Winslow Boy's period details seem disconcertingly contemporary, from aggressive tabloid journalists doorstepping an unfortunate family to boorish behaviour in the Commons. There's a very funny rant early on from patriarch Arthur Winslow (Cedric Hardwicke), complaining about his elder son Dickie's insufferable musical tastes, in this case 78rpm records played on a huge wind-up gramophone.
However this is a commendably sombre, serious
film,
adapted in 1948 from
Terence Rattigan
's then-recent stage play and based, fairly faithfully, on an actual case. Arthur's hopes of a happy retirement collapse after his 12-year old son Ronnie (a winning turn from Neil North) is expelled from his naval academy after being wrongly accused of stealing a five-shilling postal order.
Director Anthony Asquith secures excellent performances from a large supporting cast, Margaret Leighton's increasingly feisty suffragette daughter Catherine especially sympathetic. Arthur's early attempts to clear Ronnie's name get nowhere; the guilty verdict was made by the Admiralty, meaning that it can't be questioned ("The King can do no wrong"). Scenery-chewing assistance comes in the shape of Robert Donat's Sir Robert Morton, a maverick barrister who becomes convinced of Ronnie's innocence after subjecting him to a gruelling cross-examination. It's a terrifying moment and the film's highlight. And as we're convinced that Morton is on the point of abandoning the case, he reveals that "the boy is plainly innocent – I accept the brief."
The eventual outcome is predictable, though what we don't anticipate is the effect that the whole affair has on the protagonists. Arthur's arthritis soon confines him to a wheelchair, and Catherine's engagement collapses. Dickie drops out of Oxford when the family can no longer afford to support him. Donat's Sir Robert also takes a hit, his desire to "let right be done" taking a physical and emotional toll; in the film's closing scenes we see him pale and drained. The courtroom sequences are gripping, Francis Loftus Sullivan's menacing Attorney General a superb foil for Donat. The ending doesn't feel triumphant; we're left seething at the blatant injustice, at how difficult it can be to right obvious wrongs.
Studio Canal's restoration is clean and sharp, William Alwyn's attractive score sounding sumptuous. The extras are fascinating, including the head archivist at the Post Office Museum outlining details of the 1908 case which inspired Rattigan's play. Geoffrey Wansell discusses the differences between film and play, and there's an illuminating interview with cultural historian Matthew Sweet, outlining exactly why The Winslow Boy had such an impact after World War Two.
We're left seething at the blatant injustice, at how difficult it can be to right obvious wrongs
rating
Share this article