Classical music/Opera direct to home: 1 - Budapest's Quarantine Soirées |

reviews, news & interviews
Classical music/Opera direct to home: 1 - Budapest's Quarantine Soirées
Classical music/Opera direct to home: 1 - Budapest's Quarantine Soirées
First of regular notifications about what you can watch online in the dark days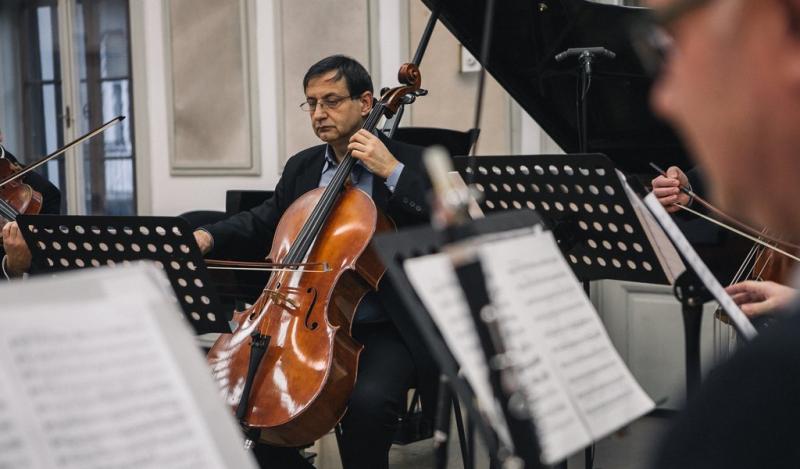 Chamber music live from Budapest, played without an audience in the room
The great Chilean pianist Claudio Arrau noted of 1920s Berlin that "itimes of trouble, people seek a better life in culture". But what if that culture can no longer be accessed live?
Earlier this week theartsdesk brought you reports of two sensational Sunday concerts at each of London's biggest arts centres: a recreation of
Beethoven
's massive 1808 programme from Esa-Pekka Salonen and the Philharmonia at the
Royal Festival Hall
, and a stunning trio of powerful British masterpieces from violinist Vilde Frang, the London Symphony Orchestra and Antonio Pappano at the
Barbican
. Then everything went dark, making us so thankful for what we'd had.
The rest is silence, for now. But not online, where an increasing number of musicians are offering livestreamed performances for you to watch. Some, like that true Mensch of a pianist Igor Levit, are broadcasting from their own homes - something that's bound to proliferate in the coming weeks. We'll be reporting on those events just before they're due to happen, and also drawing your attention to pre-recorded events for free like the amazing international programme of recent productions from OperaVision.
In the meantime, for starters we suggest you tune in every evening (to date) for the Budapest Festival Orchestra's chamber concerts, instigated by their inspirational principal conductor Iván Fischer. Click on this link just before 6.45pm UK time. There is of course the option, but not the obligation, to help out financially. Freelance musicians, like all performers (and writers!), are going to need all the help they can get to stay afloat over the coming months. And players/singers, do keep us posted in the comments about what you have to offer.
Tune in this evening to the third of the Budapest Festival Orchestra's chamber concerts
Explore topics
Share this article