Comedy Against Living Miserably, Dave review - standups tread the boards for CALM charity |

reviews, news & interviews
Comedy Against Living Miserably, Dave review - standups tread the boards for CALM charity
Comedy Against Living Miserably, Dave review - standups tread the boards for CALM charity
Comedians become standup therapists to confront mental health issues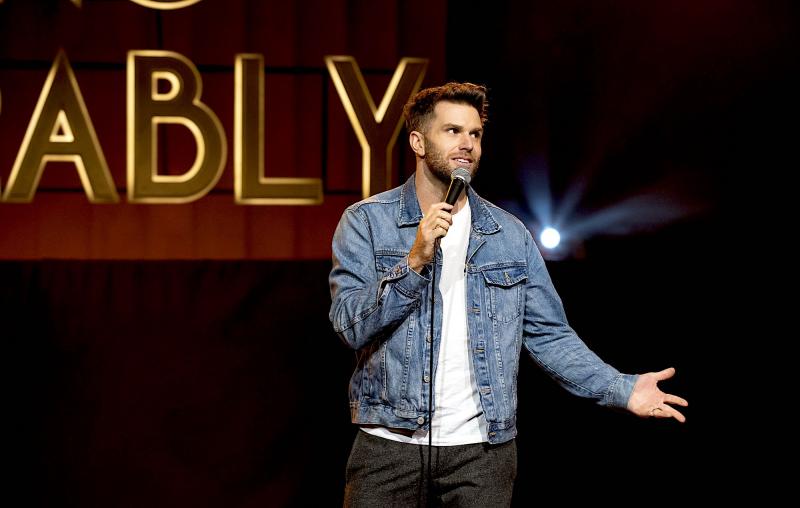 Host Joel Dommett
This was the third collaboration between Dave and the mental health charity CALM (Comedy Against Living Miserably), hosted at EartH in Dalston by Joel Dommett.
Its non-standard format comprised chunks of performances by the featured
standup
comics, intercut with the performers discussing what their material says about
mental health
.
It's a pressing issue and this is a commendable initiative, but the stilted structure meant the acts never really worked up a head of steam. Just as they began to get going onstage, we would cut away to another dollop of discussion and the momentum was lost. It also gave the impression that comedians aren't really there to make their audiences laugh, but instead have become chin-stroking standup therapists.
The tone was downbeat from the start, with Dommett's opening monologue about how devastated he was by the suicide of his friend Caroline Flack, which occurred the day before the recording. But, he protested, "I don't want to make it about me". Too late – he already had.
Next up was Kiri Pritchard-McLean (in eye-popping gold platform boots and skintight leggings), talking about being "gaslighted" (ie made to think you were losing your mind) by a partner, and the different kinds of abuse she gets depending on which TV channel she appears on – on Dave, "it's a fuckin' wild west". "This job has definitely affected my mental health," she declared.
John Robins delivered an enormously elaborate narrative about living in a flat riddled with damp, buying a dehumidifier and the cascade of disasters which followed. But as he explained in the offstage chat, what it was really about was "someone who needs to break the spiral of negative thinking."
Dommett returned with a narrative about trying to find a way to thaw decades of non-communicative ice with his father, but best of the performers was Judi Love (pictured above), who smothered the audience with her outsized stage persona. Her routine about the Caribbean practice of "competitive crying" at funerals was one of the few laugh-out-loud moments on display.
Comics for CALM is a fine idea, but this show's cut-up editing didn't work in its favour.
Judi Love's routine about 'competitive crying' at funerals was one of the few laugh-out-loud moments
rating
Explore topics
Share this article