Sinatra: All Or Nothing At All, Netflix review - epic two-parter on pop's first superstar |

reviews, news & interviews
Sinatra: All Or Nothing At All, Netflix review - epic two-parter on pop's first superstar
Sinatra: All Or Nothing At All, Netflix review - epic two-parter on pop's first superstar
Built around a 1971 farewell concert, Alex Gibney's documentary makes richly engaging viewing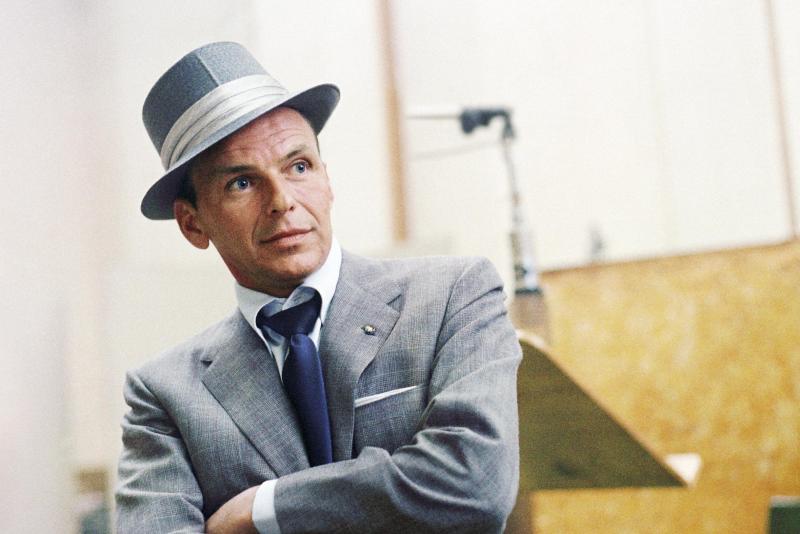 Frank enjoyes the age before leisurewear ruined everything
Coming in at around four hours, in two parts, this 2015 documentary is ostensibly about Ol' Blue Eyes, Frank Sinatra, but really, via the prism of his existence, it's as much about America's journey through the first two thirds of the 20th century.
What other life intersects so neatly with such a scattershot selection of key names – Franklin D Roosevelt, Elvis Presley, Lucky Luciano, Mia Farrow, Louis B Mayer, Edgar J Hoover, Louis Armstrong, Ronald Reagan, Martin Luther King, Eli Wallach, and on and on. It's a compulsive biography that, like the man it covers, never slows, and never grows dull.
Director Alex Gibney has an impressive track record, including Best Documentary Oscar-winners Enron: The Smartest Guys in the Room and Taxi to the Dark Side. His latest, Citizen K, about Vladimir Putin has also been creating waves. His technique with All Or Nothing At All is to stitch together a stunningly researched selection of footage, including wildly obscure material, with the voices of key players, alongside a much smaller amount of biographical detail from others read by actors (unfortunately, Gina Gershon's take on Ava Gardner is one of the film's weak points).
Gibney loosely builds his narrative around a 1971 "farewell concert" in LA, positing that the songs represent an overview of the singer. Sinatra's life, however, is better summed up by two quotations. The first is during a 1965 interview with famed CBS News anchorman Walter Cronkite who asks him, "Do you think your boiling point is low?" Sinatra replies without hesitation, "Always, always." Sinatra's rage – especially at the press – provides much of the drama and misfortune.
The second quotation is from his first wife, Nancy: "He wanted to be in the sack with everybody". Yes, he did. At least, everybody female! He had relationships with some of the most beautiful and famous women of his time, from Lana Turner to Lauren Bacall to Judy Garland (pictured below left) to, of course, Ava Gardner, with whom he was besotted in a manner that almost destroyed him. She was a sexually voracious free spirit, ahead of her time in a way that Sinatra's old-fashioned male chauvinism couldn't handle.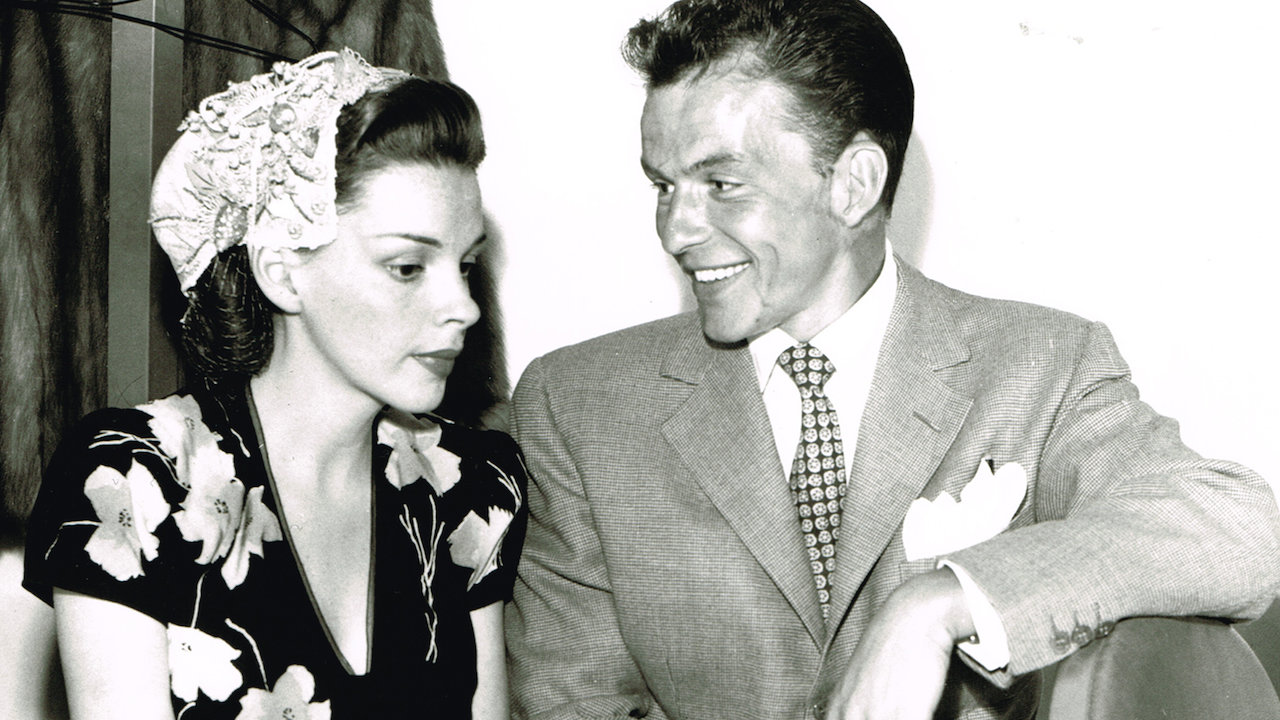 If anything, Sinatra's life was so full, the film could have done with another two hours. Things were missing – from his brief engagement to Juliet Prowse to his hits with eldest daughter Nancy – but it doesn't matter as what is here pelts along. The portrayal of Hoboken and New York in the Teens and '20s is rich, as is the irony his parents ran a bar abbreviated as M.O.B. (standing for Marty O'Brian – the Irish title added appeal at the time). The scenes of girls freaking out during his initial pop stardom demonstrate once-and-for-all that Beatlemania's hysterics were no new phenomenon (and how wonderful there was a fan club called The Sighing Society of Swooning Sinatra Slaves).
His career skidding into the rough as booze takes over during the Gardner implosion is covered engagingly but his resurrection even more so. For this writer, it's around this time that his music also comes into its own. It is observed that the way Sinatra regarded albums as carefully chosen song cycles locked to an idea prefigures the concept album. Anyone listening to In The Wee Small Hours during the current Covid-19 lockdown would surely agree. And then there's the whole Kennedy clan vs mafia boss Sam Giancana debacle, yet to be fully untangled and as murky a period of American political history as there ever was, with Sinatra at the heart of it. There is also great footage of the Rat Pack in their prime, a Las Vegas Mad Men-style fever dream.
The film is critical, portraying Sinatra as a stone-hearted bastard as he coldly, remotely cuts his third wife Mia Farrow out of his existence when she won't obey his diktats during the making of Rosemary's Baby. And the transfer of his loyalties to the Republicans after he felt slighted by the Kennedys is a tragedy. Yet, as is clearly illustrated, Sinatra was also ridiculously generous-hearted and, more importantly, actively devoted to the Civil Rights cause long before it became fashionable, forcefully, noisily, publically having no truck with racism.
Only the last eleven minutes of the film pursue Sinatra's life after the 1971 concert, but what has been laid before us is already a feast, woven together expertly, giving this viewer what the Germans call fernweh, a longing nostalgia for times and places you never experienced.
Below: Watch the trailer for Netflix documentary Sinatra: All Or Nothing At All