Classical music/Opera direct to home 19 – and two before a live audience |

reviews, news & interviews
Classical music/Opera direct to home 19 – and two before a live audience
Classical music/Opera direct to home 19 – and two before a live audience
Finally, you can be in the room, or space, where it happens in two east London venues
Audience at the Birmingham Opera Company production of Tippett's 'The Ice Break'
It's begun: very limited access to live music, the chance to sit before one or two players in the same room – as we were doing only three and a half months ago, in some cases thousands of us before an orchestra of up to a hundred musicians.
When the big symphonies and
opera
s can return is anyone's guess; there is currently no real light at the end of the tunnel, in the UK at least, given the endless vortex into which governmental indecision and lack of funding have plunged us.
Hope begins to fade with lack of a rescue package; without it, even flagships like the Royal Opera House will not be able to open at all in September. Meanwhile the BBC Proms are planned in a very unusual form – more on that nearer the time – and while some companies like Opera North have effectively cancelled autumn and winter seasons, country-house set-ups like Garsington are planning hopefully for summer 2021. For now, though, let's celebrate what we can witness, in any shape or form – and in some cases like the first below, you really can have the illusion that you were in the room where it happened.
Live from Covent Garden 3
It happened last Saturday, but it's well worth anyone's supportive £4.99 to watch online until 10 July. Antonio Pappano's triptych has worked better than some naysayers thought it would at the first hurdle: reflective songs, mostly British with outstanding British artists, with a bit of opera and dance thrown in, in the mostly subdued but profoundly artistic "opening night"; the unsurpassable depth and emotion of Mahler's Das Lied von der Erde bringing Royal Opera Orchestra musicians back to the stage for the Schoenberg chamber arrangement the Saturday before last; and now this gala. The real spirit of delight here was to see the vivacity and the passionate desire to be back on the stage from four singers on the Jette Parker Young Artists Programme – diamonds in the rough, but isn't that the point? – and two pairs of dancers, both real-life couples, in the best, because most still to match the music, choreographies of the four to date, from Christopher Wheeldon (Within the Golden Hour, Matthew Ball and Mayara Magri pictured below in the first of two images by Ruairi Watson), to a brilliant violin-solo versionof the late Ezio Bossi's mesmerizing, Vivaldi-based score, and from Kenneth MacMillan (the slow movement of Shostakovich's Second Piano Concerto danced by Fumi Kaneko and Reece Clarke).
There was soulful instrumental music too – the first two movements of Bach's Concerto for Two Violins, the Andante from Mendelssohn's D minor Piano Trio with Pappano at the piano – but thrill-seekers will have warmed to real star quality from lyric soprano Masabane Cecilia Rangwanasha, mezzo-verging on-contralto (rare bird indeed) Stephanie Wake-Edwards (pictured up top singing Handel), two very authentic tenors – Antipodean Tongan Filipe Manu, Andrés  Presno from Uruguay - and a true bass who's forged a so-far-charmed path to the big time from the Congo, Blaise Malaba. The Brindisi from Verdi's La traviata at the end had real conviction and warmth. Salute, chin-chin!
Fidelio Unbound admits an audience
Admittedly it's a small one – 25 audience members permitted in the Fidelio Orchestra's venue (91-95 Clerkenwell Road) – which means that artists will repeat their programmes, and the admission price is high, even if it includes the price of a meal. Fidelio Unbound organizer Raffaello Morales is making sure that a number of under-30s can attend for £10; tomorrow there's a draw to see who gets tickets, so hurry to fill in the form now if you're eligible. And look at the list of performers, starting with Steven Isserlis (7-11 July) playing Bach cello suites in public, which he says in the film above he hasn't dared to do for quite a few years. Alina Ibragimova and Samson Tsoy follow (14-18 July), then Tsoy's partner Pavel Kolesnikov (21-25 July: demand is especially high for that one). Pianists Louis Schwizgebel (28-31 July) and Charles Owen (11-13 August) and actor Simon Callow (4-8 August) complete the roster. I'll be cycling across town to report back on one of the first events next week.
Music at the Tower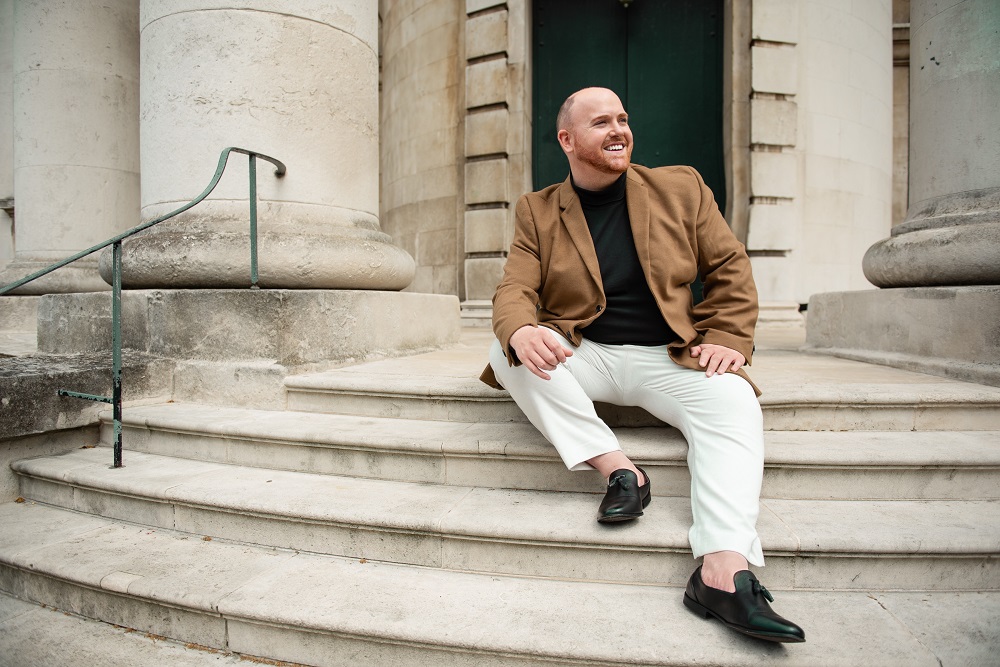 Here's a really charming venture by young musicians keen to get back to performing, supporting each other and raising money for the essential organization right now, Help Musicians UK. In their latest summer programme at St Mary's Tower, Hornsey, at 6pm this evening, the guiding light is leading tenor Nicky Spence (pictured above by Bertie Watson) – 2021 should be a big Wagnerian year for him in London; watch this space – who has put together a programme of folksongs arranged by Vaughan Williams, Holst, Britten, Howells, Quilter and others. His equaly distinguished colleagues for this will be soprano Mary Bevan, mezzo Kitty Whately, bass William Thomas and pianist Dylan Perez, with special guests violinist Tamsin Waley-Cohen and cellist Gabriella Swallow. "Bring a pack of tissues for tears of nostalgia/laughter, a bottle of wine, a rug and most importantly, your donation money," writes Nicky. If you can't make it in person, the event will be livestreamed: further details on Music at the Tower's Facebook page.
Birmingham Opera Company treasury online
Having experienced two of the most extraordinary operatic evenings of my life from Graham Vick's inspirational team with Khovanskygate, their big-top staging of Musorgsky's Khovanshchina, and a ballroom Shostakovich Lady Macbeth of Mtsensk, I'm genuinely thrilled that I can get to see three other classics. Verdi's Ot(h)ello starring Ronald Samm (pictured above right with Keel Watson by Roy Cooper) is one of the operas on the BBC Two iPlayer season; OperaVision is playing host to the production which, with alleged brilliance,reclaimed Tippett's The Ice Break from near obscurity; and Stockhausen's Mittwoch aus Licht from 2012 joins the Théâtre du Châtelet's Après Demain Festival tomorrow (with a live pre-performance event) and Sunday.
Tonhalle-Orchester Zurich and Paavo Järvi return to concert-giving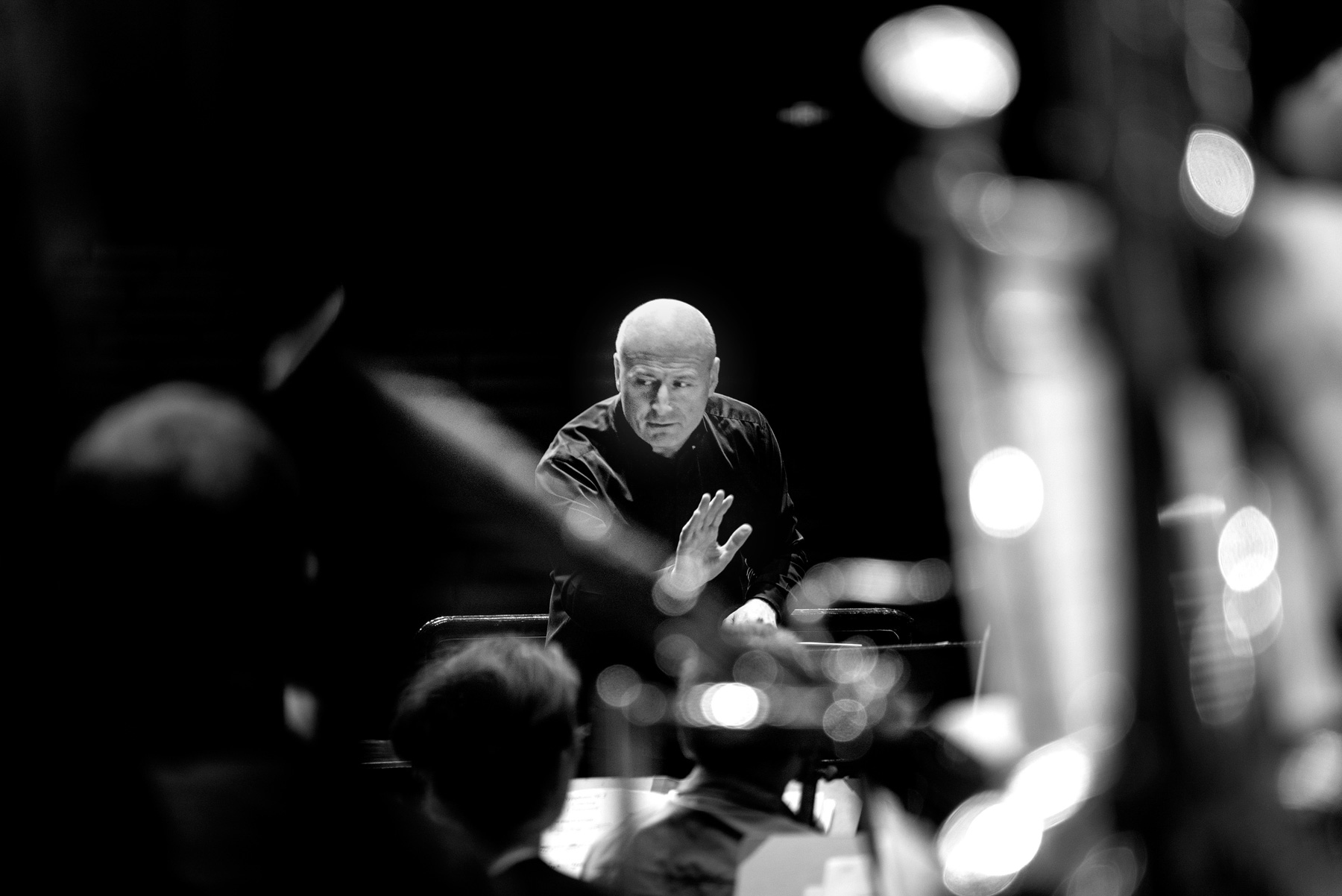 Lucky Zurich, or rather lucky those who could get tickets (hopefully not just the bankers) for the four socially-distanced concerts planned by its great orchestra's music director, Paavo Järvi (pictured above by Alberto Venzago), to get the players back before an audience. "TOZ", as it's known, is streaming each on selected days, starting tonight with the first programme, pairing Sibelius's Rakastava (The Lover) with Dvořák's Serenade for Strings. His Serenade for Wind follows on 10 July, alongside Richard Strauss's early equivalent, while Strauss's delicious incidental music for Le bourgeois gentilhomme sits alongside Dukas and Stravinsky on 7 August. Lutosławski and Honegger (Second Symphony) bring the series further into the 20th century on 14 August. Each concert can be viewed for up to a month here.
Fidelio Unbound's organizer is making sure that a number of under-30s can attend for £10
Explore topics
Share this article