theartsdesk on Vinyl 59: Johnny Cash, Bananagun, Fleetwood Mac, Romare, PJ Harvey, Kamaal Williams and more |

reviews, news & interviews
theartsdesk on Vinyl 59: Johnny Cash, Bananagun, Fleetwood Mac, Romare, PJ Harvey, Kamaal Williams and more
theartsdesk on Vinyl 59: Johnny Cash, Bananagun, Fleetwood Mac, Romare, PJ Harvey, Kamaal Williams and more
The high summer's premium cross-section of record reviews
Wednesday, 19 August 2020
Read vinyl
The usual summer vinyl release slump doesn't seem to apply this year.
During the COVID-19 crisis, the demand for vinyl has risen rather than fallen and
theartsdesk on Vinyl
reflects that again this month with another monster round-up of reviews, covering everything from extreme metal to country'n'western to contemporary
jazz
.
VINYL OF THE MONTH
Various Come Stay With Me (Come Play With Me)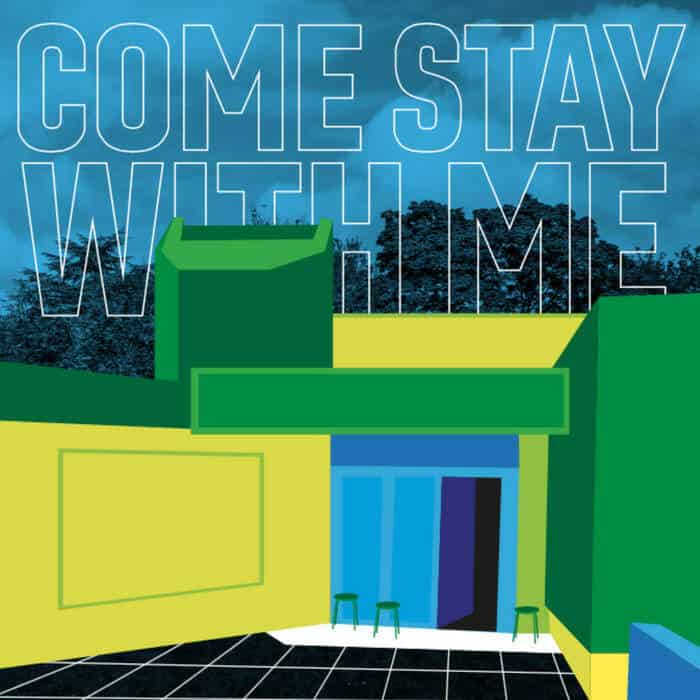 August 2020's Vinyl of the Month is an Arts Council-backed compilation on bright red vinyl from Leeds label Come Play With Me. It's designed to help support the contributing artists from the area as they deal with loss of income caused by all this COVID-19 bollocks. Such a scheme is admirable but the even better news is that it's a wide-ranging, juicy collection of music, mostly by artists I've never heard of (apart from Dead Naked Hippies who contribute the gothy synth-pop stomper "Eyes Wide (Night Time Version)"). Almost every song is a peach, from the laid back jazz of Jasmine's "Mindstate" to the riff-punkin', and excellently titled live-in-concert take of "The Shitty Beatles" by Magick Mountain, from the sparkling, femme-fronted indie of English Teacher's "Treacle Trap Door" and Talkboy's "Over and Under" to the blazin' Yorkshire-accented grime of "Come Up" by Dialect, from the mournful piano balladeering of "Dead Poets" by Her Tilted Moons to the moodiness of Household Dogs "One Last Look Around". This is a brilliant collection, also for a great cause, and heralds Leeds as having one of the most vibrant music scenes in Britain.
Sky Valley Mistress Faithless Rituals (New Heavy Sounds) + BlackLab Abyss (New Heavy Sounds)
Two from the excellent New Heavy Sounds label (I recently conducted a chunky interview with co-founder Ged Murphy which you can read here). Female-fronted Blackburn quartet Sky Valley Mistress are clearly obsessed with Kyuss, Josh Homme and all things Desert Sessions related. They are named after the second Kyuss album and this debut was recorded at the famous Rancho de la Luna production hub in the Mohave Desert; its owner (and occasional Eagles of Death Metaller) Dave Catching introduces the album with a spoken word title track. But they are very much their own amped-up beast, majoring in wrenchingly convincing heavy riff rock, with Kayley "Hell Kitten" Davis's vocals leading confident and characterful at the front. They go at it like it was 1974, but, such is the intensity of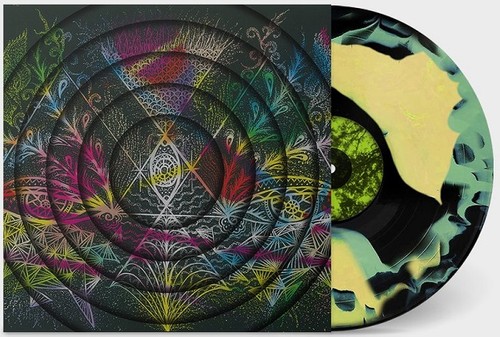 cuts such as "Skull & Pistons" and "Punk Song", that it also sounds timelessly rockin'. Comes on vinyl the colour of a lime slushy that's turning to water in photo/lyric/info inner sleeve and there's a locked groove at the end of Side One's "It Won't Stop". BlackLab hail from Osaka, the female duo of Yuko Morino on guitar and vocals, and Chia Shiraishi on drums. Their raging down-tuned sludge borders into noise, with Moreno's vocals veering between a wailing screech and a death metal gargle, which adds a don't-give-a-damn punkness. An easy listen they are not, but their music exudes frenetic excitement. Sometimes, as on "Weed Dream", there's a semblance of catchiness, but for the most part, their assault is unapologetically visceral. Comes in photo/info inner sleeve on coloured vinyl that looks like Saturn's Moon Titan on a demonic Samhain night.
Mounika I Need Space (IOT)
For those wanting to be soothed, to get away from it all, to be cuddled by music, the second album from French producer Mounika should be just the ticket. Everything about the music is blunted (in the dictionary sense as well as the colloquial). At the bottom end are hip hop beats with most of their attack shaved off, muffled massages of rhythm. These are overlaid with pretty tunes on piano, guitar and synth, with the unhurried ambiance of a Sunday afternoon toasting in the sun. There is something of the earliest tropical house here, when that sound was Balearic rather than EDM pap (eg Robin Schultz's chart-topping remix of Lily Wood & the Prick's "Prayer in C"). Hazy vocals also rise from the soupy mixture here and there, but Mounika's music is much more laid back than any trop-house, its spirit closer to that brief moment a decade ago that was termed chillwave (notably Neon Indian and Washed Out). Very easy going.
Johnny Cash The Complete Mercury Albums 1986-1991 Boxset (Mercury)
In the half century of Johnny Cash's vast canon, his five year spell on Mercury is not regarded with much favour, viewed as a career slump before his generation-bridging Rick Rubin-backed American Records resurrection from 1994 onwards. In the greater scheme of things, this is a fair assessment but The Complete Mercury Albums also contains cherrypicking for Cash aficionados, albeit little that's utterly essential. Things kick off with Class of '55: Memphis Rock'n'Roll Homecoming, an album Cash made with his game-changing 1950s Sun Records associates Roy Orbison, Jerry Lee Lewis and Carl Perkins. In reality, this album was never intended to be his opener for Mercury but is included here as they own the rights due to a contractual screw-up (record label permission was never given for Cash to appear on the album). Its squeaky clean, tinny, brass-backed Eighties take on rock'n'roll is horrid, a fact not helped by the transference of all these albums to vinyl from digital rather than analogue source. Some songs, such as the Cash-fronted "I Will Rock'n'Roll With You", might have had oomph if recorded less cheesily, but instead they sound lame. Cash's true start with Mercury was with Johnny Cash is Coming to Town, which arrived the following year, 1987. It's features "The Night Hank Williams Came to Town", a decent single with a long afterlife, and sees Cash explore musical possibilities, ranging from churchy songs to the Texas swing of "W. Lee O'Daniel (and the Light Crust Dough Boys)" and an ode to heavy duty construction vehicles, "Heavy Metal (Don't Mean a Thing to Me)". The Classic Cash: Hall of Fame Series is best passed over, re-recordings of many of his most iconic tunes with all their raw excellence chopped away (if Cash fans wish to know how they'll bridle, they should check out the hideous, jolly, synth-tickled version of "Sunday Morning, Coming Down"). When the album of duets Water From the Wells of Home came out in 1988 the indie-punk embrace of Cash was just beginning as the cream of the British alternative scene recorded a tribute album, 'Til Things Are Brighter. You'd not know it from this album. Cash was stuck with his ageing and conservative audience, and the nearest he gets to "out there" is the hokey "New Moon Over Jamaica" with Paul McCartney. Yet there are also a few minor gems, such as "Last of the Drifters" with Tom T Hall and "Call Me the Breeze" with JJ Cale. Boom Chicka Boom from 1990 comes next and contains jolly numbers such as "A Backstage Pass" and "Farmer's Almanac", consciously nailing themselves fast to the famous Cash rhythmic style that gives the album its title. Finally, 1991's The Mystery of Life collates newly cut songs with material from the Johnny Cash is Coming to Town sessions, and a couple of re-recorded versions of his old classics, notably "Wanted Men". Christianity is never far away with Cash and while presenting Jesus as "The Greatest Cowboy of them All" is hokey, the guitar solo-studded "Goin' by the Book" is a worthy predecessor to 2002's apocalyptic "The Man Comes Around". Overall, even the best material on this boxset sees Cash at cruising speed, genial, taking it a too easy, so it lacks the urgency and grit of his best work. Nevertheless – and consumed with that in mind – chunks of it are enjoyable. Each record is in a black inner sleeve marked with a Mercury logo. Comes with a 12" x 12" photo-illustrated 12 page booklet wherein American journalist Scott Schinder lays out the back story.
Art Feynman Half Price at 3.30 (Western Vinyl)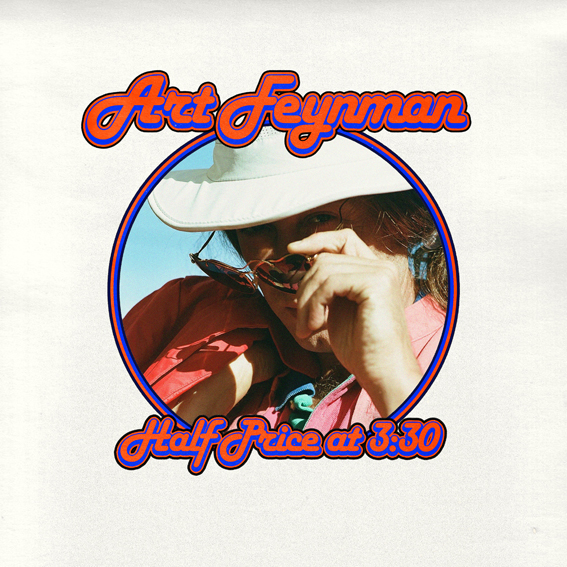 Luke Temple's day job is singing with New York indie rockers Here We Go Magic but theartsdesk on Vinyl is more interested in his Art Feynman side project. The debut album Blast Off Through the Wicker has been regularly played round these parts since its 2017 release, a set of songs that retains its intrigue be escaping easy genre definition but remaining easy on the ear, kind of oddball Afro-indie-electro-pop, kind of. The new one is, on a first couple of listens, a lusher, less percussively forceful affair, but it's still evasively likeable. This time Feynman/Temple goes for a bubbling, wobbly sort of shuffle around which he constructs vocally treated alt-pop songs. Highlights include the bleepy jazz of "Night Flower" and the vaguely Far Eastern-sounding "China Be Better". It's a bit Eno-ish, a bit Japan-ish, a bit Alt-J-ish, but not very much like any of them. Doing its own thing, Half Price at 3.30 is a persuasive and eccentric night noodle with legs
Fleetwood Mac Then Play On (BMG)
1969's Then Play On was the album where, singles such as "Albatross" and "Man of the World" aside, Fleetwood Mac spread their wings and showed they were more than an elongated extension of the early-Sixties London blues scene. There's plenty of feisty blues rock here, good stuff it is too, but Then Play On is equally defined by explorational pop and psychedelic guitar play, for instance, the lovely, 1940s-sounding acoustic love song "Although the Sun is Shining" the pastoral psyche-folk whimsy of "Underway" and the dreamy guitar instrumental "Underway", which could hail from spacier, more laidback moments in the Hendrix or Funkadelic canon. What seems unbelievable now is that 19-year-old guitarist Danny Kirwan, who'd just joined the band, was given duel responsibility alongside leader Peter Green, and that he stepped up to the plate so magnificently, his guitar chops and songwriting matching Green's, pace for pace. The same four bonus tracks that appeared on the 1990 CD reissue are at the end, including Green's final Mac single, the mighty proto-metal psychedelic heavy rocker "The Green Manalishi (with the Two-Pronged Crown)". The whole tale of the album is told in the book-like package, with notes also from Mick Fleetwood.
Various Shapes: Sidways (Tru Thoughts)
Brighton label Tru Thoughts drop the latest in their reliable series of Shapes compilations full of new material and fresh remixes. As ever, it's a feast of varied, club-related music. Opener "Life is Not a Crime" by Tiawa is pure trip hop, heavy beats and a sweet female vocal, but elsewhere the obvious route is purposefully avoided, as on German producer Kabuki's flipped out bass-blobbing remix of the usually very straightforward Hot 8 Brass Band. Elsewhere, over two records, music runs the gamut from Wonky Logic's alt-house remix of Bryony Jarman Pinto's "All About Life" " to the stringed-up disco of the West Loop Chicago remix of "Work it Out" by Soul Central featuring Jennifer Wallace, both ripe for the dancefloor.More experimental fare includes "RAM Generation" by sUb_modU, which is dominated by a sinister, repeating organ riff, and theartsdesk on Vinyl's favourite, the abstract drum & bass of Strategy's "Nom Wah Tea Parlour". All in all, another solid outing from a reliable imprint.
Bananagun The True Story of Bananagun (Full Time Hobby)
The debut album from Melbourne six-piece (or eight-piece?) Bananagun injects the listener with good cheer and whacky ideas, via a psychedelia-laced stew of Latin percussive drive, wah-wah, vocal harmonies, jazz sax, and a bizarre pastiche of Sixties pop arrangements. Imagine Scandinavian tribalist space-rock nutters Goat decided they wanted to become a cross between Sergio Mendes and late-Sixties Animals and you'd be a quarter of the way to this. However freaky and flutey its musical stylings The True Story of Bananagun is never less than great fun, from the Latin-flecked psyche-pop of "Bang Go the Bongos" to the brain-frazzling groove of "Freak Machine".
Nihiloxica Kaloli (Crammed Discs) + Captain Planet No Visa (Bastard Jazz) + Keleketla! Keleketla! (Ahead of Our Time)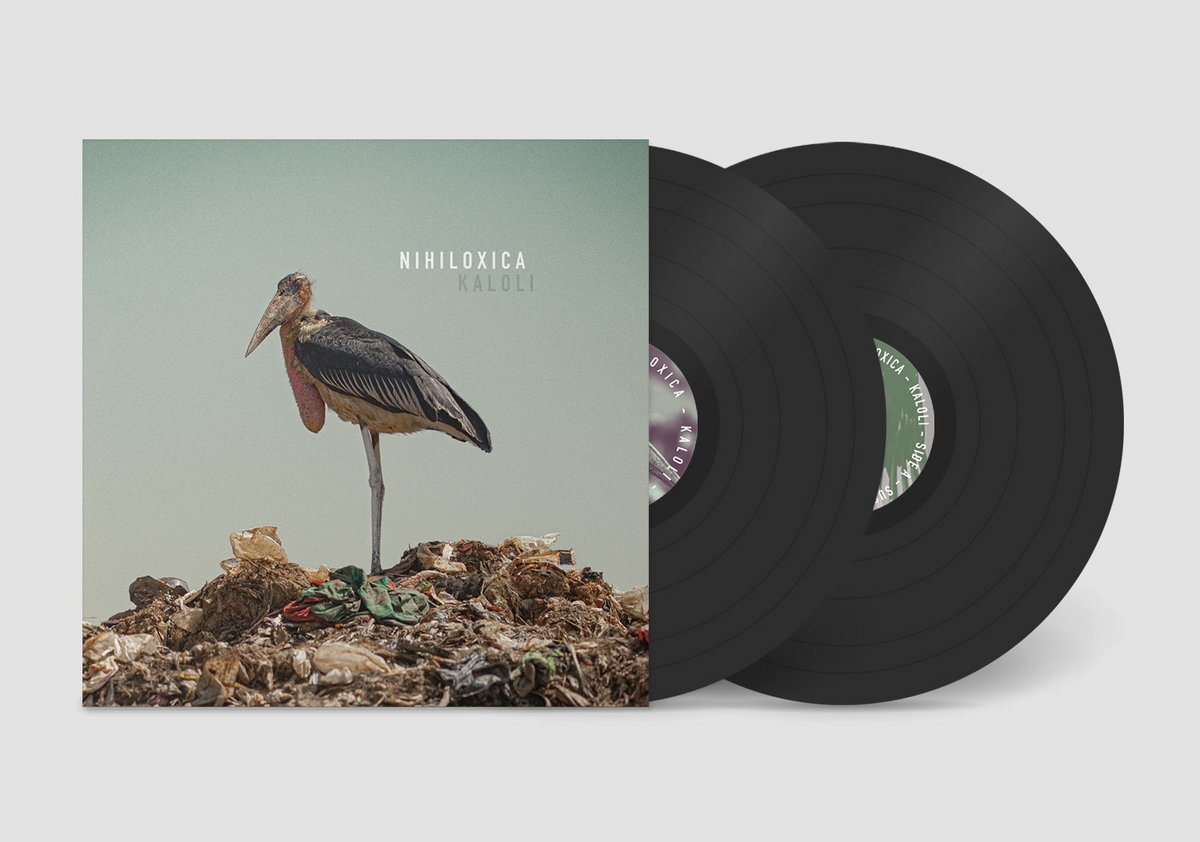 Three albums that take African percussive ideas and, in their own very different ways, combine them with 2020 technology, to muster new musical forms. Nihiloxica are probably best known in the UK for supporting Aphex Twin at his Printworks gig in London last September. The key idea is that music created by the Nilotika Cultural Ensemble in Kampala, Uganda, is treated by Brit producers Spooky-J (Jacob Maskell-Key) and PQ (Peter Jones). Their debut album is spread over two records which come in a gatefold sleeve featuring a gigantic Kamapalan refuse site spotted with Marabou storks (one is also featured on the cover). Starkly percussive, it's a music that slowly winds into the mind, but the Brit producers have made it semi-industrially threatening, rather than joyful, rendering a kind of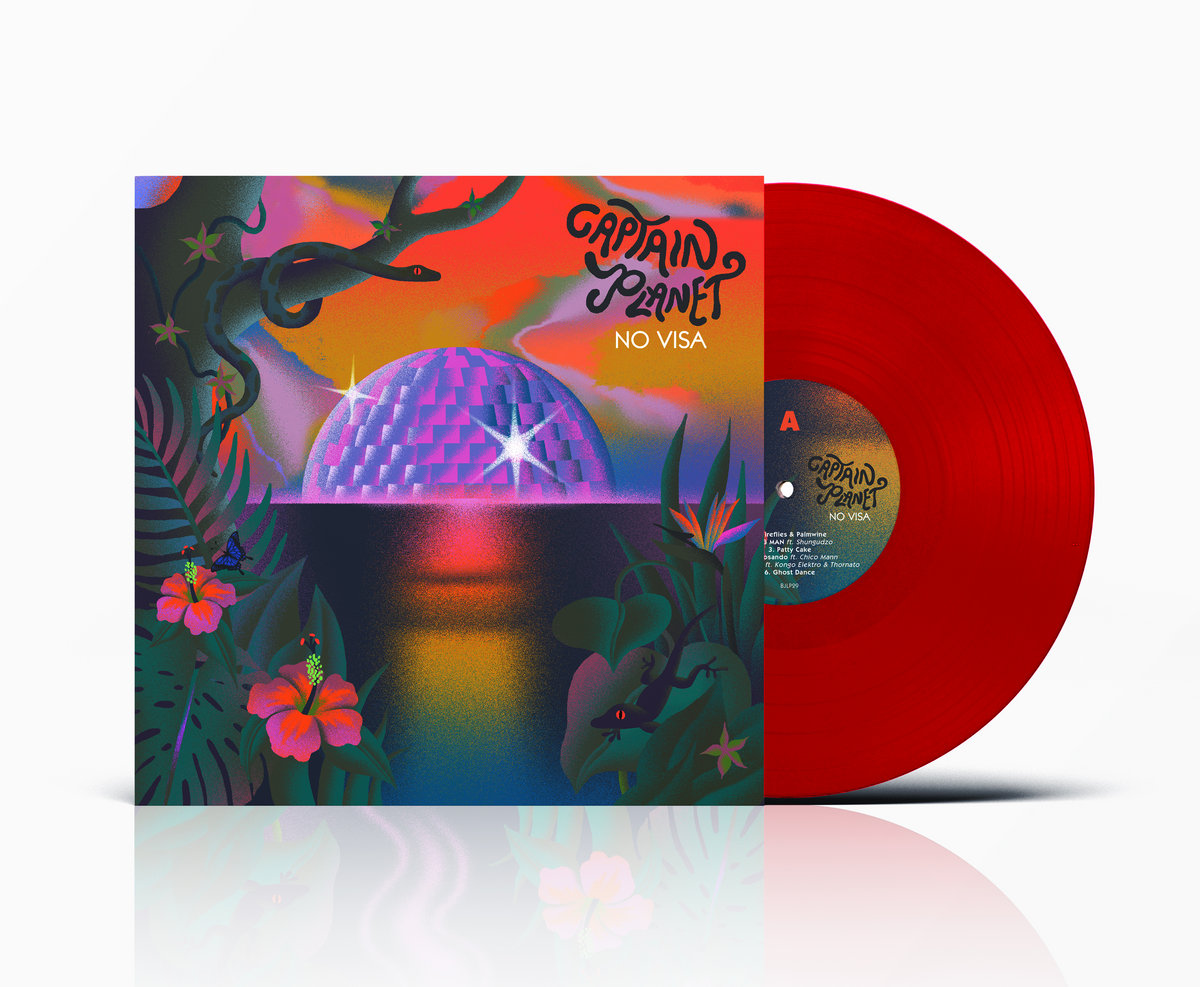 organic Afro-techno. It aces it on sheer relentless, complex drum power but is not very merry! American musician Charlie B Wilder, on the other hand, takes African sounds and creates a more accessible dancefloor pop. This is his fifth album. Some of it is too close to OMI "Cheerleader"-style cheese for this writer's ears (eg "Rebosando" featuring Chico Mann) but mostly it rides a sleek midway path that may appeal to contemporary Afrobeats fans as much as those looking to expand the palette of high life sounds. Drop the needle on "Big Man", for instance, for evidence, or "Mi Poni", featuring Zuzuka Poderosa, which is appealingly crunk-tinted. The Keleketla! Library of Johannesburg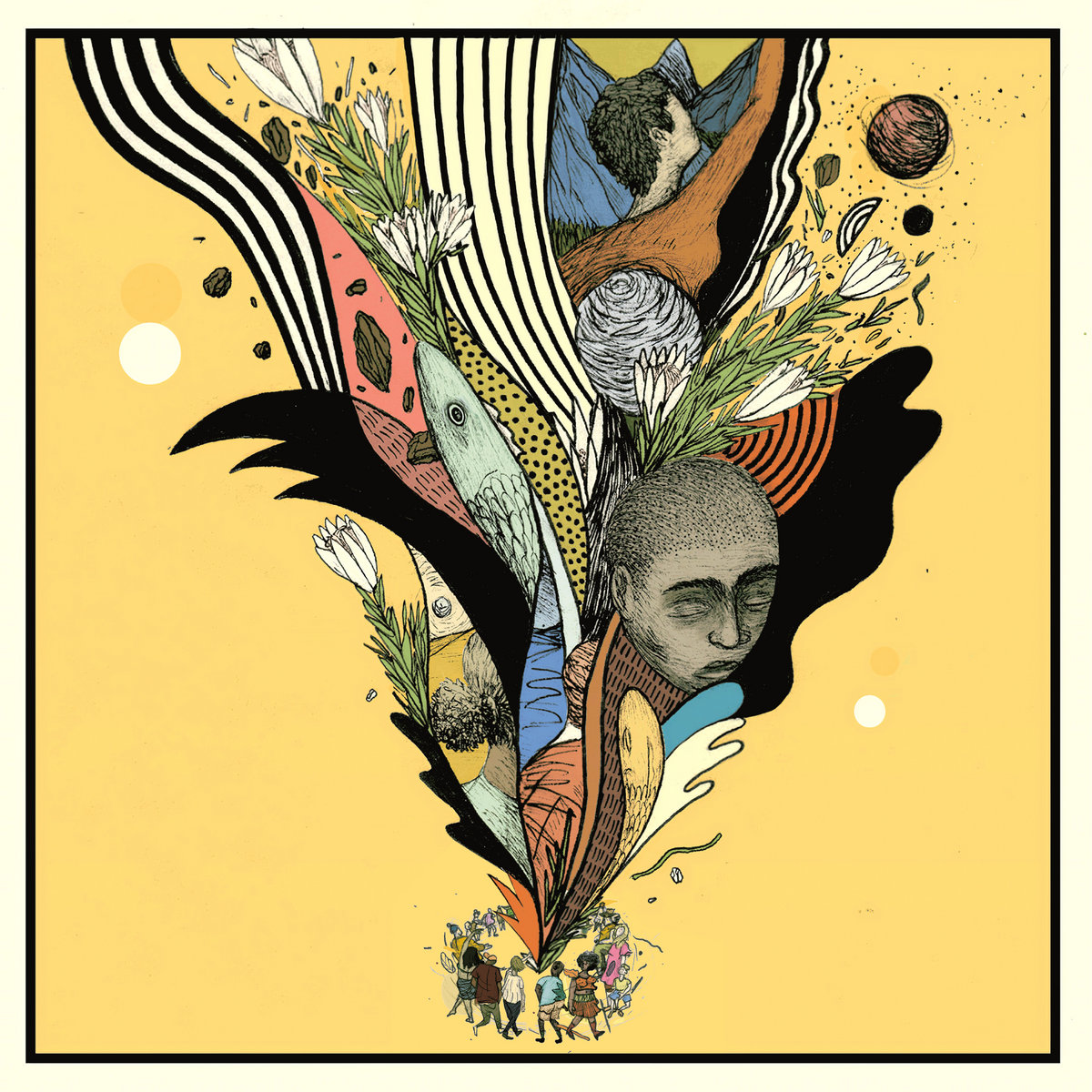 has been described as "a space that resists definition… a movement/creative philosophy/artwork/space for conversation" - whatever it is, education and radicalism are at its heart, spreading the word. Thus founders Rangoato Hlasane and Malose Malahlela have joined forces with British DJ-producer duo Coldcut, and also brought on board a plethora of talent such as the late, great drummer Tony Allen, Antibalas, Tenderlious, Ugen Blakrok and Nono Nkoane. Recorded in Soweto, mixed down in London, and presented on plastic in gatefold double in photo info sleeves, it's a gorgeously approachable amalgamation of Africana with modern dancefloor electronica, heavy jazz flavours too, as well as some great instrumental vamping (eg, Dele Sosimi's keys on "Papua Merdeka"). The lovely thing is that raw South African flavours remain at the fore, never subsumed by hip hop/house studio trickery.
The James Oliver Band TWANG! (The Last Music Company)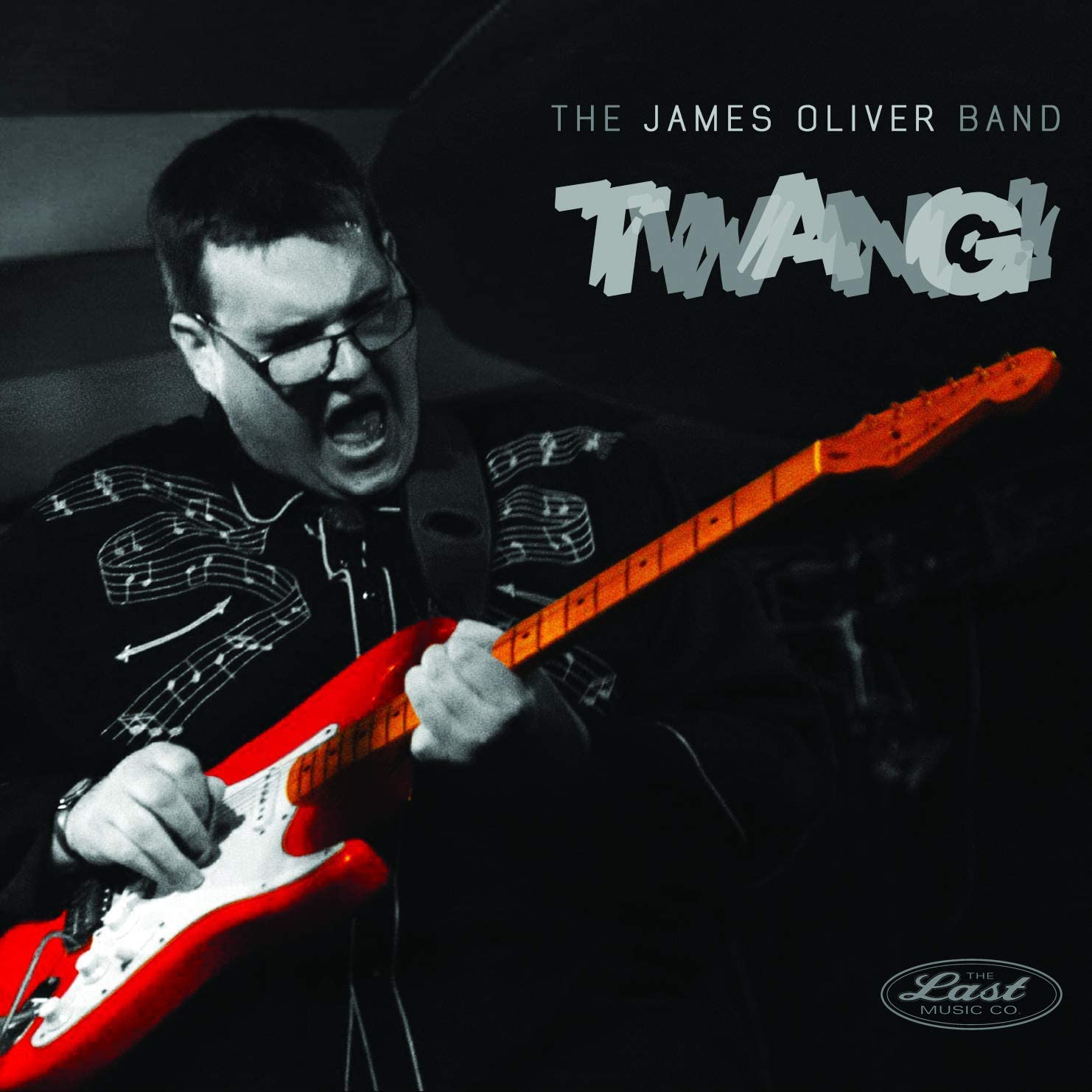 This is a classic "don't judge a book by the cover" scenario. The cheap artwork and presentation makes it look like any number of useless vanity projects and bar band hopefulness sent to theartsdesk on Vinyl. In fact, James Oliver from Blackwood in South Wales is an incendiary blues guitarist who cut his chops with the band Glas. I don't know their stuff but his debut solo outing is packed with a vital mixture of few oldies alongside a bunch of originals co-written with pals. Cut loud to vinyl, songs such as "American Cars" and "Outside Help" really thump home. They'd give The Black Keys a run for their money. Of course, it's not breaking new ground but who gives one. It's more ballistic and rampant than anything hailing from the indie guitar camp this month. Be great to see him live once COVID is finally over.
Danny Keane Roamin' (MVKA) + Greg Foat Symphonie Pacifique (Strut) + Kamaal Williams Wu Hen (Black Focus)
Three from the ever-expanding British jazz universe. Multi-instrumentalist and composer Danny Keane has been around the block a few times, working with Bat For Lashes, Anoushka Shankar, Damon Albarn, Penguin Café and many more. His debut album will be filed under jazz but, really, it's a good example of how far the boundaries of modern jazz have sprawled. There are strong jazz elements here but Keane was classically trained to a high level, and explores musical styles from around the world. Thus these four sides of vinyl on info gatefold, with a cosmopolitan array of guests, dip into sounds from both the Indian and African continents. The first side,
which features a lot of wild drumming and percussion, is a particular treat. Greg Foat has a similar sense of musical imagination but despite the title, is less explicitly global in flavour (title track aside). Instead, Foat leads on his piano much of the time, but is also interested in exploring ambient flavours, as on the delicious "Meditation on a Pedal Steel", which sounds akin to tuneful Whales keening to each other in the lonely marine dark. It's a contemplative, approachable album whose rewards are released with gentle ease. Comes on double in gatefold.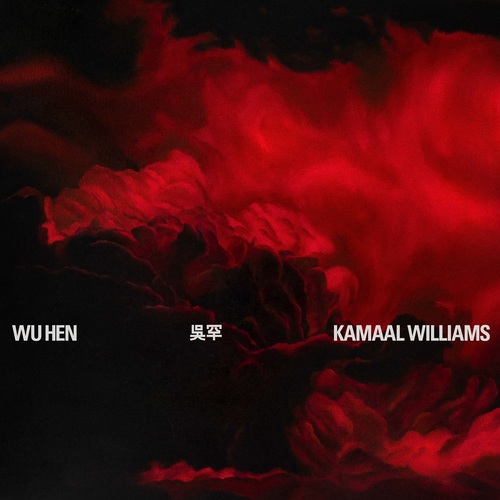 Kamaal Williams last album, The Return, and his DJ-Kicks mix collection have been particular favourites round at theartsdesk on Vinyl Mansions. Williams has a solid ear for bridging jazz and vanguard club sounds, as is made explicit with his releases as Henry Wu. His latest album, his second under his own name, heads in a different direction. It's mellower, building pieces around laid back bass, with strings to the fore, occasional bursts of smooth jazz saxophone, and snippets of recorded dialogue. The percussion remains lively – this is not snooze music! – but the overall feel is more spacious and downtempo. At first I was disappointed but once the ear settles in and expectations adjust, it does what it does well.
PJ Harvey Dry (Too Pure) + Rid of Me (Island) + 4-Track Demos (Island)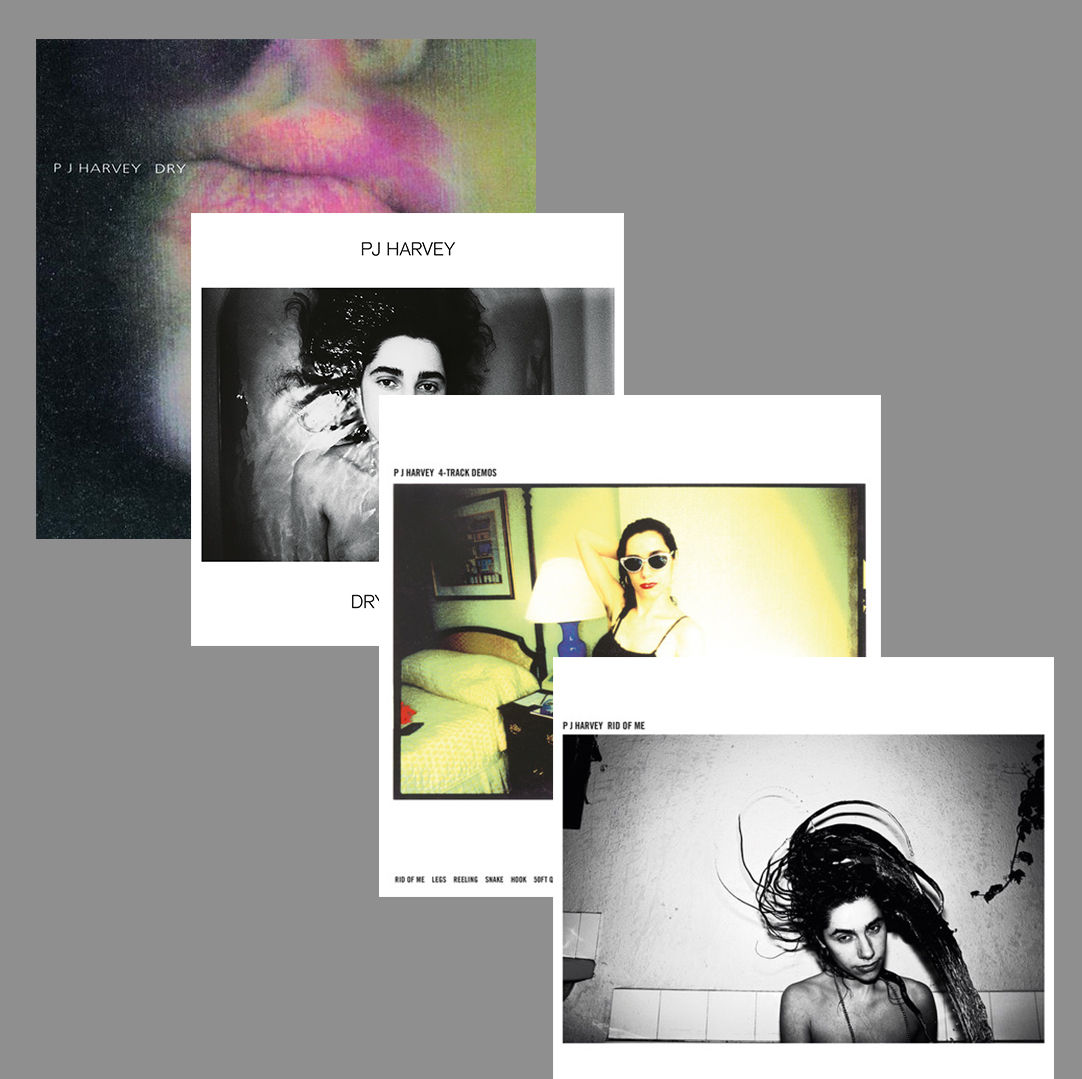 Following her success and acclaim over the past decade with the albums See England Shake and The Hope Six Demolition Project, a trip back to the start of the Nineties with these three albums is a sharp reminder of where it all started. Polly Jean Harvey is now an established global leader in female rock, someone whose name stands beside the likes of Björk and Patti Smith, a woman who's tried on multiple musical hats over the years, mostly with success. Back in 1991-93, by contrast, PJ Harvey was the name of the band she led, a trio featuring Rob Ellis (drums) and Steve Vaughan (bass), and she was, after the femme-punk single "Dress", one of the most hyped artists of the moment. First album Dry showcases why, offering her stark take on guitar music, forceful but simple, a whiff of dark folk in there somewhere, of her West Country background, not much but enough to establish the spooked, witchy vibe she alternately plays on and rejects. Just check "Plants and Rags", as well, of course as her unique lyrical-vocal presence in the stand-out single, "Sheela-Na-Gig" ("Gonna take my hips to a man who cares"!). By the time of Rid of Me the trio had signed to Island and been dispatched to work with Steve Albini in the States. Both albums, in fact, have a flavour of grunge about them, but Harvey's songs are in no sense drugged out, like much grunge. Instead their spikes are unblunted, the emotional catalyst at the heart of songs such as Rid of Me's title track are left thorny, while "Man Size Sextet", with its unsettling string-jazz, or the relentless "Rub it Til It Bleeds", are equally uneasy. Harvey never gives less than too much, combining the abject with the erotic. 4-Track Demos, the final release by the original PJ Harvey trio, is an insightful accompaniment to Rid of Me, containing raw early versions as well as some great songs that didn't make the cut, such as the rockin' "M-Bike" and the equally tasty freak out that is "Hardy Wait".
Romare Home (Ninja Tune)
Romare – Brit DJ-producer Archie Fairhurst – has proved himself adept at creating electronica that bridges home (or car?) listening and the dancefloor. On his first two albums, he came up with his own distinctive sound, Afro flavours blending with loops, samples and occasional instrumentation, never dropping into house music cliché but also never wandering too far from the ears of the house crowd. His third album was created in the peace of the countryside after a move from London as Fairhurst started a family. Apparently it "explores spirituality, identity and belonging". That's a big ask of a instrumental album with 4/4 drum machine beats at its heart. Truth to tell, I am not receiving any insight into spirituality, identity and belonging from it but this doesn't matter at all. Over its four sides on pale grey vinyl, I am being sucked into Romare's most straightforwardly electronic dance album, wherein uplift is found in tunes such as "Heaven", with its cheerful repeating bell patterns, or the shimmering, hypnotic "Dreams". This isn't pastoral, this is machine music which welcomes you in.
Margo Price That's How Rumours Get Started (Caroline International) + Bobbie Gentry The Delta Sweete Capitol)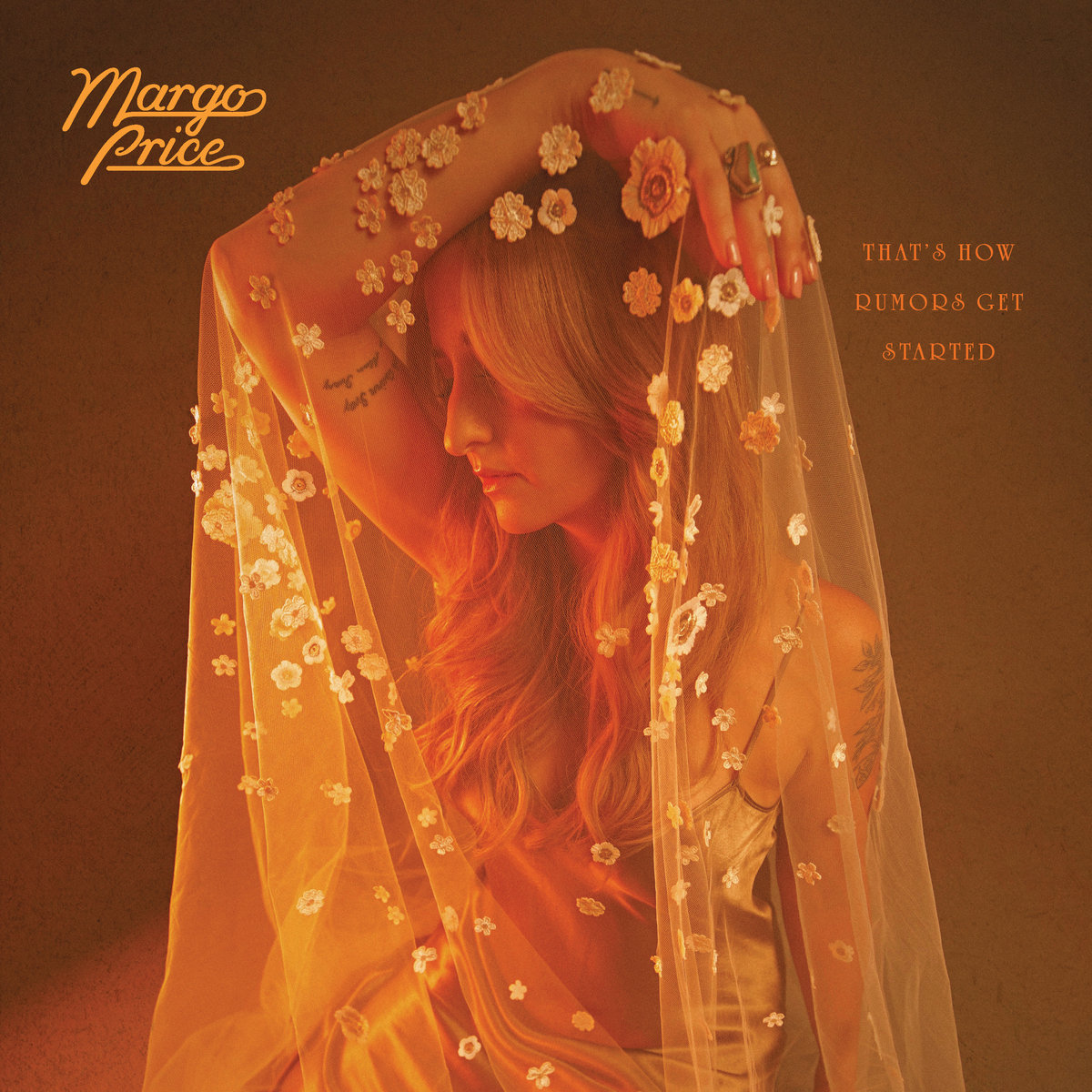 Two albums of country music by strong, intelligent women, one new and the other from 1968. Margo Price is a Nashville singer with a strong UK following. This might be down to the fact her music isn't given to traditional country sentiment or stylings. Her third album, for instance, contains songs such as "Twinkle Twinkle", which is basically rock'n'roll, and "Heartless Mind", which is almost Eighties pop. Elsewhere it's as much indie singer-songwriter fare, and even when she guns into proper Americana, as on "Prisoner of the Highway", there's a strong gospel-soul aspect. Comes with a 12" x 24" poster extending the cover image, with a lyrics and photos on the back. Bobbie Gentry, who released her second album The Delta Sweete back in 1968, is one of the greatest country singers of all, setting a blueprint for how to run a pop career as woman, long before the patriarchal entertainment industry knew how to deal with that. Gentry, a beautiful woman, grew up in abject southern poverty, and never really sought fame but it came her nonetheless in 1967 with her extraordinary hit "Ode to Billie Joe". She never matched its success but had a fourteen year career on her own terms and then
retired in 1981, to the extent that no-one is entirely sure where she now is! Gentry was also particularly popular in the UK for a while due to three series of her own TV show. Nonetheless, The Delta Sweete was not a hit on either side of the pond. Maybe it was simply too ahead of its time, a loose concept album based on Gentry's Mississippi backwoods origins, but it's a treat to listen to now, with songs ranging from the hokey acapella portrait of family life, "Reunion", to the gorgeous "Refractions", a perfectly orchestrated meditation on escape ("I dreamed I was a crystal bird caught in perpetual flight"). This new edition comes on double with historical notes on the gatefold and a stunning second record full of demos and off-cuts, showcasing Gentry's ability at everything from the Southern soul of "The Seventh Son" to the serious rockin' boogie of "Ode to Billie Joe" B-side "Mississippi Delta" to amazing pared back acoustic cover versions such as the Newley/Bricusse standard "Feelin' Good". All in all, a stunning and essential package.
Pixies Bossanova (4AD)
Thirty years after its original release, seminal US alt-rockers Pixies' third album receives a reissue, on red vinyl, including the booklet that was previously only available when the album was first pressed. Bossanova is Pixies' most approachable album, less tortured than its predecessors and, via Gil Norton's revved but not dissonant production, almost a template for a certain style of guitar pop. The sound has a twangy surf guitar aspect (the spaghetti western-sounding opening cut "Cecilia Ann" is even a surf cover version) but it's the melodic composure that's most immediate, every song a gem, the harmonic potency amplified tenfold by sudden squalls of guitar distortion. If this is the direction any band wants to take, this is the way to do it, but Pixies did it to perfection three decades ago, so why not do something else instead?
ALSO WORTHY OF MENTION
Various AngelHeaded Hipster: The Songs of Marc Bolan & T.Rex (BMG): Tribute albums such as this can often completely miss the point, simply recording new blander versions of the originals. However, US producer Hal Willner, who died back in April from COVID-19, had experience of really getting under the skin of an artist, digging down to represent them in interesting new ways. He made it his business to do this with multiple musicians, from Kurt Weill to Nino Rota to Leonard Cohen, as well as many more. Thus it is with his final work. He explains his teenage love of Bolan and his methodology in his sleeve notes. On double in a gatefold of Bolan imagery, the cross section of artists is impressive, from relatively straight covers, such as Kesha's take on "Children of the Revolution", to revisions such as Peaches' take on "Solid Gold, Easy Action" or King Khan's rock'n'rollin' "I Love to Boogie", Highlights include Elysian Fields's wobbly odd-pop take on T.Rex's 1973 song "The Street and the Babe Shadow" but attention is likely to be drawn to the plethora of higher profile names such as U2 & Elton John's rather sedate rendering of "Bang a Gong (Get it On)" or Nick Cave's piano balladic "Cosmic Dancer". Others involved include Todd Rungren, Joan Jett, Devendra Banhart, Lucinda Williams, Father John Misty and long term Bolan afficionado Marc Almond with another peak moment, a subtly measured Balkan-sounding burlesque of "Teenage Dream".
Jim Bob Pop Up (Cherry Red): Who's after a 2021 calendar featuring Jim Bob Morrison of Nineties indie sensations Carter The Unstoppable Sex Machine? If you are, there's a 12" x 12" one tucked into this gatefold release. Over multiple albums, Jim Bob's solo output has maintained Carter's eye for societally astute and comically bitter song vignettes. Thus it is here. He's able to convey desperation via a cynical eye for detail, whether on the sheer outrage of "2020 WTF" or the observational sadness of "Truce" and "#Thoughts and Prayers". Jim Bob has an exact bead on the unfortunate and ridiculous time of idiocy we live in, his subtly embittered music providing a welcome antidote. Comes in lyric sleeve.
The Beloved Happiness (New State Music): In 1987-88 The Beloved were one of the first bands to embrace the whole acid house experience, true first wavers, and are thus representative on their 1990 debut album of a unique Brit take on the Balearic style, roused to life by DJ Alfredo in Ibiza and promoted by early adopters at the seminal clubs of the period. Unlike Northern acts such as 808 State and LFO who recalibrated American house and techno for UK ravers, The Beloved came from the London school of blissed out Ibizan imitation. The hits are here, brightly remastered over four sides of vinyl in art/info sleeves: "Hello", with its cheesy digi-guitar and great list of names, some lost to history (Billy Corkhill! Vince Hilaire!) and others still bandied about (Jean Paul Sartre! Kym Mazelle!), the wonderful chill-house of "Sun Rising", the Pet Shop Boys-ish "Your Love Takes me Higher". As a whole, it hasn't exactly dated well but for those interested in the period or after a nostalgia trip, it's a treat, the sound of a band adapting fast to the new, as if Eighties Scots pop act Hipsway (or even, in places, INXS) had dropped an E at Shoom then gone to the studio to tweak what they were up to.
Lack of Afro I'm Here Now (LOA) + The Allergies Say the Word (Jalapeno): Two albums that are unafraid to wear their love of soul, funk and old school hip hop on their sleeves (metaphorically speaking, not on the actual record sleeves!). Lack of Afro has a likeably stark statement cover – just the title, as a graphic against a black background – and the music is a richly grooved, whether on the rockin' Booker T-ish instrumental "Game Day" or the mass of bouncers featuring multitudes of vocalists and MCs such as Kennzo, Ric Flo, Elliott Cole and Alyssa-Marie. With 50 million streams on Spotify and six albums under his belt before this one, Brit producer Adam Gibbons knows what he's doing and efficiently creates a joyous sense of vintage uplift. Comes on gatefold double. The fourth album from Bristol duo The Allergies covers similar terrain but with, if anything, an even greater fervour, flare and energy. It's easy to see why they are BBC Radio 6 faves, as they offer up brand new music that has the bygone spirit of disco-era hip hop stitched into its being, sunny day festival fare ripe for over-30s on the razzle. Again there are plenty of guests, ranging Andy Cooper of Californian hip hop outfit Ugly Duckling to the faux-Hispanic nutjobs the Cuban Brothers on the fiesta-friendly "Let Them Know" to gospel-style belter Marietta Smith on the Sly Stone-alike "Take My Love". On a gatefold containing wild psychedelic cartoon monsterings, Say the Word comes on bright orange vinyl in pink inner sleeves, with a 12" x 12" equally colourful art/info insert.
Koki Nakano Pre-Choreographed (No Format): Prepared piano has come a long way since John Cage first started in on it in the Thirties. It's going through a golden age at the moment, although not so much "prepared" as "treated". The second album from Japanese player Koki Nakano on the excellent No Format label combines relatively straightforward pieces with intruding noise to sometimes intriguing effect. A good example is "Berceuse", whose revolving notation is attacked by creaks and clonks that somehow place it in a more interesting context. A solidly pensive work that comes on white vinyl in a mauve art/info inner sleeve.
Eight Rounds Rapid Love Your Work (Tapete) + Asylums Genetic Cabaret (Cool Thing): A couple of collections of boisterous new indie-punk guitar ragin' from Southend-on-Sea. The third album from Eight Rounds Rapid fits loosely into the Idles-led revival of 30+ guitar guys sticking two fingers up to the crappiness of the way things are via the music of the Sixties and Seventies. Vocalist David Alexander deadpan sneers his way through numbers that mostly have a brittle post-punk grind to them, although some, such as "Passive Aggressive", just wanna rock'n'roll. Comes in lyric inner sleeve containing a large photo of the band giving it their best Reservoir Dogs. Genetic Cabaret is also a third album, this time from Aslyums, a slightly younger outfit than Five Rounds Rapid, and their sound is more power-pop rockin', squalls of guitars and lyrical desperation combining with tunes that have staying power. Produced by Steve Albini in Chicago, it's the livelier of the two albums but both have punch. Comes on fluorescent lime green vinyl with a 12" x 12" lyric insert.
Mr Williamz & Top Cat Rocking Style/Lyrics Collection (Scalpaz): Only one 7" this month but it's a good one. As a taster for Mr Williamz' new album Soundkilla Mindset, this London-Manchester dancehall MC collaboration exudes jump-up Notting Hill Carnival skank. Both sides are full of vim, although "Lyrics Collection" might just edge it, despite the presence of junglist perennial Top Cat on "Rocking Style".
Gösta Berlings Saga Konkret Music (Sony) + Long Distance Calling How Do We Want to Live? (Sony): Two albums that give prog rock a good name (GASP!). Monikered after a whacky eighteenth century Swedish novel, Stockholm four-piece Gösta Berlings Saga illustrate the ways in which 21st century prog rock has, in some instances, lit out to interesting terrain. Depends what you call prog rock, mind. This lot are lumped in with prog rock but, by that categorization, so should Mogwai be. Their music is instrumental and their sixth album is full of catchy driving cuts, often grounded in hefty keyboard motifs. Where some prog rock can bore, via its clever-clever convolutedness and sexless Dungeons'n'Dragons vibe, Konkret Music emits energy, riding forward hard on a catchily belligerent rhythm section. Germany's Long Distance Calling, on the other hand, have more in common with Pink Floyd. Their instrumental style isn't as dense and punchy as Gösta Berlings Saga but more than makes up for this via it's spacious flights of fancy. Coming on a tiny bit metal, here and there, it also owes as much to Krautrock and the synthesizer wizards of the mid-Seventies. Comes on double in gatefold with a 12" x 12" art/into insert.
Check Masses Nightlife (Triassic Tusk): Edinburgh trio Check Masses' debut album is a plodding, sneakily poppy thing. It's not quite electro-pop but it might be. The three members have backgrounds in hip hop and post-punk, but their new venture comes on like kitsch old film and TV music has been hijacked and given harder edges. They are songwriters – these are songs with proper choruses, not tracks – but the music gives it a dubby beats edge, like The Avalanches having it out with a very, very stoned Black Grape while honouring cult cinema. The cover art is a wonderful painting called "Skeleton 2" by the Scottish artist Bernie Reid.
Lynch Kingsley Death Cycles (Inperspective): Rome-based producer Lynch Kingsley has been dropping experimental drum & bass for around five years. His style has developed during that time. On his second solo album he combines a machine-like attack with washes of vocal, ambient textures and, most of all, an understanding of the necessity for space on a long-player such as Death Cycles. The title implies it's going to be super-gnarly but, while there are nasty segments, as much time is spent allowing the listener to relax and float around. It's an album made for listening as much as DJ cherry-picking. Comes on double on transparent vinyl in cyberpunk art inner sleeves, mastered loud.
McCarthy The Enraged Will Inherit the Earth (Optic Nerve) + Longpigs The Sun is Often Out (Demon): Two reissues that cast a light on two consecutive generations of indie. Eighties indie archivist kingpins Optic Nerve Records release McCarthy's 1989 second album on double with a whole other album of non-album singles and B-sides, as well as a 7" of two previously unreleased songs. The weird thing about McCarthy is that while their sound is typical indie of the period, jangly guitars and fey vocals, the lyrics are caustic satirical attacks on Tory government, written by Marxist frontman Malcolm Eden, his vocal style unique, wandering about the backing as he pleases. The additional album continues the theme with songs such as "We Are All Bourgeois Now" with its Thatcherite mantra "We are all free to choose". They're an unusual proposition, fascinating but not more-ish. The 7" contains "Who Will Rid Me of These Turbulent Proles", which has a riff similar to Buzzcocks "Boredom", and the much sunnier "You Had to Go and Open Your Big Mouth", an Orange Juice-ish song and one of the best things in the whole package. Comes in a gatefold full of lyrics, with the albums on transparent green and orange vinyl, respectively, and the 7" on transparent red vinyl. McCarthy had split a few years previously by the time Longpigs came into being, albeit McCarthy guitarist Tim Gane's new unit Stereolab were busy establishing themselves (also featuring Laetitia Saedier, but she wasn't in the band for The Enraged Will Inherit the Earth). 1996 was only a few years later but the Longpigs' sound is from a whole different take on indie, for they were one of the almost-made-its of the Britpop era, in the right place at the right time, playing alongside key bands of that era. Their debut album, The Sun is Often Out, is no worse than much guitar band output of the mid-Nineties. There are songs here that have legs, notably the punkin' "Elvis" and hooky "Jesus Christ", while the single "On and On" offers a jangling organ-fuelled rock-soul that is so very 1995. Comes in art/info inner sleeve on azure blue vinyl.
The Midnight Monsters (Counter) + Jayda G Both of Us/Are You Down (Ninja Tune) + Park Hye Jin How Can I (Ninja Tune): Three releases from the mighty Ninja Tune (and sub-labels). The Midnight are one of those bands you've never heard of that have a global horde of fanatic followers, especially in the States. A British-American duo, they are nothing if not prolific, with this their fifth album in six years. They are essentially a synth-pop duo but a very contemporary one, adopting a blow-dried Eighties LA yacht rock sound, electronically twitched through the prism of a billion online teen music micro-genres, as well as plenty of earnest pleading vocals and Autotune. It's too slick and post-1975-ish for me but I like a couple of bits. Comes on double in gatefold in photo/info inner sleeves and on deep purple swirly vinyl. DJ-producer Jayda G is one of those whose output is OK but not quite as the hype would have you believe. That was the way with her debut album a couple of years back and it remains the case with her first material since. "Both of Us" is a 2020 update of Ibiza 1990 piano house and "Are U Down" sampledelically traverses similar terrain. On the flip, her Sunset Bliss Mix of the former track opens things out and is more vocal, but the remix of "Are U Down" is the highlight, a dubbed-down jazz-house banger. Best of this bunch of releases, though, is the second EP from South Korea's Park Hye Jin which has some by-numbers floor-fare on but also wanders into more interesting corners, the tastiest cut being the stern techno of "NO" wherein she admonishes us to "Shut the fuck up", then again the weird odd-pop slowie "How Come" is also worth a visit.
C.Diab White Whale (Injazero): On the third album from Canadian studio experimentalist C.Diab, he's hit on a sound that's at once cinematic and earthy. At the heart of things is his cello-bowed guitar but, unlike many avant-instrumentalists, he doesn't just let his sonic explorations waft about, he tethers them to pieces of music that grip. These range in scope from flutey flotations to solid chuggers that won't quit, and even a couple of numbers that recall the Vangelis's superb Bladerunner soundtrack.
AND, WHILE WE'RE HERE
Memphis Industries are a label always worth keeping an eye on. They are sticking with NZCA Lines for a second album on the label, Pure Luxury. The cover art is great featuring the band's Michael Lovett fashionista-posing, his body morphing into rubbish, a glam-trash mermaid eco-polemic. The music is somewhere between Chromeo and Prince, electro-funky and summery. Denai Moore styles herself Modern Dread on her third album (on Because) which arrives of murked sage green vinyl. Over a glooping, bass-heavy electronic setting, she effectively showcases her alt-soul style. Californian singer Art Terry's Sex Madness is actually on a label called Alt Soul but hardly fits such categorization. The album arrived back in January but has only just reached theartsdesk on Vinyl. Titles such as "Sex Magic", "Can't Get No Pussy" and "Casual Sex", bely the fact it's a collection of piano-led funk-pop songs that are wordy, playful and theatrical as much as carnal. Evan Shornstein, from Woodstock, New York, produces under the name Photay and his third album is a bubbling concoction that shows off his interest in rhythmic electronics; unobtrusive but pleasing to the ear. Brian Eno, meanwhile, releases the soundtrack to US film maker Gary Hustwit's new documentary Rams, about German consumer product designed Dieter Rams. Eno does a lot of stuff all the time and, while it's always interesting to see what he's up to, the results don't always hold the attention. This one is striking, though, ranging between grinding threat and lovely ethereal plinking. It arrives on white vinyl in an inner sleeve which has a great photographic portrait of Eno. Icelandic band Hjaltalín are an unpredictable bunch and have been away for a few years but return with a self-titled new album on gatefold double in art/info inner sleeves. Ranging across loosely abstract modern classical-flavoured alt-pop and a woozy sort of downtempo funkiness, laced with strings and electronica, it's crafted and contemplative. Their fans are devoted so they may dig it but it's not hauling me in. On their debut album, Fountain of Truth (Perfect Pop Co-op), Andreas and the Wolf from St Albans pay sonic tribute to synth-pop bands of the late Seventies and very early Eighties, the sound to be found on the very earliest Mute and Some Bizarre releases, particularly the latter. It is much-mined territory but they do a good job of it, especially on the pulsing "Spiral", recalling acts such as B-Movie. Comes on transparent vinyl with the faint green-ish tinge of cheap Victorian glassware. The second album from London singer Stephen EvEns comes on gatefold, is called Employee of the Month and opens with a timely tribute to dustbin men. Like a noiser Cleaners From Venus, EvEns' nasal voice pithily lays down new wave poetics, dry, surreal and amusing, against music that matches cheap tech with post-punk skronk (check the terrace chant stomp of "I Hate Shop (I Am Shop)") and occasional piano balladry. Comes in lyric inner sleeve. Finally, the debut 12" EP from Bristol trio Indigos, produced by Idles guitarist Lee Kiernan, contains four tracks that combine classic indie rock with something vaguely psychedelic. The Pixies-style combination of male and female vocals are effective. A promising start that arrives on coloured vinyl that looks as if it's had double cream spilled all over it.
Finally, ones that have already been reviewed on theartsdesk but which are well worth having on plastic. Click through for full review.
Zapatilla Zapatilla (Zap Music): Gorgeous Afro-tinted Balearic song-writing, somewhere between Nick Mulvey and deep beachside house, on double, deep cut and tasty. Full review here.
Larkin Poe Selfmade Man (Tricki Woo): Latest from American sister sibling blues-rock duo. The first side is not so much for me – bit predictably crowd-pleasing – but Side Two goes deeper and darker and is worth the price of entry. Full review here.
Jehnny Beth To Love is to Live (Caroline International): The Savages frontwoman steps away from that band's righteous assault for something more thoughtful, jazzy and electronic. Comes on white vinyl in lyric inner sleeves with a sturdy "Crimes Against Love Manifesto" of interviews, poetry, photos and more. Full review here.
Phoebe Bridgers Punisher (Dead Oceans): Hot-right-now US singer-songwriter Phoebe Bridgers proves the hype valid with an original but accessible set of love life contemplations, played against her very own smeary form of indie. Full review here.
We welcome any and all vinyl for review. Please hit thomash.green@theartsdesk.com for a postal address.
Akin to tuneful Whales keening to each other in the lonely marine dark
Explore topics
Share this article