Classical Vinyl Weekly: Bruckner, Smetana |

reviews, news & interviews
Classical Vinyl Weekly: Bruckner, Smetana
Classical Vinyl Weekly: Bruckner, Smetana
Two analogue box sets: a great conductor's last thoughts on an Austrian romantic and a set of Czech tone poems.
Saturday, 05 September 2020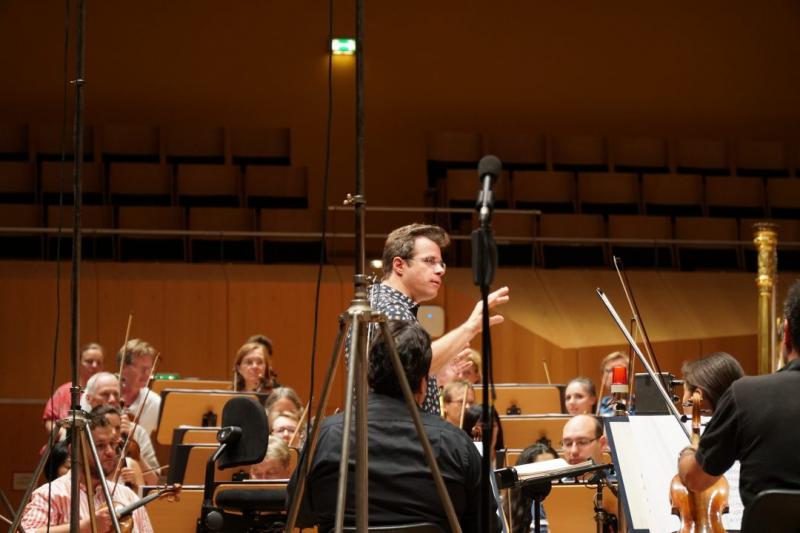 Jakub Hrůša with the Bamberger Symphoniker
Bruckner: Symphony No. 7 Berliner Philharmoniker/Bernard Haitink (Berliner Philharmoniker Recordings)
Bruckner symphonies rarely include fast tempi and never feature Stravinskian changes of metre, but they do need conductors with enough stamina and charisma to keep players and audiences interested for 70 to 80 minutes. Most of my favourite Bruckner recordings are from veterans: Skrowaczewski and Blomstedt rarely put a foot wrong, and Karajan's last, Vienna Philharmonic version of No. 8 is one of the best things he ever did. Bernard Haitink, unusually, has always been a great Bruckner interpreter, his vintage Concertgebouw cycle up there with the best. This live Bruckner 7 was recorded in May 2019, Haitink announcing his retirement just a few months later. He first conducted the Berliner Philharmoniker in 1964, and before giving this performance in the Philharmonie, principal cellist Olaf Maninger recalled that "the anticipation was enormous", prompting this release's rather special qualities. This is a direct-to-disc recording: five strategically placed microphones capture exactly what's heard in the hall, the sound cut directly onto a master disc which is then used to press the vinyl discs. There's no margin for error, no opportunity for retakes.
I've listened to these LPs several times, at various volumes, and the analogue sound is consistently marvellous. You really do feel that you're there. Nothing is spotlit, the occasional creaking chair and intake of breath adding to the magic. It makes for glorious listening, largely because Haitink gently lets the players get on with it, the sense of occasion adding a palpable frisson. This is a strange but lovable work, its two vast slow movements followed by a pair of quirky short ones. Bits of the first movement suggest late 20th century minimalism, notably a slow coda which stubbornly sticks to an E major chord for 31 slowly moving bars. Spare a thought for the four Wagner tubas at the start of the Adagio, picking up their cold instruments and launching into their exposed chorale after a 20 minute wait. Haitink gives the massed strings' response just enough weight. Sunlight pours in at the climax, but it's the funereal coda which really impresses, the Berlin horns and lower brass immaculate. Movements 3 and 4 provide necessary light relief. The repetitive scherzo's never palls and Haitink relishes the finale's strangeness, Bruckner's solemnity and humour in perfect equilibrium. An uplifting, emotionally charged performance, luxuriously packaged. Do have a look at Side 4, where Haitink's engraved autograph is joined by those of key orchestral personnel.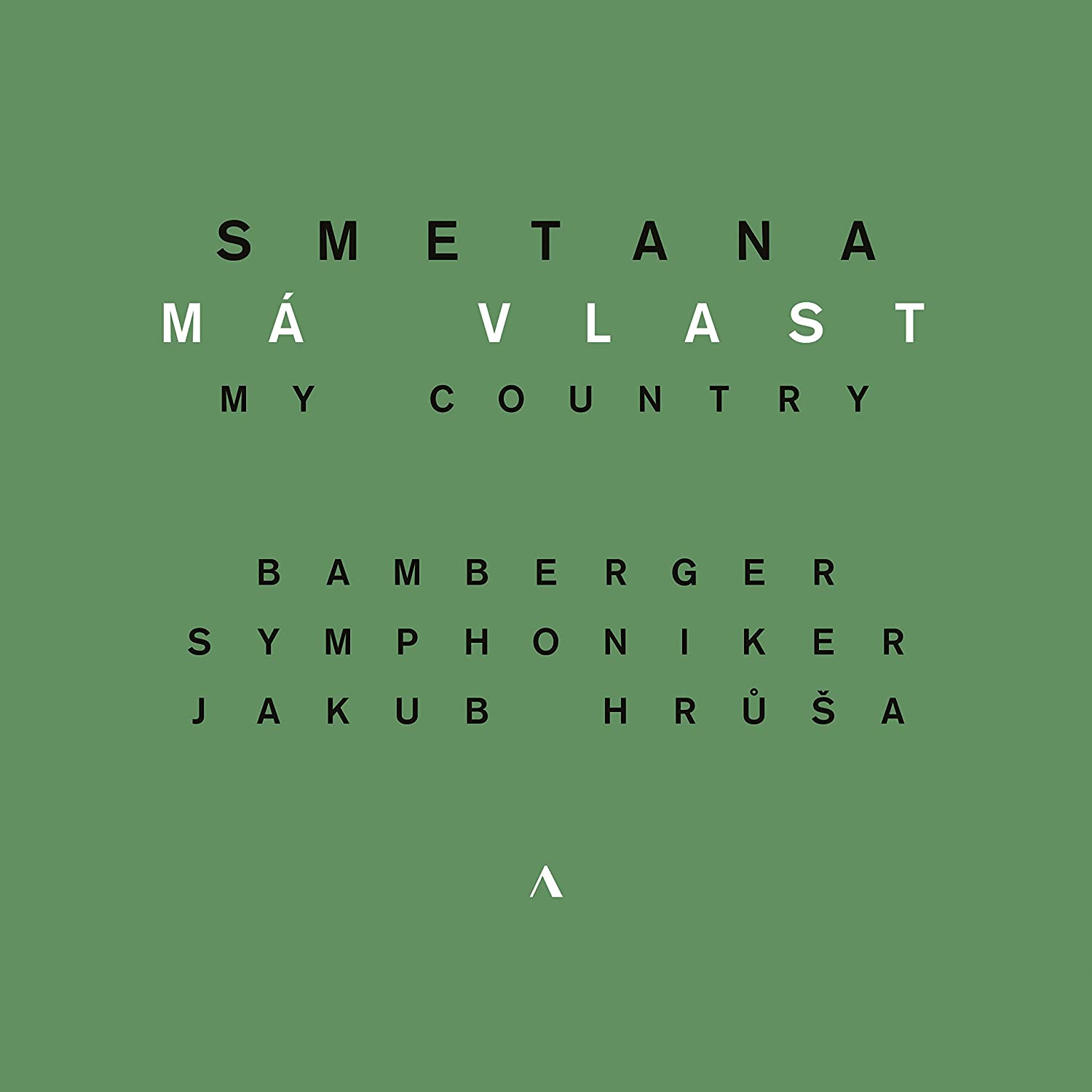 Smetana: Ma Vlast Bamberger Symphoniker/Jakub Hrůša (Accentus Music)
Until the advent of magnetic tape in the 1940s, all recordings were direct-to-disc. As with Haitink's Bruckner, this new Bamberg version of Smetana's Ma Vlast was overseen by engineers based at the Emil Berliner studios. Their website stresses that the D2D process can be "a liberating, deeply authentic and honest experience", though, crucially, "boring interpretations will not magically be improved." The same equipment was transported from Berlin to Bamberg, though the microphone set up was different. And this Ma Vlast isn't a concert performance, its six tone poems recorded individually in single takes in July 2019 and spread across six 45rpm LP sides. If you're rolling your eyes and wondering why such an arcane production method was used, you need to hear this set, and remind yourself of what life was like before streaming, when recorded music was an unbroken analogue stream of sound, not broken up into minuscule fragments. I'm no Luddite, but it's refreshing to be swept back to the pre-digital era, when listening to a piece of music involved sitting down, sitting still and shutting up.
The recording has incredible presence and depth. Jakub Hrůša and the Bamberger Symphoniker have performed Ma Vlast countless times and they've already issued an excellent CD version, but this vinyl release is better still. Tempi are marginally faster, presumably a reflection of heightened adrenalin levels. One player quoted in the booklet compares the orchestra's solo players to footballers lining up for penalty shootouts. The Joseph-Keilberth-Saal of Bamberg's Konzerthalle has a warmer, more alluring acoustic than Berlin's Philharmonie, and the finer details of Smetana's scoring register with thrilling impact. The solo harp at the start of Vyšehrad is incredibly vivid, and the brass, however weighty, never sound oppressive. Vltava's main theme really swings. Hrůša whips up a storm in Šárka's final moments, and From Bohemia's Woods and Field opens with a glorious, impressionist cloud of sound, Smetana's woodwind writing looking forward to Nielsen. Everything's a touch more vivid and visceral on vinyl, the timpani strokes at the close of Tabor's stark close suitably curt and punchy. Blaník's apotheosis sounds entirely deserved, and there's the sense that this music really means something to these players, and that, as with the Bruckner 7, this is as close to live performance as many of us are likely to get in the immediate future. It's an exciting ride, and 80 minutes of joyous music making. Accentus's production values are impressive, making this box set something you'll want to bequeath to a favourite child in your will.
Boring interpretations will not magically be improved
Explore topics
Share this article