The Movies: The Seventies review - a mirror on malaise |

reviews, news & interviews
The Movies: The Seventies review - a mirror on malaise
The Movies: The Seventies review - a mirror on malaise
Sky's Hollywood documentary series reaches the Watergate decade
Wednesday, 23 September 2020
"Only in L.A.": Jack Nicholson and Faye Dunaway in 'Chinatown'.
Sky's 12-part documentary series The Movies is an unabashed celebration of American cinema. Barrages of clips make it an entertaining survey of Hollywood (and occasionally Off-Hollywood) through the years.
Downplaying
film
as art, and scarcely trenchant about its engagement with society and politics, however, this chronicle errs on the side of dutiful. Enthusiasm gets you only so far.
It's also marred by its breathlessness. No sooner has a single movie or the work of an important director or actor or a significant trend been identified then it's onto someone or something new. That's not to say the series is without value beyond its wow factor. Young people newly amazed by the show's presentation of Hollywood's historical riches will want to explore them further.
Produced by Tom Hanks and Gary Goetzman's company Playtone and shown in six two-hour parts by the American news channel CNN in 2019, The Movies is a natural follow-on from the same outfit's decade-by-decade political-cultural documentary series that began with The Sixties in 2014 and has continued through 2018's The 2000s and 1968: The Year That Changed America.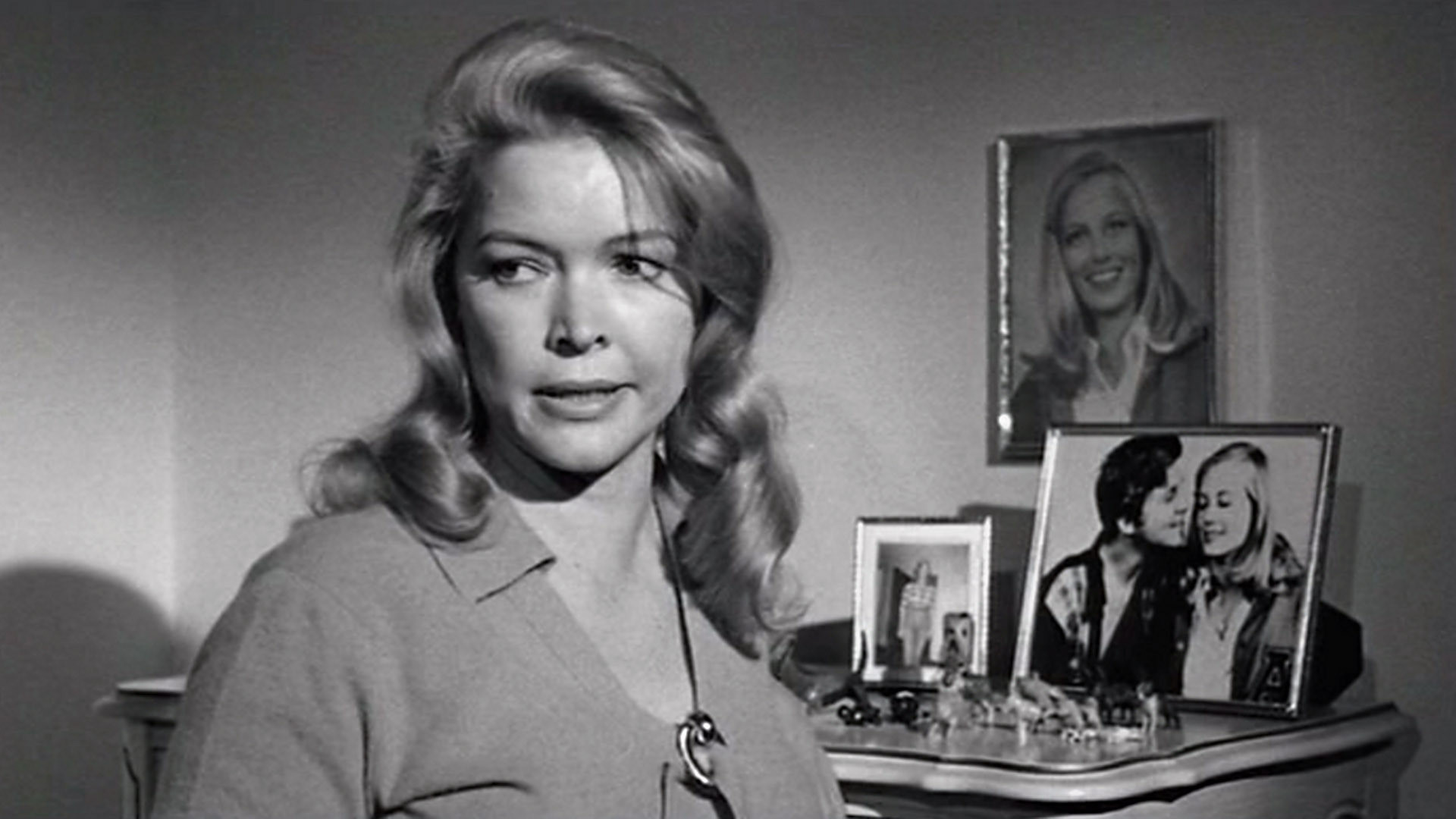 Each loosely structured episode of The Movies intersperses its clusters of rapid-fire clips with sound bites taken from original interviews with stars, directors – including the late John Singleton – film scholars, and critics. Bits of contextualizing news footage are used too infrequently.
There's no narrator so the series feels unmoored. Had it been made by the BBC, one can imagine an actor like Maxine Peake, Chiwetel Ejiofor, or Bill Nighy guiding it with the kind of shrewd, resonant voiceover narration with which James Mason illuminated Kevin Brownlow and David Gill's masterful silent cinema documentary series Hollywood (1980). The Movies would have benefitted from the voice of Alfre Woodard, Meryl Streep, or David Strathairn, say, as well as an editor hired to slow the whole thing down.
Having romped through Hollywood's Golden Age (or, at least, its first 60 years) in two episodes and The Sixties in two more, the series has arrived at the two parts of The Seventies. That decade is generally regarded as the most creatively fertile since the 1930s or 1940s. The coverage begins with clips from Peter Bogdanovich's The Last Picture Show, a contemporaneous interview in which he arrogantly sidestepped Ford's influence on it, and his recollection of Orson Welles advising him to shoot it in black and white to get the same depth of field Welles' cinematographer Gregg Toland achieved on Citizen Kane. More details like that would have been welcome. (Pictured above: Ellen Burstyn in The Last Picture Show.)
The Bogdanvich sequence should have presaged a thorough examination of the New Hollywood movement spearheaded by BBS Productions, the company that made The Last Picture Show and co-founder Bob Rafelson's pivotal Jack Nicholson vehicles Five Easy Pieces and The King of Marvin Gardens. There's a fleeting clip from the former film, but more attention is given to Nicholson's better-known performances in Chinatown and One Flew Over the Cuckoo's Nest.
If Rafelson is neglected, along with then-up-and-comers like John Waters and David Cronenberg, directors like Hal Ashby, Bob Fosse, Gordon Parks, and Sidney Lumet get their due, albeit briefly. Comedy actor Bill Hader notes how Robert Altman's "anti-movie, anti-story" approach to filmmaking helped give the viewer "a sense of really being there". Scholar Sam Wasson, one of the series' most persuasive contributors, pinpoints the capturing of "simultaneity and spontaneity" that enabled Altman to replicate reality and get at the truth.
Among women filmmakers, The Seventies lauds writer-director-actor Elaine May but omits Barbars Loden, Joan Tewkesbury, Joan MIcklin Silver, and others. Loden, who wrote, directed and starred in Wanda, died before she could make a second film. Her absence from the series is unfortunate given Wanda's growing stature as a key feminist film
The series mercifully doesn't partake in the #MeToo-era witch-hunt of Woody Allen, who, whatever one believes about him, matured into a great filmmaker in the 1970s. Billy Crystal nicely observes that many people waited for "two important things" at the time: "a [Muhammad] Ali fight and a Woody movie". Hader and Wasson champion Allen's Annie Hall and Manhattan respectively and film historian Kate Hearst stresses the vitality Diane Keaton brought to Allen's middle-class New York City. Molly Ringwald and Holly Hunter speak reverently of Gena Rowlands's formidable acting in John Cassavetes's films.
The Seventies is good, in passing, on actors like Gene Hackman, Blaxploitation star Pam Grier (pictured above in Coffy), Al Pacino, John Belushi, Bruce Lee, One Flew Over the Cuckoo's Nest's Louise Fletcher, Blazing Saddles' Cleavon Little, and Ellen Burstyn, who says she asked for Martin Scorsese to direct Alice Doesn't Live Here Anymore after she saw Mean Streets.

In a spine-tingling passage, Robert De Niro recalls how the "You talkin' to me?" scene in Taxi Driver grew out of improvisation – and Scorsese marvels at the memory: "I saw it happen, I saw him transform". Borat director Larry Charles describes how the "paranoid politics" of the Watergate era were manifested in The Conversation, The Parallax View, and Three Days of the Condor, and how Robert Redford and Warren Beatty's "political consciousness found a way to make a coherent vehicle...of this dark undercurrent in American society". According to cultural critic Nelson George, the inability of Beatty's womanizing hairdresser to connect meaningfully with anyone in Shampoo made him a symbol of the Nixon-era spiritual malaise.
Hanks raves about Redford's looks, and listening to Redford's typically astute remarks and seeing shots of him in All the President's Men and especiallyThe Candidate (pictured right), one realizes how he offered an idealized surrogate of Robert Kennedy in the wake of his 1968 assassination. Clips from The Deerhunter, Apocalypse Now, and Coming Home illustrate how Hollywood dealt with the Vietnam War in the 1970s, but there's no mention of how the depiction of real-life massacres of the Cheyenne in the Westerns Soldier Blue and Little Big Man invoked My Lai.
The series understandably salutes Scorsese, Francis Ford Coppola, Steven Spielberg, and George Lucas, and highlights box-office phenomena like Star Wars, The Exorcist, Jaws, The Godfather, Saturday Night Fever, Grease, and Rocky. So there is no room for Claudia Weill's Girlfriends, Michael Ritchie's Smile, John Huston's Fat City and Wise Blood, Arthur Penn's Night Moves, Robert Aldrich's Twilight's Last Gleaming, or, unforgivably, David Lynch's Eraserhead. Comprehensiveness was no doubt impossible, but how can you talk about 1970s cinema, really, if you don't talk about Lynch's big-haired dolt Henry Spencer (Jack Nance), the apple-cheeked Radiator Lady, and that mewling baby?
The Movies: The Seventies, Part Two on Sky, 27 September