David Attenborough: A Life On Our Planet review - is the end nigh?
David Attenborough: A Life On Our Planet review - is the end nigh?
A powerful fear and tear-inducing documentary from the legendary naturalist and broadcaster
Thursday, 08 October 2020
At 93-years-old and with a career that spans nearly 60 years, David Attenborough has spent a lifetime transporting audiences from the comfort of their sofas to the dazzling, often bewildering, majesty of the natural world.
Now, he offers what he calls his 'witness statement', a
Netflix
documentary
that not only charts Attenborough's remarkable career, but also how the world has changed for the worse over those years.
Biodiversity
is dwindling, and with it goes humanity's future prospects.
Directed by Alastair Fothergill, Jonnie Hughes and Keith Scholey for Netflix, we go from seeing flashbacks of the fledgling naturalist digging in an abandoned quarry for ammonite fossils, to embracing the advent of air travel and investigating the few remaining untouched edens of Africa and South America. As the global population has grown exponentially, so the human impact on Earth has intensified at an alarming rate. We are the planet's apex-predator and our appetite is seemingly insatiable. The price of all this is the very existence of our species.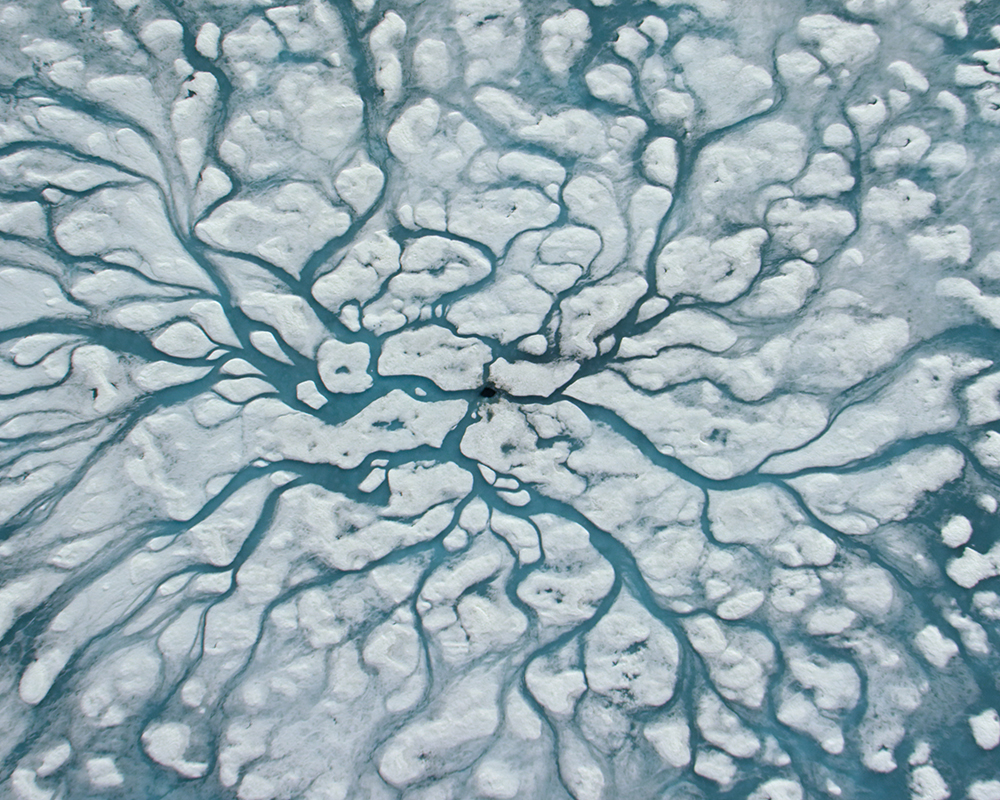 Using side by side photography, Attenborough and the team cannily demonstrate how ugly the world is becoming as it dies before our eyes. Coral reefs turn skeletal white and a lone orangutang climbs to the top of a solitary tree as its home is cleared to make way for palm oil plantations.
Despite these sad and ugly sights, this remains a beautifully polished documentary, slickly produced and full of jaw-dropping photography, only heightened by the archive black and white footage from Attenborough's earliest forays into television.
The beginning of the doc opens in Chernobyl, Attenborough using the man-made disaster to show humanity's potential for destruction. Yet, as he stresses, this is a singular event, one that whilst catastrophic pales in comparison to the looming environmental collapse of the planet. Attenborough doesn't pull his punches and the message is clear: if we do not change our ways, we as a species are facing a mass extinction.
The documentary begins as a lament and title cards appear throughout that show the stark figures of population increase, carbon emissions and reduction of wild spaces. They make for grim viewing. It gets worse when Attenborough looks beyond his own lifetime to the next hundred years, a prediction that makes the apocalyptic opening of most disaster movies look mild by comparison. A brief note on an increase in viruses hits home, showing us that the current calamities caused by Covid-19 might just be the start of a future none of us would choose.
While Attenborough doesn't shy away from the reality of the situation, A Life On Our Planet is not full of the rage you might find from Greta Thunberg. Not far from his 100-year milestone, Attenborough doesn't want to inject more anger into the world, rather he offers the wisdom that comes from a lifetime of studying the natural world.
Naysayers may splutter about "falsified footage" claims or the fact that Attenborough has only been able to document the world thank to carbon-hungry aeroplanes, but these wannabe Clarksons would struggle to argue with the sound logic that the naturalist actually offers.
Small glimmers of hope for a wilder, more sustainable future are offered, such as the way the Netherlands has perfected greener forms of farming, or how Morocco has become a pioneer in solar energy. We see computer-generated visuals of cities of the future that might flourish into Edenic paradises where low and high tech buildings sit alongside each other in stark contrast to the grey monoliths of most major cities.
In the end, Attenborough knows he will not live to see either the hoped-for change or the arrival of a mass extinction. But with open palms he pleads for us to make the right choice, and embrace a future where humanity remembers that it will prosper only if the planet prospers.
David Attenborough: A Life On Our Planet is available to watch on Netflix
If we do not change our ways, we as a species are facing a mass extinction
rating
Share this article