LFF 2020: Mangrove review – rousing, resonant blast from the past |

reviews, news & interviews
LFF 2020: Mangrove review – rousing, resonant blast from the past
LFF 2020: Mangrove review – rousing, resonant blast from the past
Steve McQueen recreates the Mangrove Nine trial, plus first looks at 'Shirley' and 'Undine'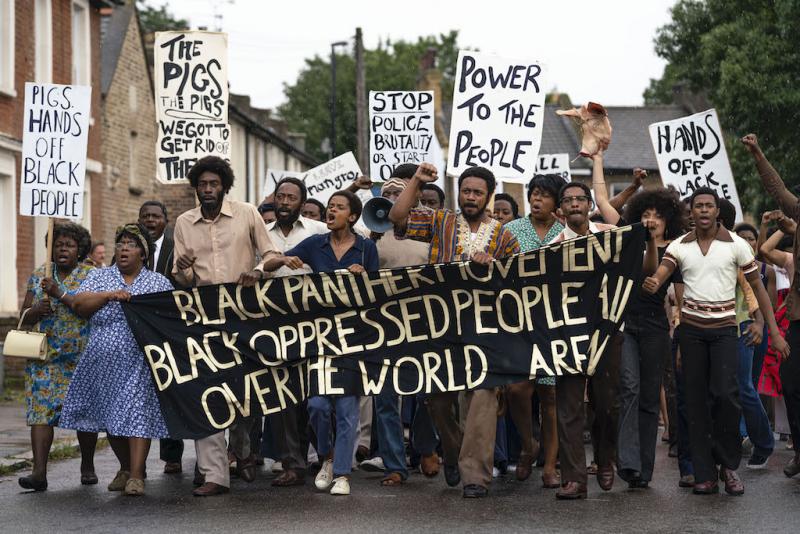 Black Lives Matter, Seventies-style in 'Mangrove'
Hats off to the BFI London Film Festival for producing an edition – slimmed down but lip-smacking – in this most terrible, uncertain of years. And it couldn't have opened with a better film than this blisteringly powerful, viscerally topical drama by Steve McQueen.
With the
Black Lives Matter
movement in full voice, spurred on by another wave of police brutality against African Americans, McQueen reminds us of the UK's own torrid record in that regard, by returning to a true story that is, thankfully, as inspiring as it is appalling.
Mangrove is the first of five films the director has made under the banner Small Axe, each telling a different story involving London's West Indian community, between the late Sixties and the mid-Eighties. This one concerns the seminal trial of the Mangrove Nine, in 1970. In the dock, not just the residents of Notting Hill spuriously charged with riot and affray, but the British system of so-called justice that put them there.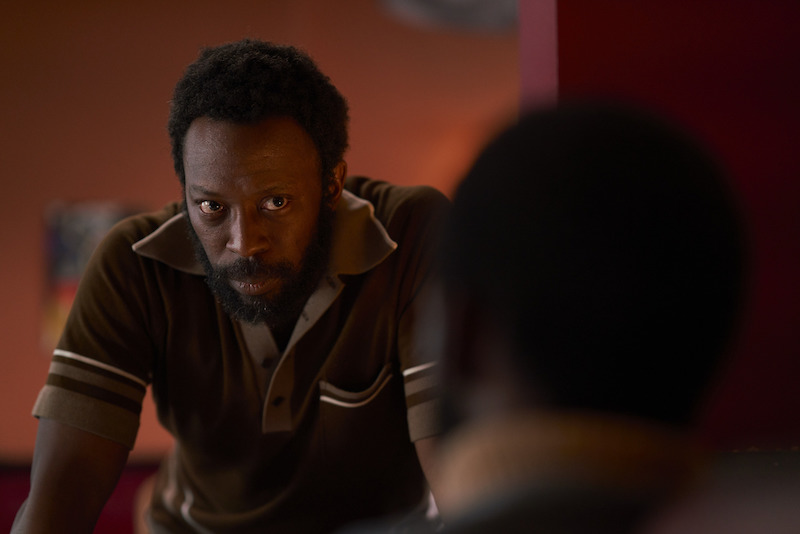 It opens in 1968, as Frank Crichlow (Shaun Parkes, pictured left)) prepares for the opening of his new restaurant, the Mangrove. As a swooping camera follows Frank through the West London streets, it doesn't reveal the gentrified area made famous by the romantic comedy of Notting Hill, but one that's multi-cultural and decidedly down at heel. The elevated Westway is still being constructed; graffiti on one slab of concrete reads "Powell for PM", referring to the MP Enoch Powell, whose infamous 'Rivers of Blood' speech was also made in 1968 – these three words telling us exactly where we are in terms of British race relations.
There's a brief period of optimism, as Trinidadian-born Frank's aim to provide "spicy" food, only, to the locals quickly draws in the crowds. Unfortunately, it also attracts the attention of PC Pulley (Sam Spruell), a rampant racist who sets out to destroy both the Mangrove and its proprietor.
Raid after unjustified raid on the restaurant ensues, accompanied by violence. Frank complains to his MP and the Home Office to no avail. Finally his activist friends, including British Black Panther leader Altheia Jones-LeCointe (Black Panther break-out star Letitia Wright) and Darcus Howe (Malachi Kirby) persuade him to join a peaceful demonstration against the harassment, which the police response doesn't allow to remain peaceful for long.
McQueen and co-writer Alastair Siddons structure the film in two almost equal halves: the events leading to the trial, followed by the 11-week hearing at the Old Bailey, a court usually reserved for murderers, rapists and terrorists. If you happen not to know the outcome, resist the urge to Google.
The director has been in similar territory, of course, with his Oscar-winning 12 Years a Slave. And with this kind of material, McQueen is a dab hand at making the blood boil and the pulse race, through a myriad of emotions – righteous indignation, horror, sadness, respect for those determined to defend themselves. Importantly, he never forgets the value of nuanced characterisation; here, the accused have doubts, show flaws, fight amongst themselves about how to approach the trial.
Frank wants nothing to do with politics, protesting that the Mangrove "is a restaurant, not a battleground," but he's very wrong about that, for what he's actually created is a vital hub for his community. Parkes, Wright and Kirby, all excellent, bring their performances to the boil as their characters articulate the wider significance of their battle.
It's vividly shot in grainy 35mm, cinematographer Shabier Kirchner's mobile camerawork combining with terrific production and costume design to bring the period and milieu to life. And so many typically leftfield visual details up the emotional temperature: a colander left rocking after a raid, the reflection of a man and his megaphone on a rain-lashed car bonnet, Frank raging in his cell, repeating the cry "you wicked man" at a brutal guard, while incongruously, heartbreakingly bathed in sunlight.
Shirley ★★★★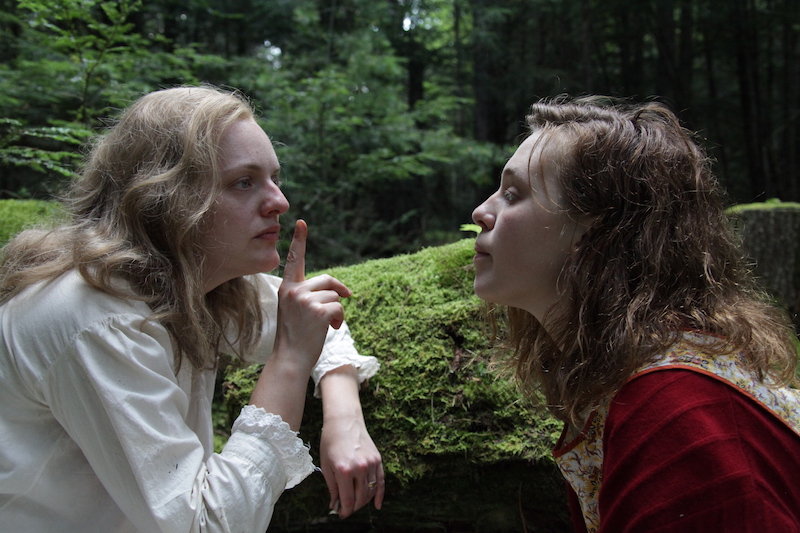 What a strange concoction Shirley is: part thriller, part biopic, adapted from a novel and shot through with the phantasmagorical imagination of one of America's most experimental directors. In here, somewhere, is the real-life horror and mystery writer Shirley Jackson, but played by Elizabeth Moss with the kind of mad, bedraggled ferocity that makes you think of Stephen King's Annie Wilkes, and could certainly keep you awake at night.
It's adapted by Sarah Gubbins from Susan Scarf Merrell's novel of the same name, and directed by Josephine Decker, whose previous film Madeline's Madeline also featured atists (in that case, thespians) in an unfavourable light; Decker seems to enjoy poking fun at the narcissism and cruelty of creatives.
The Sixties. Residing in a large campus house, Jackson and her academic husband Stanley Hyman (Michael Stuhlbarg) are a couple in a constant state of self-indulgent discord: she in the grip of booze, agoraphobia and writer's block, he a philanderer whose outward bonhomie conceals a creepy, controlling, calculating heel. "To our suffering", he toasts. "There's not enough Scotch in the world," her tart reply.
Into this poisonous home come young couple Fred and Rose Nemser (Logan Lerman, Odessa Young). Fred is a teaching assistant hired to help Stanley in his "myth and folklore" class. Stanley then insists they have free lodgings, in exchange for the newly pregnant Rose taking the domestic chores from his wife. Neither host is adverse to loading abuse on their exploited guests.
While the nod to Who's Afraid of Virginia Woolf is clear as day, the piece plays to its own beat. At its heart is Shirley's sly, sinister adoption of Rose as her confidante, researcher and muse, as she endeavours to write a novel inspired by the disappearance of a young woman at her husband's college. Shirley may be manipulating the younger woman, but Rose has curiosity and a mysterious quality of her own (she refers to Shirley's work as "thrillingly horrible") and to a degree is a willing accomplice to her own undoing.
All the while, we're left to wonder whether the actual mystery of the missing girl may rush to the foreground of the story, while the themes beginning to register on Shirley's typewriter – notably of female invisibility – resonate for both herself and Rose.
The pacing can be a little one-note, and the customarily marvellous Moss perhaps overplays the frumpy hideousness of her character; though she is decidedly entertaining. She's more than matched by Stuhlbarg (it's tempting to see this academic host as the antithesis to his warm-hearted turn in Call Me By Your Name) and Young, the latter delineating the most difficult transitions.
With most of the action taking place in the house (fittingly, given Shirley's phobia), Decker's visual style – the milky shallow focus, fluid camera and feverish editing – heightens the sense of life teetering dangerously between melodramatic reality, authorly imagination, dream and psychosis.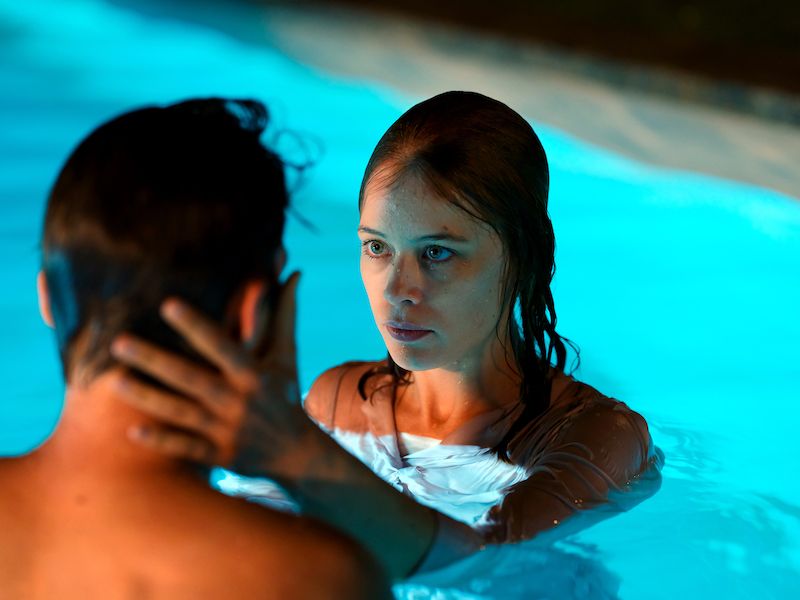 Undine ★★★
It might seem a little extreme when Undine (Pauline Beer, pictured right) tells her boyfriend Johannes that if he persists in leaving her, she'll have to kill him. But she is, after all, a water sprite, and that just happens to be the rule; as is the fact that she can only exist as a human being as long as she's loved.
Young Undine gets over both dilemmas by immediately meeting industrial diver Christoph (Franz Rogowski), a bit of a wet who falls head over heels. And so Johannes walks free. But can they really sidestep destiny quite that easily?
The latest by German writer/director Christian Petzold (Phoenix, Transit) displays his customary intelligence and elegance, with an appealing performance by Beer, who convinces both as an historian and ethereal fish out of water. At the same time, it's Petzold's slightest film, odd and inconsequential.
Usually he manages to marry his unusual or heightened scenarios to a vigorous political critique, brilliantly so with the equally supernatural Yella. The attempt here lies in Undine's work involving Berlin's historical urban development, though how that connects to the romantinc travails of a nymph is rather opaque.