Adam Kay, Apollo Theatre review - former medic tells tales from NHS front line |

reviews, news & interviews
Adam Kay, Apollo Theatre review - former medic tells tales from NHS front line
Adam Kay, Apollo Theatre review - former medic tells tales from NHS front line
Gala show to reopen West End theatre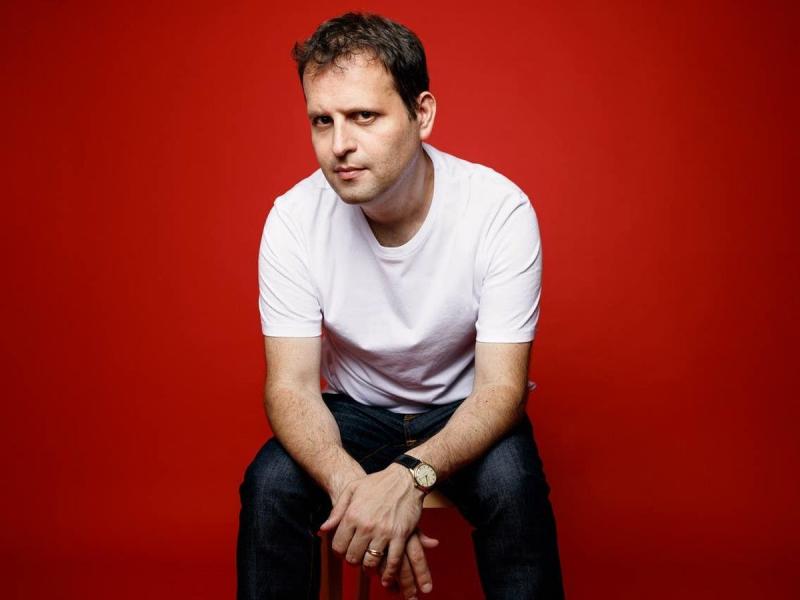 Adam Kay performed a gala show for NHS workers
What a pleasure it was to step inside a West End theatre again, and what a different experience it was – temperature checks at the door, a one-way system through to the seats and an app to order drinks.
While markedly smaller audiences are terrible for theatres' bottom line, this Covid-secure environment – with no foyer crush or queue at the bar, and better air conditioning – makes for a reassuringly safe night at the theatre.
Actually the Apollo last night was one of the safest places in all of London anyway, as Nimax (to which all those who love live performance will be enormously grateful) began the phased reopening of its theatres with Adam Kay's This Is Going to Hurt; the former doctor opened his run with a free gala performance for NHS workers.
Kay kept a diary throughout his career, and the show is structured around his waspish observations about his colleagues and his patients (particularly those who managed to lose objects in their vaginas or rectums), with wonderfully clever and tightly scripted musical interludes, in which he sets gags to pop songs where the payoff is often a dreadful pun on the song title.
So – my favourite last night – a song about a heavy smoker who only indulges on Saturdays, sung to the tune of "Easy on a Sunday Morning", became "Wheezy on a Sunday morning". There is a delicious pleasure in anticipating the punchline.
This Is Going to Hurt started life at the Edinburgh Fringe in 2016 (as Fingering a Minor at the Piano) and Kay then turned it into a bestselling book, followed by another show and book, Twas the Nightshift Before Christmas. If you've seen This Is Going to Hurt before you will recognise much here, but all of Kay's tales bear repeating, and there were some freshly minted gags too.
A few were just for the doctors in the audience – about orthopaedic surgeons being a bit dense – and there was a subtle dig at Donald Trump. Kay also recounted reading a diary entry on a morning television show that was wonderfully unsuitable for family audiences, and coronavirus made an appearance, but it was brief. The audience, both last night's and those to come, have probably had just about enough of it by now.
Kay's party piece for regular attendees at his shows is his call-and-response set to Leonard Cohen's "Hallelujah", where they have to guess the four-syllable chorus response from the previous verse, and then sing. There was an epic fail when the medics didn't recognise the symptoms of yellow fever; maybe the theatre wasn't the safest place to be, after all.
Kay ended with a passionate statement about the NHS and how the 1.5 million people working in it go above and beyond to keep it working in normal times, let alone when they face a deadly virus that has already taken more than 600 lives of frontline workers. Don't clap me, he said, clap everyone in the NHS. And we do.
A few gags were just for the doctors in the audience, about orthopaedic surgeons being a bit dense
rating
Explore topics
Share this article