Diabelli Variations, Imogen Cooper, Fidelio Orchestra Cafe review - a universe for a (temporary) farewell |

reviews, news & interviews
Diabelli Variations, Imogen Cooper, Fidelio Orchestra Cafe review - a universe for a (temporary) farewell
Diabelli Variations, Imogen Cooper, Fidelio Orchestra Cafe review - a universe for a (temporary) farewell
Beethoven's late masterpiece discombobulates in a surprisingly fierce performance
Thursday, 05 November 2020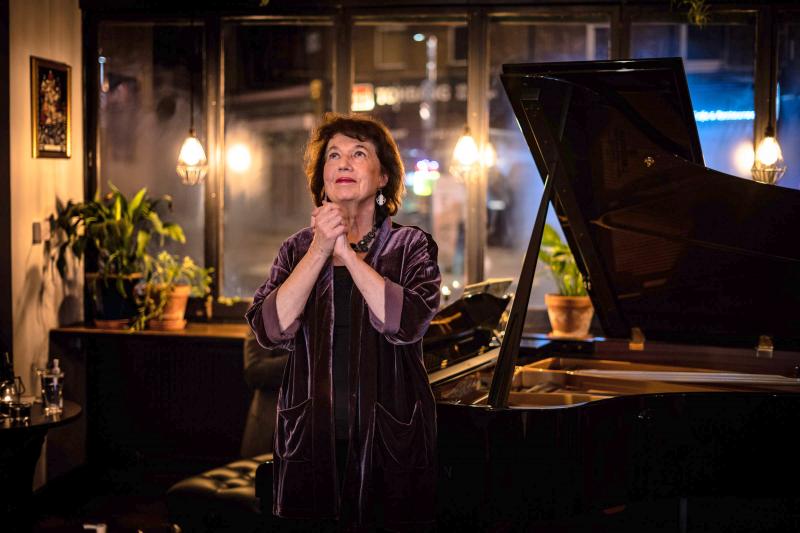 Imogen Cooper at the Fidelio Orchestra Cafe - spellbound and spellbinding
Beethoven anniversary year would not have been complete without witnessing a masterly live interpretation of his 33 ever more questing piano variations on a jolly waltz. This one was revelatory.
Could I have afforded it, had there been more performances and not sold out, I'd have returned to be helped as never before in further understanding some of the mysteries, weirdnesses and journeys to the strangest of other worlds. I couldn't and there weren't. But the one evening (actually the second) just before a second lockdown, and stomach-churning anxiety about the American election left at the door, offered a colossal signing-out as the Fidelio Orchestra Café closes for the first time since forging a path for socially-distanced indoor performances with Steven Isserlis's first appearance in early July – and a massive hope for the future.
In his introductory speech, this year's biggest motivator on the classical scene, FOC owner, conductor and pianist Raffaello Morales pointed out how Beethoven's adoption of a tradition, starting with the actually very charming little waltz (a "cobber's patch," the composer called it) by Anton Diabelli was analogous with what's been done over the past few months with half-broken premises. The Diabelli Variations, should the planet survive, will still be played in 200 years, and in the smaller scheme of things the task after the month-long lockdown is over is to carry on rebuilding.
So to Imogen Cooper's marathon labour of love, which was not quite what I expected from a consummate interpreter of Schubert's tenderest utterances or Mozart's light-filled wit. This was Beethoven at his wildest, most unpredictable – it felt mostly fierce at close quarters - and often improvisatory, at least in the earlier variations and, of course, the Bachian arietta-like beauties of Variation 31's C minor Largo. From the disruptive left-hand rumbles of Variation 3's second half - never were all those two sets of repeats, sometimes otiose, more welcome, given Cooper's long-spanning vision - we were prepared for the unexpected. Humour, of course, is here – you could see it in Cooper's expressive face in the loud-soft rejoineders of Variation 13 – but there was an abrupt roughness even in the witty introduction of Leporello's opening gambit from Mozart's Don Giovanni. The sheer physicality of so much of the playing reminded us that this gracious lady, so soft in her eloquent speech, is incredibly strong and tough.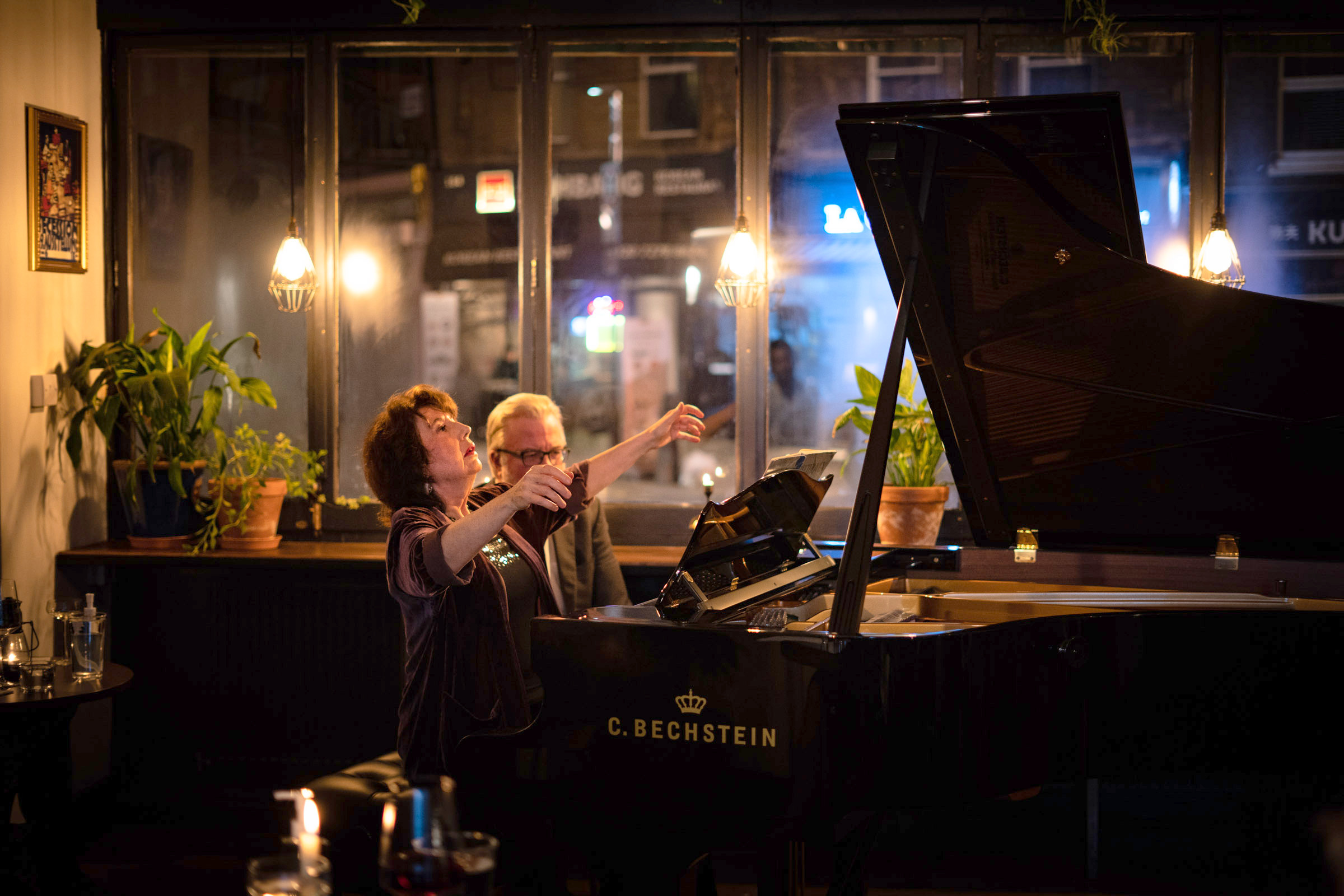 Still, the Cooper hallmark of seemingly effortless expansion came into its own at all the deepest moments. The chordal adventures of Variation 20 gave us an odd sense of time become space within the candlelit restaurant, while buses outside the window moving in opposite directions occupied a different dimension. The juxtapositions and even the occasional loud traffic noise beyond the window enrich rather than diminish the experience.
Finally, after the giant fugue, magisterially executed with huge resonance, we reached the Elysian Fields of the final sublime minuet, seeming to have travelled a huge harmonic distance when in fact we were back in the home key. Beethoven's universe is unlike anyone else's, but we can all share in the huge gamut of human experience he embraces. No nourishment for the month ahead could be greater.
The Fidelio Orchestra Cafe plans to reopen in early December. Check the What's On page for updates
The Cooper hallmark of seemingly effortless expansion came into its own at all the deepest moments
rating
Explore topics
Share this article