Oscars 2021: Sluggish, yes, but some surprises too |

reviews, news & interviews
Oscars 2021: Sluggish, yes, but some surprises too
Oscars 2021: Sluggish, yes, but some surprises too
Hopkins and McDormand pull last-minute upsets in pared-down ceremony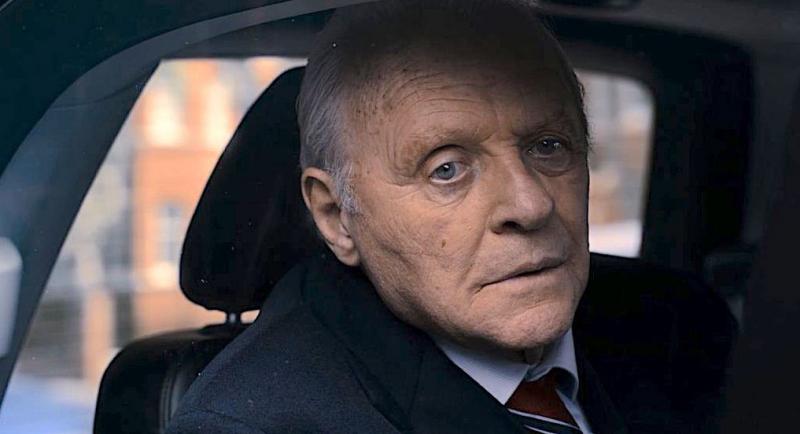 Best Actor goes to Anthony Hopkins for 'The Father', 29 years after his win for 'The Silence of the Lambs'
"God gave us 12 notes," said Jon Batiste as he accepted the Best Score Oscar for the animated film Soul.
True enough, even if it felt from very early on as if the 93rd
Academy Awards
might well last 12 hours, the ceremony flickering to life in its rushed final moments, and only then because of a pair of last-minute surprises.
As expected Nomadland won Best Picture and Best Director, Chloé Zhao (pictured below) entering Oscar annals as the second woman to win the directing trophy as well as the first woman of colour. Less anticipated was that film's producer and leading performer, Frances McDormand, returning to the podium moments later as the victorious Best Actress – a category this year in which almost all the nominees could have staked a legitimate claim to winning (my heart was set on Carey Mulligan for Promising Young Woman.) McDormand has now won three Best Actress Oscars and needs just one more to tie with Katharine Hepburn for the most ever in that category. Her speeches in the decades from Fargo onwards have got more and more idiosyncratic, this one encompassing a quote from Macbeth and ending (during her separate appearance with the Best Picture brigade) with a vocal howl in honour of a sound technician on the film who died tragically young in March.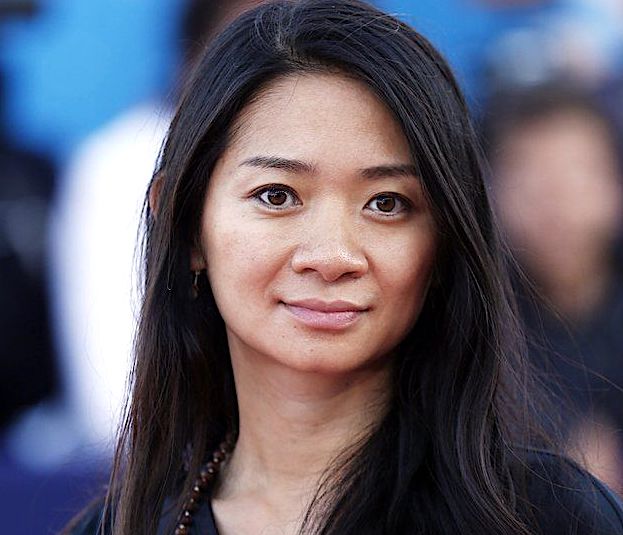 The order of the awards relegated Best Picture to third from the end, presumably so that proceedings could conclude with a posthumous trophy to category favourite Chadwick Boseman for Ma Rainey's Black Bottom. The Best Actor prize was introduced by a bored-seeming Joaquin Phoenix, who, like McDormand, looked vaguely pained, as if he wished he were anywhere else. In the event, the final prize of the night was awarded not to Boseman but to Anthony Hopkins for The Father, 29 years after the 83-year-old's first Oscar for The Silence of the Lambs. Hopkins didn't bother to show, which ended the night on a deflated and abrupt note. (Oscar devotees in the UK, it should be noted if useful in years to come, could watch the ceremony with ease by signing on to a trial run on NOW.)
The tone was generally dispiriting throughout. It's not just that this was an inevitably de-glammed affair, as one might expect as we continue into the second year of a pandemic that had prompted initial speculation as to whether these very awards would take place in person at all. The show did go on, albeit with a socially distanced red carpet and within an auditorium (Union Station) in which those present sat clustered in various bubbles without even a drink, Golden Globes-style, to see them through. Have a good time at the Oscars: are you crazy?
The entire event, overseen by a trio of talents including the filmmaker Steven Soderbergh, used this opportunity to remake the Oscars merely to run them into the ground. It's one thing to dispense with film clips of (most of) the nominees, a perverse decision in a year in which you'd assume Hollywood would want to beat the drum for movies that many may not have known of or had been unable to see (pictured below, Chadwick Boseman).
And yet, why speed through the In Memoriam section as if embarrassed by the annual roll call of the dead (Boseman's was the final name cited, among a grievous list that ranged from Sean Connery to Helen McCrory) only to allow the winners in all categories to yammer on incessantly? Never did I think I'd miss the intrusive sound of the orchestra cutting in so as to shut someone up.
For much of the evening, the actual awards went to plan. Daniel Kaluuya continued his clean sweep of the season's Supporting Actor prizes for Judas and the Black Messiah, his being one of the speeches that might have benefited from a trim. (His mum, shown watching from the BFI in London, looked, um, surprised to be thanked for having had sex and thereby producing her son.) And the Supporting Actress prize went to the ceaselessly delightful Yuh-Jung Youn, from Minari, who wondered aloud whether she was merely "luckier" than a slate of co-nominees that included Glenn Close, to whom the fellow septuagenarian gave a special shout out.
As if losing her eighth bid for an Oscar weren't enough, Close got roped later on into a bizarre trivia challenge – surely scripted, though it was meant to seem spontaneous – in which she managed to correctly identify the song "Da Butt" from the Spike Lee film School Daze. A gloved Close then gamely rose from her seat to twerk along with the music: I kid you not.
On the song front, Eurovision devotees will be disappointed that "Husavik" (a guilty favourite of mine) lost to "Fight For You" from Judas and the Black Messiah. That surprise Oscar makes sense in context of a ceremony that began with Regina King referring to "quite a year" before adding that she would have "traded in my heels for marching boots" if the headline-making guilty verdict against Derek Chauvin hadn't gone the way it did. I'm in favour of consciousness-raising as much as the next person, but it really is beginning to feel as if whatever mirth and giddiness the Oscars might once have represented have themselves been disallowed in keeping with a cancel-hungry culture that prefers a civics lesson to the sometimes cheesy good cheer of old.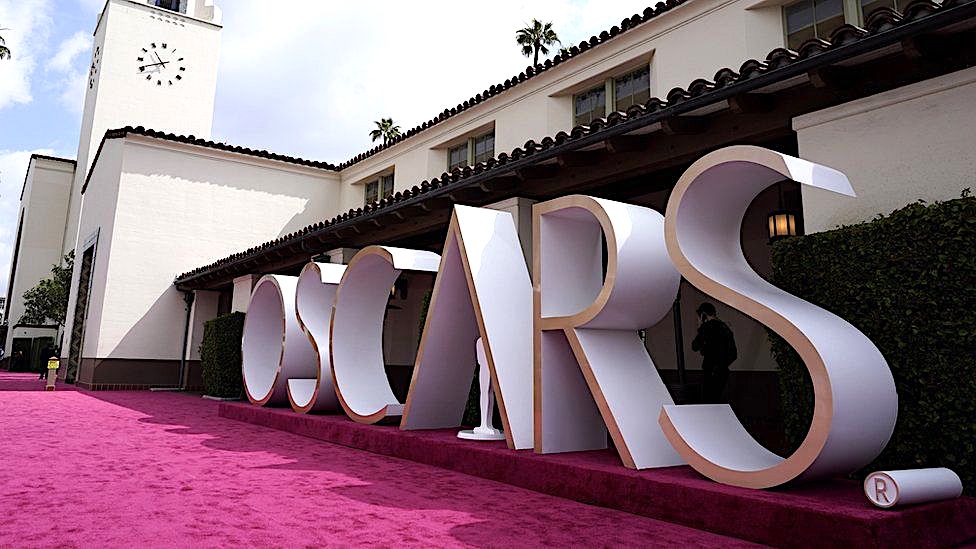 You can't accuse voters this year of allowing any one film to hog the limelight. Most multiple nominees went home with something, the 10-times-nominated Mank triumphing in two technical categories (cinematography and production design) when some prognosticators had thought it would take none, and Ma Rainey winning, as anticipated, for costumes and make-up even if the leading actor and actress prizes passed it by. Florian Zeller pipped Nomadland to the post to take the adapted screenplay Oscar for The Father, alongside his English-language collaborator Christopher Hampton, while Emerald Fennell was charming here, as she has been elsewhere, in her acceptance speech for writing Promising Young Woman. Her indispensible lead, Mulligan, came dressed as the visual equivalent to an Oscar – a sartorial gamble that Glenn Close tried the year she lost for The Wife and that is beginning to seem too much like tempting fate.
Those who track such things will note the clean sweep that the title role in The Father has awarded the various men who have taken on that part, from Kenneth Cranham onstage in London to Frank Langella on Broadway and now Hopkins, for whom Zeller has repeatedly said he wrote the part. And the geographical spread of the winners extended not just to the China-born Zhao and South Korea's Yuh-Jung Youn but to a good showing for Danish talent for the wonderful Another Round for foreign-language film, as well as an editing prize to Sound of Metal's Mikkel E.G. Nielsen – one of two Oscars for that movie alongside, you guessed it, Best Sound.
Time and again we were reminded of the unfairness and cruelty at large in the world, alongside those wishing to counter those qualities with goodness. That quality was specifically invoked by Zhao and also by Tyler Perry who asked the audience to "refuse hate" as he accepted the Jean Hersholt Humanitarian Award. I'm all for such a request, as who wouldn't be at this or any time. But is it really too much to ask for an Oscars that can accommodate at least a smidgen of levity and joy along the way?
Is it too much to ask for an Oscars that can accommodate a smidgen of levity and joy along the way?
Explore topics
Share this article