Album: Alabama 3 - Step 13 |

reviews, news & interviews
Album: Alabama 3 - Step 13
Album: Alabama 3 - Step 13
South London's finest return with a lively state of the nation address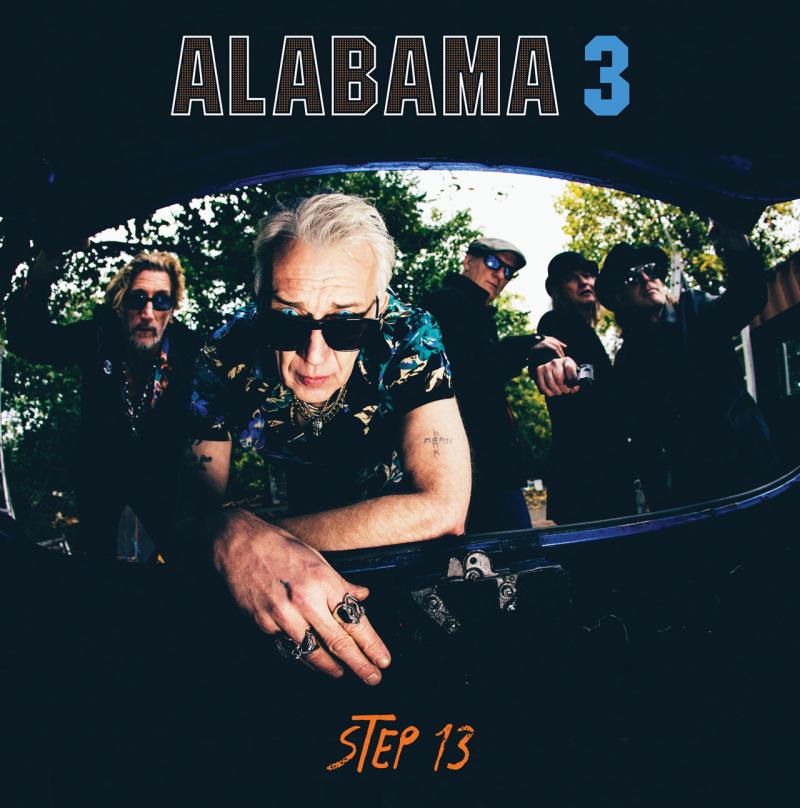 Step 13: hip-swinging hedonism
It's almost 25 years since Alabama 3 unleashed their "sweet, pretty country acid house gospel music" on an unsuspecting world with Exile on Coldharbour Lane – one of the finest records of the late 20th Century.
12 albums later and with their first since 2016's
Blues
, the band are still very much rooted in a world of urban weirdos and misfits, and this is all to the good.
Step 13 is a largely up tempo, toe-tapping antidote to a Covid-damaged, post-Brexit Britain that doesn't shy away from commenting on the political landscape, but nor does it hammer Alabama 3's views down anyone's throat either. That said, the band are still very much talking to their own crowd, which is more than evident on their hymn to self-medication and hip-swinging hedonism, "Whacked", with its "I just want to get stoned" refrain and the tales of trying to score some brain shakers during Lockdown in "Ring the Bell".
There are also plenty of less fried subjects to chew upon though, with a nod to Black Lives Matter on "Yolanda", the NHS and those working in the caring professions on "Somebody Somewhere" and the climate crisis on "Rise Up". Brexit and Trump also make an inevitable appearance on "The Lord Stepped In (Taking Back Control)" and it's fair to say that Larry Love and his cohorts are not part of Farage's gang of deluded nationalists. But then, we'd be gob-smacked if these old timers were taken in by that kind of snake oil.
It's highly unlikely that Step 13 will attract hordes of new believers to the Church of Alabama 3, but for those of us who are already acquainted with their particular Brixton tabernacle, it's a fine and joyful tonic that suggests that there may be more than a sliver of hope to be found in these strange times.
Step 13 is a largely up tempo, toe-tapping antidote to a Covid-damaged, post-Brexit Britain
rating
Share this article