Field Music, Francis Lung, Electric Ballroom review - neither band is capable of standing still |

reviews, news & interviews
Field Music, Francis Lung, Electric Ballroom review - neither band is capable of standing still
Field Music, Francis Lung, Electric Ballroom review - neither band is capable of standing still
Well-matched bill catches art-pop outfits as they push forward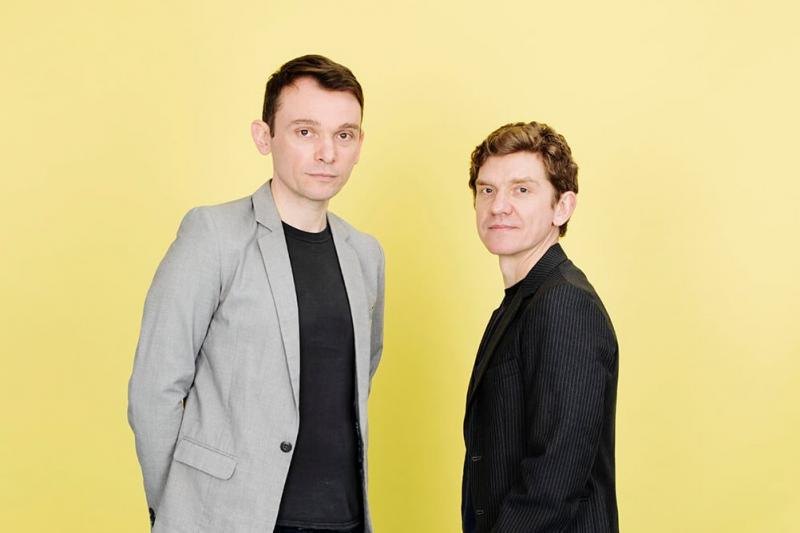 Field Music's David (left) and Peter Brewis: they were banned from Camden's Britpop hostelry The Good Mixer
Forty five minutes into their set Field Music play "A House is Not a Home", from their 2006 second album Tones of Town. An hour in, "Them That do Nothing" from 2010's Measure is aired. They end with "Orion From the Street", the opening track from their recent Flat White Moon album.
Afterwards, leaving the venue and pitching into the assault of Friday night Camden, its shouters and stumblers, a voice is heard above the din saying the show was a great introduction to Field Music as they'd played what amounted to a greatest hits set. Yes, but more was going on.
Flat White Moon explicitly draws from David and Peter Brewis's lives, feeding their own experiences into what is heard as well as frankly acknowledging some of their musical influences. "Orion From the Street" unambiguously nods to The Beatles's "Tomorrow Never Knows" and, live, its power raised neck hairs. While recognisably a Field Music creation, its urgency when performed parallels that defining The Beatles's rush into psychedelia – the thrill integral to creating the wholly new. And during the relatively venerable "A House is Not a Home", Field Music power through the song with delight. This may be close to the end of a tour, but there's a freshness.
On record, Field Music are the Brewis brothers. Live, it's a five-piece band (pictured above, from left to right): Andrew Lowther (bass), Elizabeth Corney (keyboards, vocals: also in The Cornshed Sisters, who Peter Brewis has co-produced), Peter Brewis (vocals, guitar, drums), David Brewis (vocals, guitar, drums) and Kev Dosdale (guitar, synth, backing vocals). Together, they sound like Field Music but more so. There's an attack contrasting with the precision of the recorded model. The Brewis's swap between guitar and drums and, veil lifted by seeing them live, their different styles become apparent. Peter is the more precise drummer, his gun-shot playing contrasting with David's looser, funkier approach. Similarly, Peter is the more angular guitarist while David has more of an eye on the dance floor.
The brothers are underpinned by Lowther's hammer-it-into-the-floor bass, Dosdale's subtle fills and Corney's more up-front presence. It's a band, and everyone is integral to the architecture. Even so, it's David and Peter Brewis's show. They do the speaking. Confident and self-aware, they're charming and funny. No one really needed to know David had eaten a falafel wrap earlier, but that was fine.
In keeping with the sense that pasts were being acknowledged, musical touchstones bubble up. Some Robert Fripp (c. the Adrian Belew-era King Crimson) guitar from Peter, the mid-set evidence of David's fondness for Prince. There were mentions of playing London's St. Aloysius Church in 2006 and previous Electric Ballroom shows – after one, they were banned by the landlord from Camden's former Britpop hostelry The Good Mixer, and from Camden overall. Yet despite the flashes of retrospection, this was Field Music as they are now. The angular art-pop exists as a result of all these experiences in a present which is constantly updated.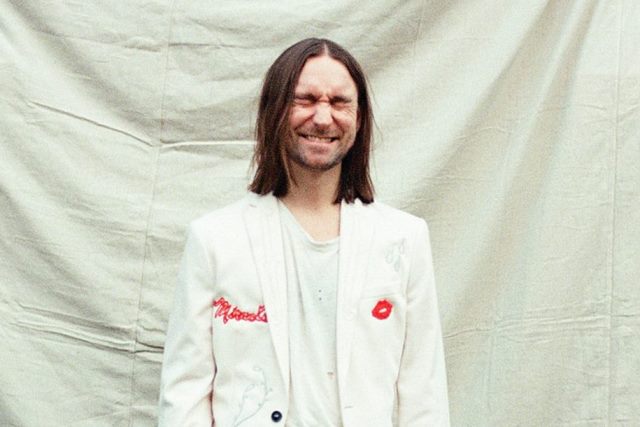 The same can be said for their support act and label mate, Francis Lung (pictured left). A band name and their main-man's alter ego, Francis Lung are Tom McLung (guitar, saxophone, vocals), Liam Stewart (drums), Josh Sowa (keyboards) and Jake Taylor (bass). McLung has two albums out as opposed to Field Music's nine, but has a background as a member of post-rave art-poppers Wu Lyf. Also similar to the most-recent Field Music, both his albums exhibit a keen, disarmingly open sense of self-examination and a comfort with acknowledging his musical influences.
Detached from the studio, though nervy and a little too chatty, McLung is having a ball. There are overt affirmations of his love for White Album Beatles, second-album Big Star and their original member Chris Bell. None of that surprised, but what did emerge in the live rendering was a kinship with Gilbert O'Sullivan and a sensibility akin to Todd Rundgren's wonky take on pop. When McLung set aside his guitar to play sax, a sonic gap emerges and it's hard not to wonder if the band could use a second guitarist and some backing vocals to fill out the sound. But Francis Lung sparkle and there's a wonder about where the band have arrived. McLung says "This is the most amount of space we've had to fill. It's been a trip."
Indeed, the well-matched Francis Lung and Field Music were a trip. A trip through their pasts and enthusiasms to merge them with their present. Both bands are firmly in the here and now and perhaps this seamless amalgamation is a sign of maturity. Or perhaps it's evidence of being at ease with yourself. Either way, Francis Lung and Field Music take what they have and who they are to push forward. On this evidence, neither are capable of standing still.
No one really needed to know David Brewis had eaten a falafel wrap earlier, but that was fine
rating
Share this article