Album: Goat - Oh Death |

reviews, news & interviews
Album: Goat - Oh Death
Album: Goat - Oh Death
Scandinavian shamen return with a lively new ritual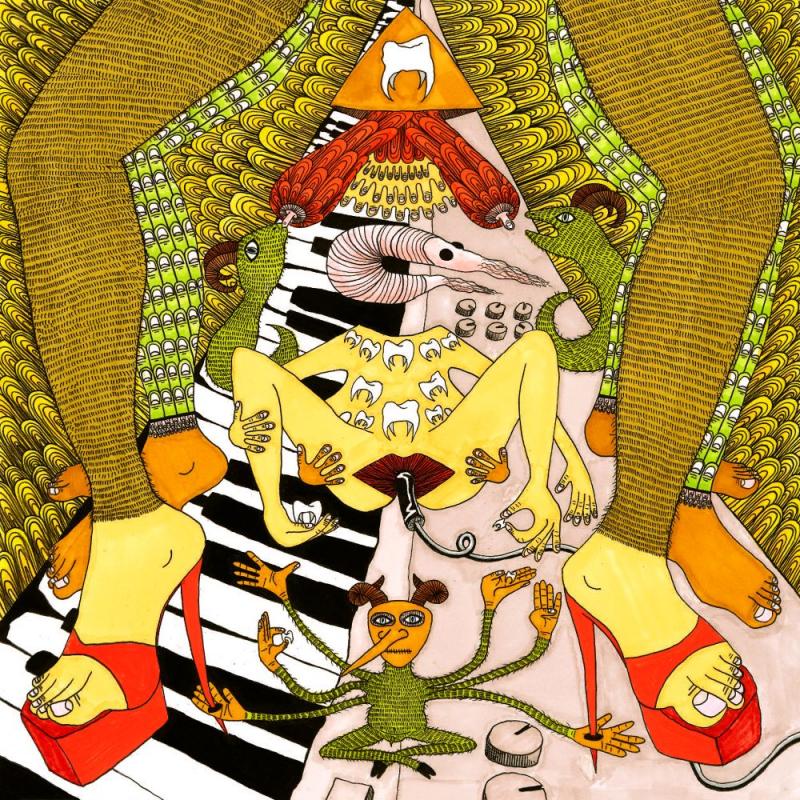 'Oh Death': relentless and raucous energy
It's now six years since Goat last released an album of new songs and, despite a live disc and one of B-sides and other odds and sods that have appeared in the meantime, its Requiem title suggested that it might have been their last call to arms. However, do not fear, our favourite pagan psychedelicists are back in the ring and on top form with a lively soundtrack that is more than enough to drag even the most dancefloor phobic up on their feet to shake a leg.
Yet again, these mysterious mask-wearing Scandinavians defy any easy classification though, taking in 70s funk grooves, Afrobeat percussion, punk attitude and enough warped imagery to fry minds aplenty. For while Requiem saw the band mellowing out somewhat, Oh Death displays an incendiary and relentless raucous energy wrapped in a rule-free trip.
Opening things up with a chilling sample from one of the Evil Dead films, "Soon You Die" lays things down with a thumping fuzz-heavy reminder that we are all here for a limited time and that it shouldn't be wasted. This sets the tone for Oh Death and hips are kept moving with the insistent Barundi beat of "Do the Dance", the skronky sax and funky grooves of "Under No Nation", and the head-spinning cosmic spice of "Blow the Horns". In fact, it's a wild ride that is guaranteed to bring a smile to anyone's face as they inevitably surrender to its many charms, spinning and stomping along.
This isn't to say that Oh Death is a single speed set, as "Goatmilk" slows things down somewhat while still keeping the rhythm flowing and things finally come to an end with the unsettling and disorientating "Passes Like Clouds". In fact, Goat's latest is a fine album that will doubtless end up being a glorious musical highlight for many sonic adventurers this year.
Our favourite pagan psychedelicists are back in the ring and on top form
rating
Explore topics
Share this article