Pavel Kolesnikov, Wigmore Hall review - conjuring spirits from solstitial darkness
Pavel Kolesnikov, Wigmore Hall review - conjuring spirits from solstitial darkness
Master of colour sheds special light on three masterpieces and two surprises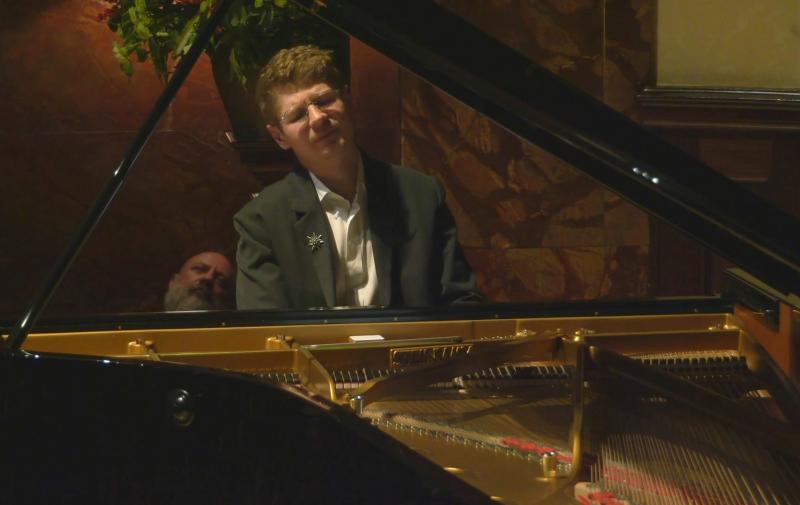 Pavel Kolesnikov: true mesmerism
Quite apart from the stunning range of colours and phrasing, Pavel Kolesnikov's recitals always give you much more than the programme promises. A golden thread through shorter pieces has been one approach, but here he did something different – sailed for the deep waters only in three chameleonic masterpieces, but suggested the connections by unveiling an unnamed work he asked us to listen to in "metaphorical darkness".
In a short speech at the start of the second half before Kolesnikov began a tintinnabulation at extremes of the piano register with ripple effects in between, he told us how his listening "in complete and absolute darkness" made sound more tangible, musical architecture more visible, before going on to talk about that other kind of darkness – how not knowing what a piece is, "without protection of knowledge, preconception and expectation", can be enriching. Such was his first acquaintance, as a 10-year-old, with the obsessive flow of what he found out two months later was Schumann's Kreisleriana, the last of his three profound main choices, into which he segued from the "blindfold" work (if you watch the livestream, the game will be given away, so – spoiler alert – the choice was Adès' Darknesse Visible, a deconstruction of Dowland's "In darknesse let me dwell", segueing straight in to the Schumann).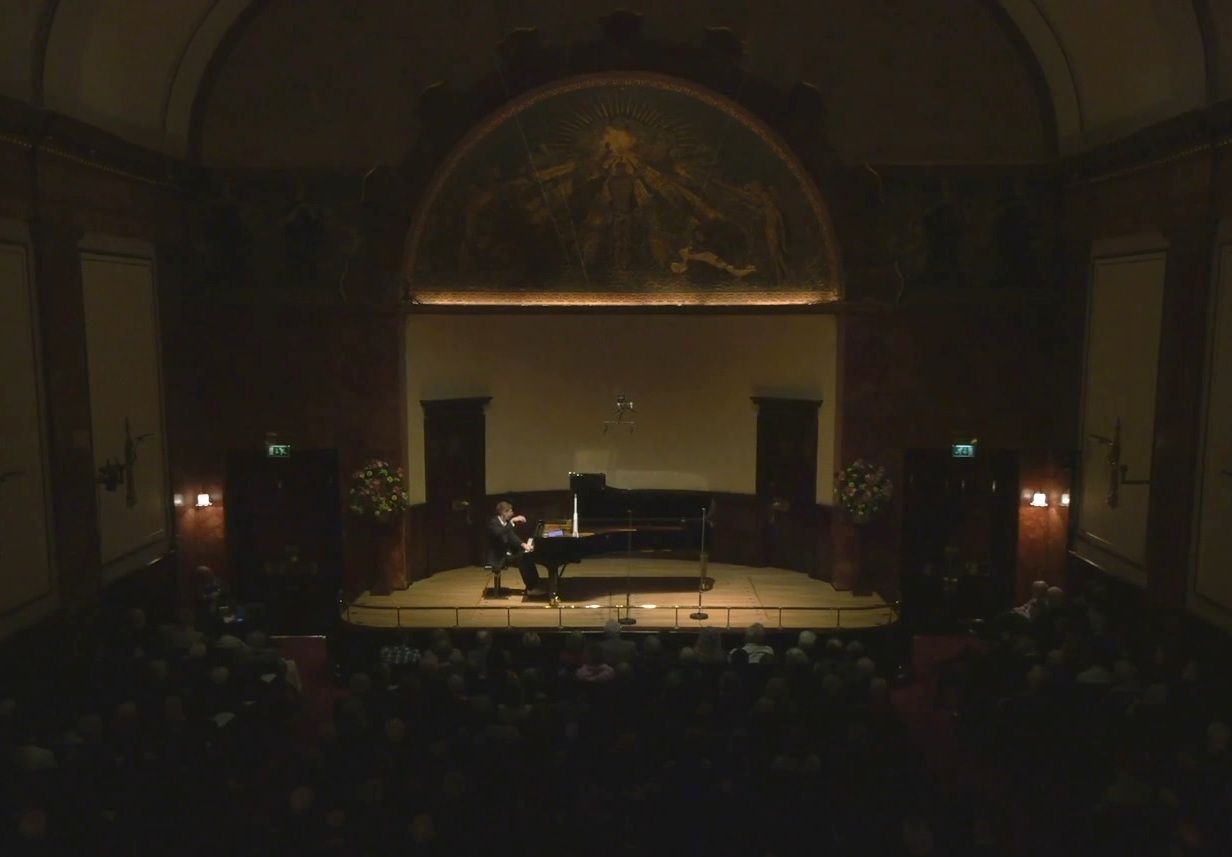 It may be that we listened to that slightly different in the light, so to speak, of what he'd said. But already in a lights-dimmed Wigmore Hall the images came, to me at any rate, thick and fast in Schubert's first (D899) set of Impromptus. That lonely voice in the opening C minor Impromptu, more of a ballade, sounded like a wan ghost summoning a phantom night army, taking on human shape by imperceptible degrees before fading to a kind of peace. To hear the set in sequence – as Samson Tsoy, Kolesnikov's partner, also presented them when I heard him in recital for the first time in Lerici – is to realise that Schubert has crafted a sonata of sorts, with the disruption in No. 2, one of the few works to start in the major and end in the minor, healed by its famous G flat major successor. Btu in Kolesnikov's hands, this was actually the most disturbing – hints of seismic quakes in the bass, to be extended in the opening movement of Schubert's last sonata – brought tears and fears. In all these impromptus, night spirits light and dark were afoot in Kolesnikov's imaginative, mesmeric conjuring.
It's less easy to relate Bach's F sharp minor Toccata to programmatic hints. But Kolesnikov's more austerely powerful tone at the start was met by the most inward of voices and a constant wondering sense of "where next?" For some reason, it's the first time I've encountered the work in the concert hall, and it's total genius from start to finish.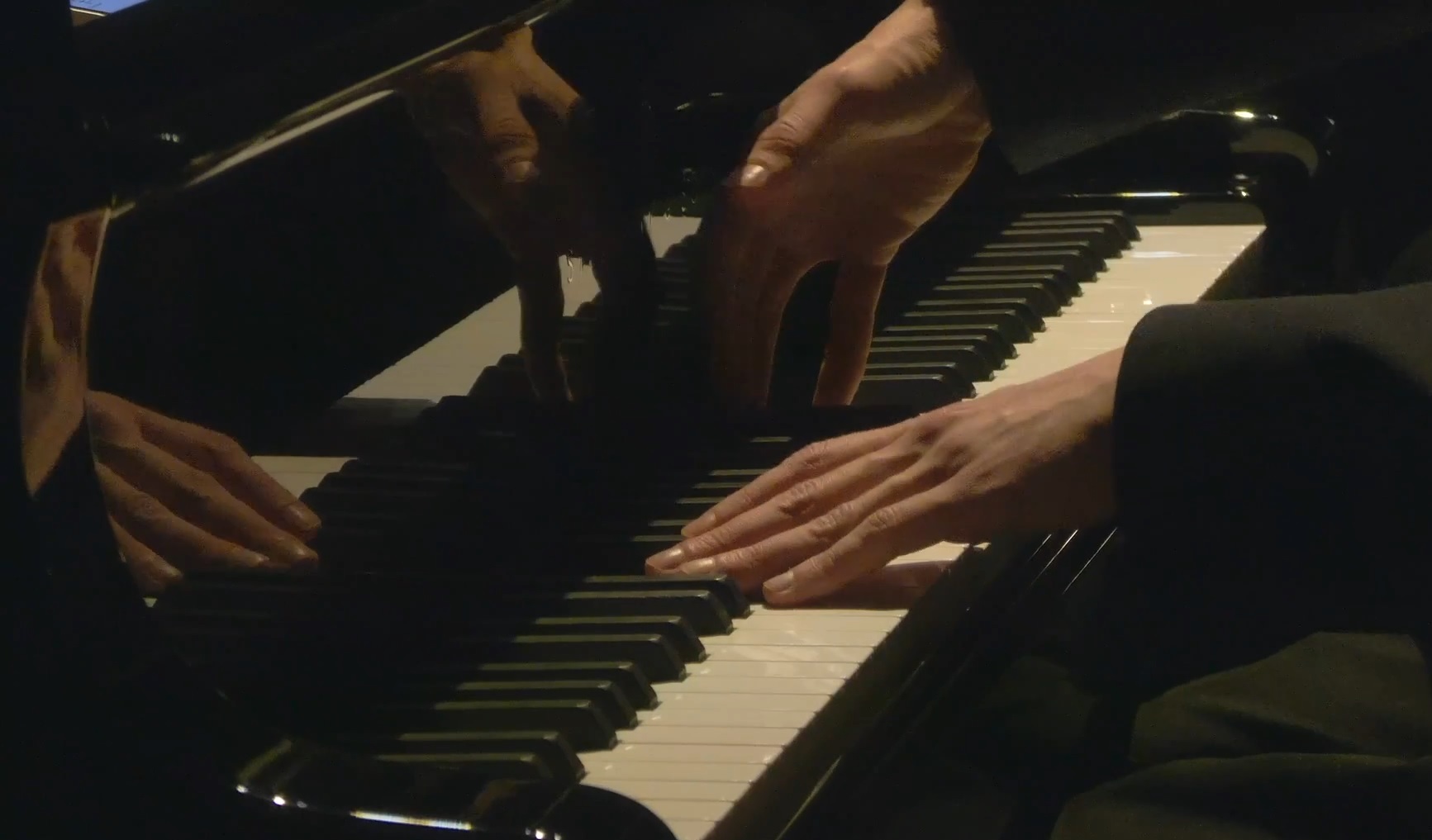 Kreisleriana allowed one a little more distance from the fray, despite its alternating tumults and meditations. While the Impromptus were separated by bouts of audience hacking, this was one seamless whole – unlucky some of us to be close to a massive cougher during one of the most rapt movements – and the crowning glory. I've always wondered exactly what aspects of Hoffmann's Kapellmeister Kreisler Schumann intended, but you make your own stories here according to the interpretation. Kolesnikov's protagonist was elusive, moving between disturbance, suavity and mystery but always, it seemed, in a half-darkness that connected with Schubert's stillest night-moments.
Most startling was the pulling-out of the evening's greatest pianistic richness from the hobgoblinish outer form of the last piece. The encore took us back into complete, half-heard mystery – of all things, a Nino Rota number for a mechanical doll in his film music for Fellini's Casanova. Hitting an Oxford Street full of late-night shoppers felt very strange indeed after that, a reminder that Kolesnikov had once again taken us into a very interior and singular world. Rather a good way to end the concert year.
Kolesnikov told us how his listening 'in complete and absolute darkness' made sound more tangible, musical architecture more visible
rating
Explore topics
Share this article