Album: Dave Okumu and the Seven Generations - I Came from Love |

reviews, news & interviews
Album: Dave Okumu and the Seven Generations - I Came from Love
Album: Dave Okumu and the Seven Generations - I Came from Love
An album of fathomless depths from a musical renaissance man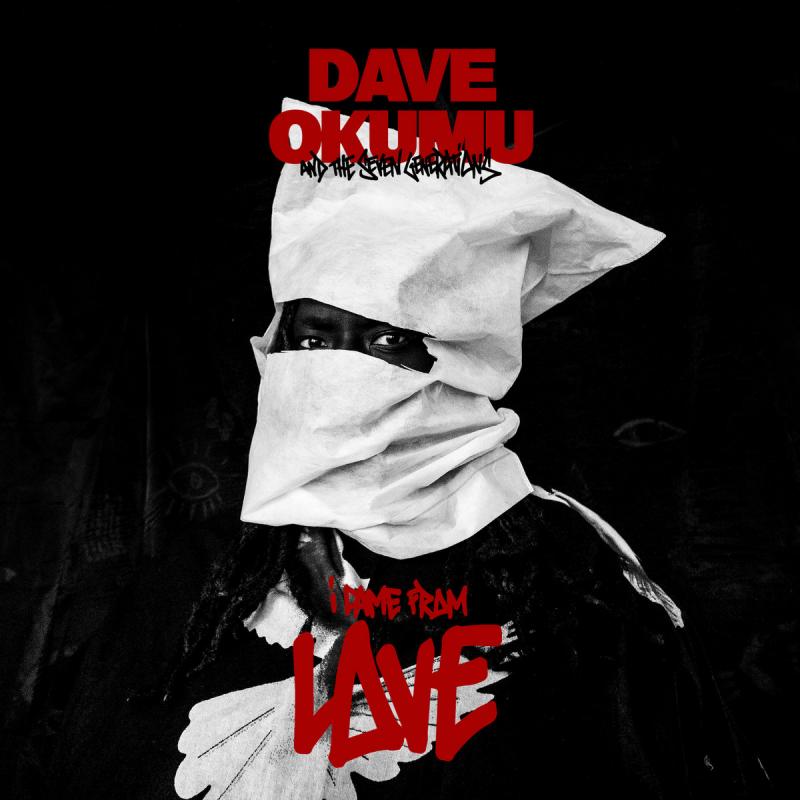 'A glorious, troubling, moving puzzle box of an album'
It's hard to think of an album that's simultaneously as dramatic and as restrained as this. But then Dave Okumu has always put his music and ideas out into the world in the subtlest of ways.
As a guitarist he's been omnipresent for many years, playing with Jane Birkin, Adele, King Sunny Adé, Grace Jones, Theo Parrish, 4 Hero, Matthew Herbert, Amy Winehouse, Tony Allen, Radiohead's Ed O'Brien and many others, and as a writer/producer he's quietly sculpted a highly influential sophisticated pop sound for the likes of VV Brown, Nilüfer Yanya, Jessie Ware and Rosie Lowe as well as his own band The Invisible.
He only put his name on the front of a record with his solo debut, the instrumental jazz/hip hop Knopperz, and a trio album with Tony Allen and Joan As Policewoman, both in 2021. But now he's taken a big step further with a record (and series of short films) that's global and intergenerational in scope, featuring choirs, orchestras, cascading jazz reeds, prophecy, poetry and lashings of Grace Jones, and explores identity, oppression, violence, slavery and more across 15 tracks.
But there's nothing grandiose about this. All of the instrumentation, all of the vocalists, are subsumed into hugely restrained dub/funk/postpunk/Afrobeat grooves, and Okumu's own vocals are so undemonstrative as to sound like he's musing to himself. Even ESKA, one of the UK's greatest singers, is blended into this shadowy palette of musical colour – only Grace Jones's bold proclamations on a couple of tracks, and the Last Poets/Gil Scott Heron style recitation of Anthony Joseph on "My Negritude" really leap out of the mix and feel like they're performed at you.
All of which makes for a really interesting range of listening experiences. The depth of the rhythm and bass and the richness of the production make for a river of music that you can almost coast along on, but the sense of thematic ideas being worked out will often drag your attention inwards, trying to puzzle out the layers of word and sound. The totality of it is majestic – this is music in a rich tradition that runs through artists like Tricky and SAULT – but even after multiple listens (and you will get drawn back to repeat plays), it really doesn't give up its secrets easily. A glorious, troubling, moving puzzle box of an album.
Watch "Seduced by Babylon":
ll of the instrumentation, all of the vocalists, are subsumed into hugely restrained dub/funk/postpunk/Afrobeat grooves
rating
Share this article