First Person: Conductor Maxime Pascal on Stockhausen at the Southbank Centre |

reviews, news & interviews
First Person: Conductor Maxime Pascal on Stockhausen at the Southbank Centre
First Person: Conductor Maxime Pascal on Stockhausen at the Southbank Centre
The man in control of a cosmic opera tonight on its visionary German composer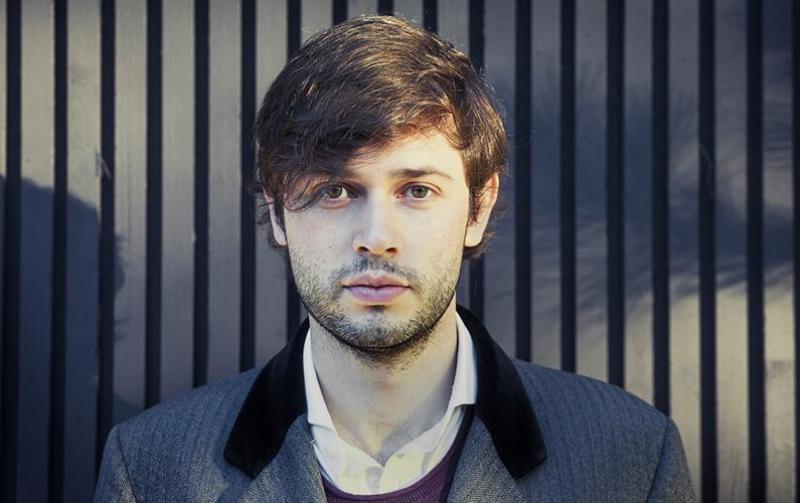 Maxime Pascal: 'Stockhausen's music has been a seminal influence on my life'
Stockhausen stands alongside Monteverdi and Beethoven as a composer who exploded the understanding of his art. Stockhausen deeply changed the relationship between space, time and music; there's a human, intimate dimension to his composition, and he predicted the future.
If Edgar Varèse anticipated the invention of electronic sound, then Stockhausen imagined a theatre of the future, combining electronics with the metamorphosis of the space and the circulation of sound in the concert hall to explore questions of acoustic properties that much newer forms of technology are still probing today. His was a musical expressiveness that flowed directly from his perception of space and time.
Stockhausen was convinced that music transforms humans, saying "that which absorbs music, becomes the music". His music demands that you listen; it requires active engagement so the noises can resonate inside you. The rewards are immeasurable; his music has been a seminal influence on my musical life, and on Le Balcon, the new music company that I co-founded in Paris a decade ago in pursuit of a "total art", which embraces Stockhausen's artistic vision.
"Total art", the very essence of Stockhausen's revolutionary approach to the relationship between space, time and music, can be found in his Licht cycle of seven operas, which he began to write at the end of the 1970s to explore the sonorities between voice and instruments. (Pictured below by Meng Phu: Pascal in rehearsals for Donnerstag aus Licht)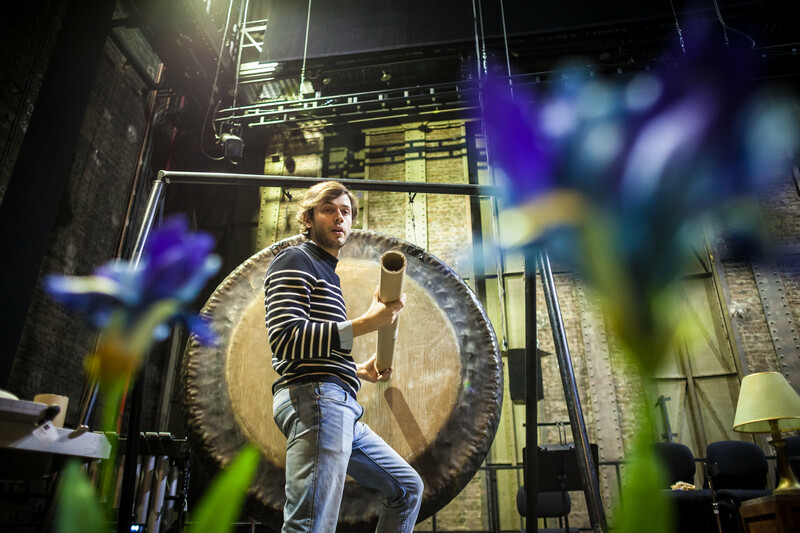 Licht was composed over a 26-year period from 1977, with each opera named after a day of the week and represented by a different colour and planet. Donnerstag aus Licht tells the story of Michael, an archangel who reincarnates on earth and falls in love with humanity. The story of the young Michael, an angel in human form, resonates with Stockhausen's history, drawing heavily on his own traumatic childhood – his mother was a victim of the Nazis, and his father died during the war. This week I shall conduct the first UK performance in over 30 years at Southbank Centre's Royal Festival Hall in a production directed by Benjamin Lazar that brings together Le Balcon, London Sinfonietta, Royal College of Music Manson Ensemble and New London Chamber Choir, an ensemble of over 200 musicians, singers and dancers.
Licht is unparalleled, no-holds-barred music and spectacle of breathtaking vision and ambition – famously, a quartet for four helicopters played from the sky features as part of another of the Licht operas, Mittwoch. In Donnerstag, an "invisible choir" runs throughout which, according to Stockhausen, ought to be "a sort of musical horizon" which one can sense but which cannot really be fully heard until Act III because it has passed to "the other side" and into "the world of angels". This angel choir is very touching, and I think says a lot about Stockhausen's fascination for invisibility in music, a notion that connects him to Messiaen, with whom he studied.
In many ways, Stockhausen became the first stage director of his work by accompanying the score with detailed notes to make explicit his wishes and aid interpretation. As interpreters, you need to get used to his intentions and his language: movements, gestures, rhythms, repeats and variations which are very demanding but also result in a great sense of liberty, ease and surprise (who else could make the long, carefully notated trumpet concerto which comprises the second act of Donnerstag feel almost like an improvised jazz session)? It offers a transformative experience, which bypasses long-held conceptions of music in the 20th century, a "super formula" – a matrix for the DNA of his operas which fits on one page – every bit as powerful as tonality or serialism. Staging Donnerstag is first about puzzling out this abundance and understanding the interweaving of languages.
Stockhausen's ambition is huge: in his approach there is a will to go beyond all the traditional limits of the operatic world and also a profound desire to change the way the spectator listens to the world. What I hope we bring out in this new production of the epic Donnerstag is the tale-telling and melodic pleasure in the work. This new production matches musical ambition with theatrical invention, with costumes and staging key to understanding the balance between myth and autobiography, between the clever musician and the gifted child's visions, always amazed by his musical gifts. Where John Cage, Pierre Boulez and Philip Glass work on an interior zone in music, Stockhausen tackles an even wider musical spectrum.
In a world soaked in mass culture, the idea of "total art" ought to be diverting, like it was in the last century, yet it remains unquestionably difficult to fully grasp Stockhausen; the true nature of his mysticism should be seen in the context of his entire output. Today, I think that society is beginning to reshape, so that social hierarchy becomes less important than a desire to create a horizontal "common ground" between humans. It's a reshaping that perhaps permits us to better understand what Stockhausen was setting out to explore in his operas. The 20th century opened with Stravinsky's The Rite of Spring, the 21st century with Stockhausen's Licht, music made for our ears.
Stockhausen became the first composer as stage director by accompanying the score with detailed notes to make explicit his wishes
Explore topics
Share this article