First Person: soprano Soraya Mafi on why Glyndebourne's tour cancellation is disastrous |

reviews, news & interviews
First Person: soprano Soraya Mafi on why Glyndebourne's tour cancellation is disastrous
First Person: soprano Soraya Mafi on why Glyndebourne's tour cancellation is disastrous
Though Arts Council England has partly reinstated English National Opera's grant, its cuts still have devastating consequences for the regions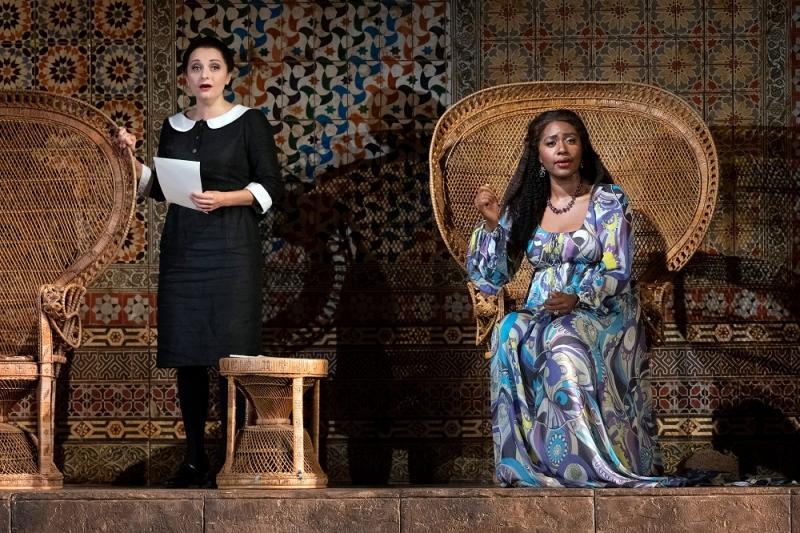 Soraya Mafi as Susanna and Nardus Williams as the Countess in Glyndebourne Tour's 'Le nozze di Figaro', 2022
Anyone concerned about making the arts accessible regardless of where they live should be concerned by the recent announcement from Glyndebourne that it's having to cease touring across England.
That painful decision, and Welsh National Opera's announcement that it can no longer visit Liverpool with immediate effect, are the inevitable result of Arts Council England's baffling decision to cut funding to both companies while simultaneously talking of '"levelling up" and supporting the arts outside of London.
Like many British opera singers, I was introduced to the art form by a touring company. For me, it was Opera North with Phyllida Lloyd's production of La bohème. I sat in the purple auditorium of The Lowry's Lyric Theatre completely mesmerised by the heart-breaking tunes, the vibrant set, the texture of the live orchestra and ultimately, the seemingly God-like power of the voices on stage. Awe turned to personal desire after their education outreach department came to my school and provided a workshop session on Janáček's The Cunning Little Vixen. I had found my calling; I was going to work in opera.
Nothing beats the power of live performances – that communal emotional experience that opera can deliver like no other art form. This is what the Glyndebourne Tour, WNO and Opera North have provided – international-level, full-scale opera productions in theatres across the country [pictured above: Soraya Mafi and colleagues at The Marlowe, Canterbury while on tour with Glyndebourne's Le nozze di Figaro].
These companies also provide a crucial role in developing the skills and careers of people across the industry by giving them employment opportunities that allow them to develop their craft. Young British singers get the chance to rehearse, be mentored and perform with full orchestra and fellow professionals while developing their role over the course of a long run of performances.
Each venue presents different challenges, whether it be acoustic or logistic – is your technique solid enough to project over a full orchestra in a less forgiving acoustic? How do you react when the set has been completely re-jigged to fit a smaller venue? All of this is character building for young singers; you can possess no airs and graces – you simply must make things work in that space.
More importantly though, every city is unique, so is every audience. In live performance, an audience is just as much a character in a show as anyone on (or under) the stage, so reacting to their part in the proceedings opens-up whole facets of a character that one may not have explored otherwise.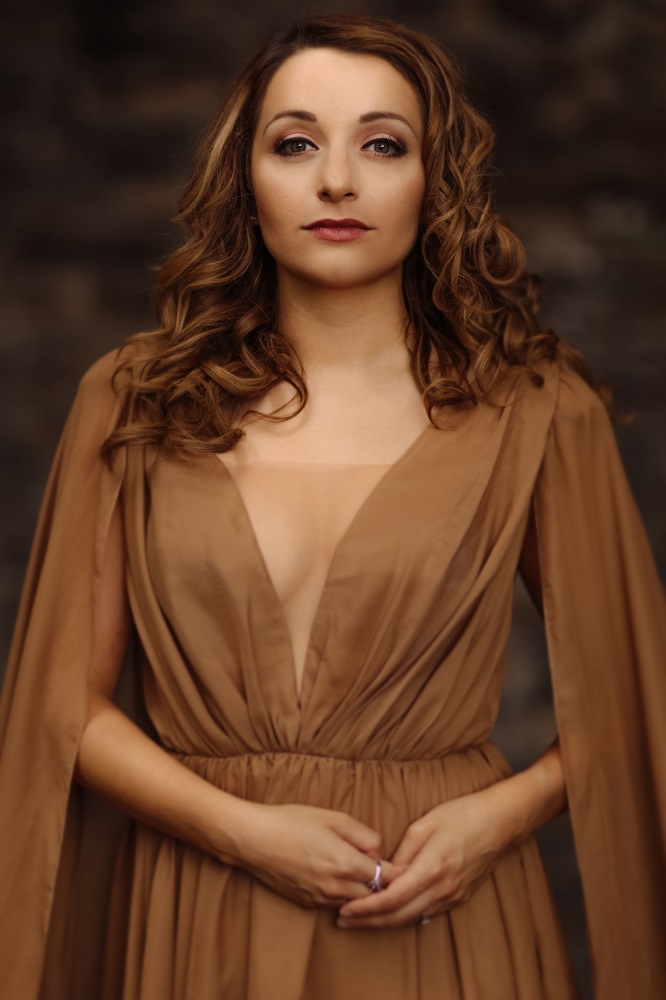 For students and recent graduates at UK conservatoires, a chorus position at Glyndebourne is one of the most coveted career opportunities available. I'll never forget walking through the glass doors of the Royal Northern College of Music one overcast Manchester day in autumn 2009 and being aware that something special was happening. A soprano rushing out of the library with a hastily taped-together photocopy of Mozart's aria "Dove sono" provided the initial clue. A baritone balancing a two-litre bottle of Volvic and a packet of Vocalzones with one hand provided the next. Passing though the refectory, the well-projected conversations on the 'singers' table' confirmed it: "Do we need something in English?"; "I heard they offered her a place on the spot last year!"; "That Giulio Cesare was the most amazing thing I've ever seen on stage'; "You know Sir Thomas Allen started his career in the chorus there?!". Yes - Glyndebourne's casting team had descended upon the Rainy City.
Back then I was an undergraduate vocal student at the RNCM, and the thought of a casting member of Glyndebourne even hearing me hum through a scale instilled utter panic. Just months before this I was at Wythenshawe Hospital, under general anaesthetic, having a cyst removed by laser from my vocal folds. With my confidence shaken and my vocal rehabilitation excruciatingly slow, a chorus position at Glyndebourne felt a million miles away. For Glyndebourne was, and is still, revered as one of the most thrilling companies with which to begin your career; Their chorus alumni amount to a roster of British stars who went on to conquer not only the British opera scene, but the world's most famous stages. Their main season and tour attract casting agents the world over. No wonder the whole of the RNCM vocal department was in a frenzy.
Fast-forward 12 years, and I'm heading west on the M62 to Liverpool – the Liverpool Empire to be exact, where WNO will no longer appear - and staring back at me from the mirror in my dressing room is Anne Trulove, dressed unmistakeably in a David Hockney design and looking a little anxious. I take a deep breath, lower my shoulders, I am ready to make my Glyndebourne debut. Not at the festival, but on tour with the company…and just a 40-minute drive from the theatre where I discovered my love of opera.
We are fortunate to have outstanding grass-roots and smaller scale opera companies in the UK that not only work with larger organisations as part of the nation's opera industry, but also create opportunities in their own rights, be it commissioning new chamber works, presenting opera in unexpected and exciting spaces or working with artists who may not yet feel ready to audition for the likes of Glyndebourne or WNO. Sadly though, for many emerging artists, these companies do not offer close to the financial gain of a contract with one of the big-hitters, and as a vast majority of these smaller outfits require rehearsals in London, an artist with no residence in the capital is unlikely to break even. I have experienced this first hand, and seen opportunities slip through my fingers as I could not afford to fulfil the contract. Encouraging this is surely not "levelling-up", but in fact making access into the industry even more elitist. [Pictured below: company scene from the 2022 Glyndebourne Tour production of Le nozze di Figaro.© Glyndebourne Productions Ltd. Photo: Richard Hubert Smith]
I would like to pose a question to ACE on behalf of all the young classical musicians undertaking higher education degrees with a view to enter a career in opera: what is the future for this industry when large-scale companies who previously possessed the ability to employ a number of staff are forced to down-size or even potentially, fold altogether? What jobs will be available to these students on graduating? The classical music industry is notoriously competitive, and the now inevitable reduction in work opportunities is enough to veer potential students off the career path entirely.
This week, as I stood in the wings during rehearsals for Britten's A Midsummer Night's Dream at Opera de Rouen, I noticed an entranced young boy observing Oberon's aria. He is a member of the outstanding Trinity Boys Choir who have been invited from London to Normandy, alongside a bevy of British opera stars, to form the chorus of fairies in the British composer's iconic interpretation of Shakespeare's universally loved play. This was their first rehearsal, and everyone in the building had rushed down to the auditorium to hear the world-class boys choir in the flesh for the first time. Speaking to this young performer, I asked him if this was his first experience of opera. 'No – I was in The Cunning Little Vixen with the CBSO last year, but that was only semi-staged. This is my first full production with costume and lights and everything. It's amazing! I really want to do it for my job one day." Here's hoping his generation is afforded the opportunities I was.
Touring companies provide a crucial role in developing the skills and careers of people across the industry
Explore topics
Share this article