The Dance of Death, Arcola Theatre review - hate sustains a marriage in new version of Strindberg classic |

reviews, news & interviews
The Dance of Death, Arcola Theatre review - hate sustains a marriage in new version of Strindberg classic
The Dance of Death, Arcola Theatre review - hate sustains a marriage in new version of Strindberg classic
Fine acting and bleak humour barely ameliorates a grim slog through a broken relationship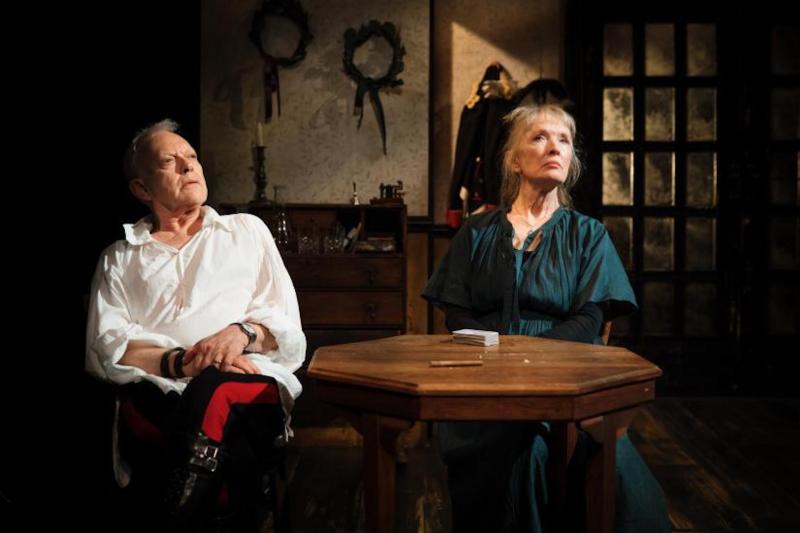 Socially distancing: Hilton McRae and Lindsay Duncan in 'The Dance of Death'
Rebecca Lenkiewicz's adaptation of August Strindberg's 1900 paean to the power of loathing over loving uses the now familiar trick of dressing characters in period detail while giving them the full range of the 21st century's argot of disdain and distress.
Indeed, the spectacular sprinkling of the C-word (indeed, pretty much the A-Z words) here jolts us into the thought that though divorce laws may be more liberal these days, marriages can still limp on with each party secretly (or not so secretly) waiting for the release that only death can bring.
Roll in medical interventions that prolong life, but an absence of the social care infrastructure required to support it, and this production feels very on the nose indeed. Unfortunately, one can have too much of a bad thing.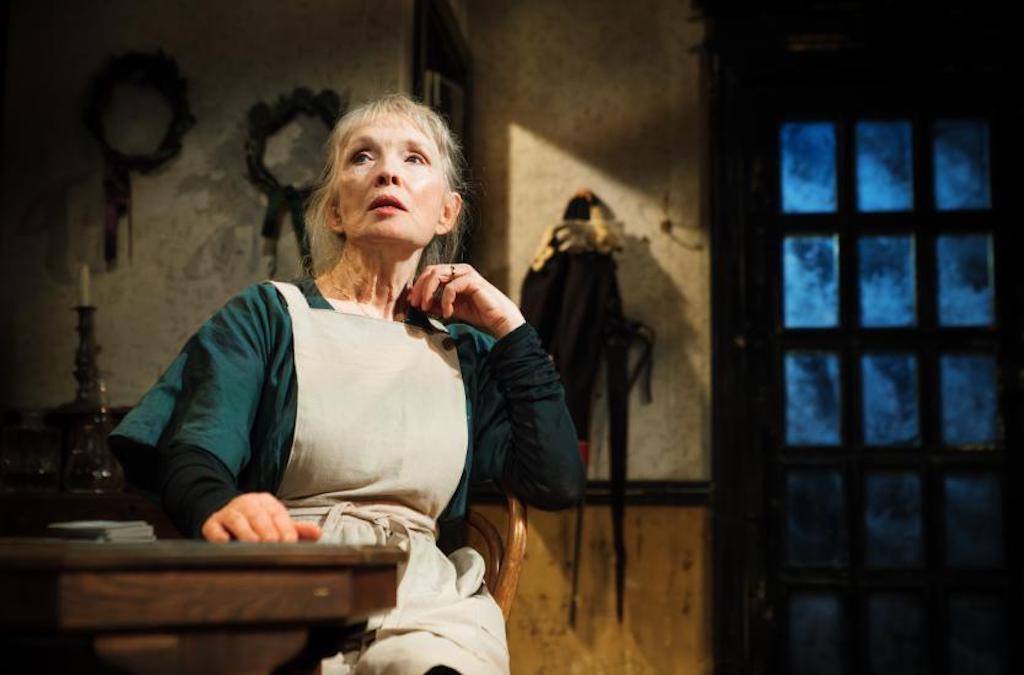 Edgar is a soldier, disappointed in his career, stuck in charge of a small garrison on a remote Danish island. Alice is his wife, disappointed by not having a career at all, stuck with surly servants. They have no friends and are largely estranged from their children – people can only take their hostility, assumed victimhood and towering sense of entitlement for so long after all. When a cousin, Katrin, returns to manage a quarantine station after 20 years away, the carefully balanced festering feud tilts and three decades of despising each other threatens to blow up into a separation – or worse.
Hilton McRae lends Edgar a charm and pathos he might not deserve. He has a sense of humour (the play is, like Steptoe and Son with which it shares many themes, the blackest of black comedies) and treats the servants with respect. He is also suffering brief catatonic interludes (possibly from a series of mini-strokes) and dementia is not far away. Sure he's vicious and vindictive, but it's easy to see why.
Alice's prison is more psychological. Lindsay Duncan (pictured above) plays her as the bad actress she almost certainly was in her Copenhagen salad days. She is cruel to everyone, melodramatic and mendacious, but also frightened because she may be destitute if Edgar throws her out or if he dies. Eventually, she gives way to the inevitable self-sabotage that has surely been brewing for decades.
Katrin (gender-flipped from the original – for what it's worth, which isn't much) is the disruptor, a woman who shakes the house of cards and brings it down. Emily Bruni never quite seems to settle on a way to play the role: is she a wronged mother (she lost custody of her own children); a lesbian lover (director Mehmet Ergen leaves that subplot neither here nor there); or an emissary from an outside world that has values (Christian in her case) and love?
With The Doll's House, Part 2 playing at the Donmar Warehouse, it's a good time to be in London if failing Scandinavian marriages are your thing. Strindberg himself wrote a Part 2 for The Dance of Death, but this 90-minute production leaves the couple pretty much where they started emotionally, albeit in greater financial peril, telling us, perhaps a little moralistically, that unhappiness is the price we must pay for stability and, though you may dance as manically as you like, eventually you have to stop and just get on with getting on. Not exactly what one might want to hear to send you skipping out into a summer dominated (yet again) by grim news of our own.
When a cousin returns, the festering feud tilts and three decades of despising each other threatens to blow up
rating
Share this article