First Person: Rachel O'Riordan on the enduring power of a sad, funny, and extraordinary play |

reviews, news & interviews
First Person: Rachel O'Riordan on the enduring power of a sad, funny, and extraordinary play
First Person: Rachel O'Riordan on the enduring power of a sad, funny, and extraordinary play
The director on the renewed power of 'The Beauty Queen of Leenane' 25 years on
Wednesday, 13 October 2021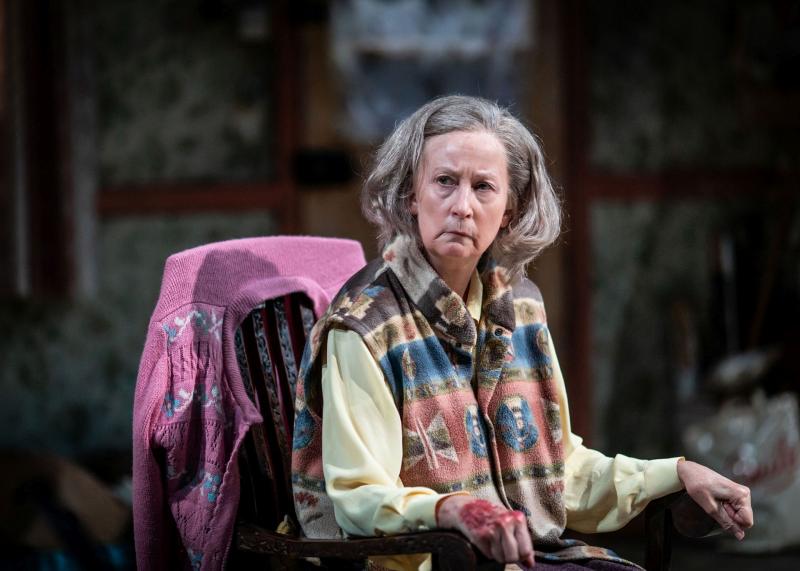 Mag-nificent: Ingrid Craigie as Mag Folan
The Beauty Queen of Leenane is a vicious, sad and extraordinary play.
On the surface, Martin McDonagh's play, first seen 25 years ago and revived now in a collaboration between Chichester Festival Theatre and my home base, the Lyric Hammersmith Theatre, is about a toxic, dysfunctional relationship between a mother and daughter in a lonely rural setting [pictured below: director Rachel O'Riordan]. Painfully funny and savage in its treatment of family dynamics, it pillories small town Ireland, while moving with supreme skill from comedy to violence and back again. It is romantic, acerbic and thought-provoking.
The play is also so much more than that, containing at its heart profound sadness and real anger. These elements feel bedded into its the bones. Its setting is Connemara, which was devastated by the Irish famine, or "Great Hunger" as it was known to many. That catastrophe was a result of poor management, certainly – of inappropriate taxation and poor agricultural practice. It was also a consequence of the greed and exploitation of Ireland by the English ruling class.
The population of Ireland – and Connemara was hit especially hard – was decimated by both starvation and the large-scale desperate emigration which became and remains a central part of the Irish story and psyche. In some cases, entire villages disappeared, the abandoned houses standing as monuments to the dead and those who took their chances on the so-called "coffin ships" to America.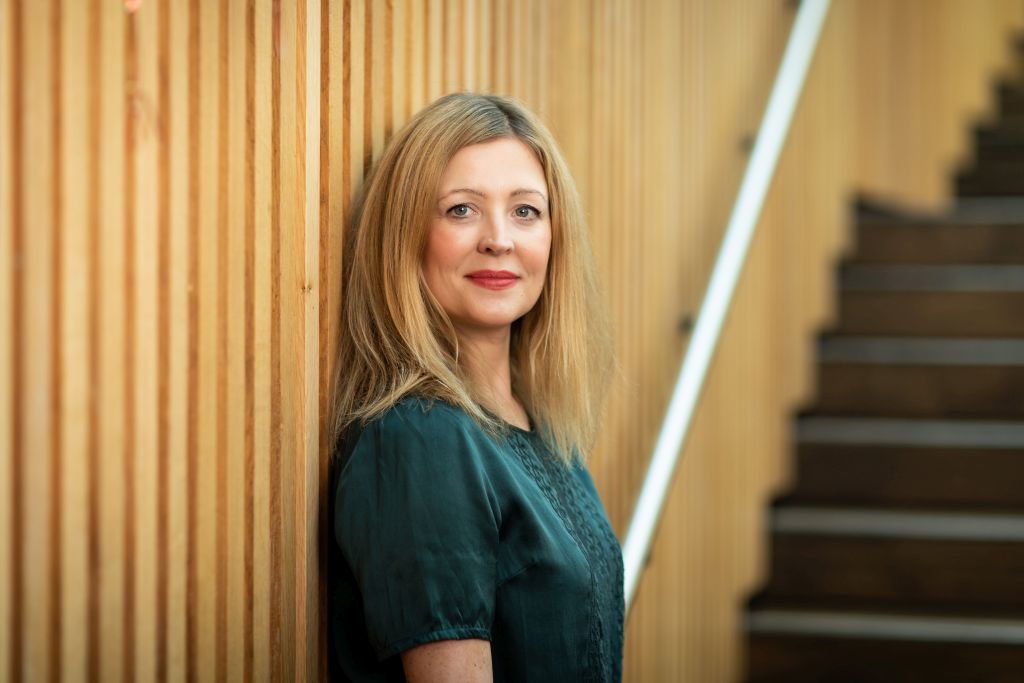 As the country suffered, the chasm between Ireland and England widened. In the face of mass starvation, Irish people were demonised and dehumanised in Victorian English papers and reports – cartoons in Punch were especially abhorrent – and characterised as lazy, dirty, violent and drunken. It is easier to see those you knowingly destroy as "other"; this, we know.
In Beauty Queen, there is a particular sense of the consequence of this "othering" to do with a rage, perhaps unexamined, at the situation in which the characters find themselves. The three distinct generations represented in the play are trapped by poverty, lack of opportunity and their own sense of inadequacy. Mag at 70, Maureen and Pato in their forties and Ray at 19 are defined not by their aspiration but, complexly, by their situation. The rage and frustration that Maureen, Pato and Ray feel is sometimes overtly directed at England: Maureen's experience of discrimination working as a cleaner in Leeds – "ya oul backward Paddy ... get back to that backward fecking pigsty of yours…" ; Pato being treated like "cattle" on the sites in London; then Ray, a generation later and hoping for something better, but with no firmer understanding of England than an idea of Manchester where "'they have a lot more drugs".
England offers Pato an opportunity not to thrive but, rather, to disappear. For Mag, coming from a generation in the aftermath of the Easter Rising, Ireland itself is problematic. In a brilliant opening scene, she asks her daughter of the singer on the Irish language radio station they are hearing: "why can't they speak English like everyone?" This internalised hatred is of profound relevance. Mag is cruel and is a product of cruelty. (Pictured above: Adam Best and Orla Fitzgerald)
In directing this play, I felt it important to find this rage, this sadness, and the political energy that infuses the world McDonagh draws. The characters have a co-dependency borne of shared experience: Leenane is both a home and a prison. Pato articulates this heart-breaking and all too familiar sentiment for the Irish in London: "…when it's there I am, it's here I wish I was, of course. Who wouldn't? But when it's here I am…it isn't there I want to be, of course not. But I know it isn't here I want to be either."
This inability to articulate the placeless feeling of the Irish economic migrant is as familiar in Acton, Cricklewood or Kilburn as it is in Galway; neither one thing nor another, the Irish diaspora is created of such people as Pato Dooley. In Mag, we see the very real consequence of the confluence of old age and poverty. She is terrified of being left to look after herself and lacks the resources – financial, circumstantial or financial - to do so. Her vexed relationship with Maureen is a metaphor for the Troubles, the two locked together and tearing each other apart. The resonances in a post–colonial country are clear.
In addition to the emotional and political richness McDonagh paints, the play is also very, very funny. The use of the observational and dry humour which characterises Irish "craic" rips through it, carrying the politics and the pain lightly. This, to me, is the play's real strength and McDonagh's genius: the play's humanity and vigour are undimmed.
The characters have a co-dependency borne of shared experience: Leenane is both a home and a prison
Share this article