The Little Dog Laughed, Garrick Theatre |

reviews, news & interviews
The Little Dog Laughed, Garrick Theatre
The Little Dog Laughed, Garrick Theatre
Tamsin Greig's mega-star performance elevates a Broadway satire
Thursday, 21 January 2010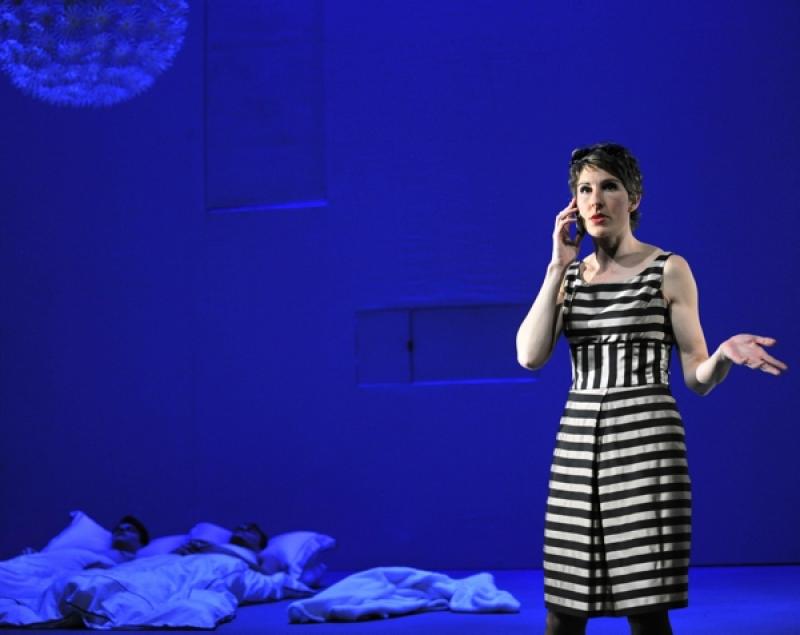 Tamsin Greig's Diane: 'Coming at the role with a lung power that would fill Wembley Arena'
Tamsin Greig takes her mighty stage chops to a new level in The Little Dog Laughed, a minor Broadway comedy that gets a major star performance from Greig in her first West End role since God of Carnage.
Tearing into a role that deservedly won its New York originator, Julie White, a 2007 Tony Award, Greig gives a cyclonic performance in a play that suffers palpable subsidence every time she leaves the stage. Beane's brittle if, at times, fairly banal satire isn't greatly enhanced by opening back-to-back with
Six Degrees of Separation
, an earlier, far more expansive American play that (for what it's worth) also features a male prostitute. Throw in Alan Bennett's
The Habit of Art
, which gives prominence to a rent boy, and the London theatre could fairly be said to be doing the hustle big-time.
Greig plays Diane, a Hollywood agent and lesbian, who clearly must have had an earlier career as a carnival barker, given the volume with which the Green Wing star tears into the part. Coming at the role with a lung power that would fill Wembley Arena, Diane is equal parts glamour puss, confidante, and cynic extraordinaire, her readiness with a quip no disguise for the disgust with which she regards most of the people in her midst. The director, Jamie Lloyd, is smart enough to cede centre-stage to this actress and let her have at it - and us.
What scant affection Diane can muster is saved for Mitchell (Rupert Friend), a fast-rising star for whom she is keen to snap up a rather more than gay-friendly Broadway play (provided, of course, that any hint of homosexuality can be expunged). The fly in the ointment comes when Friend's finely chiselled Mitchell falls hard for a bisexual rent boy, Alex (a doe-eyed Harry Lloyd), who has been summoned to his Manhattan hotel bedroom for an assignation that turns to serious attraction. Where does that leave Alex's erstwhile partner, Ellen (Gemma Arterton)? Looking ditzy and dithering in an unrewarding role - the play's only straight one - with which the gifted Arterton is still coming to terms.
Like many a satirist, Beane to a large degree seems fuelled by anger at an ongoing Hollywood orthodoxy whereby gayness just simply isn't allowed - unless, as Diane points out, you're British or have a knighthood. Otherwise, as she advises Mitchell alta voce, "Shut up!" That, in turn, leaves Mitchell having to choose between catering to a career "on the brink" or to emotions that are on the verge of taking him somewhere altogether new. "I'm fighting for my life," says Mitchell, though Friend doesn't give off much of a sense of flailing. At the same time, he's a warmer stage personality than his screen work might have indicated and starspotters will have fun trotting between the Garrick and the nearby Comedy, where the actor's girlfriend, Keira Knightley, is appearing in The Misanthrope.
Such celeb-orientated gawping pinpoints the very world in which Beane's play is set, and if the script belonged to Diane alone, the evening would fizz throughout. Greig cuts the most chic colossus possible, appearing in an array of outfits even comelier than Lesley Manville at the Old Vic as Diane hollers aspersions at the shallowness of the shark-like waters that she willingly infests.
You could argue that the point-scoring is hardly new - OTT awards acceptance speeches have been parodied before, and Beane is scarcely the first person to have a go at sexually closeted movie stars who bring their mothers to the Oscars. (Who could that be?) But Greig is having such a palpably great time, and is so in control, that she all but frogmarches the audience into line with her, all the while offering a running deconstructionist commentary on the workings of a three-act play. The only thing: this one is in two acts.
Far less satisfying are the goopy exchanges between Alex and Mitchell when they are on their own, a budding romance that is surprisingly unsexy given the talents (and bodies) on view. Could it be that sincerity doesn't cut as deep as the savagery that is Diane's default approach to life? I suspect so, though even the one-liners on occasion don't land. This is my second experience of the play, and I'm still puzzling out "Talking to you is like sewing a button on cottage cheese".
On the other hand, I can't imagine ardent playgoers passing up the opportunity to catch Greig in full envenomed flow, whether referring to the dramatist with whom she is in negotiations as "an inconsequential little stain" or informing the audience of the difference between cell phones (this is America, not the UK) and underscoring: my favourite gag of the evening. What would Diane herself make of The Little Dog Laughed? Its lapses into earnestness would turn her off. But when the play resumes its bite, both Beane and his leading lady may well leave you over the moon.
GEMMA ARTERTON ON STAGE AND SCREEN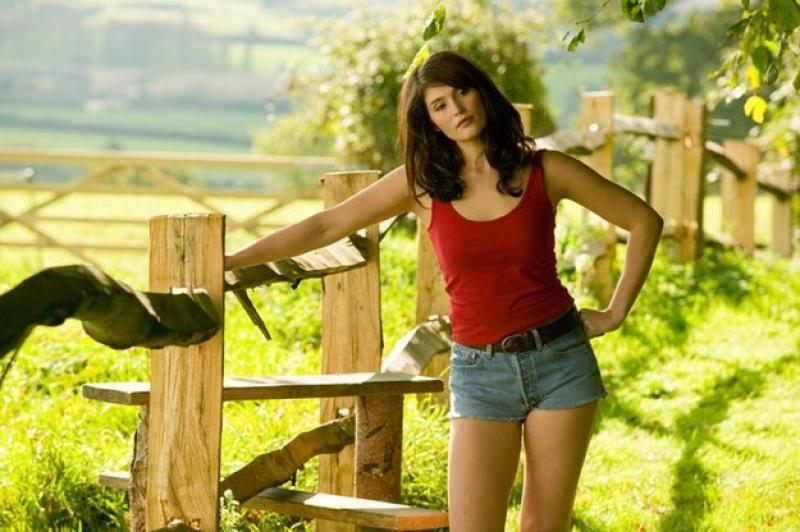 Tamara Drewe (2010). Arterton plays Posy Simmonds's modern Hardy heroine (pictured right) in barbed rural romp shot by Stephen Frears
The Master Builder, Almeida Theatre (2010). Arterton stars opposite Stephen Dillane as passions blow hot and cold in uneven take on Ibsen
Clash of the Titans (2010). Arterton comes up Persil white as the Olympians of Tinseltown plan a classical killing in 3D
Prince of Persia: The Sands of Time (2010). Fantastical desert epic beguiles the eye while deep-freezing the brain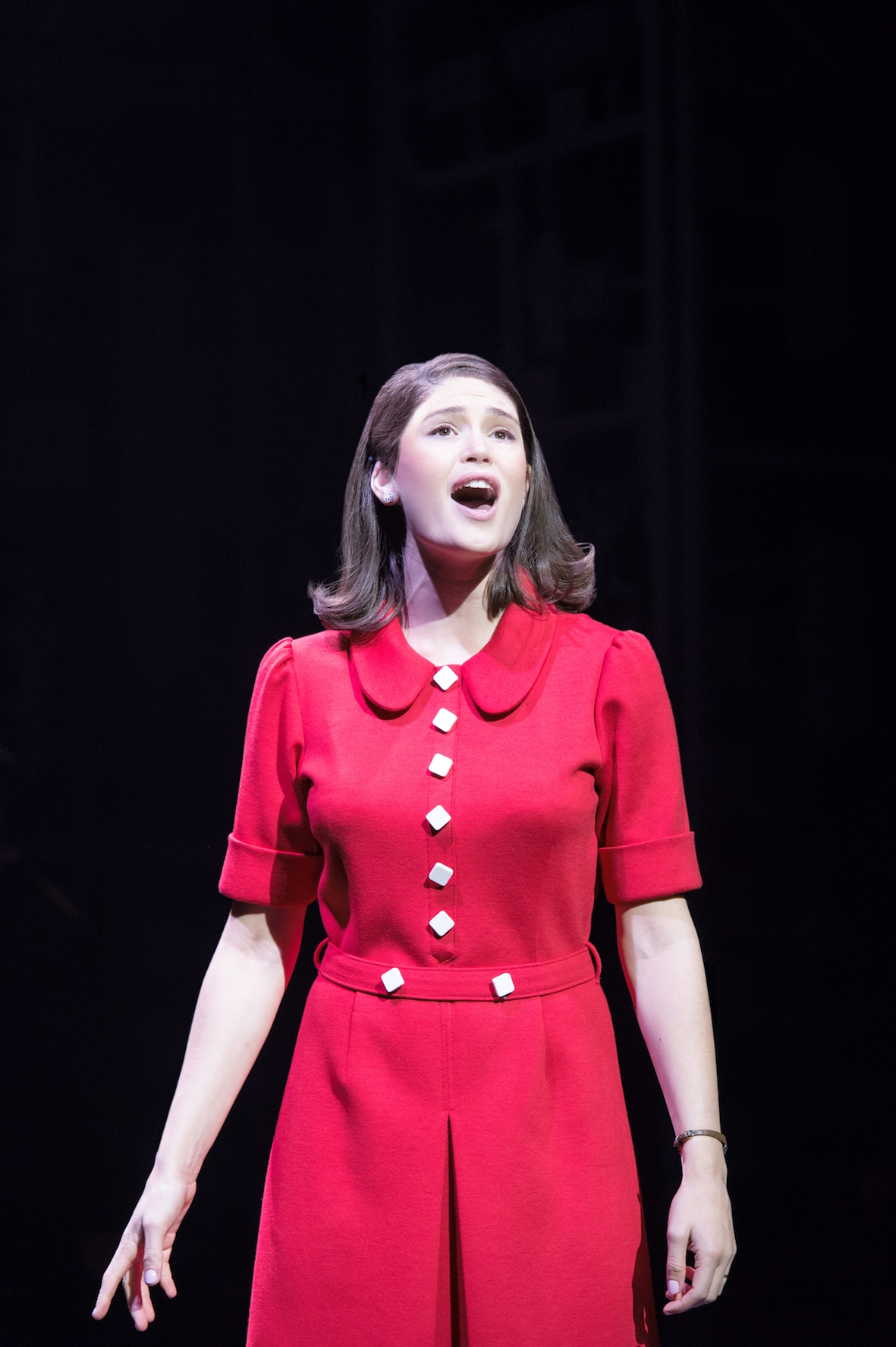 Byzantium (2013). Arterton is va-va-voom vampy in Neil Jordan's return to bloodsucking
Song for Marion (2013). Under Arterton's tutelage, Terence Stamp and Vanessa Redgrave work the tear ducts in paean to old age
The Duchess of Malfi, Sam Wanamaker Playhouse (2014). In a bright opening for London's shadowy and atmospheric new theatre, Arterton is radiant as Marlowe's tragic heroine
Made in Dagenham, Adelphi Theatre (2014). Arterton reveals great pipes as she takes on the bosses in musical version of the 1968 struggle for equal pay (pictured above by Manuel Harlan)
The Voices (2015). Arterton is Ryan Reynolds' victim in Marjane Satrapi's surreal portrait of an American psycho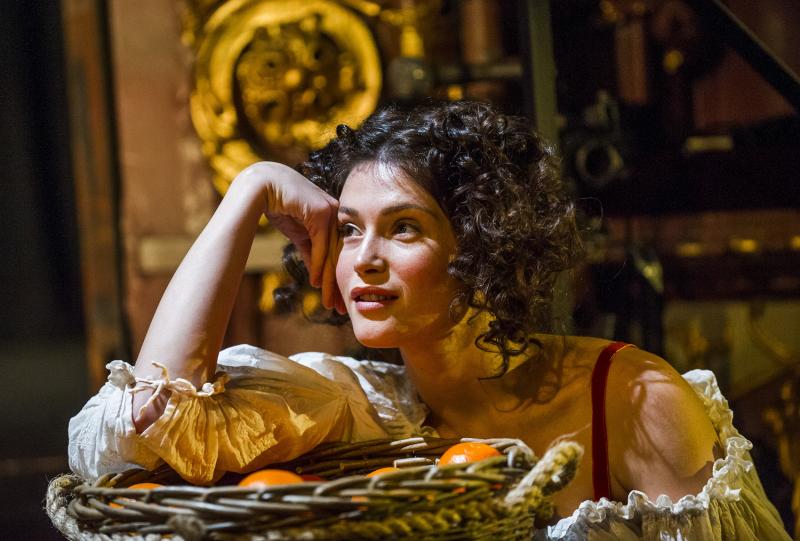 Nell Gwynn, Apollo Theatre (2016). Arterton charms king and audience in West End outing for the Globe's jolly Restoration romp (pictured by Tristram Kenton)
The Girl With All the Gifts (2016). Bestselling dystopian book reborn as underpowered movie
Saint Joan, Donmar Warehouse (2016). Revival of Shaw classic is a tour de force for near-miraculous Arterton
Their Finest (2017). Resoundingly British and sheerly enjoyable story of filmmakers joining the fight against Hitler
Explore topics
Share this article