Opinion: Please will you stop talking? |

reviews, news & interviews
Opinion: Please will you stop talking?
Opinion: Please will you stop talking?
Theatre-goer sees red: it's time for audiences to pipe down and listen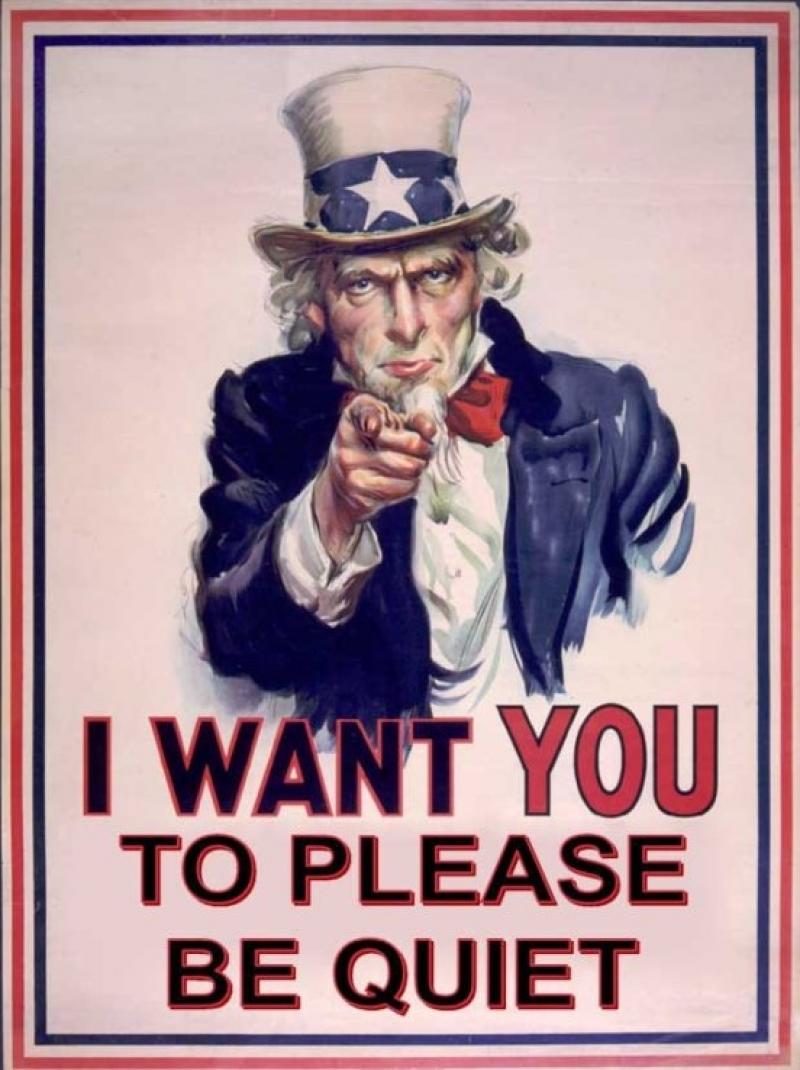 If you talk in the theatre, this message applies to you
I can tell you the year (1983). I can tell you the theatre (the newly opened Barbican), the actors (Gambon, Sher), and the speech ("Blow, winds, and crack your cheeks!"). Hell, I can all but tell you the seat number. Lear and the Fool in the storm stood on a platform mounted on a high pole. It was an arresting way of establishing their elemental isolation. Or it would have been if the gantry gaining the actors access to the platform had been withdrawn.
"That's not meant to be there," said the person next door to me. And then louder, "They've got it wrong." My father. I still remember someone turning round and loudly shushing. Reader, they had my full support.
An allergy may not have been born in that precise moment, but it was the first time I witnessed a sotto-voce stalls skirmish. I've seen a lot since. Correction: I've been in a lot since. And why's that? Because if you choose to talk as the member of an audience in a theatre while everyone else is listening to the actors, you are fair game and I will hunt you down. You should not talk in the theatre. You really shouldn't.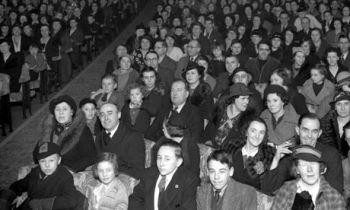 But if you do, I will tell you, so I will. I will tell you to shut the *%$! up (pictured right: yes, madam, that means you). Perhaps not in as many words. I may ask. I may even say please. In fact to start with, as an opening gambit, I will probably swivel round and sling you an over-the-shoulder look that says it all. Or should do. If you're in front of me I might tut and/or sigh. Eventually, when you have refused to read the entirely legible signals, I will lean in and say, "Please could you not talk?" But the request will be depth-charged with aggression, laced with loathing. Talking in the theatre makes you a pest, and you know what happens to pests. They get controlled (see below).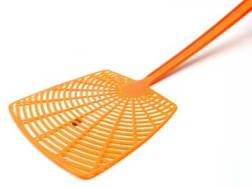 Now that we've established that, I'll calm down. For the moment. Let's do the mature thing and consider whether actually it's me, a gauleiter policing the stalls from my seat, who is the niggardly threat to the social fabric. I admit – begrudgingly – that I am hypersensitive to this stuff. Heavy nasal breathing gets on my tits. As do people shuffling late into their seats, who cough and splutter in the quiet moments, who laugh at stuff that isn't meant to be funny. I'm not a big fan of snorers and people like the woman who – at Parsifal last Saturday - waited till the lights had been doused and the music had started before she set about digging into her bag to access her crinkle-wrapped cough sweets at the beginning of every act. I confess that, no, it doesn't take much to spoil my fun. I sit through shows cross-armed and harrumphy. But these interferences I have learnt to accept as part of the audience condition. People will do these things and they are mostly the result of, in the end, venial fecklessness and stupidity, of selfishness that can just about be pardoned. Some people are morons. Go figure.
Let's pause here and note, as one wandering past the chimp house at the zoo, the people who can't turn off their phones. They belong, obviously, to a breed of genetic underling who shouldn't be let anywhere near a ticket booth. Somehow they sneak in, like dry rot or termites, including the man whose phone detonated in the front row, the evening I was there, in both halves of the Donmar's award-winning Twelfth Night. Idiocy can strike in the oddest places. I once saw the mother of a very famous film star reach to turn off her trilling phone as her daughter made her West End debut. Cow.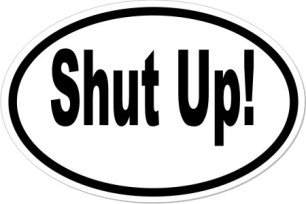 I put the word out on Twitter for some horror stories and one came back from the director Fiona Laird. "A guy answered his phone during a show of mine once," she tells me. "He whispered, 'I can't talk now, I'm watching a play.' Then he said, 'Quite good, actually.' I did think that was quite funny."
Sorry, Fiona, but I don't. Leaving your phone on is one thing. Talking - that's another story. An unsilenced phone is a sin of omission. You forgot. You didn't hear the announcement. You are merely an absent-minded halfwit. But crucially, you didn't take an active decision to make a noise during a play. Talking is much the greater evil because it is the product of actual ratiocination. The talker has pondered their options and decided that, yes, the most appropriate course of action in the middle of a theatre full of hundreds of people who are all concentrating on the traffic of the stage is to open their mouths and actually say stuff. Actually assume that their words belong in the same audiosphere as Shakespeare and Rattigan. I know! Incredible!!
Before anyone says anything, yes, I am familiar with the argument that talking in the theatre was once upon a time legit. Possibly even obligatory. That the concept of an audience's Trappist silence is a latter-day orthodoxy imposed by tight-sphinctered bourgeois elitists who conceive of culture as their ring-fenced fiefdom. We all know that one. The groundlings backchatted at Shakespeare's original Globe. The plays of Richard Brinsley Sheridan were not greeted by reverent hush at Drury Lane. Italians yakked through the first night of Aida and Il Trovatore etc etc etc. I hear you. I hear you all too clearly. Perhaps in the interests of historical authenticity theatre-goers would also welcome a return to the candle lighting which burned almost all pre-Victorian theatres to a crisp. And, come the interval, pissing in a trench.
That was then. And this is now. I ask you, you who are talking in my vicinity. That ticket at the National cost you, say, 50 quid. The ticket of the other person you brought with you so you could have someone to talk to during "To be or not to be" set you back another 50. You've coughed up a ton for the privilege of talking instead of listening. Fair enough. Your right. What you maybe haven't considered is that everyone around paid exactly the same for the privilege of not listening to you and your pal fatuously chewing the fat.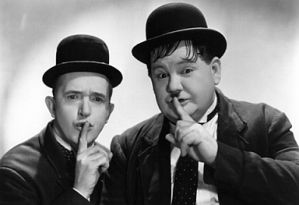 I worry that I may be coming across as cantankerous. As old. A lot of the yakkers in theatre are, after all, young people lured in by outreach projects and access initiatives. The other day I went to the Old Vic to see A Flea in Her Ear. Up in the circle a party of south-London teenagers were commenting loudly and continuously on the farcical goings-on throughout – too far away for me to make an intervention. Same deal at Greenland at the National: a group dialogue among a party of, I think, French students. In fact the dialogue was available in stereo from the rows behind and in front. I favoured one with the one-fingered international semaphore (pictured above). Theatre does need these people. But theatre also needs them to learn to be quiet. Does this make me crusty? I get an encouraging tweet from Emma Dibdin, 22, currently doing a magazine course at City University. "Three out of my four recent theatre trips have been blighted by yammering," she says. "Have loads of similarly aged friends who feel the same. If anyone accuses you of fustiness, send 'em our way." Thank you, Emma. I will.
I'm in the stalls, boiling with rage, shushing like nobody's business. I wish it could be otherwise, but this is my role in the theatre
I've also heard it suggested that if audiences talk, it's the actors' fault; they have failed to engage. There's a small crack in that argument, which runs as follows: simply because they haven't engaged you, you may well be jumping the gun to assume that they haven't engaged me. If you're not enjoying yourself, have the goodness - have the humility - to suffer in silence. And if you have some startling aperçu about the play's crapness you wish to share, how's about keeping it for the interval, or for your blog? Take it outside, as the people witnessed by Corinne Furness should have done. "During Lion, Witch & the Wardrobe," she reports on Twitter, "2 men had an argument which escalated until one swore so loudly the actors actually paused."
Now and then, of course, actors take the law into their own hands. They break the fourth wall to make their feelings known. The stories are legion. Richard Griffiths headline-grabbingly held up the show during The History Boys. Donald Sinden as Polonius refused to continue until an audience member woke up. Paul Higgins's fusillade at the front row in Macbeth made the front pages. Ian Hart has famously dressed down a yakker or two. I once witnessed an angry actor intervention myself. (Note it's always actors, never actresses.) Well, thanks for the citizen's arrests, gents, but I'll take it from here. I'm in the stalls, boiling with rage, seething with righteousness, shushing like nobody's business. I wish it could be otherwise, but this is my role in the theatre.
There, I'll shut up now. On the condition that you talkers will too. I will close with a story tweeted by Jo Caird. Make of it what you will. "My fave", she says, "was the v old woman at The Caretaker, who whispered v loudly in first mins of silence, 'has it started?'"
Talking is much the greater evil because it is the product of actual ratiocination
Share this article