The Two Character Play, Hampstead Theatre review - tender, poetic and piercingly cruel |

reviews, news & interviews
The Two Character Play, Hampstead Theatre review - tender, poetic and piercingly cruel
The Two Character Play, Hampstead Theatre review - tender, poetic and piercingly cruel
A timely return for Tennessee Williams' long-neglected play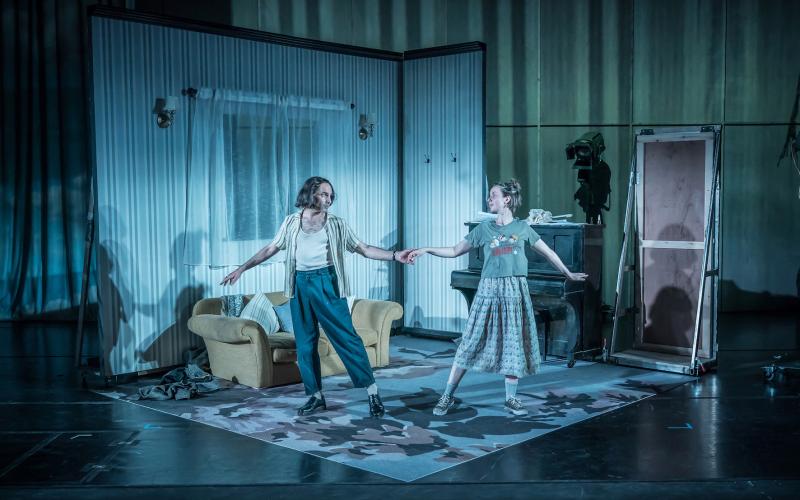 Felice and Clare (Zubin Varla and Kate O'Flynn) attempt to dance their cares away
It's the trivia question no one ever thought to ask: where was the only Tennessee Williams play premiered outside America first performed?
The unlikely answer (so unlikely that even artistic director Roxana Silbert apparently didn't know it until now) is the
Hampstead Theatre
where, in 1967,
Williams'
The Two Character Play
was first staged to slightly baffled critical response.
Now, as part of the theatre's "Originals" series, the play Williams himself described a "my most beautiful since Streetcar, the very heart of my life" returns in a new production by Sam Yates. It's a gift of a quote for selling tickets, but less so for satisfying an audience which has bought them, setting up an unhelpful comparison, a suggestion of continuity with the more famous work that couldn't be further from the truth.
Ten years in gestation, surviving in multiple published and unpublished versions, The Two Character Play is what might have happened if Tennessee Williams had spent a night drinking with Beckett and Sartre then gone home and written in a whisky-fuelled flush of experimental enthusiasm. All the playwright's familiar elements – the Southern setting, the fragile woman inspired by his troubled sister Rose, the desperation clawing just beneath the surface – are here, but married to a complicated play-within-a-play structure that pushes form to the fore in an interrogation of theatre itself.
We meet brother and sister Felice and Clare – touring actors whose erratic behaviour has driven all their fellow cast and crew-members away, leaving just the two of them in a remote venue with a curtain ready to be raised and a public waiting to be entertained. Fortunately they have Felice's own The Two Character Play in their repertoire, and proceed to perform it as best they can, their lives and identities echoing, blurring and finally meshing with those of their characters – a brother and sister trapped by fear in their family home after witnessing their parents' murder-suicide
It's a play about the stories we tell and retell, how they comfort and cushion but also imprison us, the meditation of an author oppressed by success who had written himself out of personal trauma only to create a whole new kind of suffering. It's also, in Yates's hands, a stiletto-sharp comedy about theatre and the business of theatre-making, written from within – barbed and slyly funny.
Yates and designer Rosanna Vize layer the visual storytelling thickly. Live and filmed action, real-time performances projected onto walls and pre-recorded home-movies, imagined props and real-world objects, musical recordings, a piano and guitar all slide over and amongst one another, veils that never quite let us see the action straight. It's playful and lightly worn, references, borrowings and nods everywhere, all reassuring clutter and hubbub and movement until, in Williams' ending, it's suddenly not. Madness is the ever-present threat here, finally and fully realised in a conclusion whose lurch of tone sends us sprawling.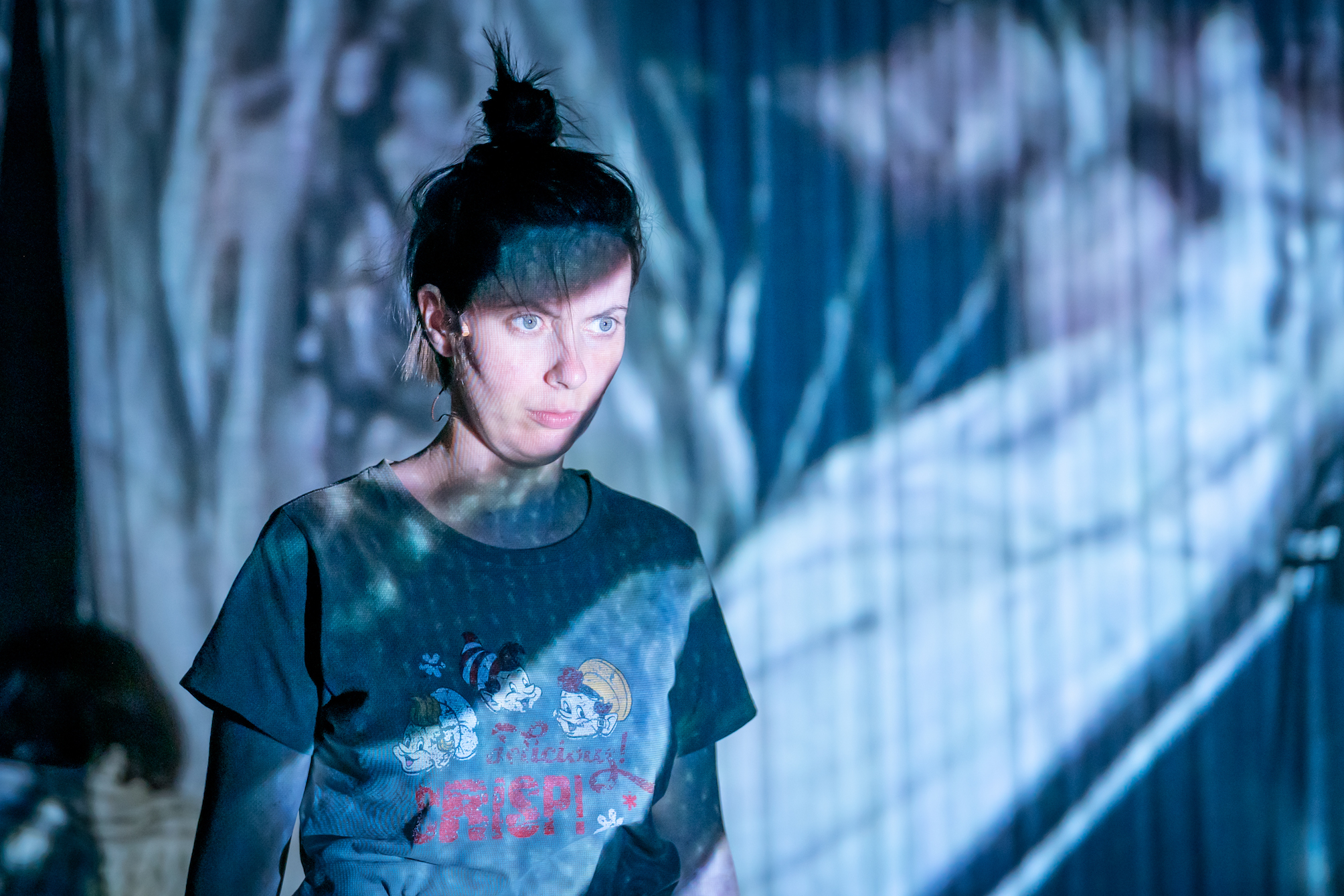 There to catch us and tug us reassuringly down into the dark are Kate O'Flynn (pictured left) and Zubin Varla as Clare and Felice. O'Flynn, a mesmerising Laura in John Tiffany's A Glass Menagerie in 2017, is brittle as kindling here, ready to snap or catch fire at any moment – "a moderately controlled hysteric", as Williams described his own mother. The tension through her body – briefly and gorgeously released in a dance routine, complete with Singin' in the Rain sofa-tip – ricochets off Varla's manufactured ease, his tension held tighter and deeper. Yates catches the currents between them: the Hollywood sensuality as one lights a cigarette from the other's; the childish defeat of the pair as they each fail to leave the house; the snappy, screwball comedy of their back and forth; the desperate love of the final scene.
Programmed before Covid and much postponed, the play takes on horrible new resonance after a year of lockdowns has trapped us all with those we love best. We all know more about isolation and fear now, and perhaps it's finally the right time for this fragile, poetic play to step over the threshold and out into the world again.
It's a play about the stories we tell and retell, how they comfort and cushion but also imprison us
rating
Explore topics
Share this article