Francis Bacon: A Brush with Violence, BBC Two |

reviews, news & interviews
Francis Bacon: A Brush with Violence, BBC Two
Francis Bacon: A Brush with Violence, BBC Two
Portrait of the artist as disaster area
Francis Bacon: 'His work can be seen as a search for God'
Francis Bacon died in April 1992, aged 82, but heaven knows how he managed to live that long.
The tortuous story of his life is now fairly well known, but Richard Curson Smith's documentary marshalled a formidable array of critics, biographers and celebs including Marianne Faithfull,
Damien Hirst
and Terence Stamp to create a portrait of a man capable of effervescent wit and charm, yet fuelled from within by a monstrous darkness.
The film lit the blue touch paper by looking at Bacon's Three Studies for Figures at the Base of a Crucifixion, which, when exhibited in London in 1945, did little to enhance any sense of euphoria at the prospect of a Nazi-free world. Critics and public were shaken by Bacon's ghastly, misshapen figures, which may look to us now like antecedents of HR Giger's appalling Alien. Nonetheless, it was clear that a major talent was on the loose, and horror and pain would become familiar traits in his work (below, panel from Bacon's Study for a Self-Portrait – Triptych, 1985-86).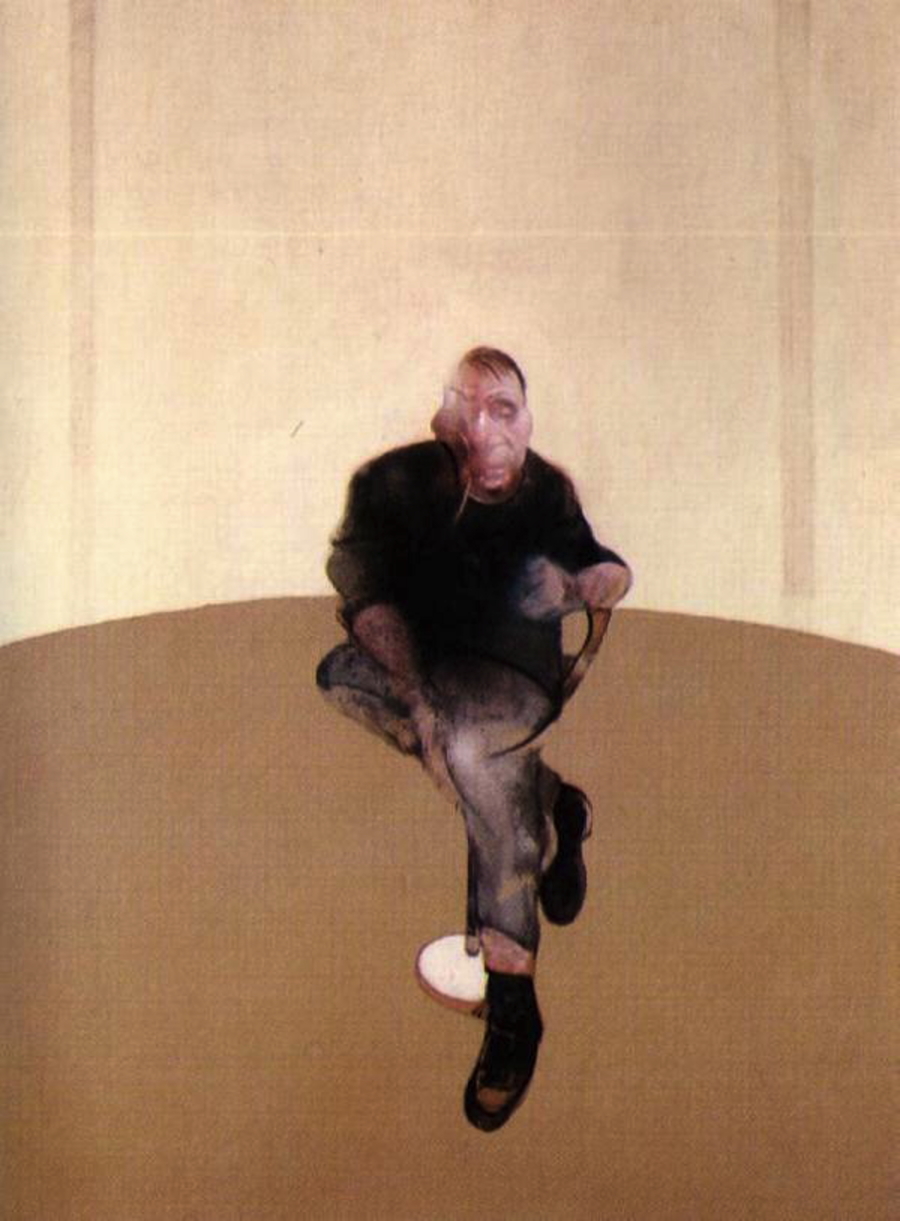 In this telling, Bacon's progress resembled a mashed-up narrative concocted by the Marquis de Sade, Edgar Allan Poe and Joe Orton. His life could almost be seen as a kind of diabolical experiment, designed to explore ways in which psychological damage can be used as the raw material of artistic genius. His father, Captain Eddy Bacon, was a Boer War veteran and racehorse trainer, who apparently used to order his stable boys to whip his son. Young Francis, meanwhile, admitted to feeling a sexual attraction to his father and enjoyed homosexual romps with the aforesaid grooms ("buggaring in the barn" as Lord Gowrie, one of the talking heads, put it).
He ended up for a time in Weimar Berlin, chaperoned by an exploitative bisexual friend of his father, then moved to Paris, where a Picasso exhibition made a deep impression on him. Back in London, he moved into John Everett Millais's old house in South Kensington (partially bombed), where he held riotous gambling parties and was attended by his childhood nanny, Jessie Lightfoot. Although blind and forced to sleep on the kitchen table, Nanny Lightfoot diligently supplied visitors with cannabis.
Though we saw scenes of the convivial, bon viveur Bacon (bearing an odd resemblance to Dudley Moore), sometimes babbling enthusiastically in fluent though thoroughly Anglified French, his emotional life was driven by his masochistic urges. He fell into an arduous love affair with ex-Spitfire pilot and sadist Peter Lacy, who beat him mercilessly and (as one contributor recalled) once hurled the artist through a second-floor window. In later years he became infatuated with George Dyer, an East End criminal and acquaintance of the Krays, but instead of the brutal, dominant lover Bacon wanted, the disappointing Dyer was a borderline alcoholic who suffered from erectile dysfunction.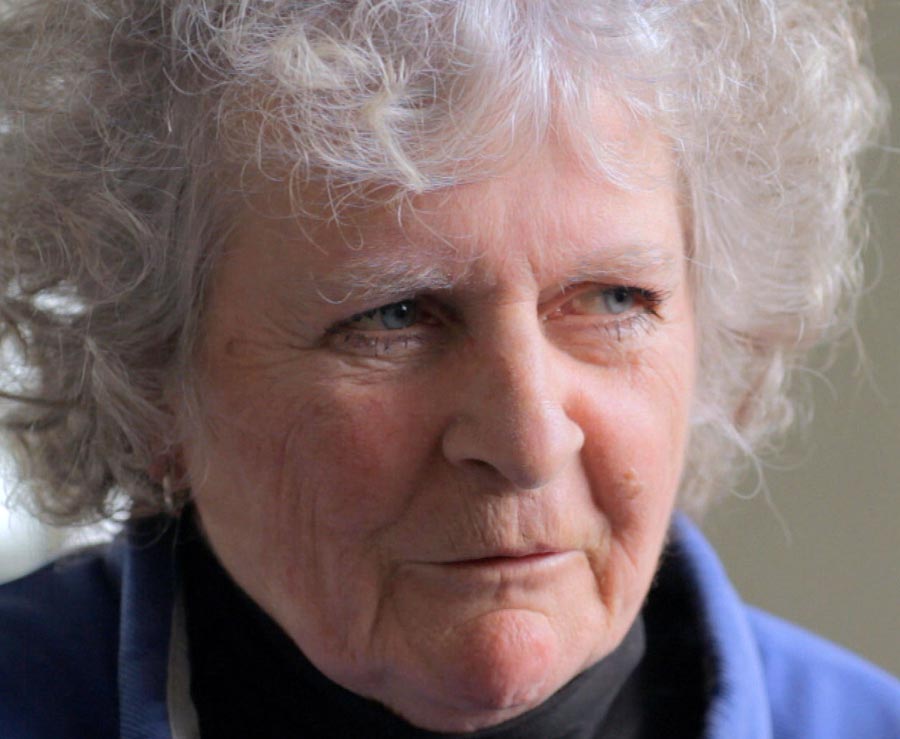 Yet Dyer's suicide in Paris in 1971, as Bacon launched a major exhibition at the Grand Palais, shocked the artist deeply, and prompted some of his most powerful work including the "Black Triptychs", which fixated on the Dyer suicide in agonising close-up. Artist and friend Maggi Hambling (pictured above), in one of several astute comments, noted how it was almost considered "a dirty habit" to go and look at Bacon's paintings, and also pointed out how he defied the prevailing tides of abstract expressionism and "American stuff" to concentrate on depictions of the human body. Bacon's instinct proved unerring, as his legacy of screaming popes and crucifixion scenes, Figure with Meat, the Study for a Self-Portrait – Triptych, 1985-86 and his sequence of late landcapes attests.
In the end, could some sort of salvation be dragged from the wreckage? Hambling suggested that "his work can be seen as a search for God," while art critic John Richardson reckoned that Bacon is now seen "almost as a religious painter". He certainly wouldn't have been deterred by the prospect of flagellation and crucifixion.
His emotional life was driven by his masochistic urges
rating
Share this article