Dan Snow's History of Congo, BBC Two |

reviews, news & interviews
Dan Snow's History of Congo, BBC Two
Dan Snow's History of Congo, BBC Two
Engaging whizz through a tragic century in the heart of darkness
Thursday, 10 October 2013
Snow in Congo with Congolese
Congo has been where European adventurers have for generations gone in search of fortune. Probably not making a fortune, historian Dan Snow, an affable, energetic sort, was keen to tell us about this vast country, the size of Western Europe and these days known as the Democratic Republic of Congo, previously Zaire, before that Belgian Congo.
The first couple of minutes were edited as though the makers were terrified we might get bored. There was Dan Snow in a speedboat! Dan on top of a train! Dan on a bicycle! Actually, this huge mineral-rich country, is a fascinating place, albeit with a tragic past and present. Snow went on to find some useful interviewees and locations, and it was a worthwhile exercise if only because most of us are so unaware of the Congo. Wars there have been the worst since World War Two, with perhaps 10 million dying, yet in general it's off the media radar.
Mobutu would fly in his mistresses, one of whom was the twin sister of his wife
Snow started with the slave trade, with four million slaves exported, then we had Stanley who was in league with King Leopold of Belgium and ran the country as his private empire before handing it over to the Belgians. There were and remain many Brits firmly embedded in the story – such as John Dunlop, who profited immensely from forced rubber collection in the forests. Those who refused to cooperate or rebelled typically had their hands cut off, or worse.
The blessing of great mineral wealth has also been a curse, even more so than other African countries. After rubber, there was copper, which provided much of the bullets and shells for the Allies in the First World War, not to mention the uranium used for the atom bombs dropped over Japan in the Second. On to Independence in 1960, the country became a Cold War pawn, with the extraordinary Patrice Lumumba (pictured below right), a brilliant orator, supported by the Russians, assassinated and replaced by the deranged dictator Mobutu.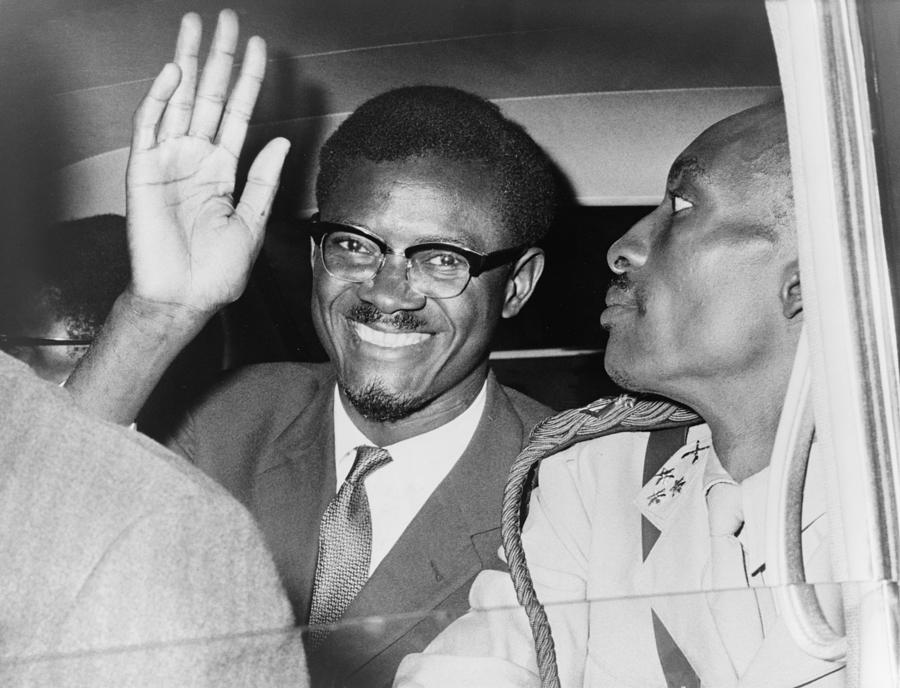 Snow had a scoop when he toured the ruins of Mobutu's palace at Gbadolite, in the remote rainforest. The palace had a landing strip big enough for Concorde, which he used to hire privately – to bring him, it was said, things like his favourite champagne from Paris. The palace cost $100 million or so, and $15 million a month to run. Mobutu would dole out designer suitcases stuffed with $100 bills to his favourites and fly in his mistresses, one of whom was the twin sister of his wife. A culture of total corruption poisoned the country "We all became dictators" said one commentator, But because he was anti-Soviet, we supported him (cue footage of Mobutu with the Queen).
Near the palace, Dan Snow tracked down Mobutu's chef and looked suitably queasy as he cooked the President's favourite meal and washed it down with pink champagne. (One thing I'd like to know was who the anti-corruption Snow bribed to get there). After Mobutu, things started to get really bad, more millions killed, 40 percent of women saying they had suffered sexual violence and other grim statistics. But Snow at least presented the beauty and energy of the country as well as the horror, and didn't have any neat answers to the problem of Congo, beyond pointing out that the only people not yet to benefit from their nation's fabulous resources were the locals. This in one of the richest countries for resources on the entire planet.
It does seem our companies, not to mention whoever uses a smartphone or a computer (whose tungsten, tantalum and other "conflict minerals" are highly iikely to come from the country) is likely to be benefitting from Congo - much as London, Liverpool and Bristol did in the age of the slave trade. Just ignoring the place isn't good enough. The fundamental problem was telling the story of an entire vast country in one hour. If a programme about Europe, or even Belgium (80 times smaller) over the last 100 years was jammed onto one hour we would rightly find it fairly absurd. There were at least a couple of potentially fabulous docs buried within this one – on the charismatic Lumumba and Mobutu's Ozymandias-type palace, for example – it's a shame the BBC seem to assume, perhaps correctly, the viewing public can't handle too much heart of darkness and can't face our own complicity in an unfolding tragedy.