Disturbing Disappearances, More4 review - headstrong 'tec tackles Pied Piper mystery |

reviews, news & interviews
Disturbing Disappearances, More4 review - headstrong 'tec tackles Pied Piper mystery
Disturbing Disappearances, More4 review - headstrong 'tec tackles Pied Piper mystery
Abducted children case unlocks a tortuous family history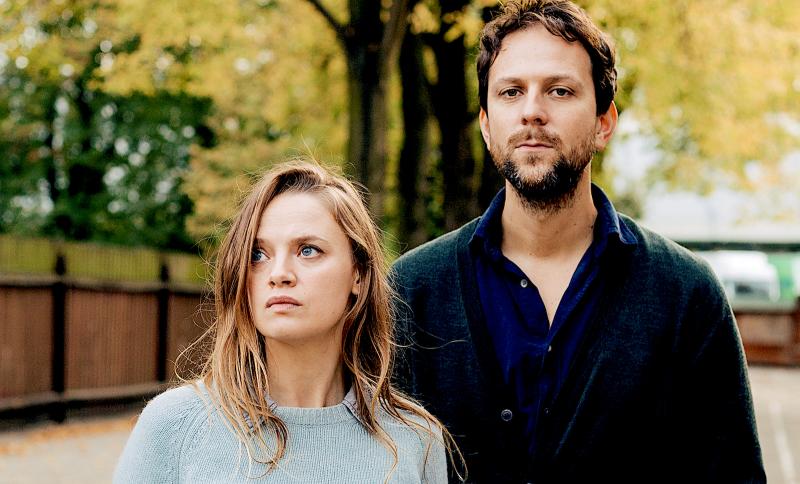 Commissioner Maya Rosetti (Sara Forestier) and Clément Herrmann (Pierre Rochefort)
This five-part policier is the finale of the current Walter Presents French season, and takes us to the town of Montclair on France's eastern border. The opening self-contained episode, occupying a chunky two-hour slot, took for its theme the legend of the Pied Piper. In this, you may recall, the children of Hamelin were lured away by the titular itinerant musician and drowned.
As its title suggests (the original French is Disparition Inquiétante), missing persons are the show's stock-in-trade. In this case, a group of nine young schoolchildren vanished without trace from the centre of Strasbourg while on a school trip, leaving behind the murdered body of their teacher, Mme Stoller. Police Commissioner Maya Rosetti (Sara Forestier) swept into action, and we soon learned that Maya is one of those headstrong detectives who like to do it their own way, but can sometimes overreach themselves and come a cropper. However, Maya continues to enjoy the support of the Procureure (whose name I didn't catch, but she's authoritatively played by Valérie Karsenti). Mme la Procureure is impressed by Maya's bloodhound-ish investigative powers and decides to give her free rein, assuring her that "you have a good instinct… use it!"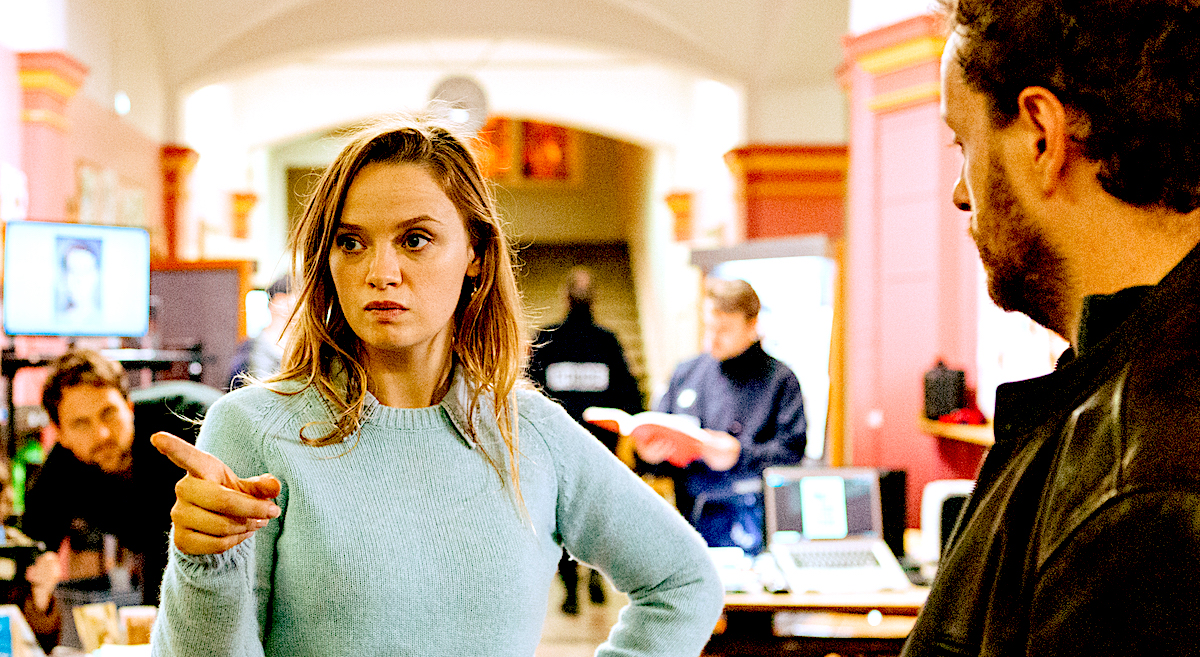 It wasn't long before Maya's investigations turned up evidence that the prime suspect in this case was Théo (Gaspard Meier-Chaurand), a troubled young man who'd previously been a supervisor at the local Luther Protestant School. It turned out that he'd teamed up with a local tour guide, Jérémy Victor Le Blond), and the pair of them had lured the children away and incarcerated them in an abandoned fort. This had once formed part of the pre-World War Two Maginot Line, that grandiose but ill-judged effort to make France's eastern border Germany-proof.
It made an appropriately forbidding setting for the story, though the procedural narrative dealing with the multiple abductions turned out to be less interesting than the interactions of character and location. Maya's unstable affair with her psychologist boyfriend Clément Herrmann (Pierre Rochefort) afforded some agreeably spiky exchanges, and a scene where they each laid out their diametrically opposed versions of why their relationship previously collapsed was both comical and revealing. Maya's compulsive urge to take control of situations may be a crucial part of her professional success, but her Maya-centric view of the world doesn't play quite so well in an intimate-relationship environment. She wants Clément to assist her investigation, but he has to spell out to her why her insistence that he should bring his young son Timothée into the midst of a child-abduction investigation is wildly inappropriate. She gets irritable and can't to see his point.
Noteworthy, too, is the way that Disturbing Disappearances is rooted in an old-fashioned rural France, with its Protestant school and discussions of Protestant and Catholic faiths with Pastor Étienne. Chaotic, multicultural Paris feels light years away. The denouement of this opening case pivoted on a tortuous history of broken family relationships, where the ties that bind had become suffocating and toxic. Different casts appear in different episodes, so it'll be intriguing to see how the series develops.