Hugh Grant: A Life on Screen, BBC Two review - hiding in plain sight? |

reviews, news & interviews
Hugh Grant: A Life on Screen, BBC Two review - hiding in plain sight?
Hugh Grant: A Life on Screen, BBC Two review - hiding in plain sight?
A clever mixture of self-deprecation and self-promotion
Tuesday, 24 December 2019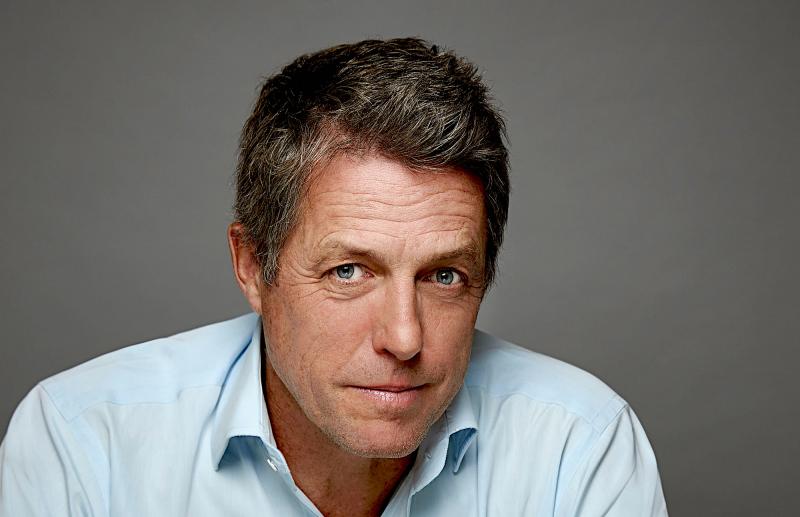 Skilful seducer: Hugh Grant
This charming BBC Two hagiography – which may be a contradiction in terms – opened on a montage of praise, with just a hint of irony for the hugely successful actor Hugh Grant. He was born in Hammersmith Hospital, although neither he nor his father can quite remember.
He felt (he told us) that it was a kind of family tradition as about 800 of his own children have been born there since.
Thus the tone was set for the classic English trope of self-deprecation. Variations on the choreography of backing into the limelight and making jokes at your own expense, so characteristic of many of Grant's film roles, worked brilliantly here as fascinating self-promotion. In essence we were treated to a chronological whip through the films, many of them huge hits, and television appearances from the past three decades where our hero has made his mark. Film clips and interviews were interspersed with Grant being interviewed in his own very posh drawing room. Presumably this was partly a promotional effort for his appearance in Guy Ritchie's forthcoming crime caper The Gentlemen (early omens not terrific).
You'd have to call it a filmography, because no way was it a biography of Hugh Grant, who is skilled at hiding in plain sight. We were bounced through his school days. He won a scholarship to Latymer Upper School where he played many a female role in school drama, including one of the Von Trapp daughters in The Sound of Music, giving him, he remarked, permanent empathy for the plight of actresses. Thence it was on to New College, Oxford, where he was buoyed by his habit, with his mates, of being both badly behaved and pretentious. He was picked up by an agent after a screaming role in a university film appropriately titled Privileged.
Offered a part in Mutiny on the Bounty in Tahiti, he never got there as he had no Equity card. Instead he had an apprenticeship at Nottingham Playhouse, where (although bored) he learned both some humility and the importance of turning up on time, and acquired that precious Equity membership. Praise was threaded throughout. Sandra Bullock called him a National Treasure, Richard Curtis (pictured left) one of the three or four greatest romantic comedy actors in the history of the movies, and others said he was both nuts and kind and generous. Colin Firth revealed that they had not bonded in the two Bridget Jones films. It was suggested that the role he played was close to home, as all acting has a biographical component, so the limelight in this carefully controlled account had some shadow.
Of course there has been luck. When he was sent Four Weddings and a Funeral he rang his agent and said "you've made a mistake, you've sent me a good script". Sixty people had been auditioned for the role and Grant got it on a vote of two to one. Working with Ang Lee (whom he dubbed Fang Lee) on Sense and Sensibility, he protested that he did not get enough stroking as Fang called him boring. Grant called Paddington 2 a genuine masterpiece, but pointed out that there was a pause before he accepted the role, which had been described as written for "a narcissistic washed-up actor". And there was a fascinating sequence on the necessary make-up for his acclaimed role as Jeremy Thorpe in A Very English Scandal.
The programme ended with Sandra Bullock informing us we need him back on film. Grant's own beguiling presence impelled the viewer to agree, and almost compensated for the realisation that we were being most skilfully seduced. For those not automatically allergic, the charisma, clever self-deprecation and all, is palpable.