Ten Percent, Amazon Prime review - a hit and miss British makeover of the French comedy 'Call My Agent' |

reviews, news & interviews
Ten Percent, Amazon Prime review - a hit and miss British makeover of the French comedy 'Call My Agent'
Ten Percent, Amazon Prime review - a hit and miss British makeover of the French comedy 'Call My Agent'
The guest stars shine, but 'Ten Percent' is a satire with an identity crisis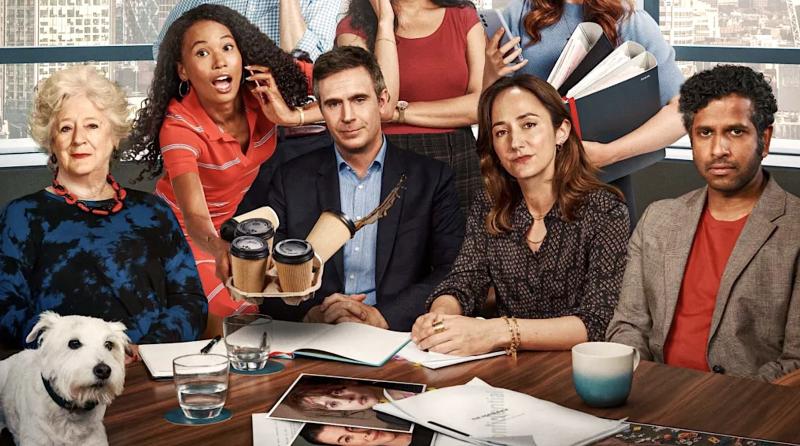 It's OK but it's not French: the Nightingale Hart agency hard at work
When the English-language version of Dix Pour Cent (aka Call My Agent!) was announced, my cafe au lait went down the wrong way. The French TV comedy about machinations at a top-flight Parisian talent agency is a miraculous mix of insouciant charm, an hommage to France's beloved cinema history and a lot of naughty fun, with just a hint of sadness at its core.
It's so indelibly French, who on earth would want to anglicise it? People who simply can't cope with subtitles? People who don't understand that there is a cultural density to even the lightest TV froth that can't be converted into something else? And the more I watched
Amazon
's new
Ten Percent
, the more puzzled I became. Who is this for?
Let's assume it's primarily for those who haven't yet tried Call My Agent!. What do they get? A brand of British satire they may have seen already, for starters, full of office skirmishes, competing egos and zippy stichomythic dialogue – the kind where the characters say very little in turn ("Yes." "Quite." "Yes, absolutely." "Agreed"). This is a signature trick of Ten Percent's developer, John Morton, who created the excellent Twenty Twelve and W1A.
These viewers can enter the backstabbing world of the Nightingale Hart agency with a fairly good comedy road map. As episode one begins, the agents are in their London offices, dealing with the crisis du jour: a prime role in a superhero franchise is being withdrawn from one of their clients, Kelly Macdonald, as she has belatedly been deemed too old by the Hollywood producers, But how to tell her?
The firm's co-founder, Richard Nightingale (Jim Broadbent), and his son Jonathan (Jack Davenport, pictured above with Maggie Steed), have to negotiate that minefield, only to be landed with another one in episode two -- discovering two NH clients have separately been promised the same peachy film role. One is Jonathan's, one a colleague's client. Cue a mini turf war.
So there are familiar names in the cast, a potentially glamorous subject, a promising warring office setup, where – the original's calling card – each week well known actors turn up to spoof themselves. What there doesn't seem to be is the sheer chic of the original: its spacious glossy premises, a cultural hinterland where even badly behaved actors are revered and not branded as luvvies, the stylish cut of the actors' gib. Most of the French cast were little known faces, so we weren't distracted by their CVs and just basked in their otherness.
That would be fine if Ten Percent accepted it's a prawn sandwich to the French version's croissant and embraced its own otherness. But instead it's a bewildering hall of mirrors, where each of the French characters has an almost identical Brit double. There's the eccentric assistant with a large embonpoint (Rebecca Humphries, pictured below) who is madly in love with Jonathan; the black receptionist with ambitions to be an actress; the agent who is attracted both to her and the future financial rewards of her hidden talent; the veteran agent in statement jewellery (Maggie Steed) who cofounded the firm. And there's the queer agent, played with such heft by Camille Cottin in the original, here by a game Lydia Leonard, who sports a similar hairstyle but sadly not the same electric personality. Only repurposing Jonathan as the son of the firm's founder, and transforming his wife from a smart Parisienne into a frump in flats and lumpen dresses (Natasha Little drew this short straw), seem to be the major detours from the original in the early episodes. Even the opener's plot is a replica of the French show's, with Cécile de France as the spurned client.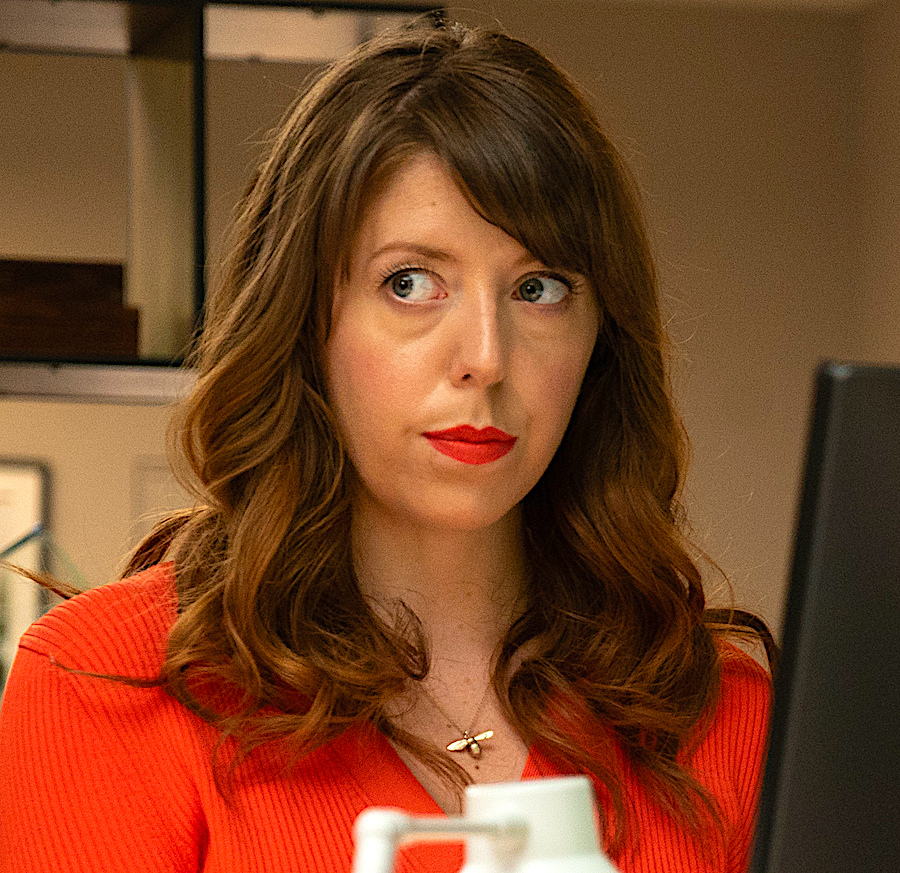 Playing matchy-matchy is only a few notches above Tetris, though. Where the juice lies for Call My Agent fans – and all Ten Percent viewers – is in the show's guests. In the second episode that means Helena Bonham-Carter and Olivia Williams, who run rings around the agents trying futilely to hide the truth of their clashing casting from them, and then just run. "Look, they're escaping!" says a staffer.
Episode three's star turn is even better, a punchy Dominic West, who's signed up for a mobile-phone-based Hamlet, the vision of whizzy young director Robert (Joshua McGuire), and loathes it. But I had to ask again: who is this show really for? The laugh-out-loud comedy here benefits from the audience knowing modish theatre directors are obsessed with new-tech gadgetry and have actors film themselves onstage. One London Hamlet recently actually was part-played as security-camera footage, the vision of a whizzy young director called, um, Robert… Never mind, seeing West trying to type out a text version of his soliloquy on a smartphone is still very funny.
Guests to come include Phoebe Dyvenor, David Oyelowo, Emma Corrin, Himesh Patel, David Harewood, Clémence Poésy. For this strand, five stars. There's also a lovely recurring role for Tim McInnerny as a washed up, drying out actor with stage fright. But in other ways Ten Percent feels like a show with an identity crisis. Rather than strike out on its own, it is intent on signposting that it's just like the original when it can't quite be. The first season of Dix Pour Cent ends with Arlette and Andrea, the agency's old and young mainstays, walking off over the Seine to see an arthouse film, discussing the glories of French cinema as they go. What will their Ten Percent equivalents talk about in this scene? Carry on Up the Khyber and James Bond?