Les Rencontres d'Arles 2019 review - strength in tradition |

reviews, news & interviews
Les Rencontres d'Arles 2019 review - strength in tradition
Les Rencontres d'Arles 2019 review - strength in tradition
To celebrate its 50th year, the photography festival takes a long view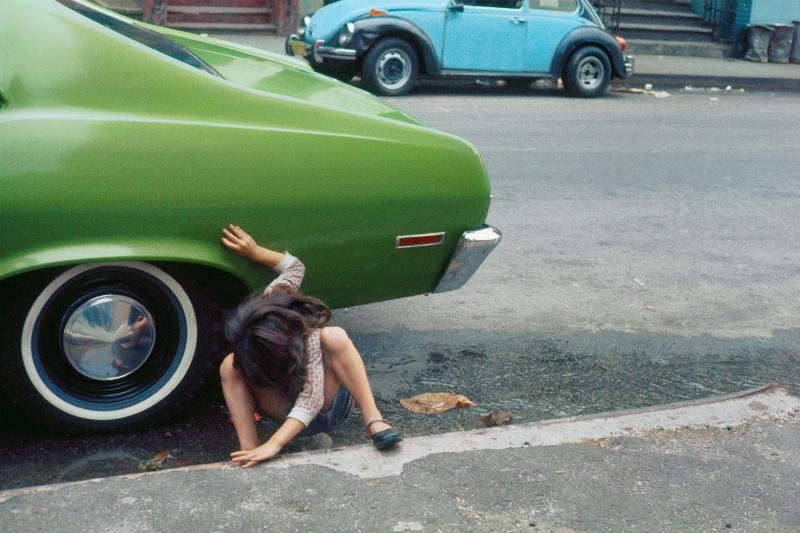 Helen Levitt, New York, 1980.
With 50 curated exhibitions spread across the town, there is much to see at Arles. In an effort to whittle it down I asked the man in the press office what was hot. "The weather," he replied deadpan.
For this feast we have to thank Lucien Clergue, who founded the festival in 1968 with Jean- Maurice Rouquette and Michel Tournier and whose photographs were shown here some 17 times before his death in 2014. This year we can see some of them again. Clergue & Weston mounts a selection of his images alongside a repeat of Edward Weston's show which in 1970 introduced him to the Rencontres, and therefore to Europe. But although we owe Clergue a great debt, time doesn't care and his images suffer in comparison with Weston's, whose eye for form confirms him as a great photographer – who else could make a mystery out of a cabbage? Clergue's work seems muddled and unclear by comparison.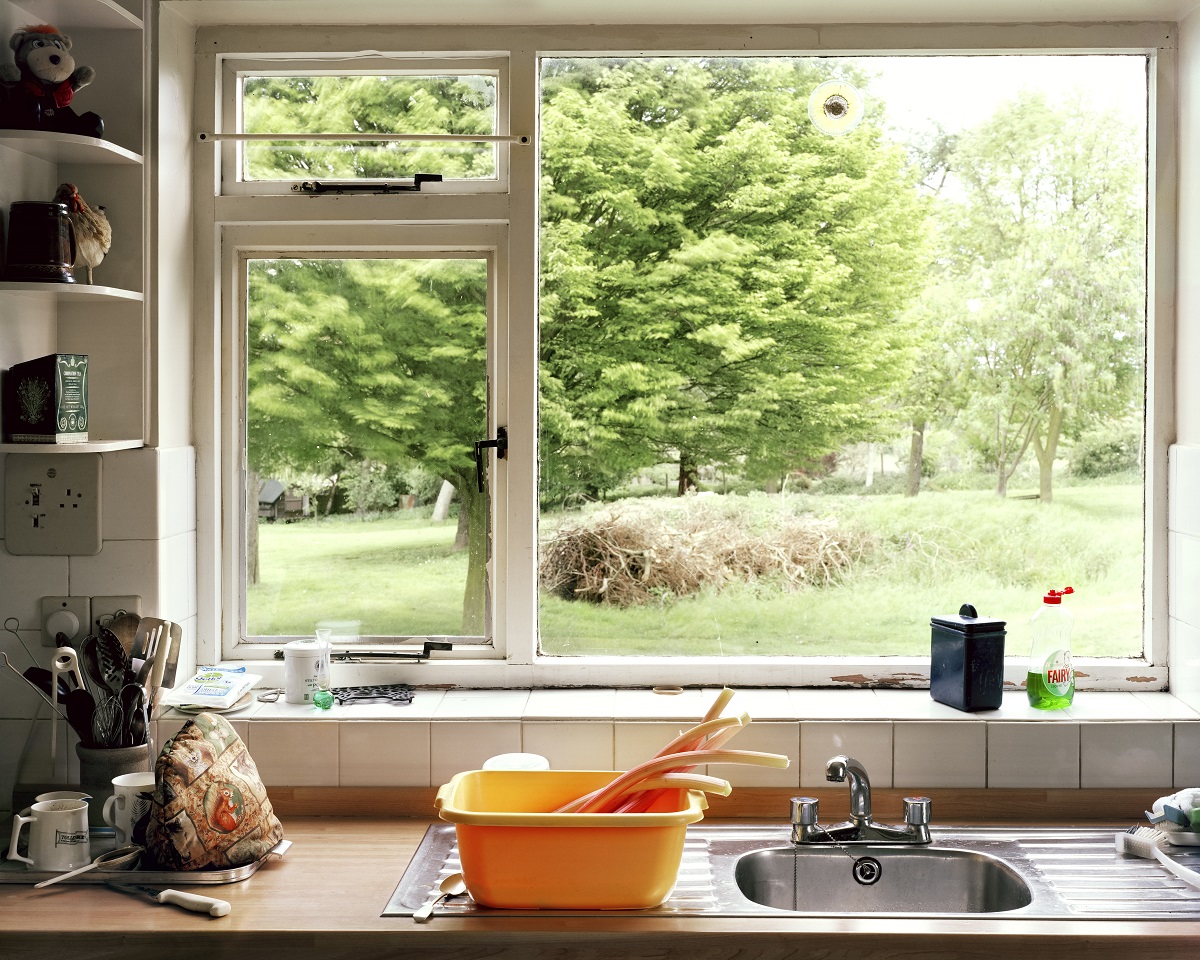 Home Sweet Home is an unsettling collection of images from a number of photographers which celebrate the British love of home – sort of (Pictured above: Andy Sewell, Untitled, from the series Something like a Nest, 2014). We start with sinks, flowers, lavatories and cupboards and progress to the inhabitants. Are we being mocked? There's No Such Thing As Society is overtly political, blaming the poverty shown by the images on Margaret Thatcher and her policies. Will the pictures last? They seem less convincing than Helen Levitt's street images from the poor areas of New York in the Thirties and Forties, which enjoy a major showing this year in Observing New York's Streets. Levitt doesn't preach and her subjects are not victims, they are protagonists, owning their space (Main picture). Levitt is shown alongside The Unretouched Woman, photographs by Eve Arnold, Abigail Heyman and Susan Meisalas which do what they say on the tin.
A great joy is The Saga of Inventions. Thousands of photographs and films were produced in France between 1915 and 1938 as part of a national policy to encourage scientific and industrial research, first in war and national defence, and later in civil and domestic life. Often shown against plain backgrounds these strange machines take on a life of their own. We progress from the compressed air bugle and a device which enabled one to answer the telephone while wearing a gas mask to early vacuum cleaners and dishwashers.
Acoustic cones in the form of massive ear trumpets were developed to detect approaching aircraft (pictured above) and a taxi could be equipped with a 'pedestrian protection device' which clipped obstructing pedestrians at the ankles, picked them up and deposited them in the gutter. (Pictured above: Georges Mabboux's acoustic horns to locate aircraft, May 31, 1935).
Marian Teeuwen's Destroyed House is a collection of large scale images of houses in various stages of demolition, some from war zones. They have an abstract quality and the lighting and composition produces an astonishing beauty in the destruction. In Eldorado Christian Lutz shows late capitalism at its most dehumanising. The luxury presented in these large colour images of Macao's casinos must be someone's idea of heaven, but is it for this that we are destroying the planet? Oddly these images are more shocking than Datazone, Philippe Chancel's attempt to document the alarming symptoms of decline in the most sensitive areas of the world.
On the subject of zones, The Zone is about the 250 metre strip of land round the fortifications of Paris in 1844. The area was supposed to remain empty but gradually filled up with poor people. The exhibition shows official photographs taken between the wars to justify removing the shanty towns which had been built there and images by Eugène Atget, Germaine Krull and Andre Kertész showing the vital life of the community. Walls of Power shows a different type of zoning – man made barriers to migration in Europe.
Germaine Krull, the German photographer, sailed from Marseille to Rio in 1941 with filmmaker Jacques Rėmy and a motley crew of dissidents including Claude Levi-Strauss, all trying to escape the war. Their voyage in a freighter was fairly hellish. In A Voyage Marseille- Rio 1941 we see Krull's snaps of on-board life. And there is much more. La Movida tells us the story of the youth movement in Spain in the 1980s. Libuše Jarcovjáková shows her rackety life in communist Czechoslovakia, Tom Woods shows women from Liverpool, Pixy Liao shows us her naked boyfriend and so on and on.
There are many more women photographers this year, but tradition is still strong. If you ask whose pictures leap from the walls, it's Weston, Arnold, Levitt, Heyman and Meisalas. Those 20th century Americans are still the ones to beat.
There are many more women photographers this year, but tradition is still strong
rating
Explore topics
Share this article