A Kendra Greene: The Museum of Whales You Will Never See review - a thoughtful museum piece |

reviews, news & interviews
A. Kendra Greene: The Museum of Whales You Will Never See review - a thoughtful museum piece
A. Kendra Greene: The Museum of Whales You Will Never See review - a thoughtful museum piece
The idiosyncratic character of a nation, captured by collectors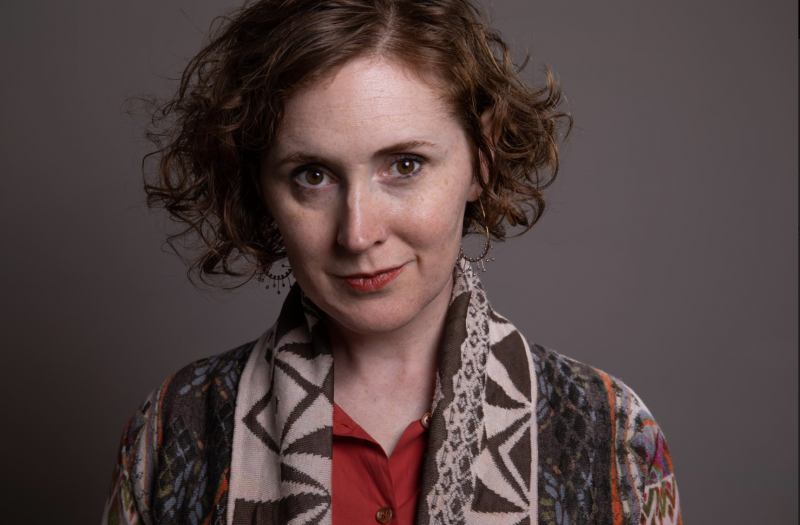 Writer and artist Kendra Greene
The Museum of Whales is an unfolding: a slow process of describing a country, its people, and its past through its esoteric and bizarre museums. The book is structured into galleries and cabinets, like the museums it describes, and the text is accompanied by often mysterious line drawings with their own key at the end.
There are just a few museums that are the main focus, beginning with the Icelandic Phallological Museum, which is just as delightfully and childishly funny as it sounds. Greene is very good at gentle humour, with a particularly memorable description of "necropants" (you'll have to read the book to find out – Googling is not for the faint-hearted).
However, until about halfway through The Museum of Whales You Will Never See, A. Kendra Greene's book feels a little frustrating. The introduction ('Arrival') is slight, fairly vague, and gives scant summary of the purpose of the text. This feeling is emphasised by the book itself, which is dilatory and often tangential, but far from being an irritation, this emerges as one of the book's great strengths. As Greene herself explains: "Because not just here but always, something happens at the edges".
Museums are odd places, presenting a summation of their subject through a limited number of objects. No amount of radical reinventions and thoughtful text and interpretation can change that fact. Greene focuses on these museums' idiosyncrasies, particularly notable given that all of the places that she describes were opened by lay persons, not the government. Each institution speaks about the curator and their community; and through these, Greene gives a very good history of Iceland, from its brutally tough beginnings to the affluence of the present day. Her dilatory narrative is, again, of benefit here, as this information is spread out enough as to never feel obtrusive. It also becomes (without sounding cliched) a history of a country told through its people – arguably one of the main purposes of a museum. Greene also has an admirable lightness of touch when she demonstrates what is not included in these institutions – what is always lost in the obsolescence-lacunae between the use of a thing and its memorialisation, when it is just junk in someone's attic.
If Greene's book has a downside, it is that, as with a lot of other publications like The Museum of Whales, she has a tendency to make grand or dreamy statements that are a bit too sincere. There is a fair amount of museum theory thrown in, which doesn't feel tokenistic, but can sometimes also feel a bit pat, or too neat. At the same time, her grand calls to action become necessarily urgent, as she describes how climate change has affected Iceland, as it has the rest of the world.