Rachel DeLoache Williams: My Friend Anna review - a fraudster for the Instagram age? |

reviews, news & interviews
Rachel DeLoache Williams: My Friend Anna review - a fraudster for the Instagram age?
Rachel DeLoache Williams: My Friend Anna review - a fraudster for the Instagram age?
The strange story of New York's fake heiress, told by her best friend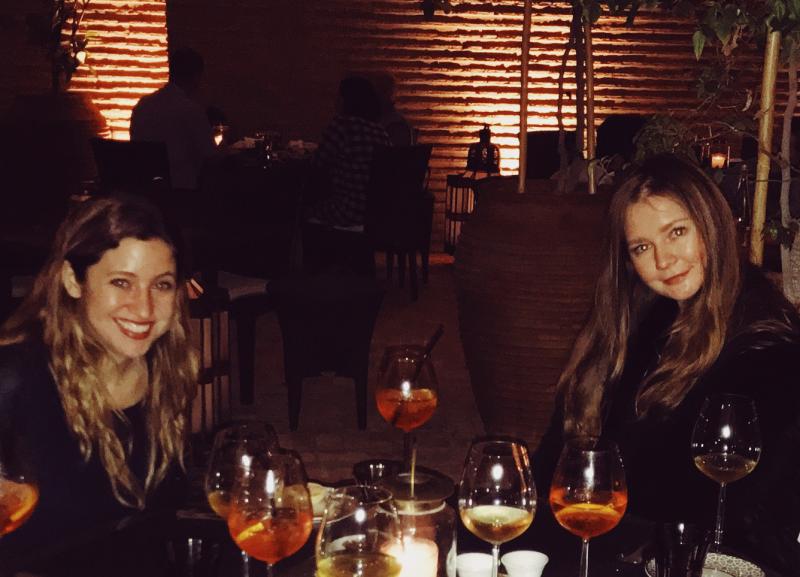 Of all the ventures that super-fraudster Anna Delvey might have chosen as bait for her victims, an exclusive art club was surely a masterstroke.
Self regard, cunning, greed and snobbery have never been in short supply in the art world, but in the aftermath of the 2012 revelation that
New York
's venerable Knoedler Gallery had knowingly been dealing forgeries for more than 20 years, Anna Delvey (real name, Anna Sorokin) was just one more fake in a business awash with them.
Delvey arrived in New York in 2014, inserting herself into the city's most fashionable and wealthy circles, where she passed herself off as a German heiress with an ambitious plan to open the Anna Delvey Foundation, a Soho House-style club in the Flatiron District of Manhattan. Credit cards were "forgotten", or rejected, cheques bounced, enormous hotel and restaurant bills were left unpaid, but Delvey's apparently immense wealth seems to have granted her license – unimaginable to people of average means, of course – to overlook relatively trivial matters of financial administration.
Businesses large and small, including the architects and designers who had set to work on plans for the Anna Delvey Foundation, lost huge amounts of money to her deception, though none was as comprehensively hoodwinked as Vanity Fair photo editor Rachel DeLoache Williams, whose memoir charts her gradual realisation that her close friend was a con artist, draining her of money and sanity in equally devastating measure (Main picture: the author pictured with Anna Delvey, right).
Inevitably, bystanders will ask how so many were taken in by someone who was in hindsight a highly suspect character. Williams gets in first with an excoriatingly defensive introduction, in which she casts her own trusting nature as decency, not naivety, an equally fierce epilogue lamenting the tendency "to be judgemental, to blame the person who was tricked rather than the trickster."
You'd have to be supremely hard-hearted not to feel sympathy for Williams, and her tale of how she ended up footing the $62,000 bill for an exclusive riad in Morocco is a feat of suspense-filled storytelling. Having been invited to Morocco by Delvey, Williams ended up booking the flights, and ultimately paying for the hotel, "caving to the pressure" and handing over not only her own card, but her corporate credit card too.
Williams describes the shards of "white-hot terror" that pierced a stifling blanket of anxiety and depression as she slowly began to understand what was happening to her. Even now, she says, she lies awake at night, "spiraling into negativity, looking for proof, wherever I can find it, that all of my most irrational insecurities are true." Less easy to glean from her account is exactly what is was that made Delvey so attractive in the first place. She writes of Delvey's "hypnotizing manner", but describes only her appearance, which was, says Williams, "endearingly kooky, not polished or prim. Her hair was wispy, her face was naked, and she was constantly fidgeting with her hands."
Perhaps Spodek was just doing what good defence lawyers do when he compared his client to Frank SinatraFar from hypnotising, Delvey sounds immensely tedious, and not just because of her habit of coming out without her wallet. Unpleasant and annoying habits are more plentiful than examples of her charismatic appeal, but though they mount up to an unattractive pen portrait, as individual instances of bad behaviour they seem more immature than monstrous. She dismisses someone as a peasant; she insists on connecting her iPhone playlist to the taxi's sound system, unfazed by the discomfort of those around her. On one occasion, she is caught in front of a mirror, telling herself how pretty and rich she is (Pictured above: Anna Delvey on Instagram).
Understandably blinded by hurt and discombobulation, Williams's account offers no real insight into Delvey's hold on those around her. For that we have to look to her trial last spring, and specifically the behaviour of her lawyer Todd Spodek. Perhaps Spodek was just doing what good defence lawyers do when he compared his client to Frank Sinatra, but at times, surely, he was awestruck, and maybe a little bit in love. "Through her sheer ingenuity, she created the life that she wanted for herself," said Spodek. "Anna didn't wait for opportunities, Anna created opportunities. Now, we can all relate to that. There's a little bit of Anna in all of us."
It was her trial that made Anna Delvey internationally notorious. Things took a bizarre turn when she appeared in court dressed, day after day, in beautiful clothes: "a plunging Michael Kors shift dress on one day, a sheer black Saint Laurent top with Victoria Beckahm trousers on the next". It turned out that she was being dressed by a stylist, paid for by who knows whom, though Williams speculates that Netflix, who have bought the rights to serialise the Anna Delvey story, had paid both for the stylist and the lawyer.
In maintaining something of her invented, rich heiress persona through her trial, Delvey held up the the truth and showed it to be not just flimsy, but strangely inconsequential. Though cast as the "Soho grifter", her deception was so much more than a financial crime, amounting to a sustained exercise in delusional self-aggrandisement, facilitated by a culture that saw her behaviour as unremarkable. Todd Spodek's defence of Anna Delvey cast the blame far and wide: in his assessment Delvey was just like everyone else in the upper reaches of New York society: "People were fake. People were phoney. And money was made on hype alone."
Instagram fed the hype, making Anna Delvey a cautionary tale for – or more accurately, about – the online generation. Her story satisfied already well-worn tropes about curated lives assembled for public consumption by millennials brought up to believe that they can achieve anything they put their minds to.
But in the end, it was not through Instagram that Delvey made her mark: in fact, her con was old-fashioned, relying on real, analogue networking, and the time-honoured ruse of claiming an aristocratic pedigree. The shallow world of plutocrat contemporary art collectors was the true vehicle for Delvey's con, among whom she could hide in plain sight.
My Friend Anna: The True Story of Anna Delvey, the fake heiress of New York City by Rachel DeLoache Williams (Quercus, £16.99)