BBC Proms 2010: theartsdesk recommends |

reviews, news & interviews
BBC Proms 2010: theartsdesk recommends...
BBC Proms 2010: theartsdesk recommends...
Our music writers mark their cards for the greatest classical show on Earth
It's that time again. The BBC Proms - in classical music terms, the greatest show on Earth - begin tonight with Mahler's massive Eighth Symphony. From Bryn Terfel in Wagner on the second night of the Proms to Sir John Eliot Gardiner and Monteverdi's Vespers on the second-to-last night. theartsdesk's music writers choose the performances they're looking forward to.
IGOR TORONYI-LALIC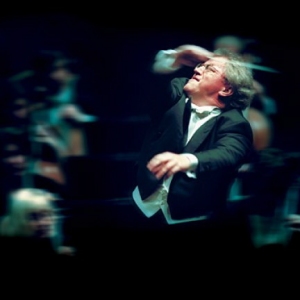 The credit crunch has no doubt played havoc on this year's season. Only one visit from an American orchestra and three big-gun orchestral visits from Europe will find their way to the Royal Albert Hall this year. Which actually is no bad thing. Out go the crowd-pleasing baton-wavers, the tired former titans - Haitink, Mehta, Levine, Barenboim and Jansons - and in come a number of undervalued young and middle-aged bucks, now given top billing.
Expect standout performances from the likes of Jonathan Nott, Semyon Bychkov, Osmo Vänskä (pictured above), Yannick Nézet-Séguin, Daniele Gatti and Donald Runnicles. There's the usual bravura programming from Nott, with works by Ligeti, Benjamin and Ravel and Aimard playing Mozart (Prom 22, 2 August). Vänskä, fresh from his extraordinary Sibelius cycle, brings his fine Minnesota Orchestra for two programmes of Bruckner, Barber, Berg and Beethoven (Proms 56 and 57, 27 and 28 August). Runnicles brings the rejuvenated BBC Scottish Symphony Orchestra down for Mahler's Third (Prom 24, 4 August). Most exciting of all, however, is the visit by the criminally underrated Herbert Blomstedt with the Gustav Mahler Jugendorchester to perform Hindemith's glorious Mathis der Maler Symphony and Bruckner's tormented Ninth (Prom 62, 1 September).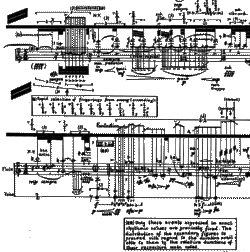 Contemporary music has arguably never had it so good or so varied, with new (or newish) work from the impossibly tough - James Dillon and Brian Ferneyhough (one of his scores pictured left) - to the impossibly pleasing - Julian Anderson, Simon Holt and Graham Fitkin. Two contemporary music proms stick out: David Hill and the BBC Singers performing British choral numbers from the likes of Judith Weir and Bayan Northcott (Prom Saturday Matinee 5, 4 September) and experimentalists Cornelius Cardew, Howard Skempton, John Cage and Morton Feldman take centre stage in a late-night Prom with John Tilbury and the BBC Scottish (Prom 47, 20 August).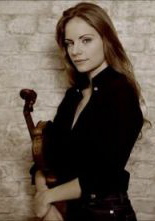 I have one gripe: top-class crop of violinists on offer here - Leonidas Kavakos, Julia Fischer (pictured right), Henning Kraggerud and Lisa Batiashvili - but a much weaker bunch of pianists are to be found. And I have no confidence that Paul Lewis merits the headline act of performing a cycle of the Beethoven piano concertos. Best value will be had from the sparky Simon Trpčeski (Prom 4, 19 July), the rarely seen cool customer Christian Zacharias (Prom 12, 26 July) and, when on form, the brilliant Richard Goode (Prom 50, 22 August).
EDWARD SECKERSON
It's a hell of a leap from the cobbler-poet Hans Sachs to the demon barber Sweeney Todd but Bryn Terfel will have them both licked. Of course, I am duty bound to affirm my passion for Broadway and a fanatical allegiance to Stephen Sondheim (pictured left) and Richard Rodgers by choosing Sondheim at 80 (Prom 19, 31 July) and John Wilson's Rogers and Hammerstein Celebration (Prom 49, 22 August). So let's call that one choice. Rodgers was the greatest popular melodist of them all and Wilson's dazzling hand-picked orchestra will endorse my extravagant claim.
As programming goes, Vladimir Jurowski's all-Russian evening (Prom 40, 15 August) is a sensationally dark and satanic prospect with the monstrous exorcisms of Prokofiev's Fiery Angel 3rd Symphony a fittingly nightmarish climax. And Simon Rattle and the Berlin Philharmonic (Prom 66, 4 September) intriguingly offsets Strauss' Four Last Songs – featuring Karita Mattila (a big, shining Albert Hall voice to recall the great Kirsten Flagstad who originated them) – with a trio of Second Viennese School masterpieces including Berg's astounding Three Pieces for Orchestra. Last but not least, the auspiciously talented Yannick Nézet-Séguin shows off his new orchestra, the Rotterdam Philharmonic, in a programme of Mahler (the deeply poignant Rückert-Lieder with Simon Keenlyside) and Beethoven - Symphony No 3 Eroica. Expect fire and heroics.
DAVID NICE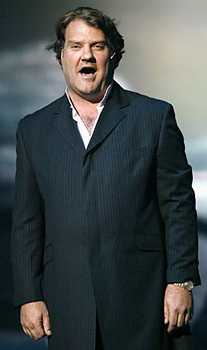 At the beginning, with anniversary hero Mahler, seems like a very good place to start. The Eighth Symphony (Prom 1, 16 July), is one of those blockbusters which really deserve the Albert Hall – and if previous instalments in Jiří Bělohlávek's long-term Mahler cycle with the BBC Symphony Orchestra have been anything to go by, it will be world-class. Many of the soloists are unknown to me; not so the distinguished roster for the Welsh National Opera Meistersinger the following evening (Prom 2, 17 July), left to fend for themselves after the overwhelmingly detailed and brilliant production from the only true directing genius of our opera stage, Richard Jones; expect big things from Bryn Terfel (pictured right) who has been wowing Welsh audiences with his Hans Sachs. To have two of the biggest vocal joybursts in the history of music on consecutive nights will be quite something.
Otherwise, I can't get quite as excited about the rest as I have been by Life Beyond the Proms in the shape of this current London season. I'm looking above all for the kind of imaginative programming we've been having from the BBCSO in its Martinů symphonies series and Jurowski's brilliant gambles with the London Philharmonic (toned down a bit for 2010-11).
Most enticing in that respect – and most exciting of the rather low-key visiting orchestras strand this year - is the Danish Radio Symphony Orchestra's visit with the enterprising Thomas Dausgaard, blending Ligeti with the wildly eccentric Ruud Langaard's Music of the Spheres and two more familiar works: Tchaikovsky's Violin Concerto and Sibelius's Fifth Symphony (Prom 35, 11 August). Dausgaard's Schumann programme should be interesting, too, another anniversary tribute to a less well-featured figure with the added bonus of Nina Stemme (pictured above) in Berlioz (Prom 51, 23 August). But the great thing about the Proms is that you can always be taken by surprise even in the most obvious programming, as I was last year by Salonen's Ravel and Jurowski's Brahms. So no doubt when it comes to it I'll be as enthusiastic as anyone - and down in the arena when I can, which is the only place to hear anything properly.
ISMENE BROWN
The Proms for me is all about size - the unique thrill inside the great dome of the choral occasion or the huge voice riding a large orchestra, and the feeling in the audience of being entirely enclosed in the experience (the Albert Hall is as great for music as it is terrible for dance). I'm interested in Monday 19 July's concert (Prom 4) with the Liverpool forces under Vasily Petrenko with the fastidious Simon Trpčeski (pictured right) in an almost sickly romantic programme of Schumann, Rach 2 and Tchaikovsky, which will be a big test of the acoustic - treacle oozing about in that vast space - and yet I expect these particular hands may avoid a sugar overdose. Simon Rattle has also given himself two Prom-sized tasks: on Sunday 1 August (Prom 21) to field two huge voices with the Orchestra of the Age of Enlightenment in Berlioz and Wagner, Violeta Urmana and Ben Heppner, and on Saturday 4 September (Prom 66) balancing the more silvery Karita Mattila and the Berlin Philharmonic in gorgeous and increasingly pared-down Viennese sounds of Strauss, Webern, Schoenberg and Berg.


The youth concert on Saturday 7 August (Prom 29) offers the inspiring Semyon Bychkov in charge of the National Youth Orchestra and a very jolly programme of Dukas, Berlioz and the richly talented British composer Julian Anderson. More avant-garde sounds that contrarily reach back into what now seem the mists of old hippy time are those of John Cage, Howard Skempton, Cornelius Cardew and Morton Feldman on Friday 20 August (Prom 47) with the BBC Scottish SO and Ilan Volkov, a night that might answer a few questions of why some musical experiments are more imitable than others. Finally, an irresistible almost-the-last night of the Proms is Friday 10 September (Prom 75), a potentially transfixing evening of the Monteverdi Vespers under Sir John Eliot Gardiner, with His Majestys Sagbutts and Cornetts (pictured left) among others - as I said, for me choral music inside the Albert Hall is possibly the perfect combination.
JONATHAN WIKELEY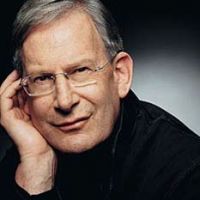 The big draw this year has to be Monteverdi's Vespers of 1610 with John Eliot Gardiner (pictured right), the Monteverdi Choir, English Baroque Soloists and friends (Prom 75, 10 September). In this anniversary year we've had a good number of Vespers offered up but this one promises to be special as it harks back to Gardiner's first concert at the Proms - the first full performance of the Vespers at the Albert Hall (with no less than Andrew Davis on organ) in 1968, as a fresh-faced 24-year-old.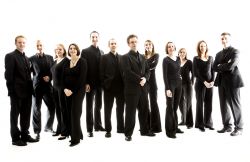 For the most part, other early music offerings are sensibly held in the more accommodating acoustics of the Cadogan Hall. Don't miss the ever-entertaining I Fagiolini singing ancient and modern (Proms Saturday Matinee 3, 21 August) and Stile Antico (pictured left) adding the luscious harmonies of its Song of Songs programme to the mix (Prom Chamber Music 6, 23 August). "Bach Day" on 14 August veers from the sublime - the complete Brandenburgs, again with Gardiner (Proms Saturday Matinee 1 and 2) by way of an organ recital from David Briggs (Prom 38), to the frankly ridiculous: a concert of Bach arrangements with the Royal Philharmonic Orchestra and Andrew Litton (Prom 39), including two new pieces and a selection of outrageous orchestral reworkings. Wonderful.