Boxing Day Bloat: theartsdesk recommends |

reviews, news & interviews
Boxing Day Bloat: theartsdesk recommends
Boxing Day Bloat: theartsdesk recommends
Go out and get up to something festive in the next week
Saturday, 26 December 2009
The morning after the day before has dawned. If you're not inclined to join the shopping queues, theartsdesk is happy to suggest alternatives. Our writers recommend all sorts of cultural things you could get up to in the next week.
See Wicked. This smart, feisty show is not just for teenage girls (though heaven knows they'll thank you for taking them) but will tweak at the imagination and tickle the funny bone of anyone who's ever contemplated the back-story of The Wizard of Oz. Stephen Schwartz's zingy score is one of the best to have come out of Broadway in the last decade and you really haven't lived till you've seen Elphaba (she's the green one) "Defying Gravity" in the act one showstopper. Edward Seckerson
Watch the new print of North by Northwest in the gas-lit Hyde Park Picture House in Leeds. It's showing on 29 and 30 December. It is the nicest small cinema in the country. Graham Rickson
Read Stefan Zweig's The World of Yesterday. In recent years Pushkin Press have been publishing new translations by Anthea Bell of the great pre-war Austrian writer (pictured). He mostly wrote novels which he pared down into compelling stories. Beware of Pity, his only full-length novel, is unputdownable. The same goes for The World of Yesterday, his modest, humane memoir which shines a light into the Austro-Hungarian world which vanished in the 1920s and whose replacement sent Zweig towards exile and eventual suicide. Jasper Rees
Check out An Englishman In New York on ITV on Monday 28 December. Back in 1975 The Naked Civil Servant was the making of the young John Hurt as he gave a hugely charismatic performance as the gay icon Quentin Crisp. The new film covers Crisp's later years in New York and promises to be a treat. Thomas H Green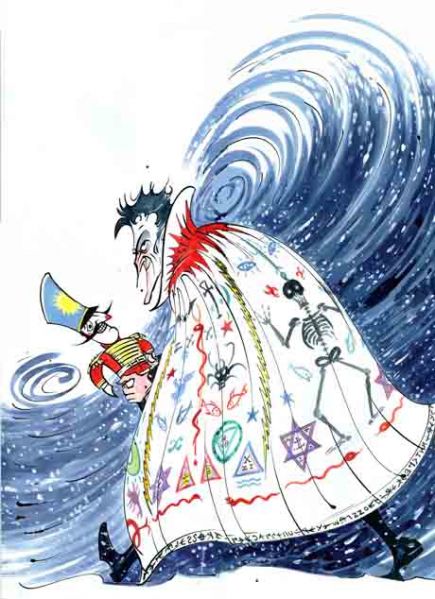 Crack Gerald Scarfe's Nutcracker. Last time out for English National Ballet's eyewatering cartoon of a traditional ballet designed by the political cartoonist thinking about Elvis, Viagra, zimmer frames and a gigantic fridge full of snowflakes. Two performances today at 2.30 and 7.30pm at the London Coliseum, St Martin's Lane, London WC2, and further performances till 3 January (box office 0871 911 0200). This is said to be the year this trendy production closes up. Next one is a cert to be far more conventional. Ismene Brown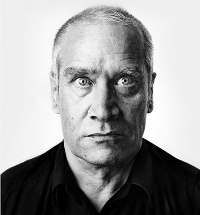 Get shot by Wilko Johnson. Ex Dr. Feelgood guitarist Wilko Johnson plays the kind of R&B favoured by skinny white boys in the Seventies; literally blues with a bit more rhythm. He is also given to doing machine-gun impressions with his guitar and "shooting" the crowd. Those wishing to be shot may come to The Flowerpot, Derby, 19th December, or the 100 Club, London 30th December. Buy tickets here. Russ Coffey
Knock over some vases in the British Museum's new Chinese Ceramics Gallery. Having smashed the family china in post-pudding arguments on Christmas Day, come and see what has survived from the other side of the world. There are 1,700 beautiful examples of pots, plates, cups and vases of all shapes and colours and designs, and the low lighting won't aggravate hangovers. You can also pop into Revolution on Paper for macabre Mexican laughs. Josh Spero
Get served mulled wine and mince pies by staff in Victorian gear at the Charles Dickens Museum in Bloomsbury. On Boxing Day there are special readings of Dickens seasonal favourites and a showing of the film of A Christmas Carol. Peter Culshaw
See Avatar through 3D specs. Yes, it's essentially a kid's film with a script that's clunky and free of nuance and a human cast who are out-acted by CGI aliens. But on the plus side it's exquisite to look at and it's the first time a film has convincingly demonstrated that 3D really is the future of cinema. Howard Male
Book for Twelfth Night at the Duke of York's Theatre. An antidote to mid-Winter blues, this seasonal show is a good belly laugh, especially on a full stomach, and stars Richard Wilson, Mr Bah Humbug himself. Aleks Sierz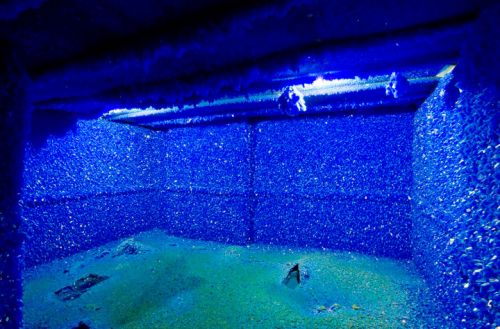 Grab your last chance to see Seizure, a toxic (and very blue) Santa's grotto created by the Turner Prize nominee Roger Hiorn in a South London council flat with the help of copper sulphate crystals. Open from 27 December until 3 January (closed 1 January). Sheila Johnston
Singalong to The Snowman. The most Christmassy song children know today is "Walking in the Air", and it's laid on with generous hand in the hugely popular staging of Raymond Briggs' melting story at the Peacock Theatre, off Kingsway, London WC2. Today at 2.30pm, and performances till 11 January. (box office 0844 412 4300). Ismene Brown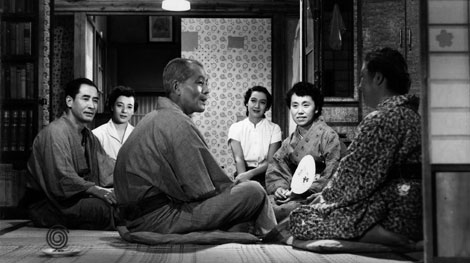 Fed up with the family? No director anatomised the joys, cruelties and ineluctable tensions of families more exquisitely than Yasujiro Ozu, the Japanese master whose work is celebrated at the BFI Southbank throughout January. One of his best known, most heartrending films, Tokyo Story, is also getting a limited re-release. Sheila Johnston

Size up the Christmas tree in Trafalgar Square (all 20-plus metres of prime, white-light-emitting Norwegian spruce) before going on to gross out on all six of the magnificent concerti grossi that JS Bach dedicated to the Margrave of Brandenburg, as performed at 7.30pm on Monday 28 December by the crack soloists of Dietrich Bethge's conductorless London Octave in the newly restored church of St Martin-in-the-Fields (nestling in the top north-east corner of the square). Mark Pappenheim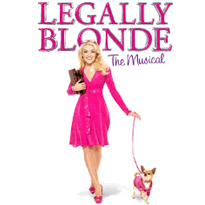 Check out Legally Blonde: The Musical. The critics don't get their first glimpse of this new show based on the popular Reese Witherspoon movie until 7 January, but you can catch it straight after Christmas. It should be brash enough to brighten the winter gloom; Duncan James from Blue stars opposite the prodigiously talented Sheridan Smith (of Two Pints of Lager and a Packet of Crisps fame). Buy tickets here. Sam Marlowe
Brave a lean and hungry beast when Suzy Templeton's Oscar-winning animation of Peter and the Wolf meets a full, live orchestra at the Royal Festival Hall (4pm and 6pm 28-30 December). The genius of the film was to tell Prokofiev's musical tale without the text. Fresh words have been added here by Simon Armitage, to be read by Burn Gorman, so how that works remains to be seen. The score and the film, though, are both uncompromising masterpieces. David Nice
Four's company: no British quartet is providing more passionate accounts of the great chamber repertoire than the Doric Quartet, all of whom are still in their 20s. Their Wigmore Hall recital on 29 December, made up of lyrical works from Mozart, Beethoven and Janácek, is guaranteed to warm the cockles. Igor Toronyi-Lalic
Make forThe 39 Steps at the Criterion Theatre in Piccadilly Circus. Patrick Barlow's take on John Buchan's Richard Hannay classic is splendidly daft, yet uncannily faithful to the spirit of the original. Four actors and a handful of props create such marvels as a plane crash and the Forth Bridge. Ripping. Adam Sweeting
Investigate your identity at the Wellcome Collection in Euston Road. As the decade ends, the question of identity is still being asked. If you've ever wondered who you are, you might find some answers at Identity: Eight rooms, nine lives, a free exhibition which mixes science and humanity. Aleks Sierz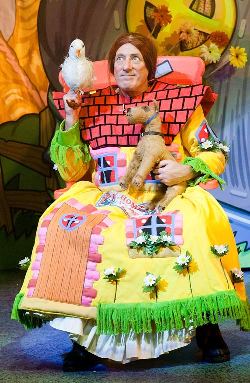 Pop your panto cherry. If you have ever heard yourself say, "I've never been to a panto", now's the time. Panto is the quintessential British entertainment - bawdy, silly, sparkly and never taking itself too seriously - and this week is a great time to go as there'll be just the right balance of children and adults in the audience. Do try to bring someone along because you will feel happier about hissing and booing the baddie, or shouting "He's behind you!". And you really won't feel foolish taking part in the singalong. Honestly. The romantics among you may want to see Cinderella or Snow White, while there's broader comedy in Aladdin, Mother Goose or Jack and the Beanstalk. For something in between, try Peter Pan, but I would always recommend first-timers see a panto with a "Dame" role, as cross-dressing is to panto what butter is to toast. The most famous Dame in the land is Berwick Kaler, who has been putting on pantos at Theatre Royal York for 30 years. This year they're doing Humpty Dumpty. The big commercial pantos are put on by First Family Entertainment and Qdos, but local, smaller theatres have a great record too, so they are worth checking out. Veronica Lee
And if you're not in the sceptr'd isle, try these:
Berlin. The Schaubühne is one of Europe's key theatres. Shakespeare is done infrequently there, but its current, slightly crazy Hamlet is definitely worth a punt. Performed by six actors, with the excellent Lars Eidinger as the prince, this is Shakespeare reloaded: slapstick, earth-eating, food-fights, video-cam work and acting of a wild dedication bring unsettling violence and real spookiness to a play hard to refresh. On Boxing Day, the performance will be accompanied by English surtitles. Hamlet continues in repertoire in 2010. James Woodall
Marseilles. You shall go to the ball: the Opéra de Marseille is briefly hosting the Opéra de Montréal's production of Massenet's rarely performed Cendrillon, conceived by the director-choreographer Renaud Doucet and the designer André Barbé as an extravaganza of Technicolor 1950s kitsch. View excerpts on the website of the Opéra de Montréal here. Julie Bouilianne is Cendrillon while the breeches role of Prince Charming is played here by the Canadian tenor Frédéric Antoun. 27, 29 & 31 December and 3 January. Sheila Johnston
New York. Crowning the 50th anniversary of the Guggenheim's Frank Lloyd Wright rotunda is its magnificent exhibition of the Russian avant-gardist Wassily Kandinsky, running until 13 January 2010. Graham Fuller
Rome. At the Galleria Borghese in Villa Borghese, Caravaggio Bacon is an important exhibition which compares the work of the two artists face to face, highlighting the tragic personal stories and disturbed artistic sensibilities of both artists. Until 24 January, except Mondays. William Ward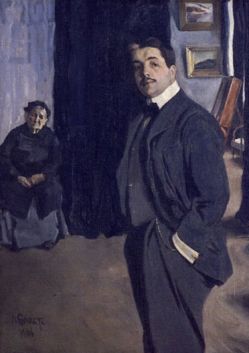 Moscow. London ballet companies have been paying tribute all autumn. The Moscow exhibition Vision of Dance devoted to Diaghilev is the most complete Russia has ever seen, and more than matches international equivalents. At the Tretyakov Gallery, new building, until 31 January. For something smaller-scale, but no less revelatory, catch Lado Gudiashvili: The Parisian Period, 1920-1925. The Georgian artist spent five years in the same glittering Montparnasse cultural company, before returning home to his native Tbilisi. (Tretyakov Gallery, main building, until 10 January). Tom Birchenough
Colombo. The Nature of Sri Lanka is a stunning collection of wildlife shots and landscapes photographs by Luxshmanan Nadaraja, one of Sri Lanka's photographic masters. The exhibition runs until 4 January at the Barefoot Gallery, Colombo 4. Entry is free. ASH Smyth
Subscribe to theartsdesk.com
Thank you for continuing to read our work on theartsdesk.com. For unlimited access to every article in its entirety, including our archive of more than 10,000 pieces, we're asking for £3.95 per month or £30 per year. We feel it's a very good deal, and hope you do too.
To take an annual subscription now simply click here.
And if you're looking for that extra gift for a friend or family member, why not treat them to a theartsdesk.com gift subscription?