Classical CDs: Christmas 2021, Part 1 |

reviews, news & interviews
Classical CDs: Christmas 2021, Part 1
Classical CDs: Christmas 2021, Part 1
Six seasonal treats, with more to follow next week
Saturday, 11 December 2021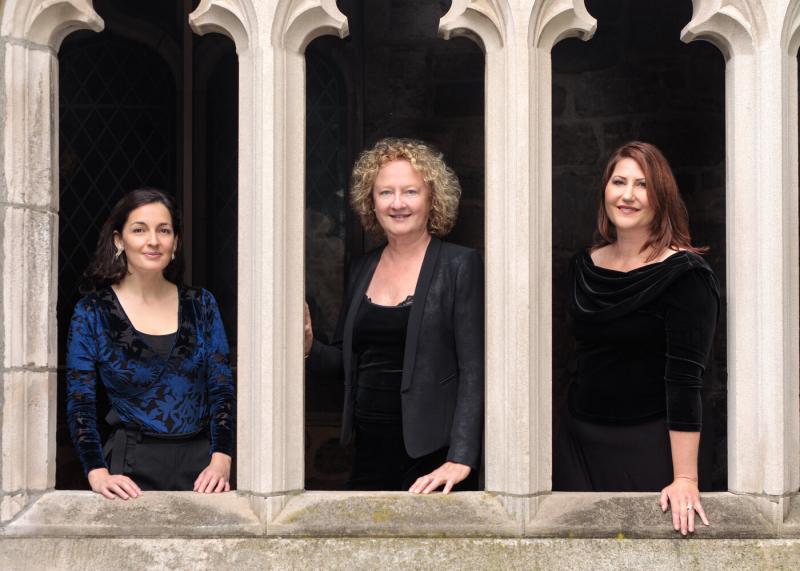 12th century jazz: Camila Parias, Anne Azéma and Deborah Rentz-Moore of the Boston Camerata
Michael Praetorius: Es is ein Ros Dresdner Kammerchor/Hans-Christoph Rademann (Accentus)
Oliver Geisler's witty booklet note makes the case for Michael Praetorius (1571-1621) as "one of the best unknowns in the history of music." Reading the composer's biography makes one wonder how he found the time to compose at all, and the seasonal choral pieces collected here are notable for their emotional immediacy and technical flair. The title track, "Es ist ein Ros entsprungen", the closest thing to a Praetorious greatest hit, is beautifully sung here by Hans-Christoph Rademann's ten-piece Dresden Kammerchor. The accompaniments are superb too, especially when the brass come to the fore: Friederike Otto's mellow cornett solo at the start of "Der Morgenstern is aufgedrungen" is a sound to savour, later joined by a trombone quartet. Dance rhythms are nicely sprung, as in "Quem pastores laudavere", and Praetorius in solemn mood can't help smiling, as with the closing "Deo patri sit gloria." As a bonus, there's another setting of "Es is ein Ros" by Praetorius's splendidly-named contemporary Melchior Vulpius. Good notes, full texts and classy design too – a lovely collection.
Vaughan Williams: An Oxford Christmas Chapel Choir of the Royal Hospital Chelsea/William Vann, with Joshua Ryan (organ) (Albion Records)
The Oxford Book of Carols was published in 1928, a hugely influential collection instigated by the Reverend Percy Dearmer, a London vicar who despised sentimental Victorian hymn tunes. Dearmer had earlier collaborated with Vaughan Williams on The English Hymnal in 1906, the composer then recalling that he had sought to include all the good tunes and "eliminate the bad ones". Still in print, the carol anthology is a surprisingly cosmopolitan collection, its 200 numbers drawn from a wide range of cultures and squeezed into a compact hardback. William Vann's Royal Hospital Chelsea Choir are persuasive in this selection of 20 numbers; the "Gloucestershire Wassail" and "Sussex Carol" are joyous, and the more introspective carols like "If Ye Would Hear the Angels Sing" are just as winning. Vaughan Williams is the true hero, though; you're repeatedly struck by how unfussy and idiomatic his arrangements are. A disc for all tastes, then, not just traditionalists, with excellent notes from Jeremy Summerly.
Marici Saxes - The Snow (Saxophone Records)
The joyous energy of saxophone quartet Marici Saxes won them an RPS Enterprise Fund Award earlier in 2021. On their new four-track Christmas EP The Snow (a follow-up from their impressive tenth anniversary 2020 album Origin), this spirit comes across most effectively in a happy arrangement of the "Carol of the Bells/ Shchedryk". "Christmas Day Ida Morning" is a folk tune from the isle of Unst in Shetland; here it has a lovely Celtic fleet-of-foot lightness. The title track is an arrangement of the Elgar 1894 part-song which allows Sarah Field's soprano sax to soar with limpid beauty. I felt rather less drawn to Fiona Asbury's reharmonized "In the Bleak Midwinter". The quartet tell TAD that their Christmas concert from Hampshire on 15 December "is available to vulnerable audiences this year for FREE," and express the wish: "It would be lovely to take our annual concert further to audiences who can't get out of the house this season." More info from www.maricisaxes.com
Sebastian Scotney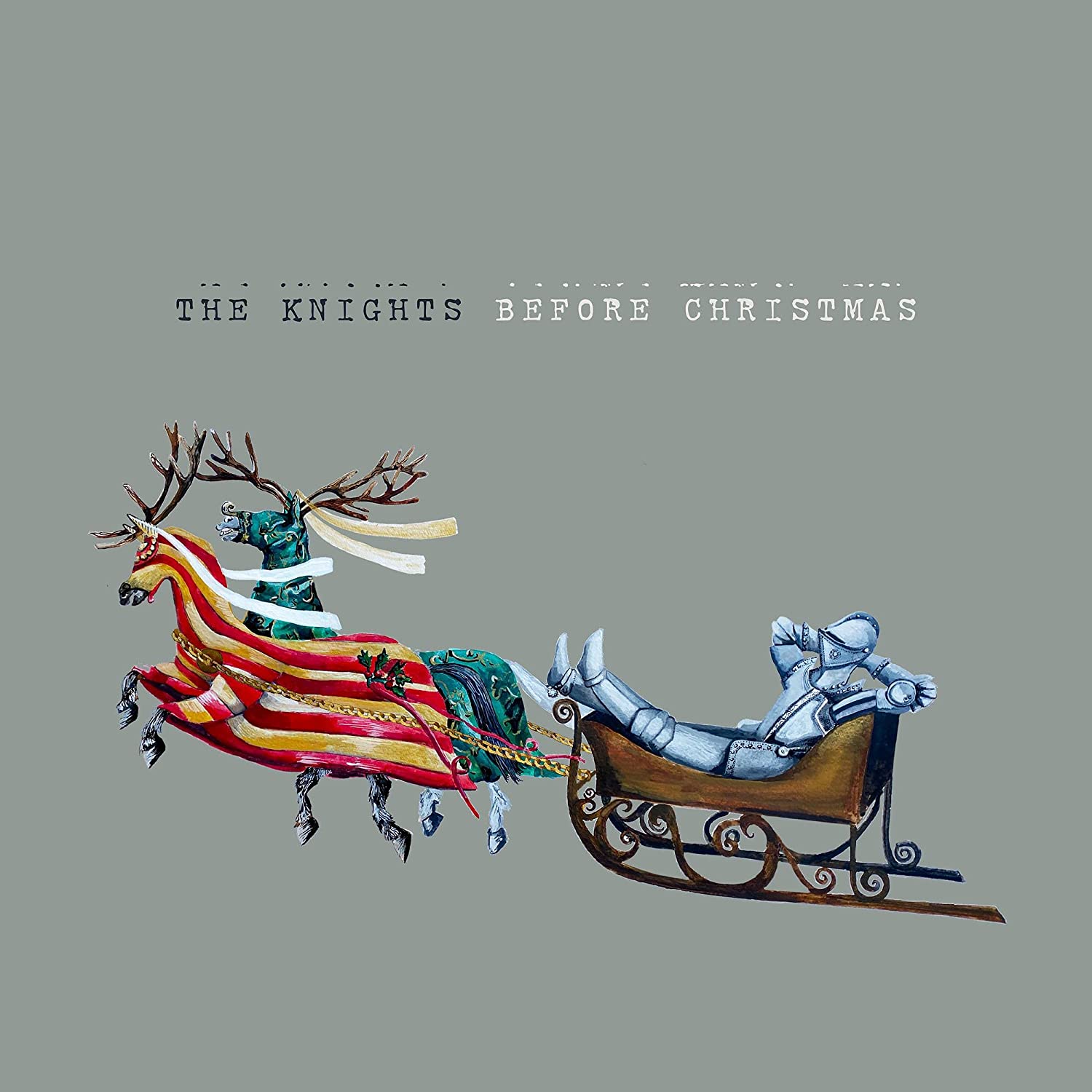 The Knights Before Christmas The Knights/Eric Jacobsen (Bright Shiny Things)
This is fun, an eclectic seasonal smorgasbord from an enterprising New York chamber orchestra. The arrangements, by orchestra members, are witty and tasteful and nothing outstays its welcome. Gloria Shayne's "Do You Hear What I Hear?" is transformed, with shimmering percussion and a star turn from pipa virtuoso Wu Man. Holst's "In The Bleak Midwinter" triumphantly survives a recasting into 6/4 time, and Krystle Warren offers a sultry take on Prince's "Another Lonely Christmas." Guatemalan singer-songwriter Gaby Moreno's take on "O Holy Night" is a highlight, and there's some delicious close harmony singing from violinist and album producer Christina Courtin and flautist Alex Sopp in an unsettling version of the "Coventry Carol." We get an enjoyable Romanian carol courtesy of Bartok, the album closing with Courtin's irresistible cover of Vince Guaraldi's "Christmas Time is Here". Great fun, though you'll need a magnifying glass and bright lighting if you want to read the tracklisting and notes.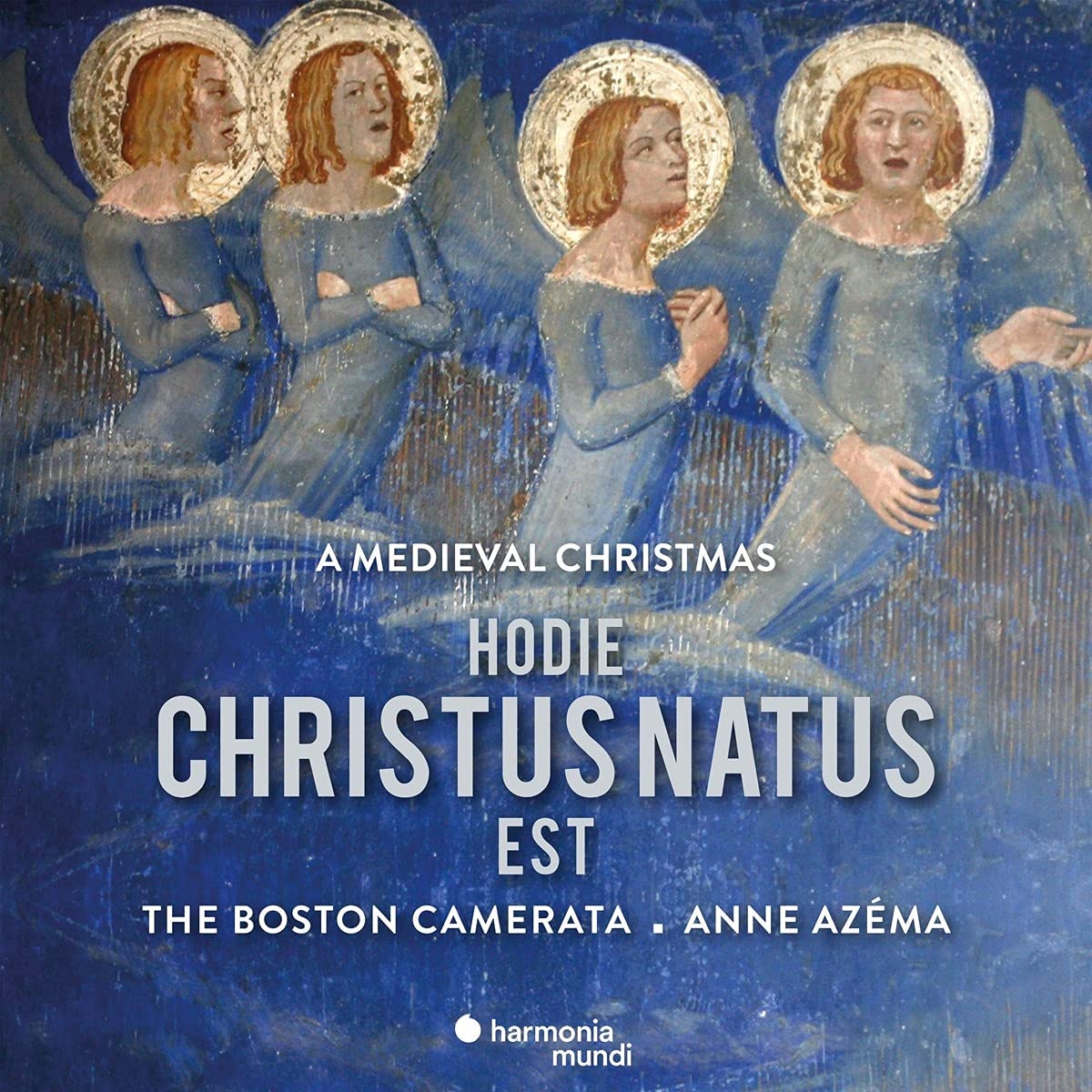 Hodie Christus Natus Est – A Medieval Christmas The Boston Camerata/Anne Azéma (Harmonia Mundi)
A Medieval Christmas was the title of a best-selling LP released by the Boston Camerata in the mid-1970s. Current artistic director Anne Azéma heard the group perform in France as a student, and this joyous new recording feels as if she's gratefully returning a favour. Azéma, Camila Parias and Deborah Rentz-Moore are accompanied, variously, by harp, hurdy-gurdy, flute, vielle and rebec, the reconstructed instrumental parts always sounding idiomatic. The forces may be small, but the range of vocal and textural colours is phenomenal: sample how the rollicking century dance number "Clara sonent organa" abruptly segues into a sustained flute solo. It's like 12th century jazz. Vocals are stunning, particularly in numbers like "Dou way, Robin", Parias taking flight over Rentz-Moore's ostinato. And is there a more uplifting Christmas track than "Edi be thu hevene queen", the three singers bouncing around merrily over a raucous hurdy-gurdy backing? Enjoy this anthology in a single sitting and you'll feel spiritually and musically cleansed, and the recording quality is stunning. Wonderful stuff indeed, and something you'll still be enjoying in July.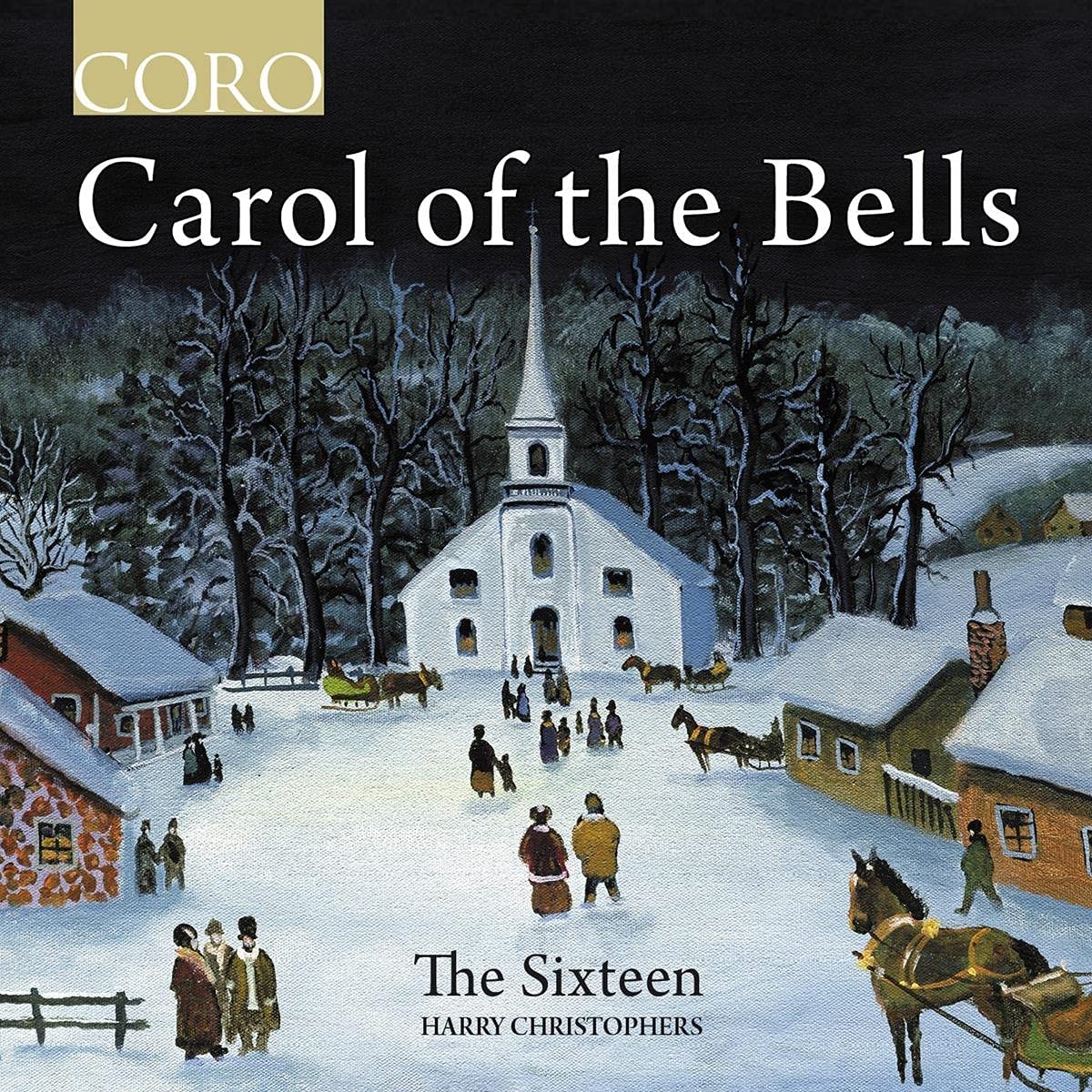 Carol of the Bells The Sixteen/Harry Christophers (Coro)
The Sixteen's Carol of the Bells boasts appealing cover art, sumptuous engineering and a generous running time. Just five of the 27 numbers included are 'traditional' ones, director Harry Christophers using the Vaughan Williams arrangements mentioned above. The choir's refinement occasionally works against the music; this "Wassail Song" is a too polite for my tastes. Buy this disc for the 20th and 21st century carols; Leontovich's "Carol of the Bells" is incredibly tight, and Walton's 1970 setting of "All this time" has plenty of swing and punch. Howells' "Long, long ago" is immaculate. "Susanni", written in 1967 by Richard Rodney Bennett, was new to me, 90 seconds of exuberance, the additive rhythms recurring in Alan Bullard's bouncy "Glory to the Christ Child". This disc is neatly sequenced, the punchy numbers interspersed with more introspective ones. Eric Whitacre's "Lux aurumque" is terrific here, daringly sustained, the dynamic level dropping to a whisper, and followed by Jonathan Dove's radiant "I am the day". Bob Chilcott's seven Advent Antiphons make for an intriguing closer. Full texts are provided – an outstanding collection.
the range of textural and vocal colours is phenomenal
Explore topics
Share this article