Classical CDs Weekly: Christmas CDs 2020 |

reviews, news & interviews
Classical CDs Weekly: Christmas CDs 2020
Classical CDs Weekly: Christmas CDs 2020
Ten choice discs for the festive season
Saturday, 19 December 2020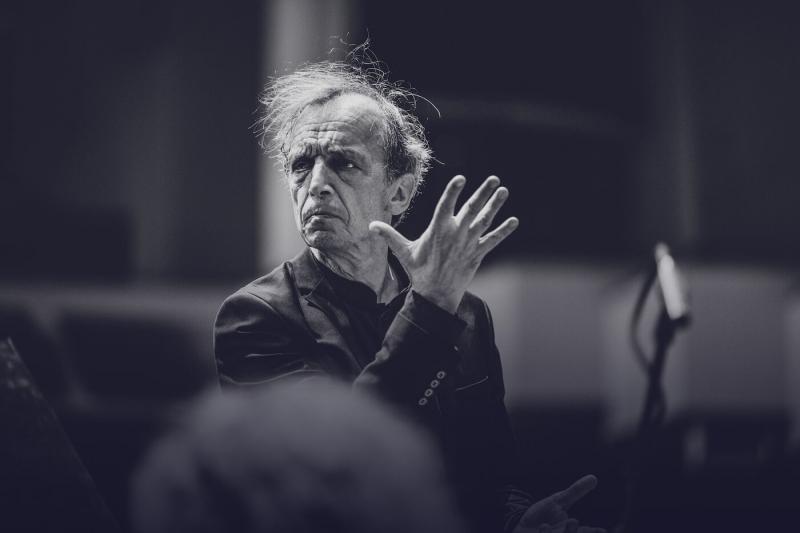 Lars Ulrik Mortensen conducts Corelli and Vivaldi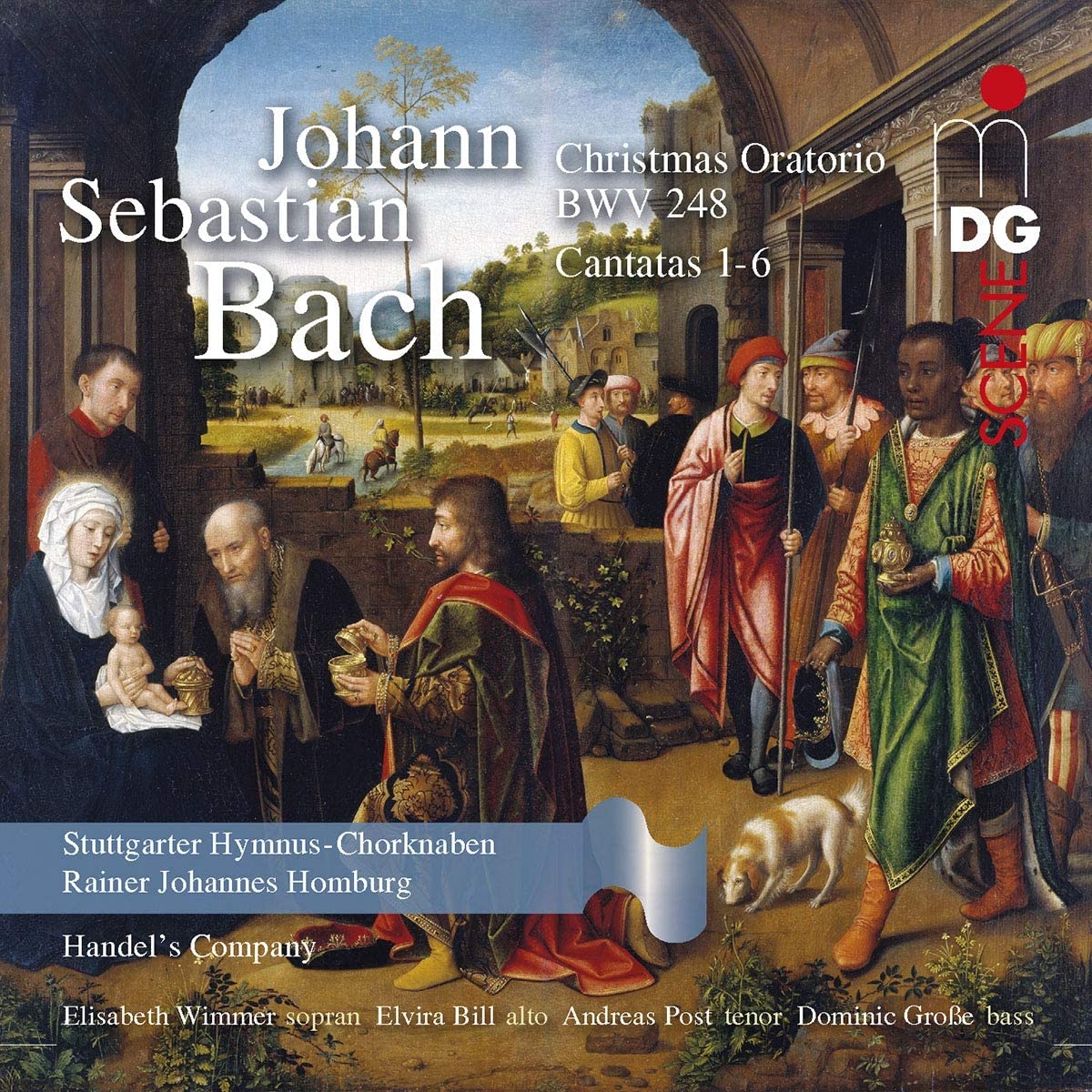 Bach: Christmas Oratorio Stuttgarter Hymnus-Chorknaben, Handel's Company/Rainer Johannes Homburg (MDG)
Another year, another new Bach Christmas Oratorio. Not that I'm complaining; this one is another zinger, up there with excellent contemporary versions from Stephen Layton and John Butt. Rainer Johannes Homberg's Stuttgart Hymnus Boys' Choir sing with incisive clarity, high-class support coming from Handel's Company and a starry trio of trumpets. The first cantata's opening chorus is all brassy exuberance, Homburg highlighting Bach's ability to express unbuttoned joy. Try the first section of Cantata V, its dance rhythms immaculately sprung, or the unhurried splendour of Cantata VI's finale. He has excellent soloists too: the tiny four-voice recitative just before the end of No 6 is sublime, Bach's genius compressed into just 38 seconds. No texts are provided, but they're easy to find online. The recording, made last January in Stuttgart's Christuskirche, has spectacular range and depth.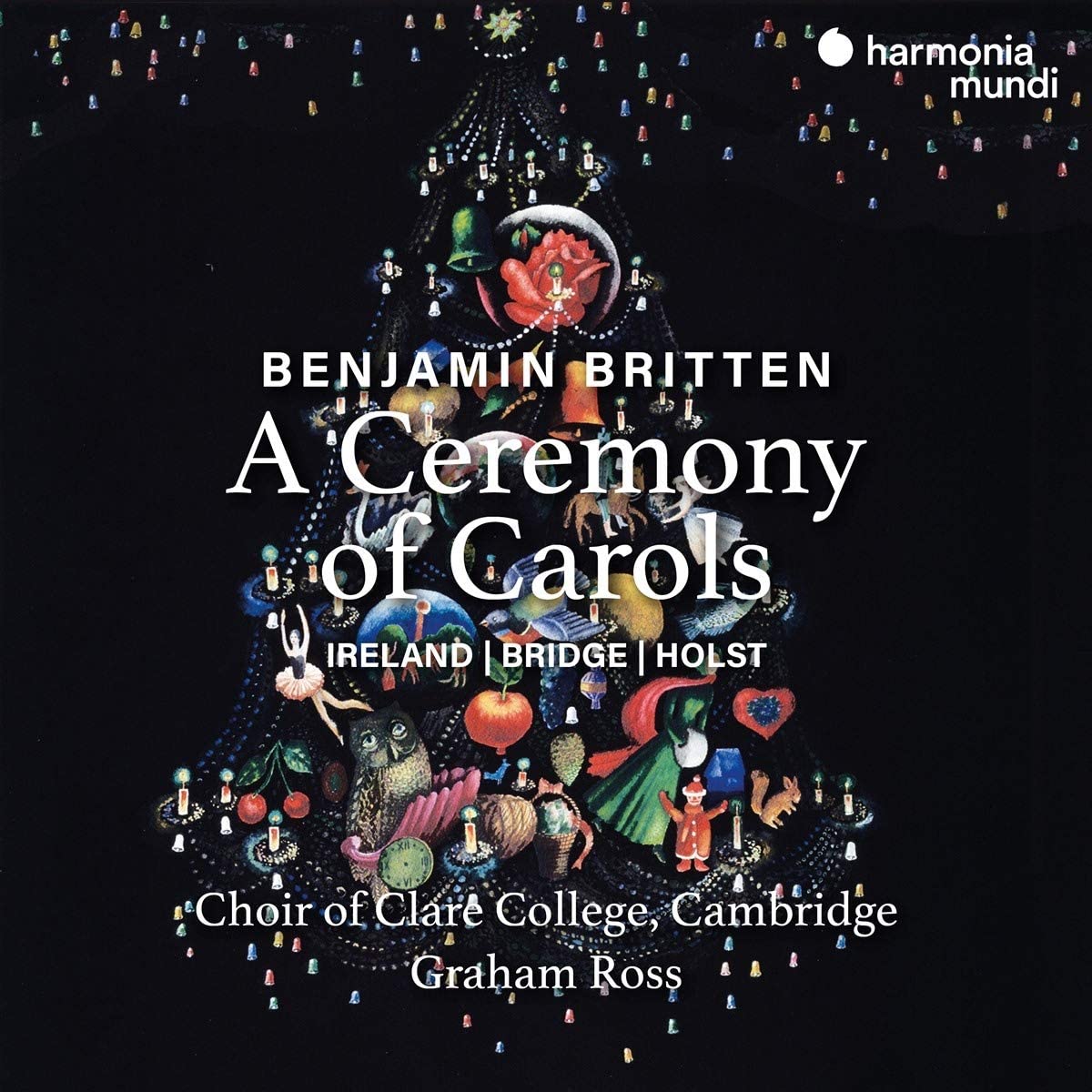 Britten: A Ceremony of Carols, plus music by Ireland, Bridge and Holst Choir of Clare College, Cambridge/Graham Ross (Harmonia Mundi)
Britten: Saint Nicholas, A Ceremony of Carols Crouch End Festival Chorus, BBC Concert Orchestra/David Temple (Signum)
And two new versions of Britten's A Ceremony of Carols have appeared. Graham Ross's Choir of Clare College, Cambridge perform a rarely-heard 1943 arrangement by Julius Harrison for mixed adult voices, made at the request of Boosey and Hawkes after the original version's first print run sold out. It took a while for my ears to adjust, my first thought being that my headphones were playing up. The work feels bigger and heavier, Britten's crystalline clarity sacrificed for weight and sonic punch. You can't fault the excellence of Ross's singers, but buy this as a fascinating curio rather than a library choice. The couplings are wonderful, though, including a melting version of Friday Afternoons' "A New Year Carol" and music by Britten's teachers, Frank Bridge and John Ireland.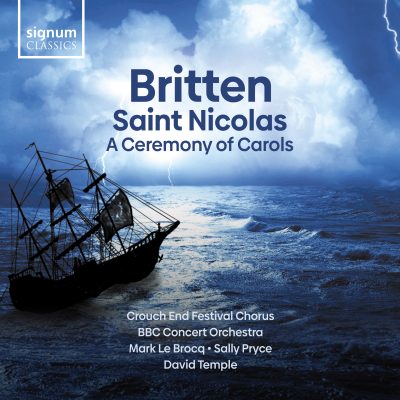 David Temple's recording uses 40 singers drawn from the Crouch End Festival Chorus. Energy and enthusiasm carry this performance, harpist Sally Pryce's contribution very present in the mix. Temple's coupling is Britten's Saint Nicholas, his 200 amateur singers drawn from a range of choirs and primary schools. Britten would have approved. This is such a lovable work – listen to Zachary Almeida-Rosser as the young Nicholas belting out "God be glorified", and feel the woes of the world fading away. Tenor Marc Le Brocq impresses as the adult saint, and the BBC Concert Orchestra provide excellent support. Life-enhancing stuff, and a must-hear.
Per la Notte di Natale – Italian Christmas Concertos Concerto Copenhagen/Lars Ulrik Mortensen (Naxos)
Corelli's once ubiquitous concerto "created for Christmas night" opens this lovely disc, a work which prompted swathes of other Italian baroque composers to write pieces in a similar vein. It's beautifully played by Lars Ulrik Mortensen's Concerto Copenhagen, with telling contributions from lower strings, Corelli's bass lines given just enough weight. These are small-scale performances but the intimacy always works in the music's favour. The vivace section in the opening movement of Torelli's Concerto Grosso in G minor bursts into life, and Frederik From is a sweet-toned soloist in Vivaldi's RV 270 Concerto. There's also music by Manfredini and Locatelli. A treat, especially if you've overdosed on traditional carols.
Christmas in Puebla Siglo de Oro/Patrick Allies (Delphian)
On the evidence of this album, Christmas in 17th century Mexico was an enticing mixture of solemnity and unbuttoned frivolity. Most of the music here was composed by Juan Gutiérrez de Padilla, who left his position at Cádiz Cathedral in 1620, crossing the Atlantic to seek his fortune in New Spain, becoming maestro at Puebla Cathedral in 1629. Movements taken from a Christmas Eve mass composed by Padilla are interspersed with folksier numbers, the sequence reflecting the city's multicultural makeup. Padilla's versatility is readily apparent, the austere beauty of his Missa Joseph fili David heard alongside a catchy villancico, and the exquisite Christus natus est a lovely fusion of sacred and vernacular styles. Patrick Allies' well-drilled choir Siglo de Oro impress most in the straighter numbers, throwing in catchier items by contemporaries of Padilla, smartly accompanied by instruments known to have been played in Puebla at the time. Allies' sleeve notes are fascinating, and Delphian's sound is gorgeous.
Stille Nacht – Christmas Carols for Guitar Rossini Hayward (Naxos)
More non-vocal seasonal fun from guitarist Rossini Hayward, his unfussy arrangements of an eclectic selection of carols enlivened with overdubbed vocals and percussive effects. The results are delightful. Finger taps and soft vocals give this "Coventry Carol" an irresistible swing, and "God Rest You Merry, Gentlemen" becomes a foot tapper. The rarities make this disc, however, with tunes by Nielsen, Gustaf Nordqvist, Eduard Ebel and Alphonsus Liguori. Hayward's own "Christmas Bells" is a crowd-pleasing closer, assorted friends and family members singing the three verses while an overdubbed guitar line mimics a typical English bell-ringing riff. Lovely stuff, and warmly recorded.
Ave Rex Angelorum – Carols and music tracing the journey from Christ the King to Epiphany The Choir of Keble College, Oxford/Matthew Martin, with Jeremy Filsell and Benjamin Mills (organ) (CRD)
The range of material on this disc kept me returning to it, Matthew Martin's Choir of Keble College attacking unfamiliar repertoire with zeal. The handful of familiar carols here are heard in interesting arrangements: Simon Preston's take on "I saw three ships" has a predictably flamboyant organ part and Edward Higginbottom's "Rocking Carol" dilutes the original's clashing tritones, the dissonance softened under a thick blanket of choral squelchiness. The singing is spectacularly good. Richard Rodney Bennett's "Lullaby baby" is exquisite, and Britten's compact, elusive "Hymn to St Columba" is effective. Soprano Laura Newey's tone is just right for Lennox Berkeley's "Look up, sweet babe", the disc ending with a bang in the shape of John Taverner's "Ave Rex angelorum".
Love Enfolds Thee Round Tenet Vocal Artists/Jolle Greenleaf (soprano and director) (Olde Focus Recordings)
Tenet Vocal Artists' seasonal album is on a much smaller scale, this New York ensemble fielding just seven singers and a lutenist. You know this'll be good when they begin Parry's "Welcome Yule" in irresistibly perky fashion, the essence of Christmas distilled into barely 90 seconds. I love the sound this group make. There's no grandstanding. and it's refreshing to hear the better-known carols unadorned. The highlights are too many to mention, but their version of Vaughan Williams' "Wither's Rocking Hymn" is sublime. We get Peter Warlock's "Bethlehem Down" and Holst's "Lullay my liking". Bass-baritone Jonathan Woody's version of "What child is this" is a tad more idiomatic than Jonas Kaufmann's (see below). An exquisite anthology.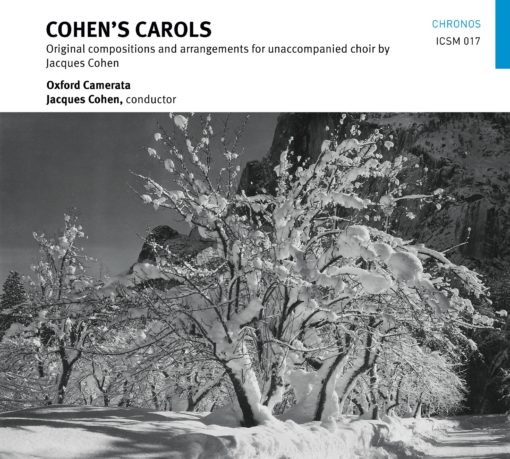 Cohen's Carols Oxford Camerata/Jacques Cohen (ICSM Records)
Most of this collection consists of newly-composed carols by Jacques Cohen, plus a pair of "Remembrance Anthems" setting texts by Wilfred Owen and John McCrae. An enjoyable arrangement of the 16th century "Gaudete" avoids monotony by varying the harmonies and textures in each verse, the best moments, and a widescreen recording lets us hear the theme bouncing between different sections of the choir. "I Saw Three Ships" neatly incorporates a snatch of Ronald Binge's "Sailing By". Settings of Blake's "The Lamb" and "Cradle Song" possess an unearthly beauty, and "Vidit Lucem Magnum" is a stunner, its soft, dissonant note clusters resolving on to radiant major chords when you're least expecting them to. "The Twelve Days of Christmas" gets a new tune, the whole thing growing in intensity and complexity as it unfolds.. Cohen's fearless Oxford Camerata sing with a confidence and flair that's enough to convince you that the new carols are already standards. Do investigate – this is a cracking collection.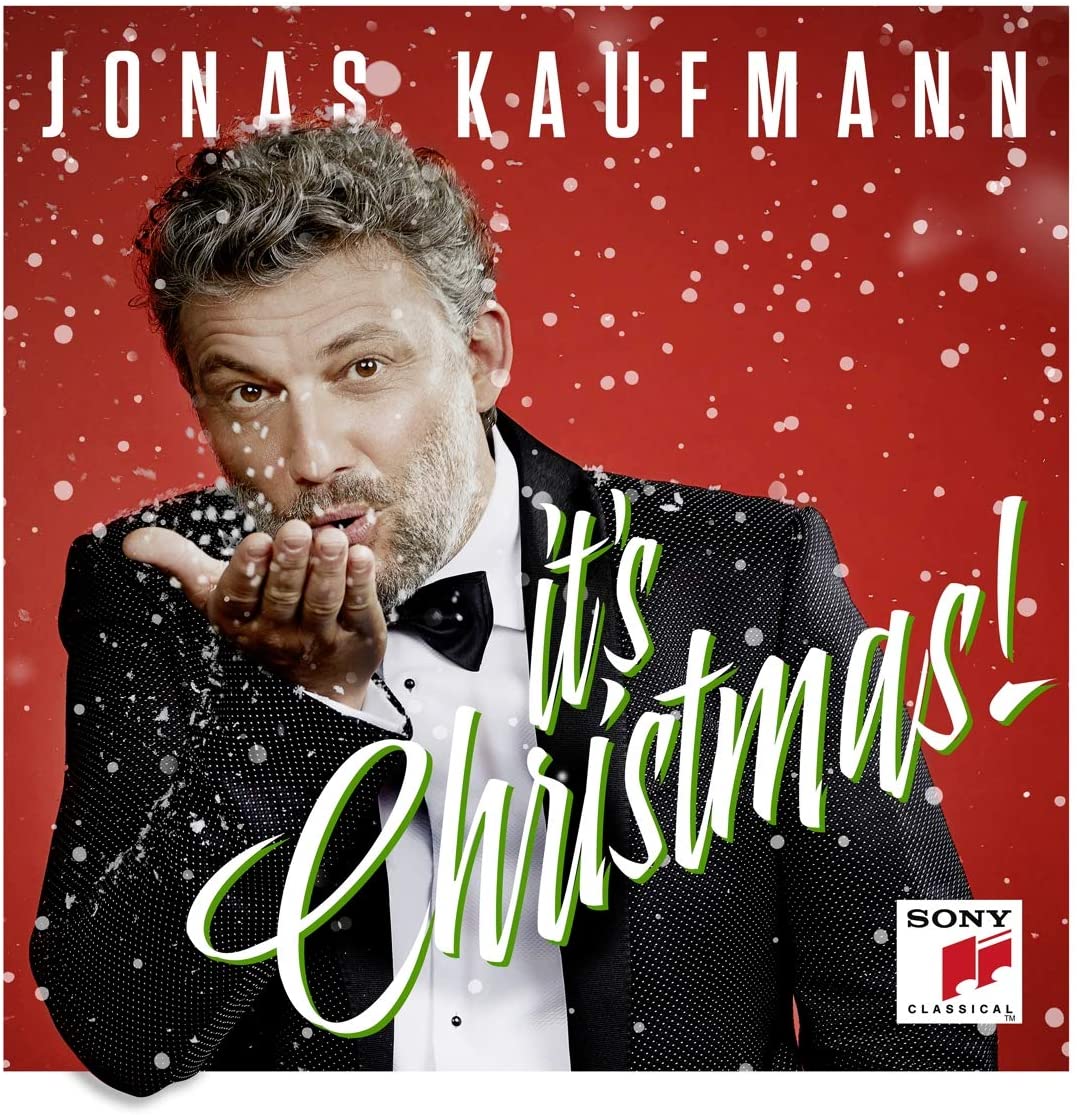 Jonas Kaufmann – It's Christmas! (Sony)
This is an album of two halves, Brian – disc one a generous selection of mostly German carols, Kaufmann accompanied by the Mozarteumorchester Salzburg. He's in good voice. The arrangements are fine, and it's an agreeable listen. Disc 2 shakes things up a bit. Kaufmann singing Holst and Vaughan Williams is fun – the English pronunciation is good, piquing our curiosity as to how he'll tackle a bunch of cheesier Christmas standards. Naysayers will be disappointed, but Kaufmann does a decent job. Diction is clear, and the Cologne Studio Big Band offer fruity support. "Winter Wonderland" and "Have Yourself a Merry Little Christmas" are both great. There's a nice vibraphone obligato in Mel Torme's "Chestnuts Roasting on an Open Fire", and the Cologne rhythm section keep Kaufmann on his toes in "Let It Snow!". All fine by me, with Kaufmann audibly enjoying himself in a daft take on Mariah Carey's "All I Want For Christmas Is You". Improbably enjoyable, and handsomely produced to boot. If this isn't your bag, no-one's forcing you to buy it.


Listen to Zachary Almeida-Rosser belting out 'God be glorified', and feel the woes of the world fading away
Explore topics
Share this article