Classical CDs: Mexican brass, fairy gardens and a socially distanced orchestral recording |

reviews, news & interviews
Classical CDs: Mexican brass, fairy gardens and a socially distanced orchestral recording
Classical CDs: Mexican brass, fairy gardens and a socially distanced orchestral recording
Hefty piano sonatas, a joyous symphony and a semi-improvised epic from an inventive trumpeter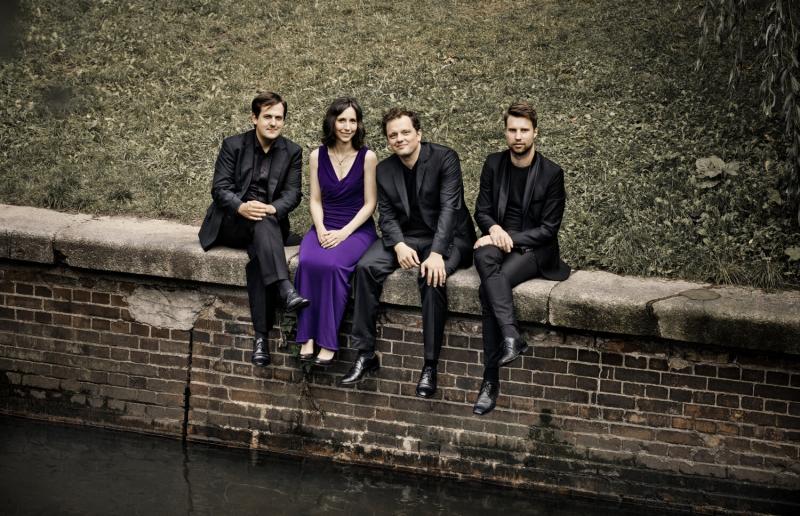 The Mariani Klavierquartett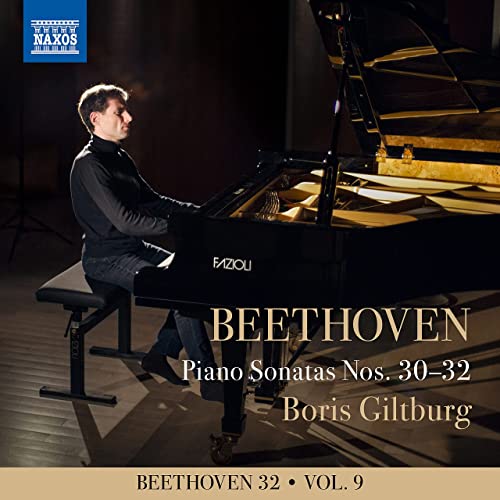 Beethoven: Piano Sonatas 30-32 Boris Giltburg (Naxos)
It's worth noting that Beethoven's final piano sonatas weren't his last works; there was still a lot of music in him. Performing them as weighty, epic closing statements can smother the sonatas' inventiveness, so it's good to hear Boris Giltburg emphasising Beethoven's charm and invention (he wrote about his filming of all 32 sonatas last week on theartsdesk). He doesn't undersell the gravitas, but lightness and energy are what draw us in. Reach the understated close of No. 32's "Arietta" and there's a feeling of frustration that we've hit the end. Giltburg is excellent at sustaining Beethoven's longer structures, and that individual movements were recorded in single takes surely contributes to this. The same sonata's variation sequence builds with pleasing inevitability, the coda serene and untroubled.
No. 31's finale is similarly convincing, the emergence of the fugue subject so moving after the movement's melancholy opening. Giltburg's playing is so delicate after the fugue has run its course, the affirmative final minutes a superb summing up of what's gone before. No. 30's fleeting "Prestissimo" is brilliantly done, a perfect curtain raiser for an impressively serene reading of the last movement's variation theme. Giltburg set himself the task of learning and recording all 32 sonatas during 2020, surely one of the reasons why the performances on this release sound so fresh. Recorded sound is excellent. The nine separate volumes are currently available as downloads, Naxos planning to issue them as a physical box set later this year.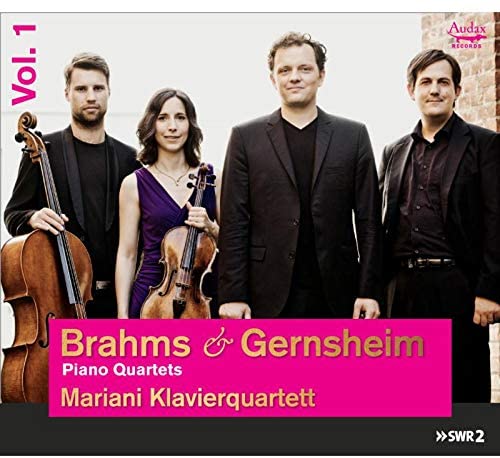 Brahms and Gernsheim: Piano Quartets Vol. 1 Mariani Klavierquartet (Audax Records)
Friedrich Gernsheim and Brahms were contemporaries, the friendship between them cemented in the 1860s when Gernsheim, a renowned choral conductor, repeatedly programmed Brahms's German Requiem. Brahms was impressed by what he heard, writing, typically self-depreciatingly, to Gernsheim after one performance that "the performance was better than the work itself." Coupling piano quartets by the two men makes sound musical sense, and there's a poignant note from the Mariani Klavierquartet in the booklet essay mentioning the "bitter coincidence" that in a year when COVID made maintaining friendships under pressure, they were attempting to shed light on a friendship between composers. Gernsheim's C Minor Piano Quartet shows Brahms's influence most obviously in terms of its rich textures. This is a concise work by comparison though, the three movements lasting just over 20 minutes, and Gernsheim's melodies usually take longer to unfold. There's a delicious central "Andante cantabile" and a closing rondo with an unequivocally positive minor key coda. You wish, just occasionally, that Gernsheim would really let rip; the coupling here, Brahms's G Minor Piano Quartet, so much bigger in scale and emotional range.
This performance of the Brahms is excellent, pianist Gerhard Vielhaber seemingly taking note of Schoenberg's complaint that pianists tended to play their part too loudly, drowning the strings. A wealth of hidden detail emerges; I love the spectral opening of the first movement's development, Brahms's dynamics followed with such intelligence. The Marianis see the humour in the work too, the slow movement's central section full of fizz colour. The finale sizzles. My new favourite recording of the work. Superb sound, and handsome production values. Audax Records take such care over matters of design and packaging, and this release is well up to the label's high standards. Buy a copy and see for yourself.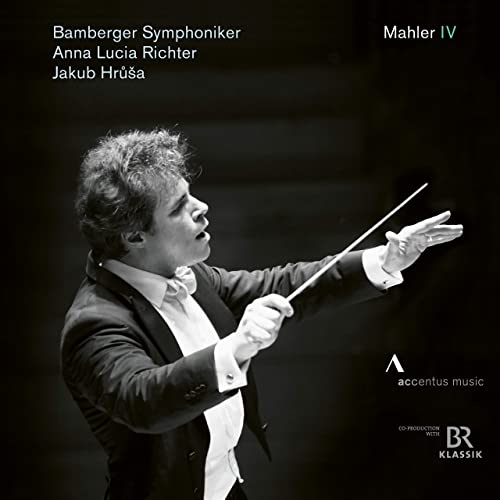 Mahler: Symphony No. 4 Bamberger Symphoniker/Jakub Hrůša, with Anna Lucia Richter (soprano) (Accentus Music)
This Mahler 4 was recorded, improbably, last July, Jakub Hrůša's booklet intro explaining how some of the Konzerthalle Bamberg's seating was removed to allow the orchestra, with a reduced string section, to play. Session photos reveal the space between individual musicians, and singer Anna Lucia Richter, in her last recording as a soprano, is encircled by divided violins. The alertness of the orchestral response is striking, and the smaller string sound never bothered me. Mahler's first movement is an early example of musical neoclassicism, and more than once I thought of Stravinsky's Pulcinella. The playing is so crisp and witty, Mahler's cheekier woodwind solos so alive under Hrůša. Listen to his first movement coda, a solo horn serenading the orchestra back into life, the slow accelerando so sweetly handled. The orchestra's uncredited leader is terrific in the scherzo, tutti strings throwing in some juicy portamenti just before the seven minute mark.
The slow movement's eruption is more fulsome than you'd expect, Hrůša's strings exemplary in the quiet music which follows. Richter is predictably good in the finale, her tone silvery and bright, matched by brilliantly pointed orchestral playing. There's such warmth and hope on display here; Mahler's sunniest symphony doesn't always sound this cheery. Warmly recommended.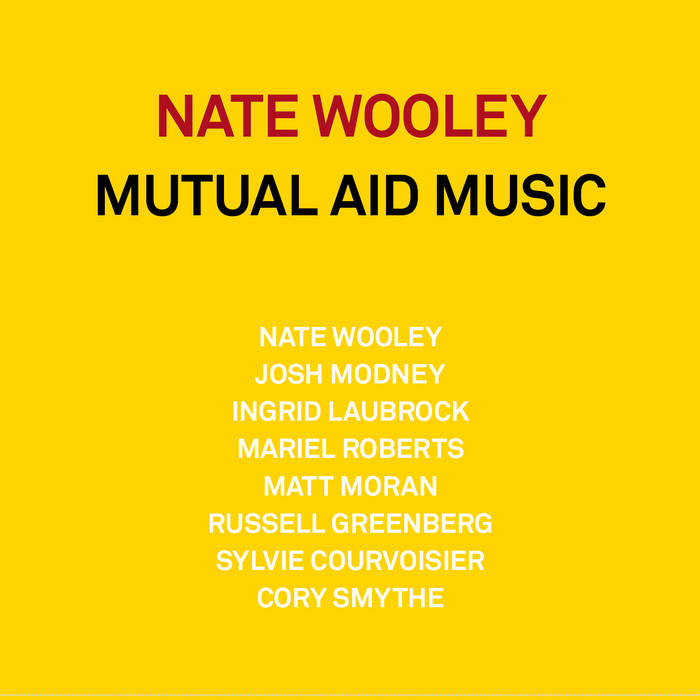 Nate Wooley: Mutual Aid Music (Pleasure of the Text Records)
As with the Audax release, you're entranced by this disc before you've listened to a note, so striking is the art design. Trumpeter Nate Wooley's Mutual Aid Music is a take on giving and receiving, its eight players charged with deciding how their musical gifts can affect the ensemble they're playing in. Will what each member plays simply enhance what the piece sounds like, or will it inspire and offer improvisatory opportunities to others? Wooley's technical explanation of how Mutual Aid Music works is lucid and fascinating, replete with musical examples, but the most useful way in is knowing that each of the eight pieces has one musician improvising freely, the other seven players using Wooley's pre-composed material, ranging from sequences of chord progressions to short sets of graphically notated material. Head-spinning stuff. Does it sound good? Yes. This is a beautifully engineered studio recording, so you're left wondering how different a live performance might sound. Wooley's lonely trumpet is central to the first section, and there's some fabulous low playing from saxophonist Ingrid Laubrock in Part II.
Cory Smythe's glittering prepared piano solo in the fourth section is accompanied by breath effects on trumpet and brass. We're continually impressed by how carefully these players listen to one another, and how apposite, how well-judged each contribution is. There's so much space and air in the recorded sound. I love the strings and piano near the start of the sixth track, and the ominous tam-tam stroke which begins No. 5. As a whole, this is almost like a set of 21st century Brandenburgs. Listen repeatedly and you start to get a feel for which player is improvising on each track, and recognise the cross references between movements. And the textures are consistently beautiful, Wooley's ensemble creating shimmering clouds of sound. Fascinating, and important – and, as said, this double album looks seriously cool. Can we have a vinyl reissue, please?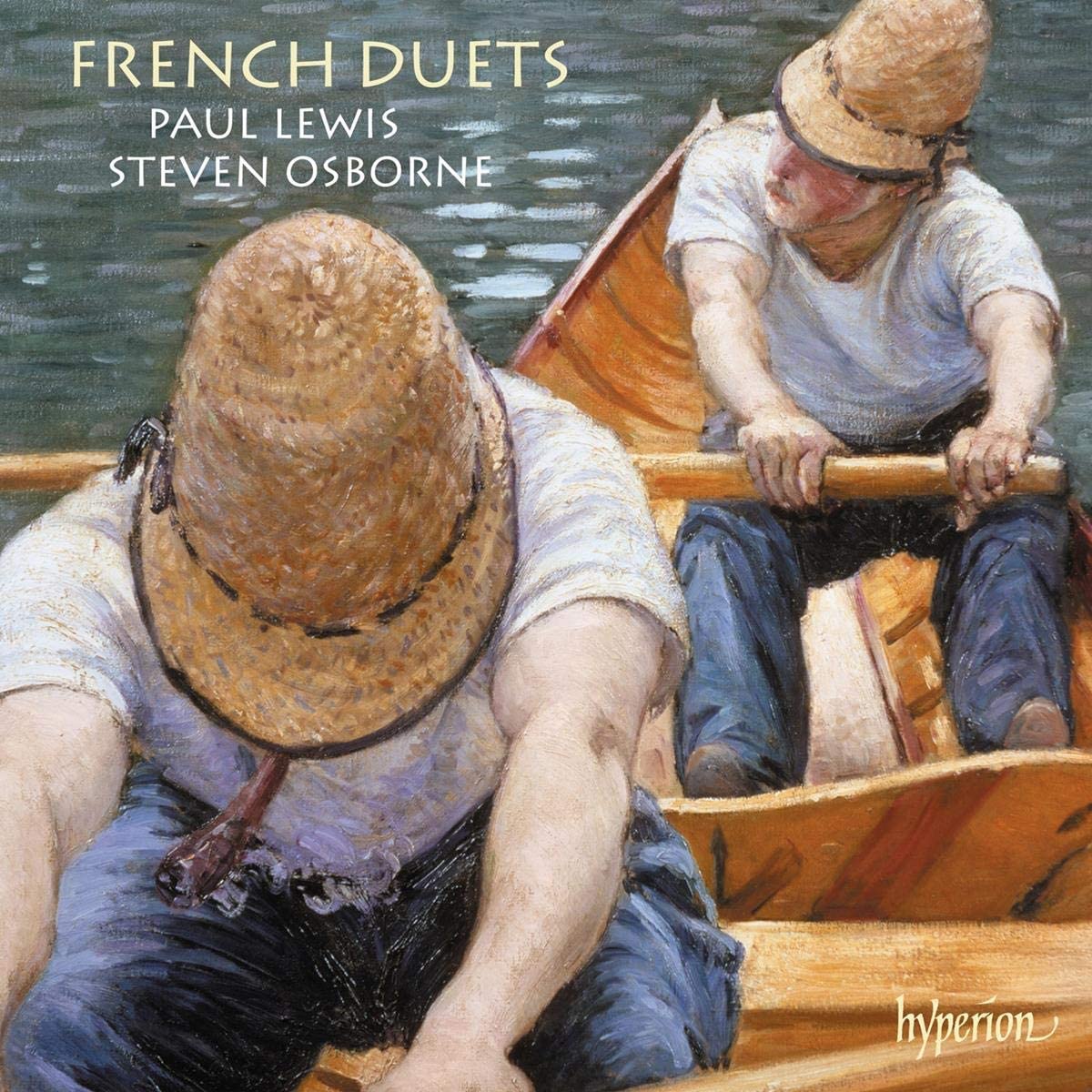 Paul Lewis and Steven Osborne: French Duets (Hyperion)
It's Lewis/Osborne on the cover but Osborne/Lewis on the spine, and no indication of who's playing which part in which piece. Is this the pianistic equivalent of 1970s disaster epic The Towering Inferno, where Steve McQueen and Paul Newman's names were arranged diagonally on the credits so that both stars could claim to have top billing according to which way you read the letters? Not likely; you feel the rapport between Paul Lewis and Stephen Osborne immediately, the "Berceuse" from Fauré's Dolly so beautifully coordinated. Phrasing, colour, rhythm; this is like hearing a four-handed pianist. This is a gorgeous collection, two deeply serious musicians in mostly relaxed mood. Works like Dolly and Debussy's Petite Suite are deservedly popular, but deserve to be taken seriously. I'm always surprised by the harmonies in "Le Jardin de Dolly" (Dolly being the daughter of singer Emma Bardac), and the fade out to the confusingly-titled "Kitty-valse", probably the greatest musical dog portrait. They're wonderfully handled here, Lewis and Osborne equally at home in Debussy's Petite Suite, the accompanying chords in the little minuet sounding as if they're being strummed. Don't assume that this is an anthology of background music though; Poulenc's Sonata for four hands has plenty of bite.
Debussy's enigmatic Six épigraphes antiques are typically unsettling, piano duet arrangements of music originally composed for a recitation of faux-Greek poetry. Stravinsky's Three easy pieces are fun, the first player doing the heavy lifting over effective but simple accompaniments. As a closer, the pair give us Ravel's Ma mère l'Oye, "Le jardin féerique" glowing. A lovely collection.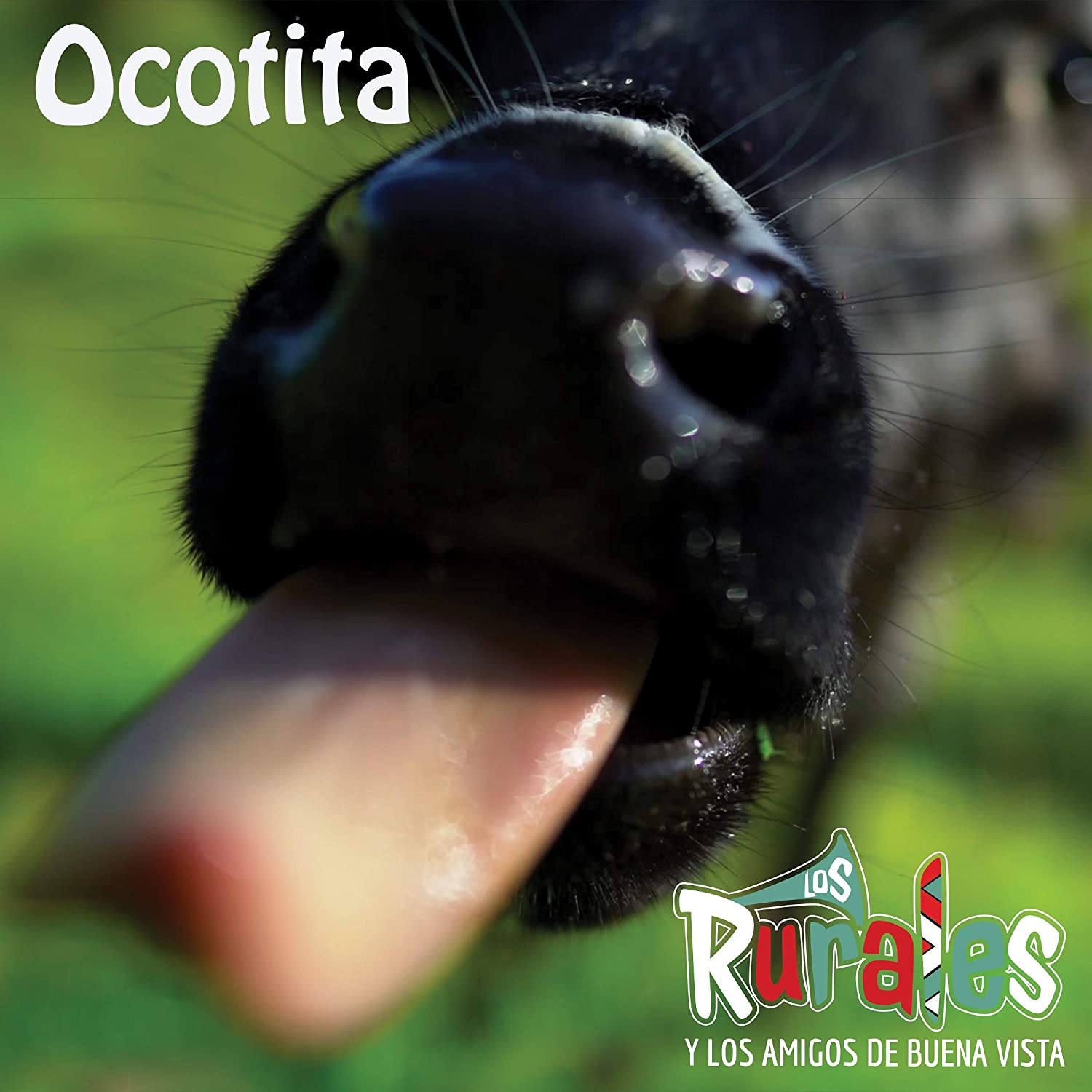 Los Rurales: Ocotita (Cugate Records)
The members of Los Rurales met as students at the University of Veracruz and began life as a standard brass quintet, later adding a percussionist. Performing in a style that reflects both their Mexican origins and the strident, punchy Balkan style of brass playing, they're technically brilliant without displaying a hint of flashiness. You can imagine stumbling across the combo in a remote rural bar, their repertoire including both traditional Mexican numbers and standards. This disc contains covers of "La Bamba" and "What a Wonderful World", the latter's wistfulness never quite vanquished by a volley of punchy, syncopated bass lines.
The group's arrangements are consistently inventive, many of the tracks building over rock steady ostinati led by tuba player Edgar Rubio Arias, his punchy playing often suggesting a string bass. Complex rhythms are flawlessly maintained, as with "Entropia", and looking up what the track titles mean is entertaining: "Bazdmeg" sounds appropriately standoffish and curt. It all feels so authentic, which is why the overproduced bonus remix of "What a Wonderful World" falls a bit flat. Don't let that put you off, though – this anthology is a low-key delight, and a disc you'll be returning to frequently.
The confusingly-titled 'Kitty-valse' is probably the greatest musical dog portrait
Explore topics
Share this article