Classical CDs Weekly: Beethoven, Josquin, Tabea Debus |

reviews, news & interviews
Classical CDs Weekly: Beethoven, Josquin, Tabea Debus
Classical CDs Weekly: Beethoven, Josquin, Tabea Debus
Downsized Beethoven, Renaissance polyphony and lots of recorders
Saturday, 07 November 2020
Box wood & Brass, pausing for breath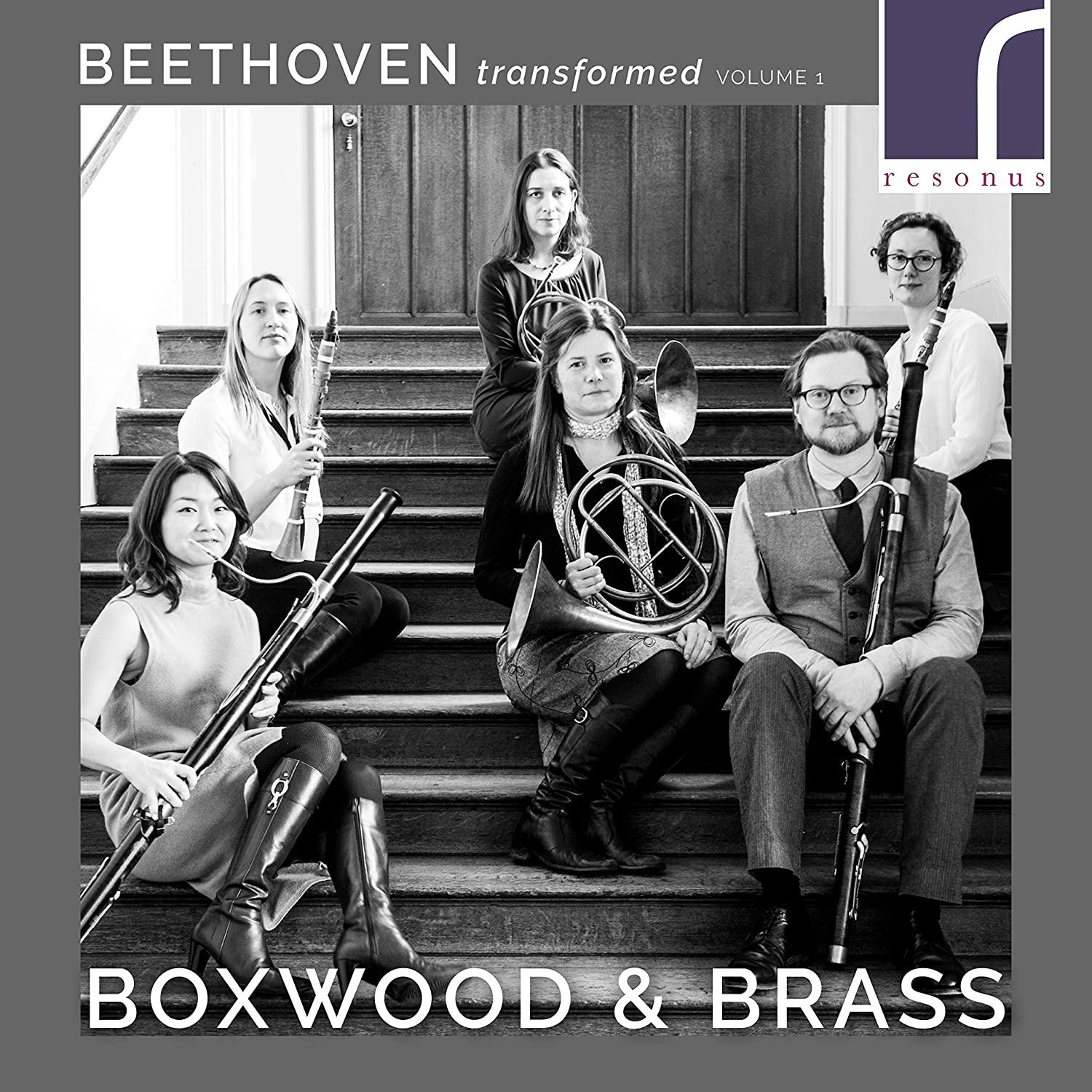 Beethoven Transformed, Volumes 1 and 2 Boxwood & Brass (Resonus Classics)
The Harmonie, a small instrumental group made up of pairs of oboes, clarinets, horns and bassoons, hit its stride in late 18th century Vienna. Early repertoire mostly consisted of operatic arrangements, though the best ensembles were far more than cover bands. Mozart's sublime wind serenades were composed for Harmonien, and these two discs feature period arrangements of Beethoven, the technical and expressive demands demonstrating how good the players would have needed to be. The one original piece on the first of these discs is Beethoven's Op. 71 Sextet, an exuberant early work which its composer falsely claimed had been written in a single night. Performed with plenty of zip on period instruments by Boxwood & Brass, it's enormous fun. Volume 1 also includes the Op. 20 Septet, arranged for wind sextet by Beethoven's friend and pupil Carl Czerny, who produced this version in 1805 as a precocious 14 year old. He was working from Beethoven's draft, so there are some musical differences between this version and the composer's published edition. I can never hear enough of Beethoven in ebullient mood, and this account brims with wit and energy.
Volume 2 adds a double bass, featuring three period arrangements of orchestral works made for a publishing house managed by Beethoven's friend Sigmund Anton Steiner. He ran the oddly named Chemische Druckerel, so called because he was a pioneer in the field of lithographic printing. A contemporary advertisement boasted that the Harmonie arrangements were "edited by renowned and famous masters, with special care". Friedrich Starke's version of the Egmont Overture is magnificently earthy, neatly partnered with Boxwood bassoonist Robert Percival's transcriptions of four extracts from Beethoven's incidental music to Goethe's play. Anonymous versions of the Sonata Pathétique and Symphony No. 7 take greater liberties, transposing, cutting and occasionally recomposing. They're tremendous. Particularly the symphony, now in G major and shortened to help preserve the players' lips. It makes for joyous listening, the first movement's vivace a thrilling blend of chugging bassoons and brassy natural horns. These CDs are enchanting, funny and exciting. Even if your shelves are overburdened with Beethoven, make space for them.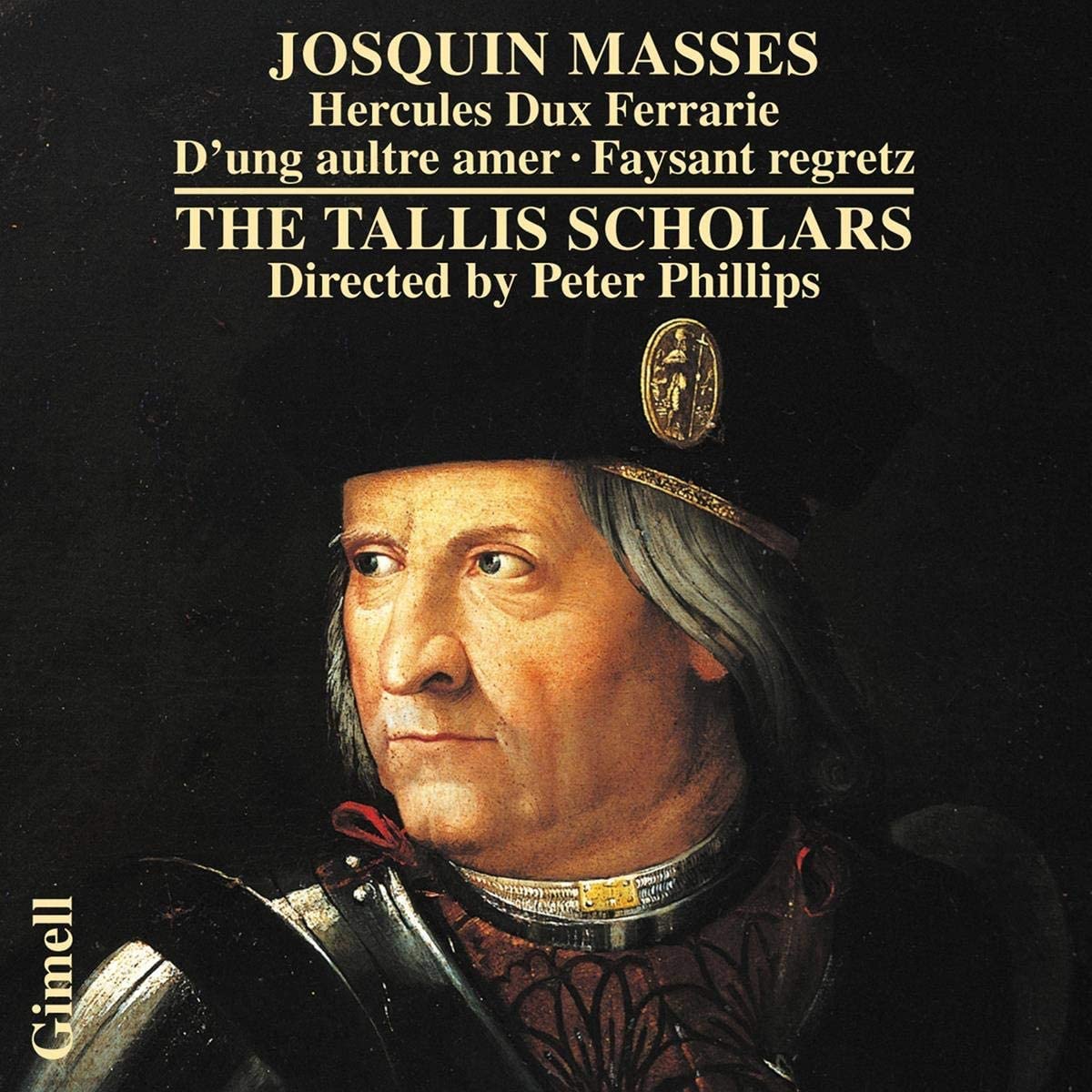 Josquin: Masses – Hercules Dux Ferrarie, D'ung aultre amer, Faysant regretz The Tallis Scholars/Peter Phillips (Gimell)
Peter Phillips began recording Josquin with the Tallis Scholars in 1986, this ninth CD bringing the sequence to a radiant close. Phillips reveals in the booklet that he'd always avoided planning long sequences of recordings, worrying that individual releases would struggle to make an impact. He made an exception for Josquin on the grounds that this extraordinary composer "refused to do the same thing twice," each of the composer's 18 mass settings having a distinct character. Musical notation is one of western civilisation's greatest achievements, and that this music can be performed today still floors me. Timothy Symons' performing editions of two of the works on this disc can be downloaded from Gimmell's website. Have a look; even if you're not a fluent score reader, there's something otherworldly about Josquin's ability to summon such rich textures from just four vocal lines. That the Tallis Scholars' performance is faultless is a given, and there's such warmth and expression to their singing. The Missa Hercules Dux Ferrarie neatly incorporates an eight note melody derived from the syllables of the formal name of Duke Ercole I d'Este of Ferrara, who employed Josquin in 1503. Josquin flatters his patron further by stating the theme 12 times during the mass's five movements, an obsequious in-joke referencing the 12 labours of Hercules. It's fun to know, but not a prerequisite to enjoying the music, movements like the little "Hosanna I" exuberant bursts of vibrant polyphony.
The Missa Faysant regretz makes inventive, near-obsessive use of a four-note motto, Josquin's technical wizardy never occluding the work's expressive punch. Phillips' singers revel in Josquin's drawn out cadences, the four lines gradually coalescing on a single unison note. The shorter Missa D'ung aultre amer is less florid, Josquin taking inspiration from a chanson by Ockeghem. Final episodes of long running series aren't usually this involving, and in a week where few of us have had much sleep, this disc will offer consolation and comfort. Immaculately produced, with scholarly notes and full translations.
Ohrwurm Tabea Debus (recorders), with Johnathan Rees (viola da gamba), Alex McCartney (theorbo & guitar) (Delphian)
Yes, recorders in the plural: the young German recorder player Tabea Debus uses seven different instruments on this album, an entertaining exploration of 17th and 18th century catchiness, of tunes that embed themselves in listeners' brains. It's easy to forget how expressive the recorder can be. Debus applies just enough vibrato, her leaps and slurs are so characterful. She judges the opening of an extract drawn from Marin Marais' Les folies d'Espagne to perfection, the upward jumps immaculate but never mechanical. Debus approaches everything she tackles in the same thoughtful way, whether it's a Handel aria or Scots folk tune. She also throws in two contemporary commissions for solo recorder: Freya Waley-Cohen's Caffeine is a hyperactive, coffee-fuelled baroque rondo, while Gareth Moorcraft's Diaries of the Early Worm, based on snatches of medieval troubadour songs, ties itself in knots then collapses in a heap.
Handel is represented by "Laschia ch-io pianga" from Rinaldo, nicely accompanied by Jonathan Rees on viola da gamba with Alex McCartney on theorbo, and a sprightly jig from Siroe. Faster dance numbers include an athletic fandango by Antonia Soler and the anonymous Vustros ojos tienen d'amor, so tantalisingly brief that you're compelled to press the repeat button. It's all fun, and that you're still humming the tunes for hours afterwards shouldn't upset anyone.
the best Harmonien were far more than cover bands
Explore topics
Share this article